Mosaic tiles often appear as a sheet of many chips meshing together. Those chips can come in a wide range of shapes-square, trapezoid, rhombus, hexagon…and there are many more irregular shapes that designers are making great efforts to find so as to create a distinctive yet beautiful pattern on walls and floors. Mosaic tile shapes do play a very important role in the form of mosaic patterns. Different shapes can bring different vibes and you are supposed to know the basic decorating principles. In this article, MM-Mosaic is going to show you some mosaic tiles in different shapes and give you an insightful hint of which is the best place to blend them in perfectly.

Trapezoid Mosaic Tile
This ceramic mosaic tile sheets is many trapezoid chips of different sizes combining randomly. Its off white color is mild and the painted thin glaze makes it lustrous. It is very suitable to be used in somewhere that enjoys ample sunlight, as this will add dimension and make the space look more spacious. The attached picture in which beige trapezoid mosaic tile is installed around the window is a good example to use this principle so well.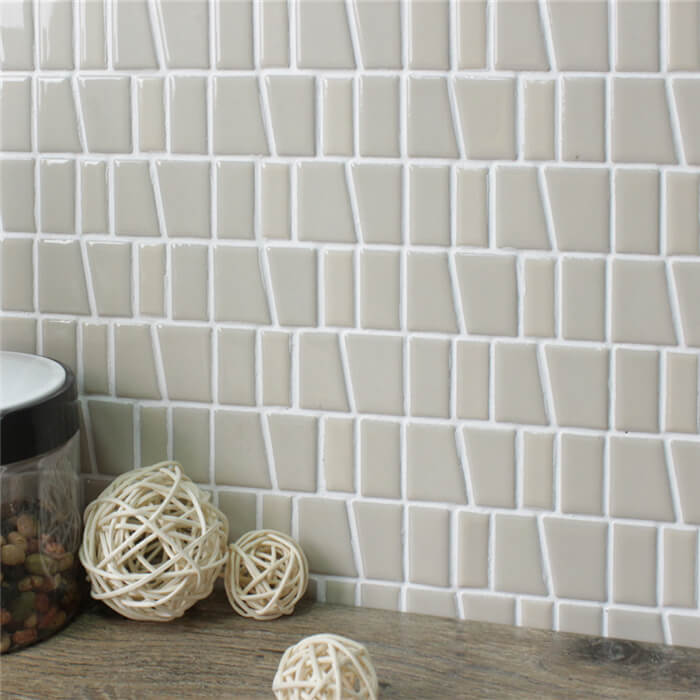 Glossy Beige Trapezoid Mosaic Tile CZG932ML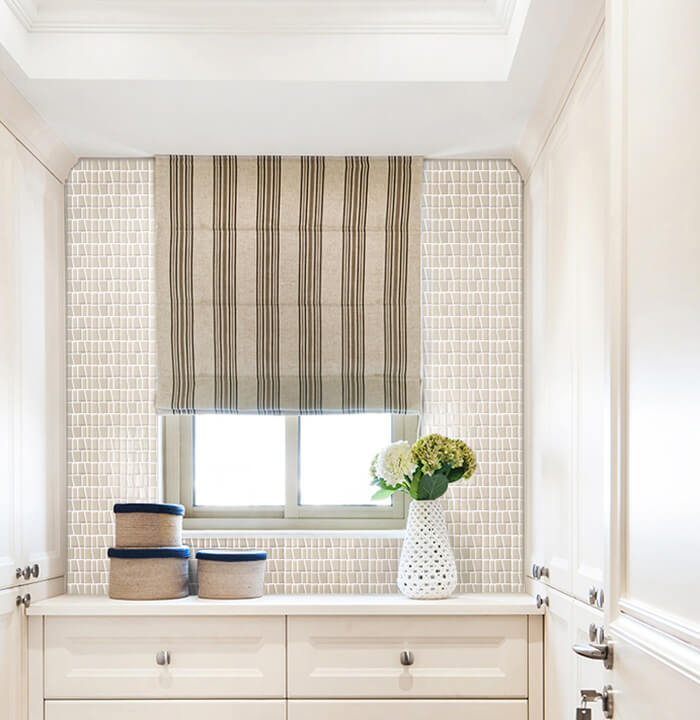 Vase Design Mosaic Tile
This vase shaped mosaic tile shows an elegant appearance owing to its gracile design. The ceramic chips are formed into a long thin neck vase that is symmetric top and bottom. Mosaic tile designs like this is very great to be used to stretch the space visually. As you can see on the following reception room design, the wall is beneficial from the glossy white vase mosaic tile, which makes it look higher.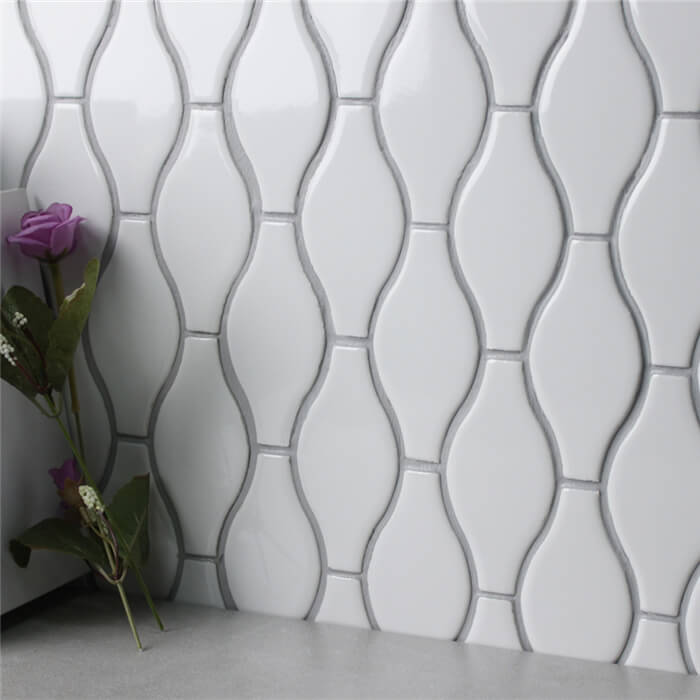 Ceramic Tile Mosaic Vase Shape Designs CZG240Y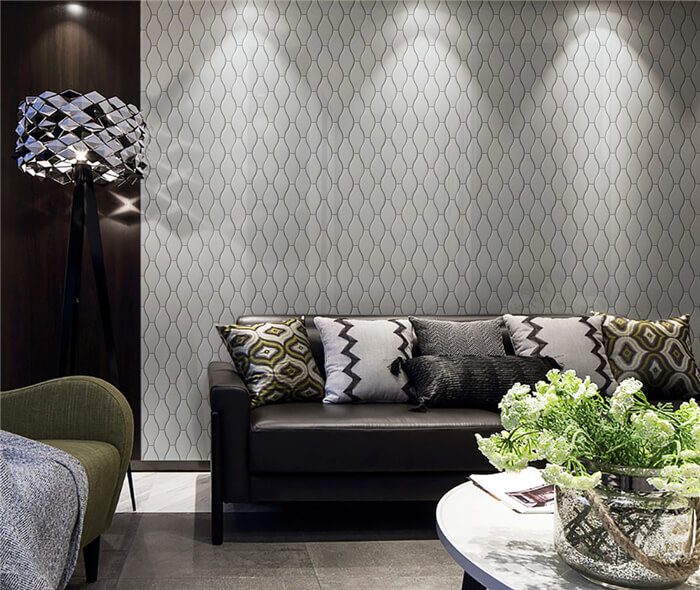 Rhombus Mosaic Tile
It is a rhombus mosaic tile made of glass, stone and ceramic chips. The blended materials endow the tile sheet a perfect matching of color and pattern, showing a high consistency and integrity. The attached living room is decorated in a punk way, from the couch to the guitar that is intentionally yet inadvertently put in the corner. All the design elements accommodate to the black tone, including the diamond shaped tile on wall.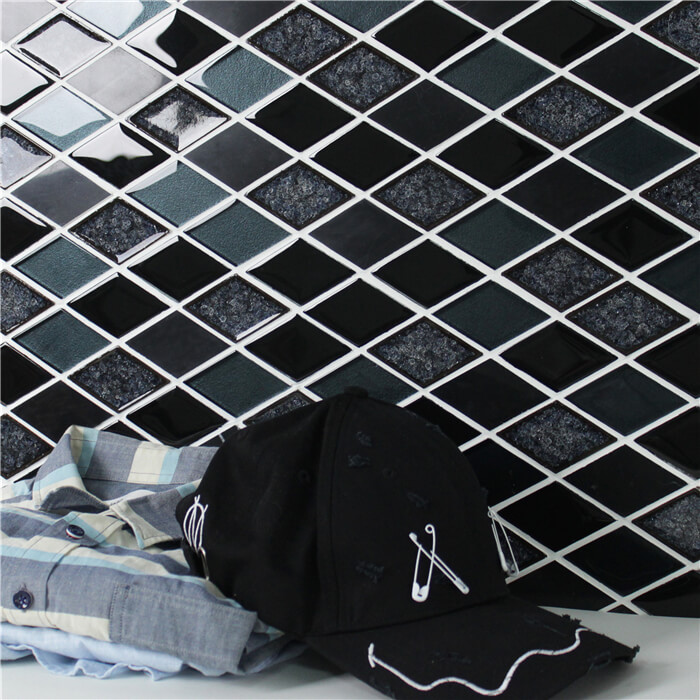 Rhombus Diamond Shaped Mosaic Tile HZH026OYG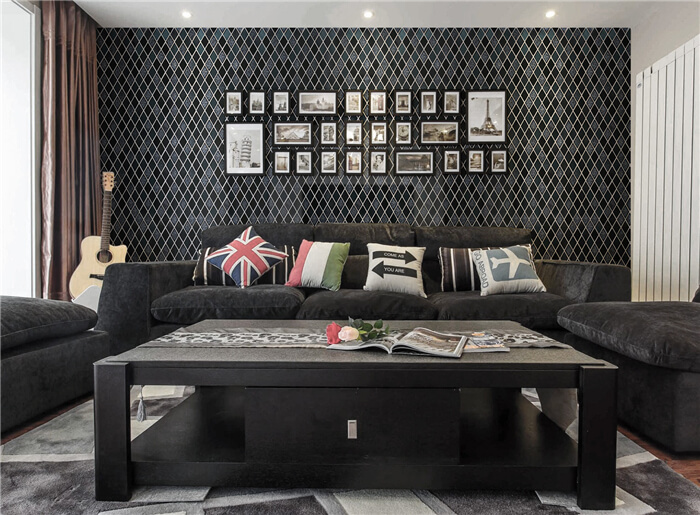 Dot Mosaic Tile
It is a trend to design penny round mosaic in gradient color, for it can make the small round chips look mellow and full. Also, it is a good design for flooring inside the shower cabinet benefiting from the anti slip surface, and we have seen many contractors and home owners choose to put it into practical use. The attached picture shows another way of application which is stylish as well.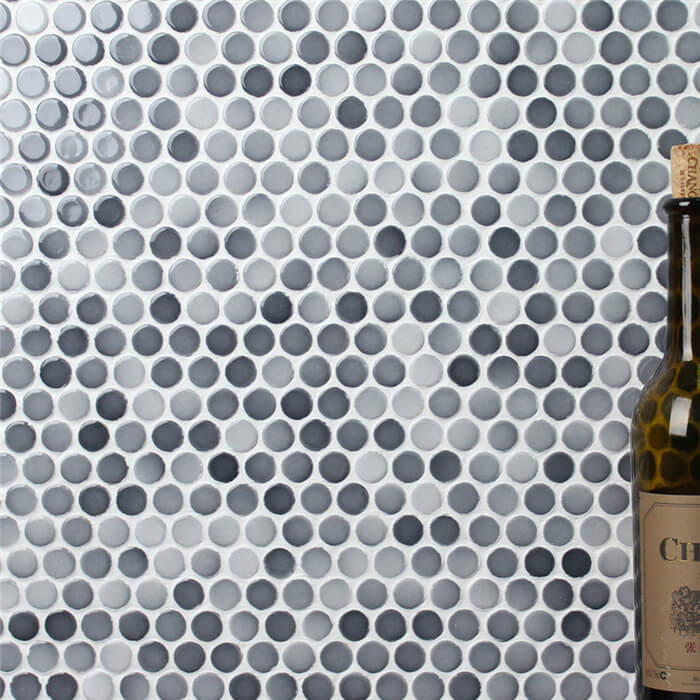 Gradient Grey Penny Round Mosaic CZG008A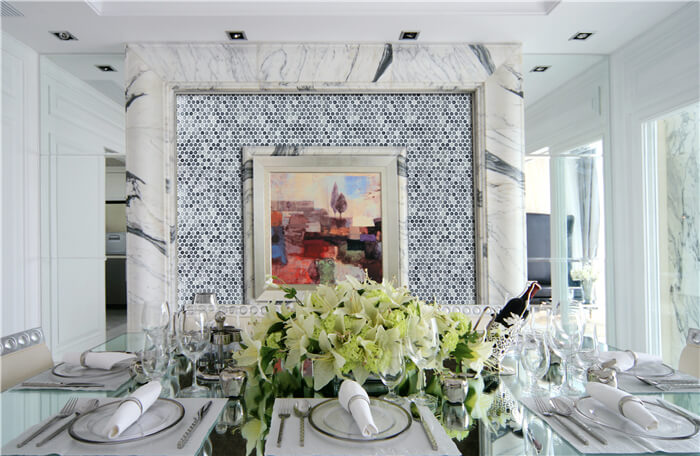 Square Mosaic Tile
You may think square mosaic tile is too common to achieve a unique look especially for those who are pursuing innovation in house decorating. However, square chips can also work out a stunning result if you find a mosaic tile of which every details have been made so well. The attached glass-stone-shell square mosaic tile is a good example. You may not see how beautiful it is if observing just a tiny spot on the sheet. In fact, it is a mosaic tile that have an extraordinary visual effect from distance.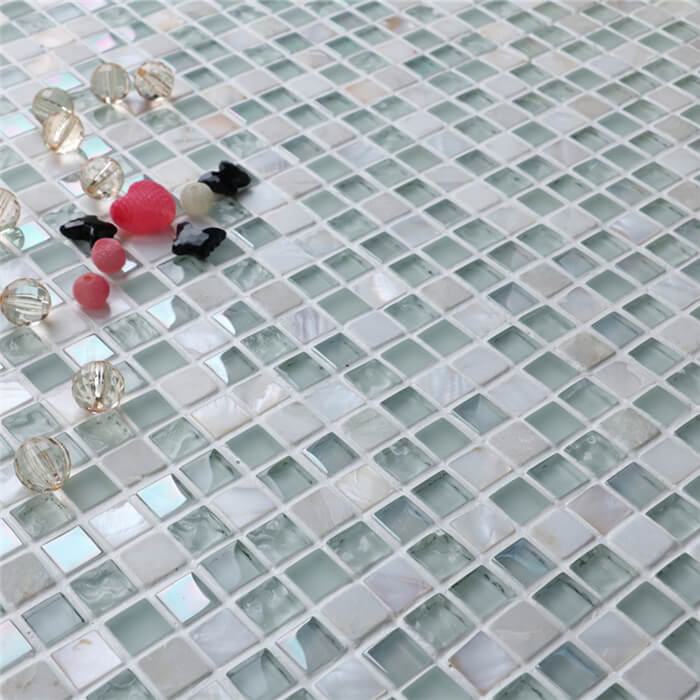 Glass, Stone, Shell Mixed Square Mosaic Tile HCH002NY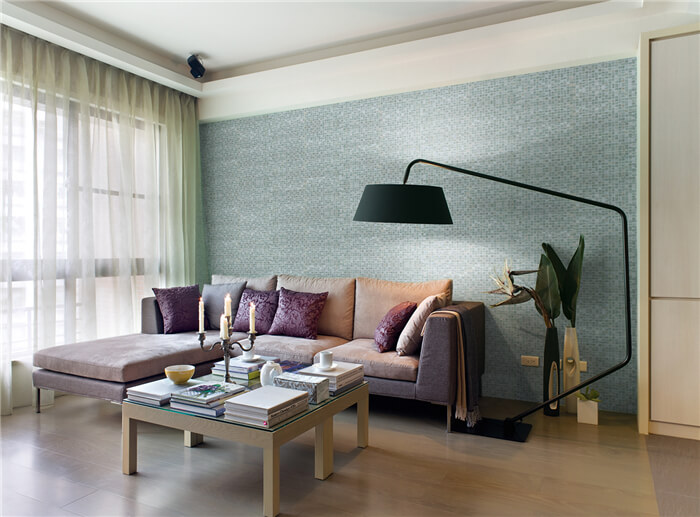 Leaf Shaped Mosaic Tile
This leaf mosaic tile has an unutterable color. The excellent surface processing contributes a lot to it. At the first glance, you may think the color is too dull and is unfit to be used largely on a plain surface. However, you should also take lighting into account. Just as the picture shows below, the ceiling lamp gives a soft yellow light. The leaf mosaic wall reflects it and appears more luminous and charming.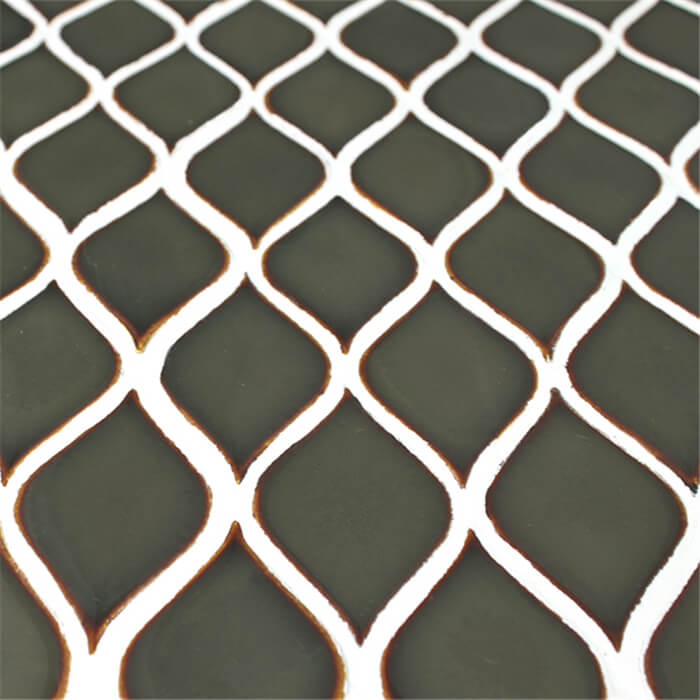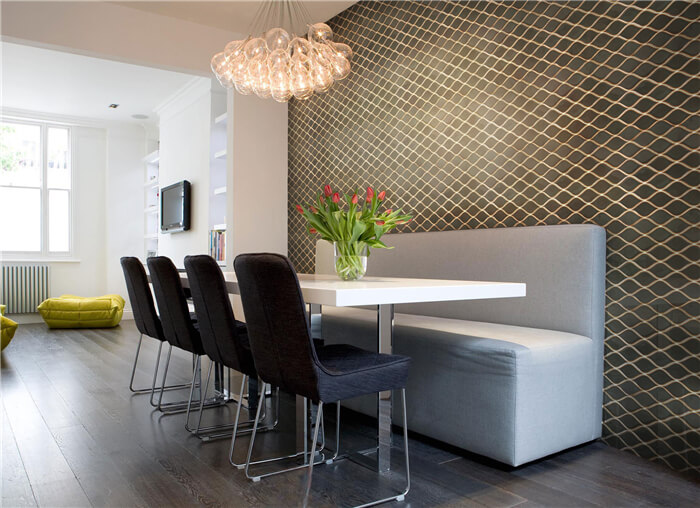 Triangle Mosaic Tile
Our design team found triangle is a magical geometry that has a great flexibility in free matching and most of the time can work out a marvelous pattern. Below the flower mosaic tile is the example. Through an ingenious arrangement of triangle chips, there are stars, snowflakes, petals…There are a thousand Hamlets in a thousand people's eyes. As the saying goes, this tile has a magic of making you see various patterns from different point of view.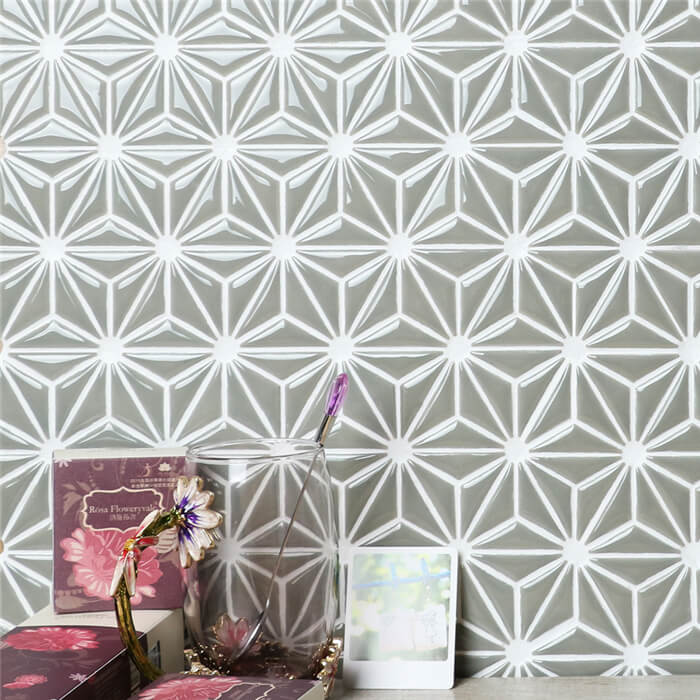 Beige Color Star Flower Mosaic Tile CZG301CD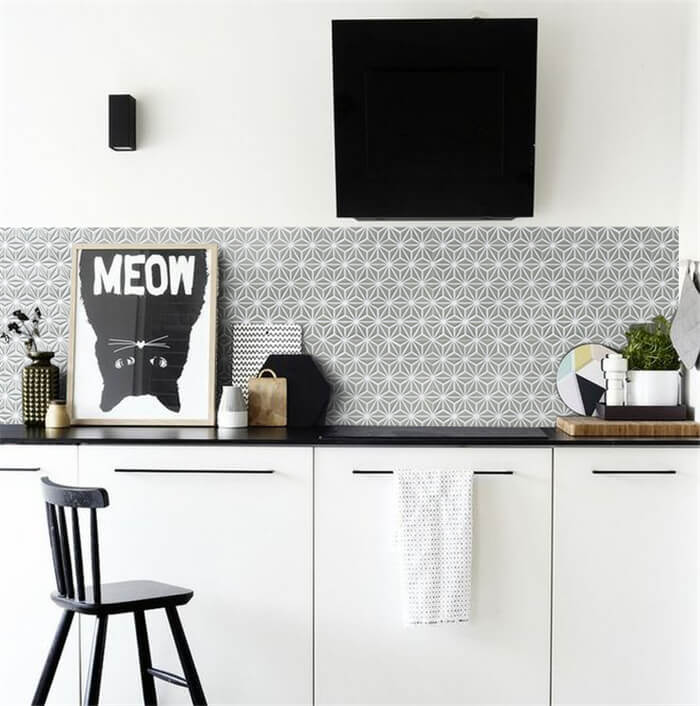 Strip Mosaic Tile
Strip shape like vase shape as well have an ability to stretch the space visually because of its long and slim design. Coupled with the wonderful color, this strip mosaic decorative tile blends very well as a kitchen backsplash. And it is glass and stone mixed, which is decorative yet easy cleaning. We highly recommend those who have limited space left for kitchen to use this tile, as it is one of the affordable way to enlarge your cooking area using visual effect.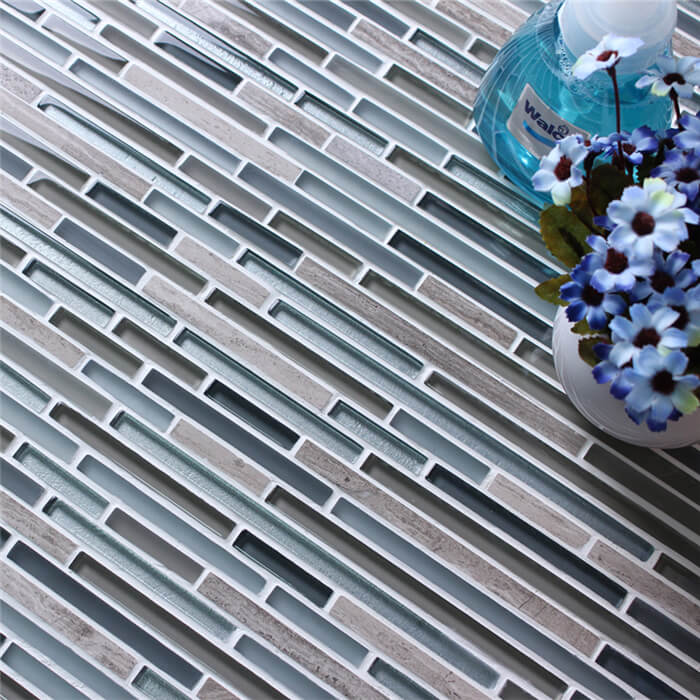 Colorful Mosaic Tile Strips HZH045NY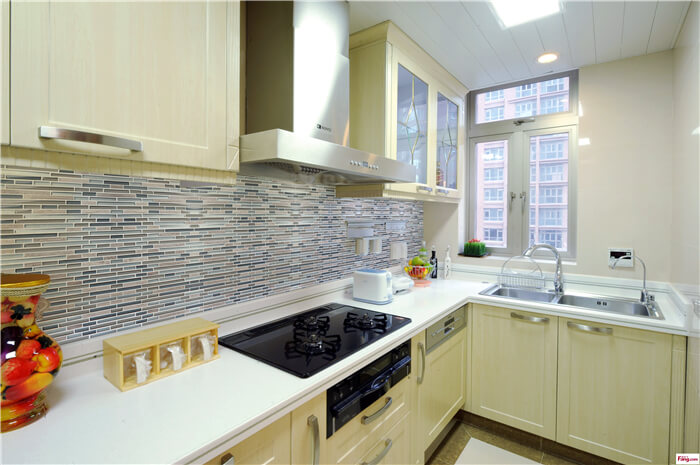 Hexagon Mosaic Tile
Black and white mixed is always a classic matching of color to create a modern look. If you want your bathroom look simple yet elaborate, this hexagon mosaic floor tile can be a choice. with such a floor like that, you will not get slippery while walking and easy cleaning, just clean water and mop will be done. It also acts as a smart ornament in the bathroom, totally a focal point compared with the pure white ceiling.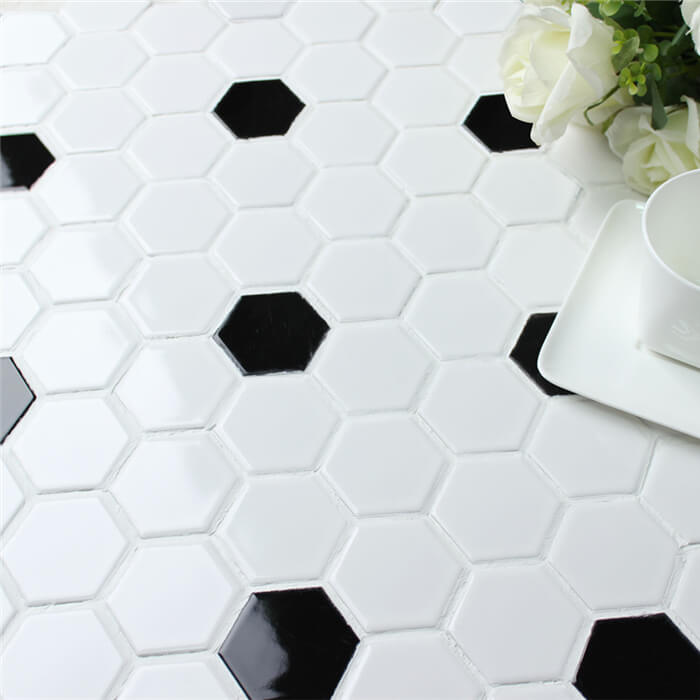 White Hexagon Bathroom Floor Tile CZG056Y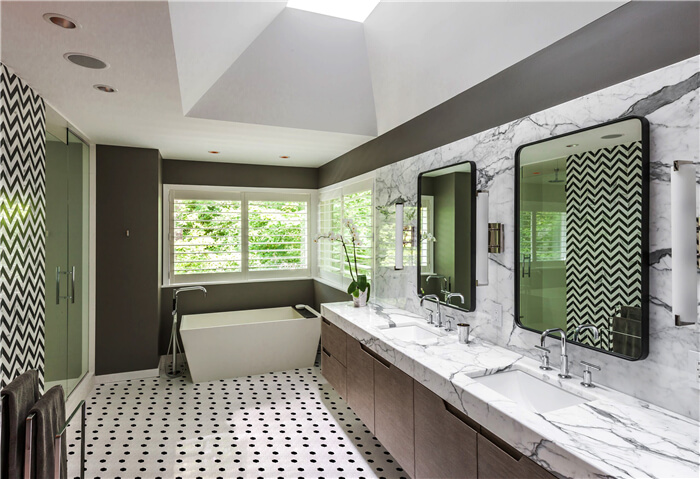 Heart Shape Mosaic Tile
Heart is a very special shape as for mosaic tile pattern design, and it may make you don't know where to use it as it is hot red. It may become a dazzling no-need if used improperly. However, kid room is a rare place that will lessen the negative effect to a large extent. As the below picture shows, we can know it may be a room for a young girl who have a dream of becoming a princess. Then this heart shape mosaic tile is very suitable in this design and you will not feel excessively decorated.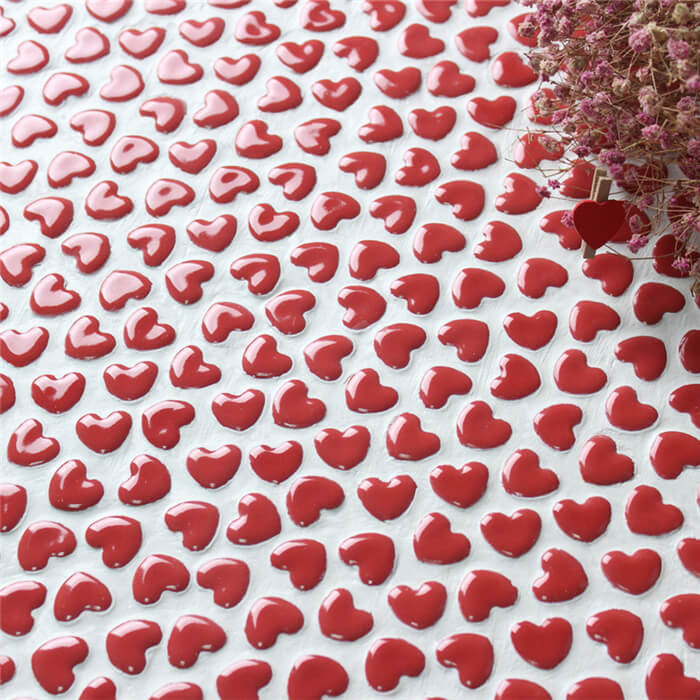 Hot Red Small Heart Shape Mosaic Tile CZG401CD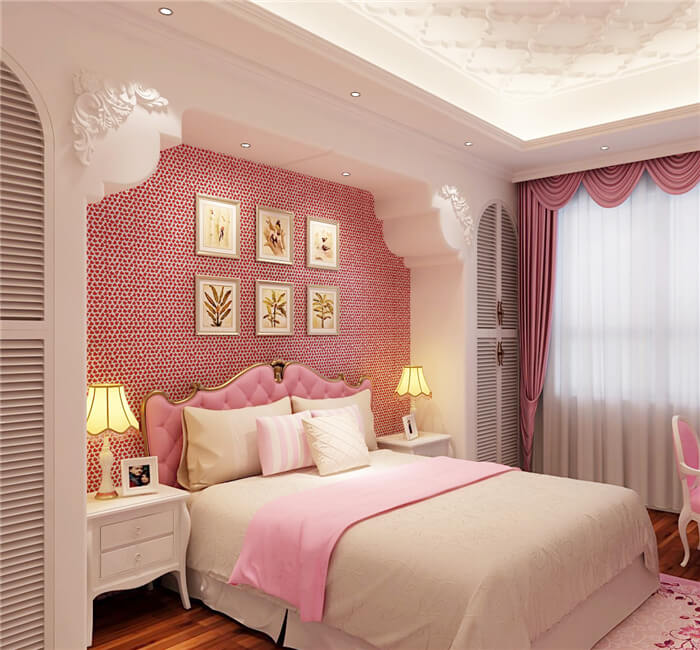 MM-Mosaic is a mosaic tile company who continue making great effort to create mosaic tile products in unusual yet decorative shapes every quarter. Follow our official website http://www.mm-mosaic.com/, and it will keep you update on the tile design trend.