We all have a holiday at the Mid-Autumn festival which is the second most important traditional festival in our country. While looking up at the moon and then eating the delicious and colorful mooncake, we find new penny round tiles inspiration. Each color of mooncake we eat makes us meeting color creative ideas. We are always on the search for the consummate palette and what better way to gather ideas than to collect our staff's mooncake color types in these Mid-Autumn Festival Day. We decided to pair our various penny round tiles with inspiring mooncake palettes and show 16 perfect types of penny round tiles tones.
1.Turquoise Palettes
While the classic round shape and timeless turquoise, the penny round tiles have become an increasingly welcome shape due to its versatility.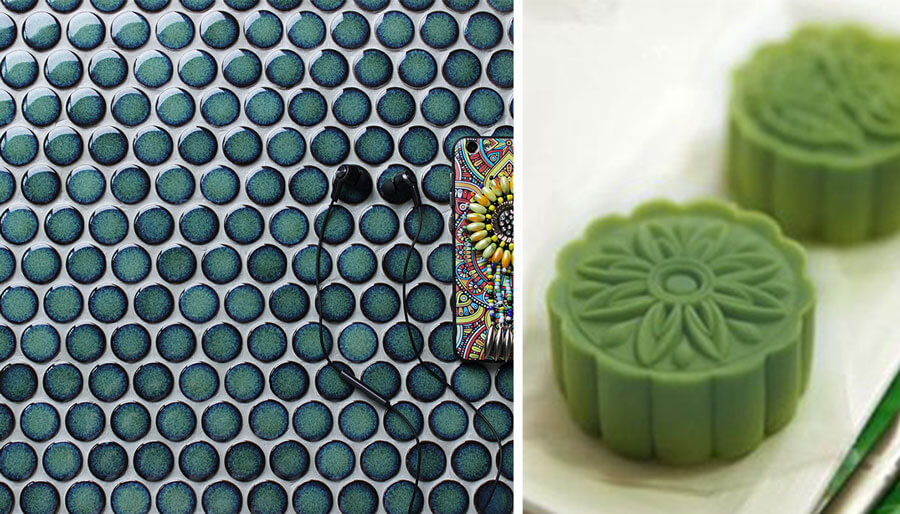 Featured Product: 28mm Jumbo Penny Round Turquoise CZO938A
2.Mint Tones
Inspired by mint candy, this porcelain mosaic provides a fresh look that's not dazzling, with kinds of characteristic ways to make it your own style.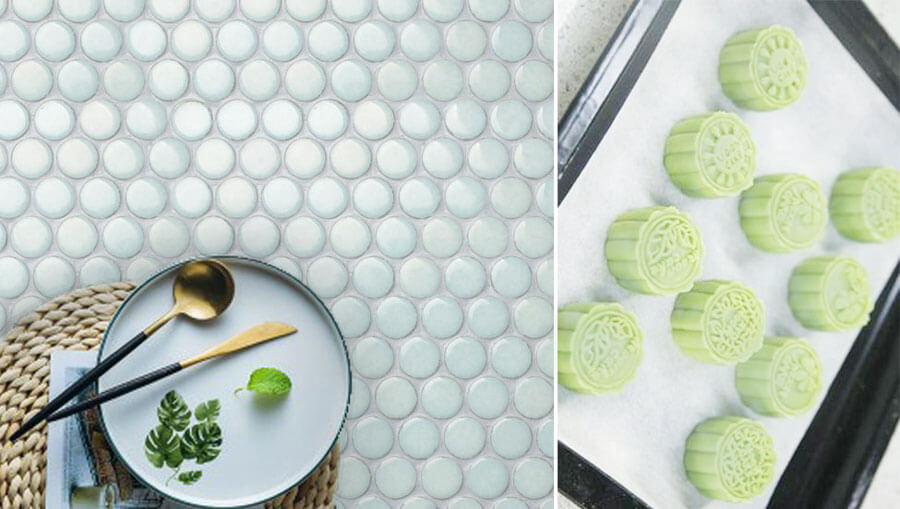 Featured Product: 28mm Jumbo Penny Round Mint CZO759A
3.Blue Hues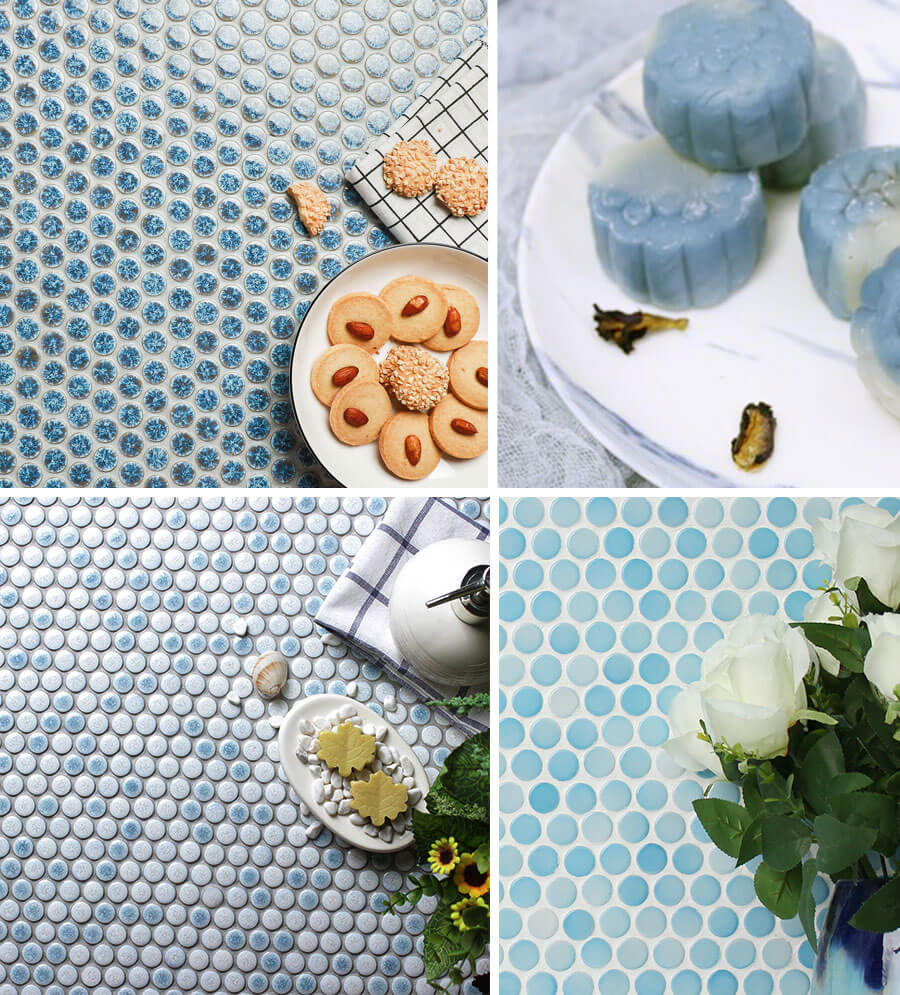 Featured Product:

19mm Blossom Penny Round CZO642A
15mm Penny Round Porcelain Mosaic Light Blue Blend CZO026A
19mm Gradient Light Blue Glossy CZG007A
4.Black Ideas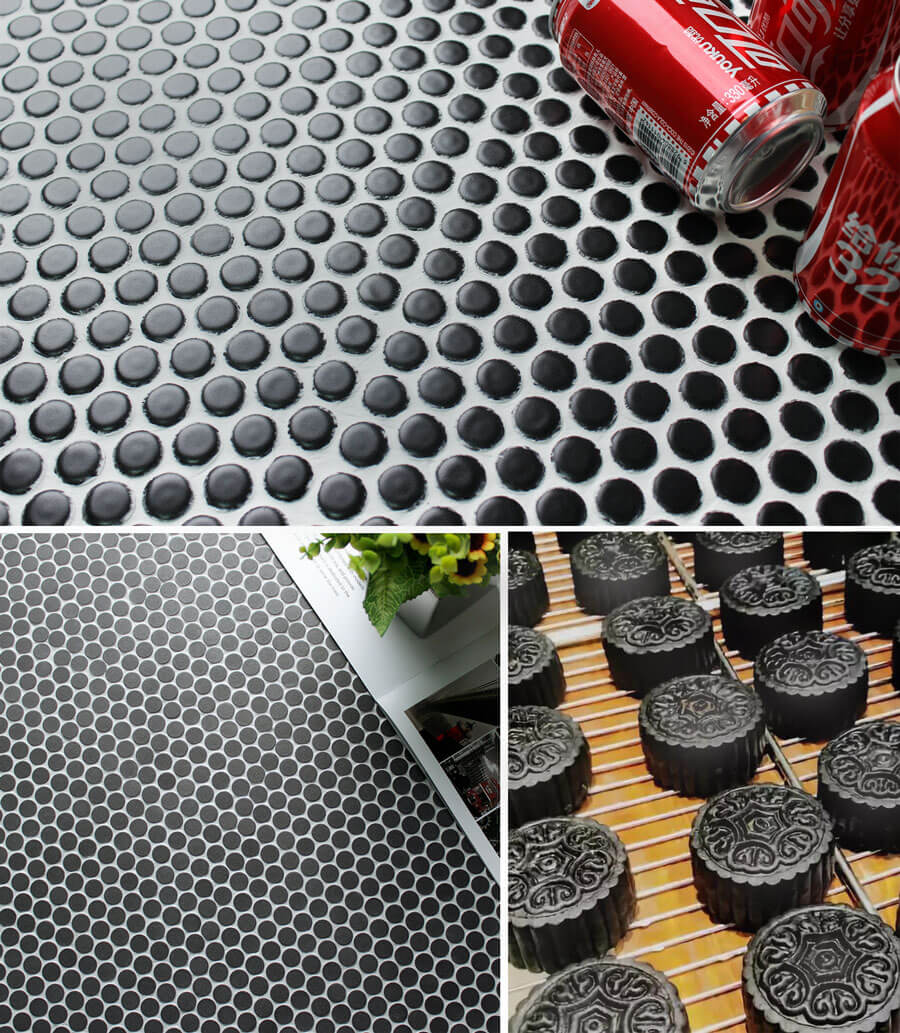 Featured Product:

19mm Diameter Penny Round CZM101B
12.7mm Unglazed Penny Round Black CZO137B
5.White Reverie
Featured Product:

48mmCookie Circle Ceramic Mosaic Matt White CZM241D
19mm Crystal Glazed Urban Penny Round CZO920Y
28mm Jumbo Penny Round Beige CZO960A
6.Black Mix White
Contrasting palettes in the same shape is a beautiful way to show off your design capability. How minimalist and chic this penny round! The below inspirations are great for those who want to add some interesting and attractive elements into tiles.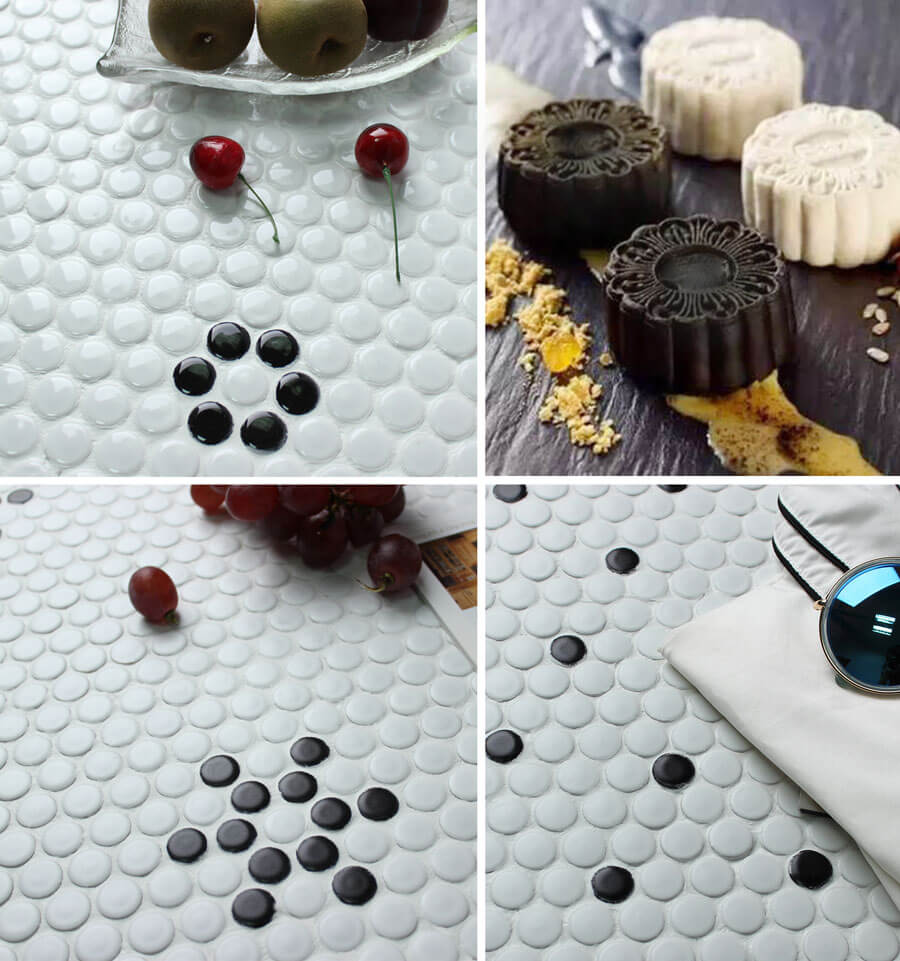 Featured Product: 19mm Diameter Penny Round CZG035B/ CZM039B/ CZM040B
7.Pink Sweet Moment
Adding a girlish and sweet of color by using pink penny round in your space. This is perfect for those who want something stunning and sparkling but want to remain somewhat low profile with the classical shape. We also love having a simple round shape combined with a dramatic palette.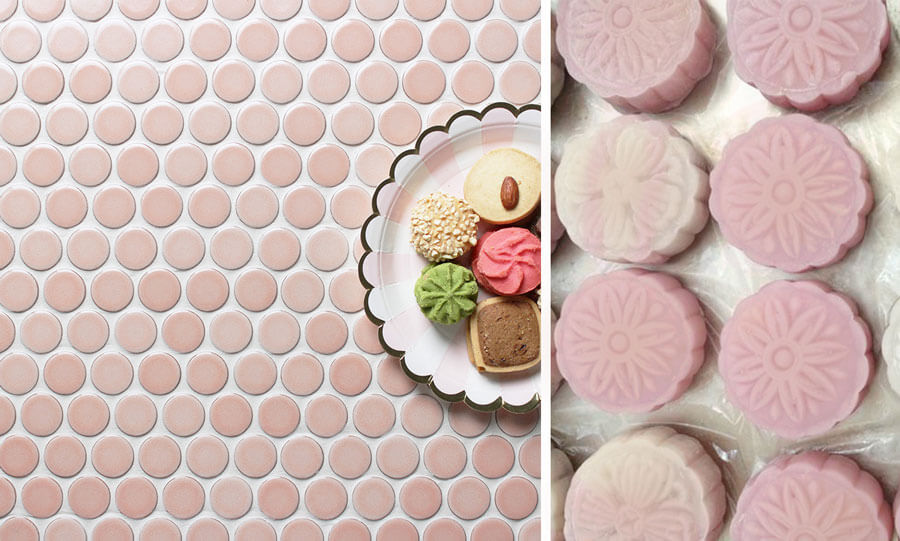 Featured Product: 28mm Jumbo Penny Round Pink CZO421A
8.Traditional Moon Color
Last but certainly not least, we have shared plenty of palettes above but don't mention this traditional color. Someone call them brown while somebody names them yellow, and it doesn't matter. How warm this traditional color is, which represents family reunion moment!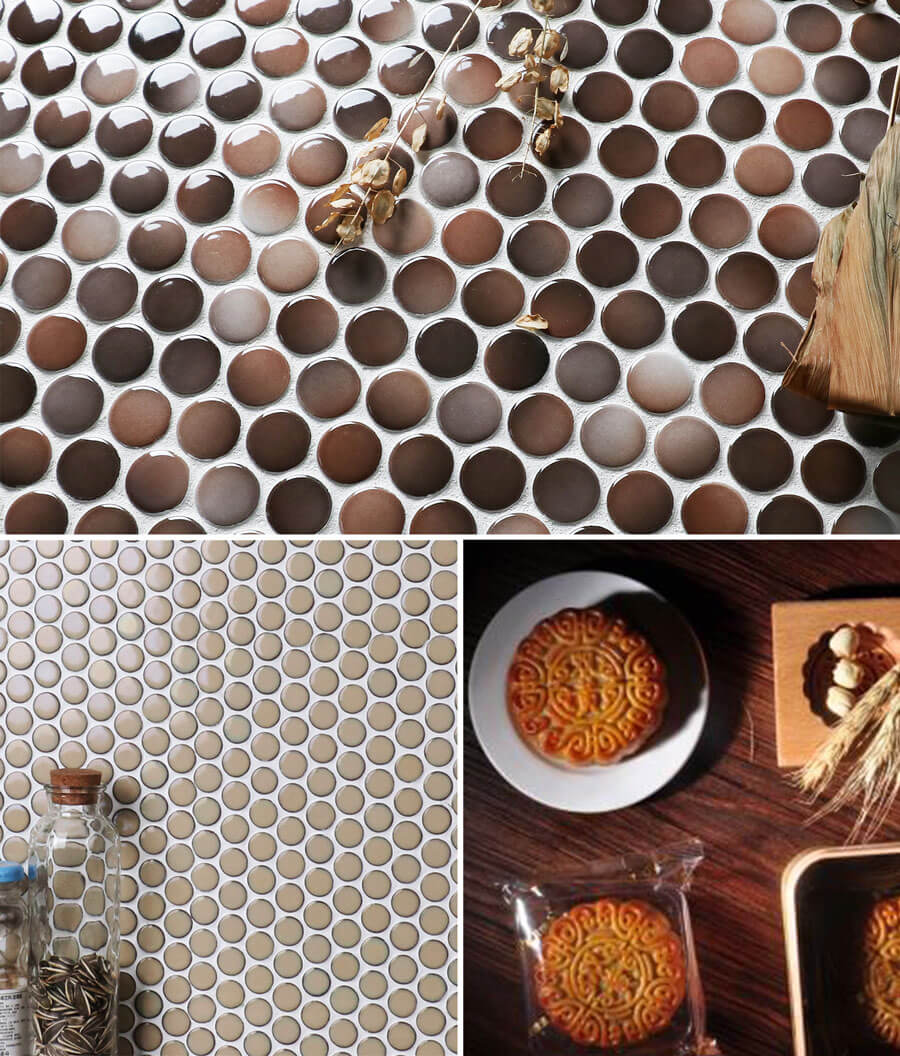 Featured Product:

Gradient Brown 28mm Penny Round Porcelain Mosaic CZG078A
19mm Crystal Glazed Urban Penny Round CZO921Y
Get any inspiration from above penny round tiles? Contact us for the exquisite mosaic to touch and feel their different surface! MM-Mosaic has produced multifarious colors and shapes mosaic for over 10 years and we are going on developing more creative products and collect more interior design for you. Sharing your imaginative renovation plan with us now!