MM-Mosaic is specialized in various types of mosaic tiles production including mosaic pool tiles, which is one of the most visually impressive parts of a swimming pool, providing functional as well as aesthetic elements. People selects pool mosaic tiles to finish the look, ambiance and design of their pool projects, and for those who want a colorful appearance, mosaic pool tiles are great choice. Swimming pool mosaic tiles come in wide range of colors, sizes, shapes and styles, they can be used in bottom, wall as well as sides of pool. And today we are going to recommend our 4 best-selling pool tile products, read on and explore more.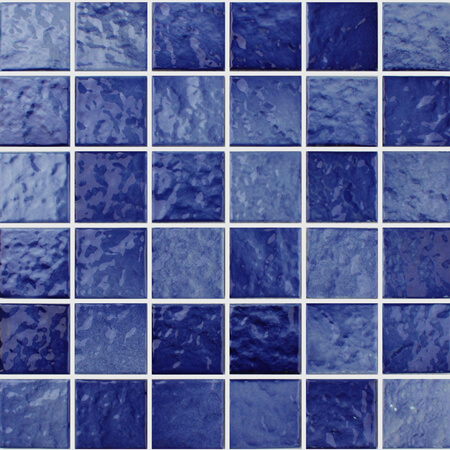 48x48mm wave ceramic mixed blue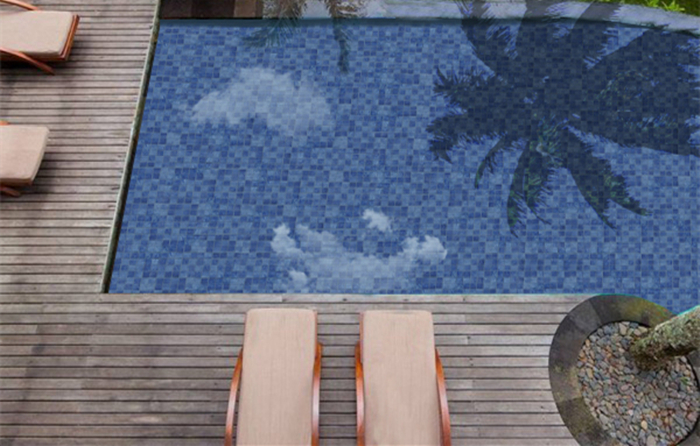 48mm chip size, wavy surface must be a classic and mostly-used item, this surface pattern features gradient blue color and uneven surface, glossy finish will reflect water and lights perfectly. The wave pattern is suitable for both wall and floors of pool, making the pool non-slip and having great characters. The outdoor pool is spruced up with this blue pool tiles, the reflection of cloud and trees in the water is moving by the trick of dynamic wave mosaic tiles.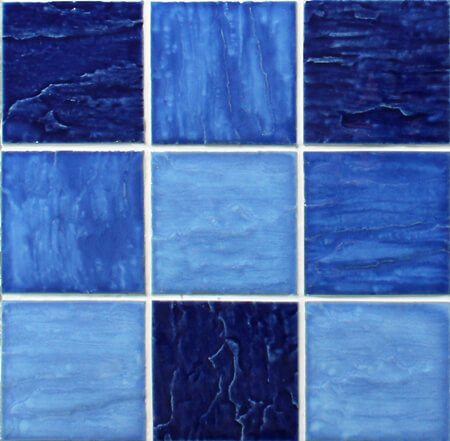 blue swimming pool mosaic tiles CPO001Y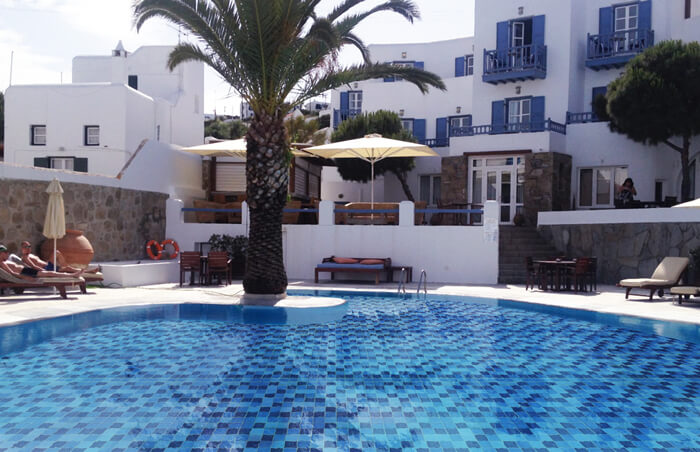 If you want your pool looks larger and wider, it is a good way to choose larger mosaic tiles, and the 95mm surface pattern is definitely what you need. Moreover, larger size makes installation easier and more convenient. The mix of blue shades adds features to the pool bottom and makes a strong visual effect. The combo of blue tiles, irregular shapes and clear water has created a stunning backyard pool, you will never tired of swimming here.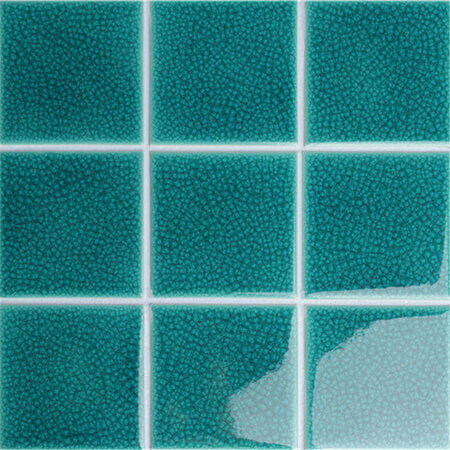 heavy crackle pool tile CTB704X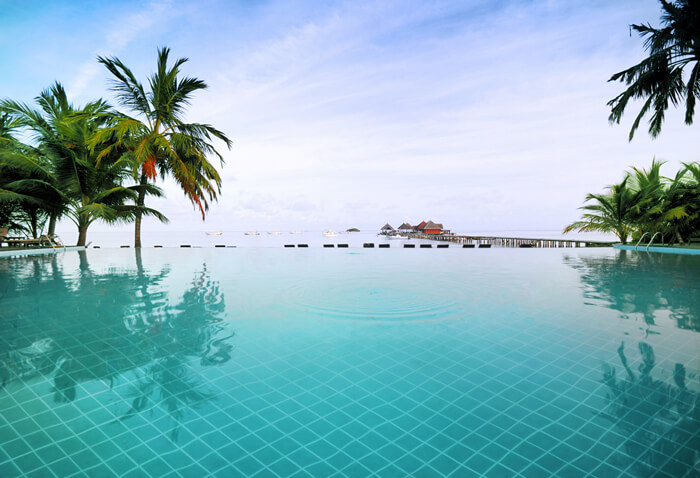 Choosing textured pool mosaic tile if you just want to use pure color tile and make an unique look. Heavy crackle surface pattern is a great choice for each chip's texture is unlike with others. The large size tile makes any pools looks more spacious. The resort place is upgraded by the infinity open-air pool, the big size and malchite green color refresh the space, every visitor will love it!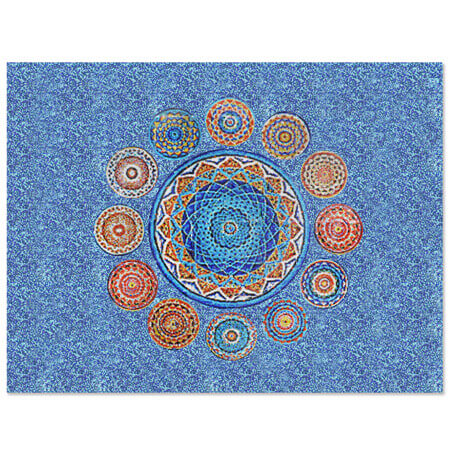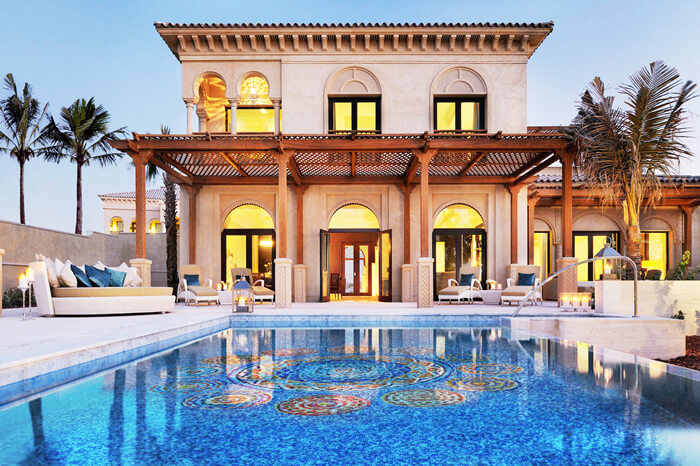 Mosaic art is getting popular for people can have their personality in pool design with this products. The design of mosaic picture is limitless and they can be customized as what you want. MM-Mosaic has worked with various mosaic art projects, and for pool design, we will share you one of our favorite example. The colorful Mandalas pattern is manufactured with quality glass mosaic chips, each chip is selected strictly to ensure the motif life-like and beautiful, sucessfully completes the religious vibe for the outdoor pool.
Mosaic art has magic power for decoration, they also work nice in interior decor. Learn more here: 7 Fantastic Examples of Ceramic Mosaic Art For Interior Decorating >>
If you are seeking for swimming pool mosaics wholesale for your business or projects, MM-Mosaic would be your great partner. Contact us for best quote and sample request if you are in market for our products.