As one of the most favorite decorative option, Carrara style never miss an opportunity to be wrote in the favor list of interior designers, home owners and independent contractors. It offers an endless possibilities to create a pure and tranquil look for your kitchen, bathroom, living room and reading corner. MM-Mosaic is excited to introduce you 4 trendy ways to use Carrara style porcelain tiles for your home.
1. Kitchen Backsplash
Most house wives expire a neat and well-lighted kitchen especially when they find their exclusive place stained and greasy after everyday cooking. A nice kitchen backsplash can work for the best effect in decoration and cleaning. Subway paving is the most common tilling arrangement applied in kitchen wall and panel. Carrara style and subway paving meet perfectly together and create a balanced design beyond expectation. You may think kitchen backsplash tiled with square chips all around looks a little bit dull. However, MM-Mosaic design team proves you there is only wrong application but no wrong tiles. Square Carrara mosaic can make the panel integrated and textured. And you may want to use the space to the maximum. Installing a cooing tools hanging shelf is most people's choice and you surely want to avoid the backsplash looks messy. A grey-white Carrara style backsplash can perfectly satisfy your need.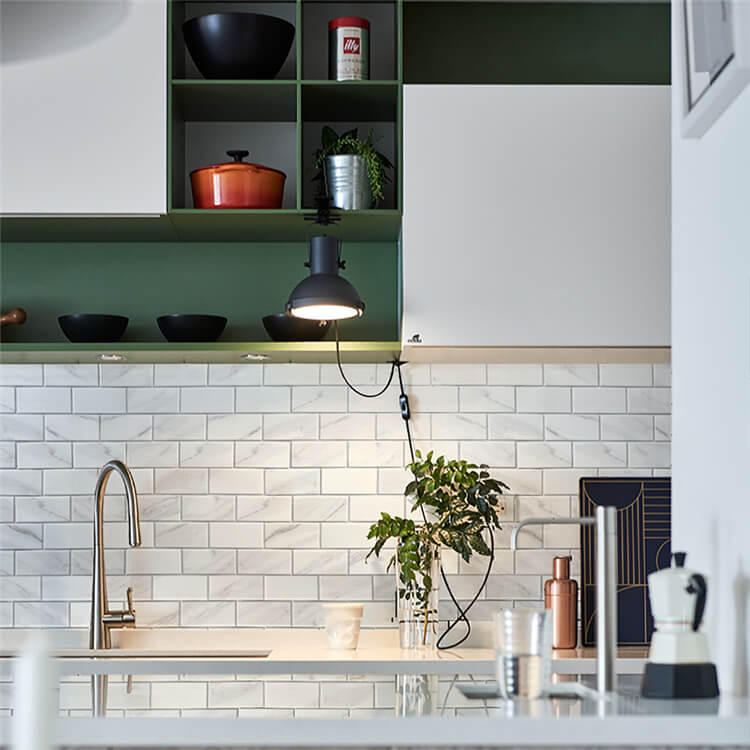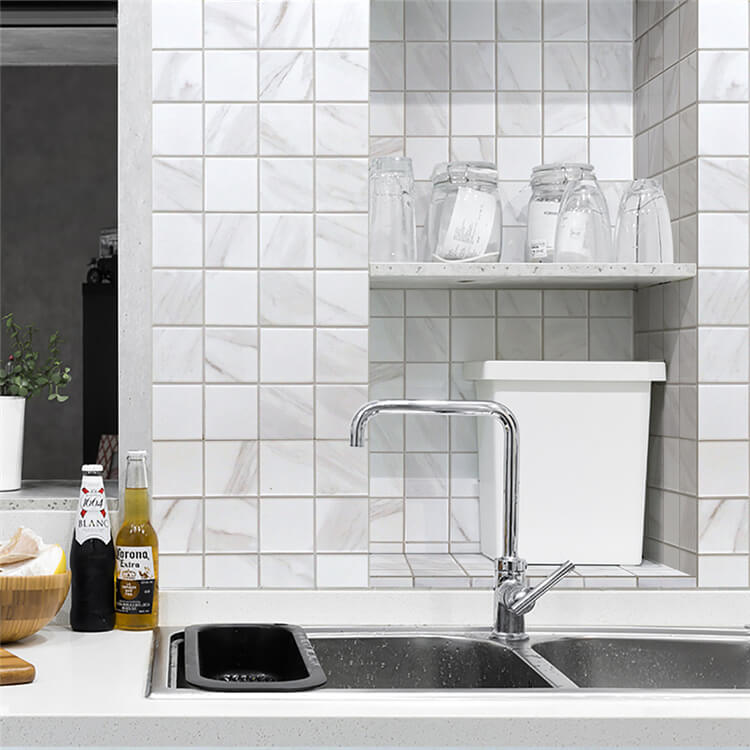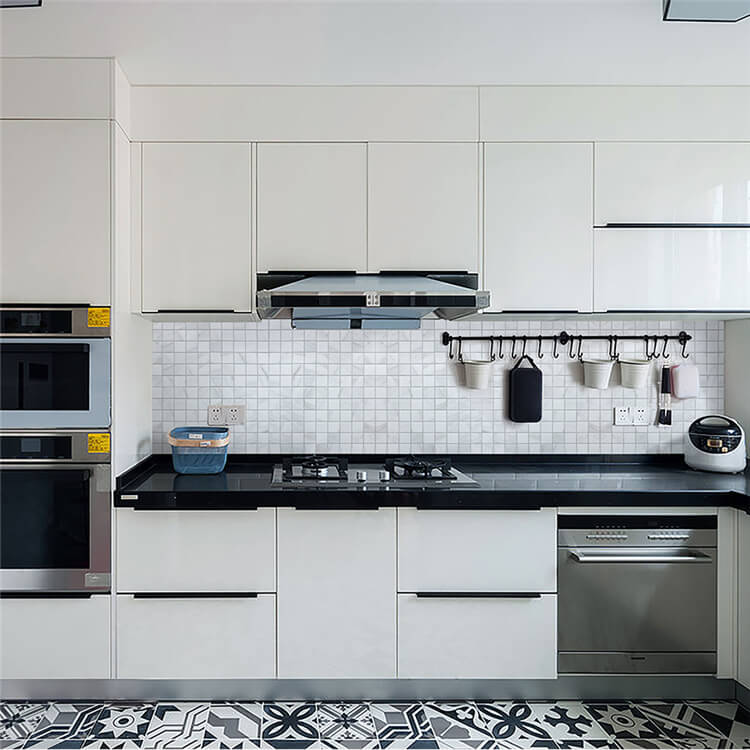 2. Bathroom Mirror Background
White Carrara porcelain tile wall, marbled wash stand, simple metal hangers and suspended high ceiling, all of these elements are dominant to create a luminous bathroom. It is a design answering the call of energy saving. The reason why taking white as the fundamental tone is that it is the best way to make good use of ambient light. This way, bathroom can keep lightful and dry even just with curtain and window open. White and light blue also can be a good match in modern bathroom designs. Rhombus Carrara textured chips combine in an orderly arrangement and give a diamond-cutting look, which makes the interior space extraordinary and integrated with the other decorations, such as candles, belt line and marbled counter top.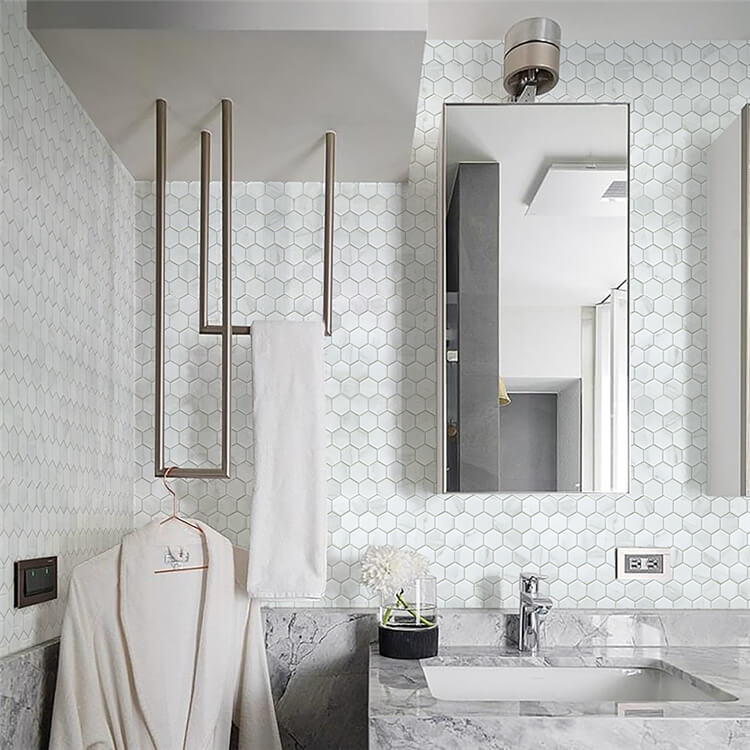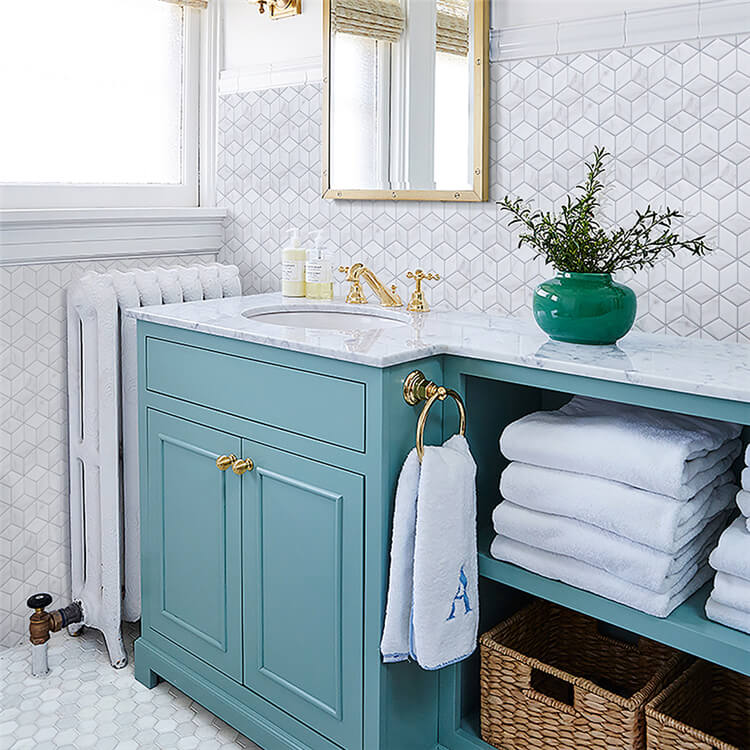 3. Living Room TV Scaleboard
Hexagon is the perfect shape for DIY matching to create a unique look. The mixing of Carrara white porcelain tile on a blue wall exerts a strong visual impact. Vivid movement extends from the TV backsplash site and ends in a casual way. Bet you would enjoy the fun of designing your own living domain and see it building up and finally comes to a good result. Take MM-Mosaic Carrara hexagon tile and show us what you got.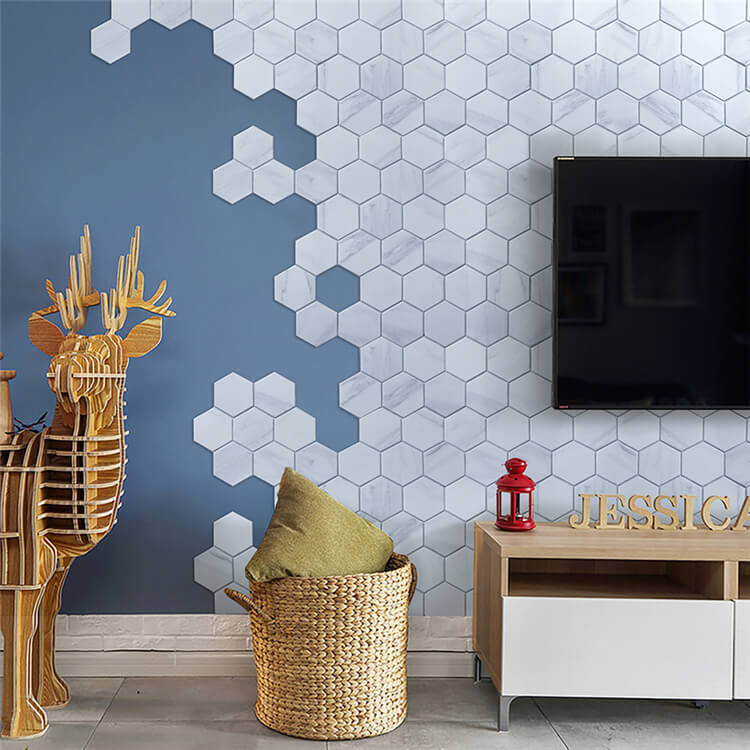 4. Reading Corner Wall Design
Plain surface is the best background for adding moderate amount of decors. Many home owners appreciate the minimalist design and also would like to apply this theme to their houses. Reading is a good way to calm down one's emotion. Surroundings also plays a part so plain and pure colors are popular in reading space decoration. They give readers a tranquil environment and help people focus their attention.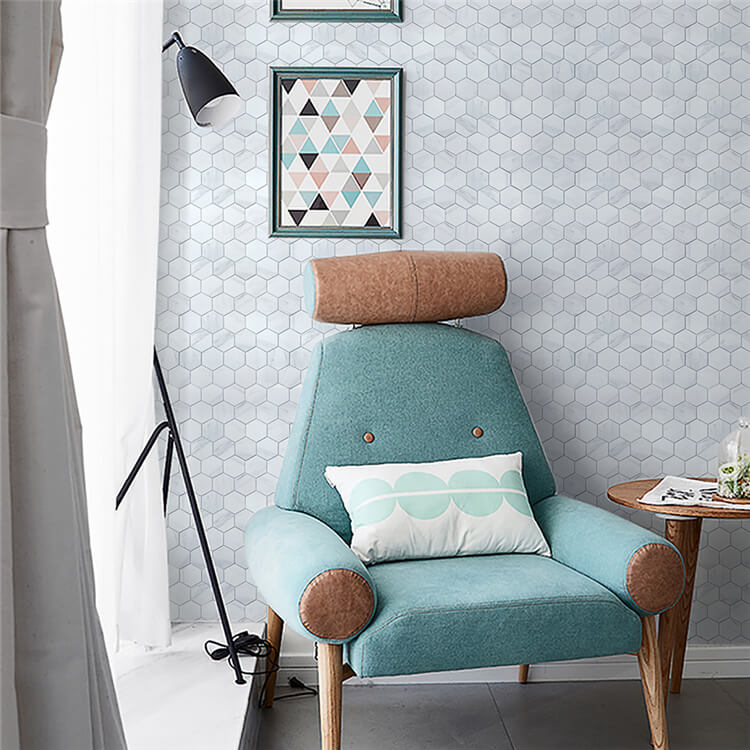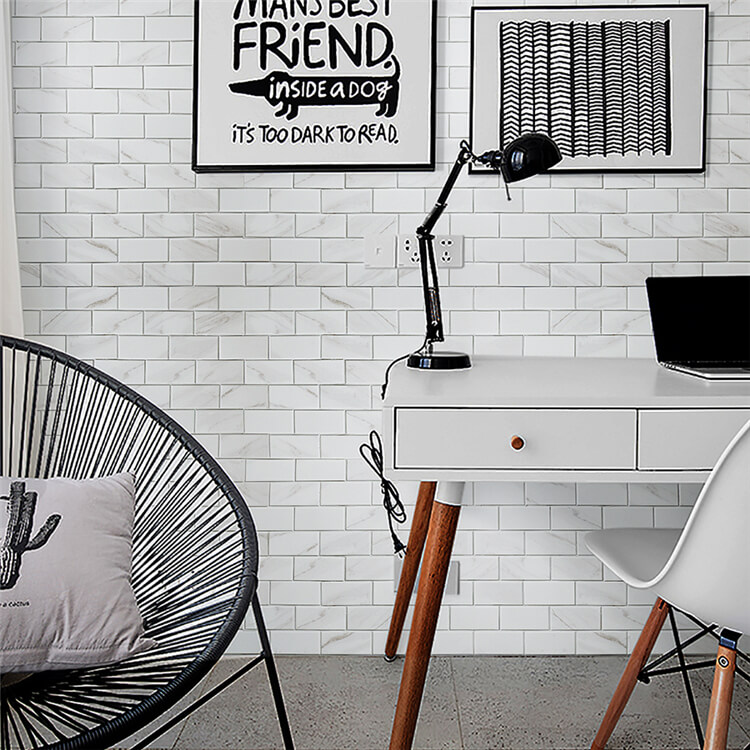 To get more home design inspirations with Carrara style porcelain tiles, visit MM-Mosaic today for a free quote.