Christmas Day is arriving soon, and have you get your home in a festive decoration for holiday season? MM-Mosaic here collects a series of festive mosaic tiles design for option, read on and get inspiration for your home improvement.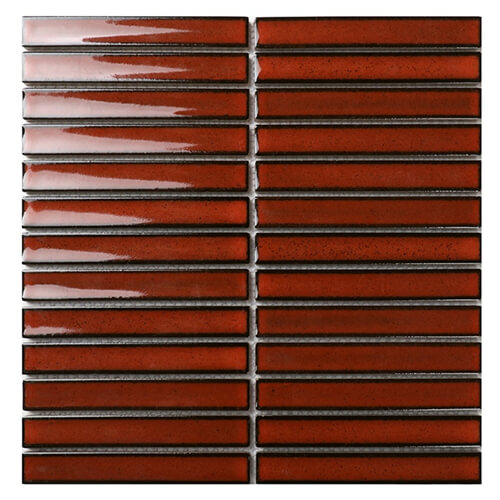 Featured product: 20x145mm stack bond ceramic mosaic tile strips CZO401Z
Use bold color tile to create a new home style and make your room more eye-catching and inviting. The strip tile in special vermillion color with dot and arranged in stack bone sheet, is a great option to create a touch of vintage, and get your space in neat way. The color closed to the rust can easily produce a feative vibe to holiday. And we would recommend you to use it for your kitchen backsplash or dining area, the strip tiles would look beautiful by the trick of light and shades, we are sure that this tile will install a stunning and cozy space for your Christmas dining. Example as below.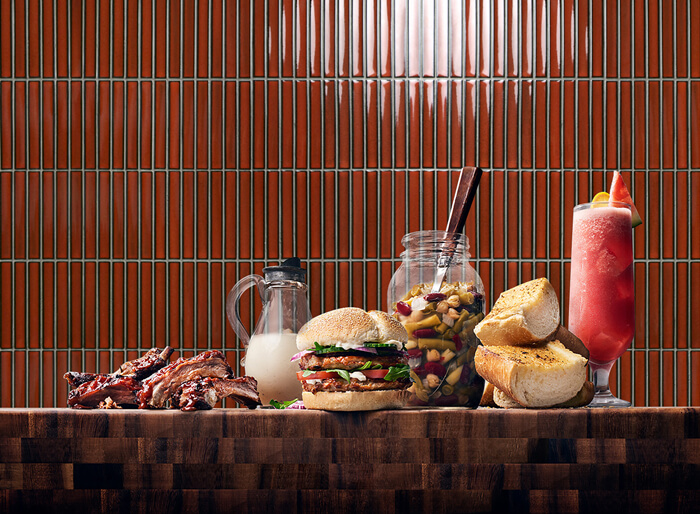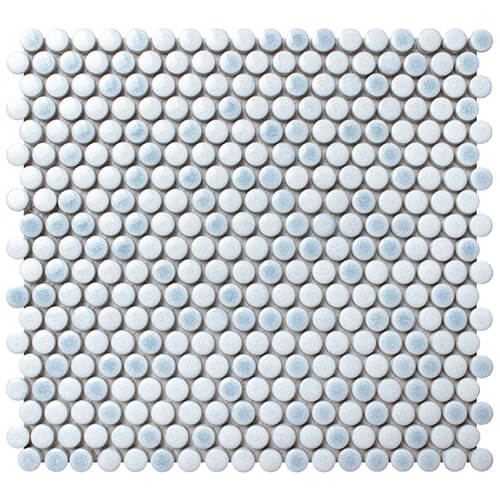 Featured product: 15mm blue white penny round mosaic tile CZO026A
Inspired from the snowflake, this mini penny tile is created in blue white tone with frozen texture, which reminds you of the beauty of winter. Your home can go with a chic and fairytale style with this product. Tiling your the whole wall of living room with this pattern, and you will achieve a feature wall and popular Scandinavian home style!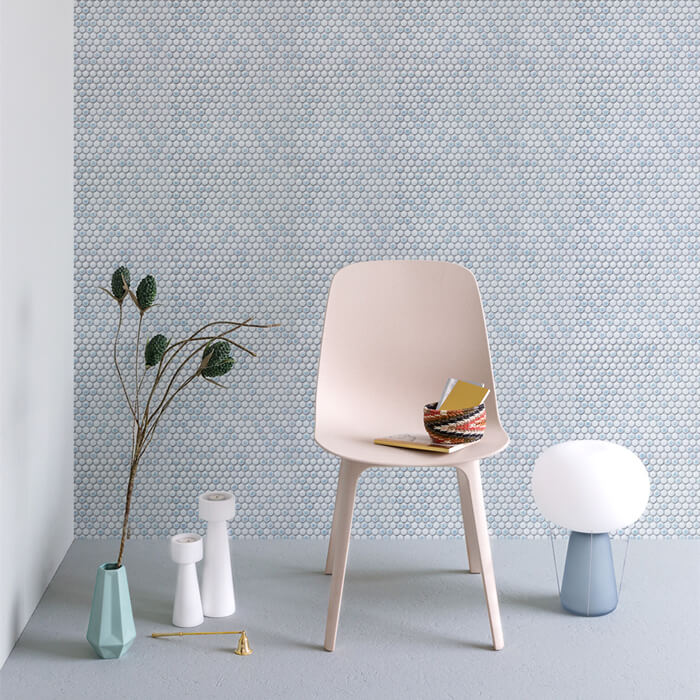 For more ideas about this tile, you would like to read the post: Style Collection: 15mm Light Blue Blended Round Mosaic Designs >>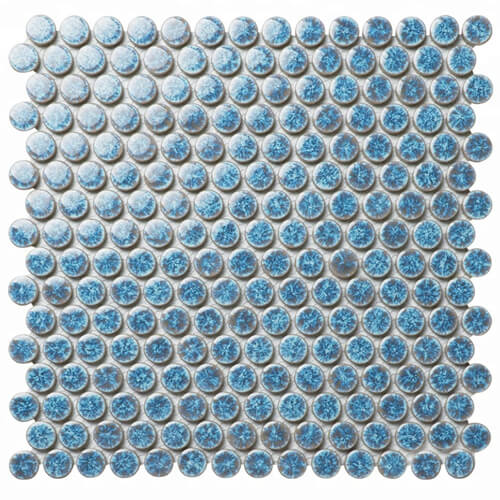 Featured product: 19mm ceramic round mosaic tiles CZO642A
The fambe circle mosaic tiles with freezing ice texture would looks beautiful when used on wall or backsplash, making a festive statement to any space. The combination of blue shades and delicate texture brings elegance and freshness to your home. "what a cool space!" these words will enter into your mind at your first sight of the below bathroom. The refined penny round paired wonderfully and seamlessly with the noble blue backsplash tile to add endless values to the space.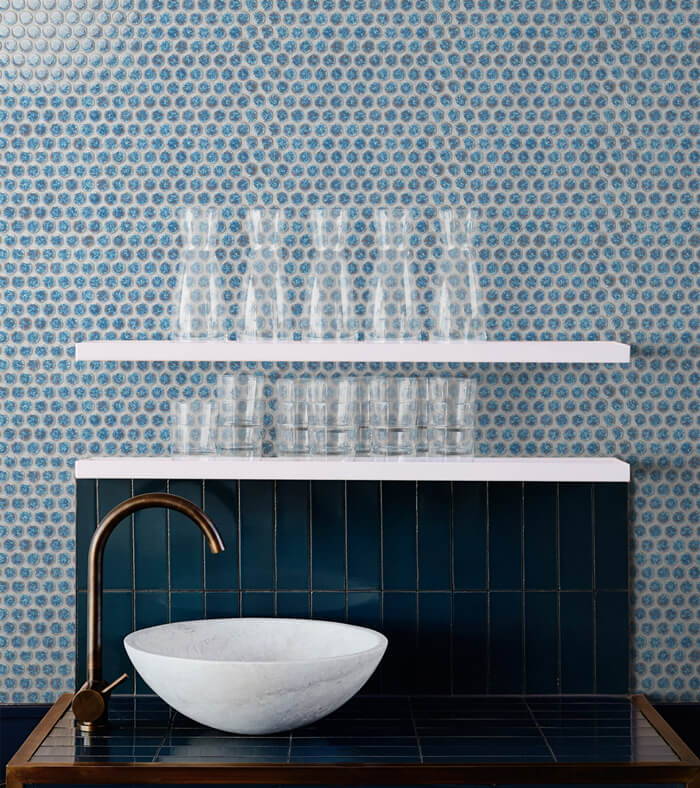 For more ideas about the tile, you would love this post: Style Selection: 19mm Blossom Blue Penny Round Tile >>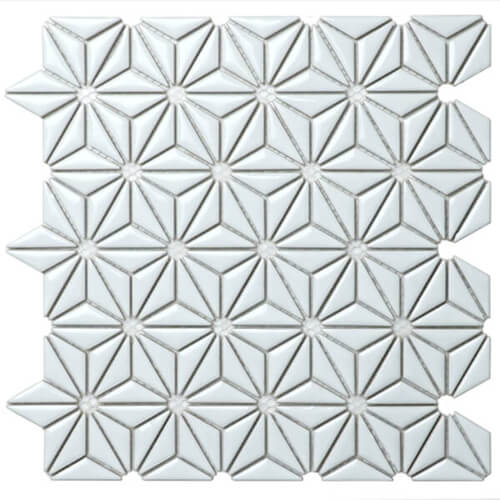 Featured product: triangle sweet flower pattern ceramic wall mosaic tile CZG204CD
The flower pattern mosaic tile is stylish for the pattern is created with mini triangle mosaic chips. Your interior decoration can be festive with the flower patterns and filled with timeless geometric beauty. The combo of white triangle and black triangle structures an unique backsplash for you kitchen, the cook will enjoy the food-preparation time in front of it. Take a look at the great example below, it is a good idea to equip a shelf decorated the triangle tiles in two colors, the area is separated obviously for different uses.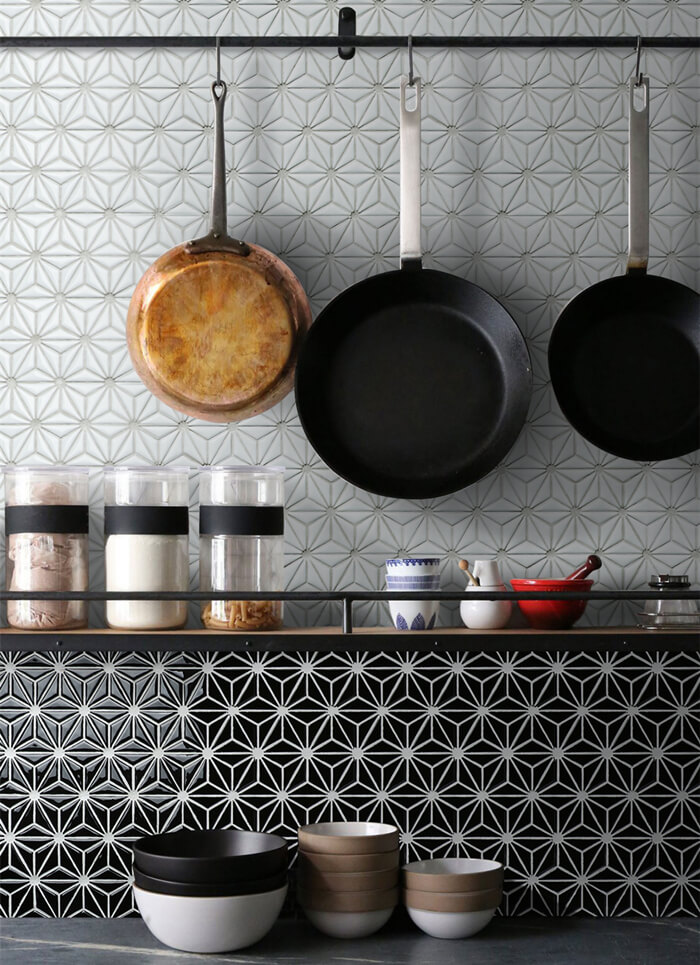 Discover the black triangle ceramic mosaic tile, click to our product item: CZG103CD >>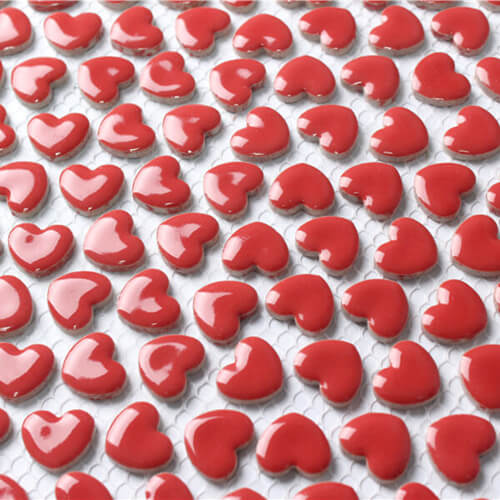 Featured product: red porcelain heart shaped mosaic tiles CZG401CD
Your Christmas must be accompanied with great food, family, friends and lots of loves. Here we would highly recommend our ceramic mosaic tiles in heart shape and passionate red color, the surface pattern can perfectly install a warm and sweet environment for a memorial day. Its uneven surface makes it can be also used in floors, tiling your bathroom from wall to floor to make your guest "wow".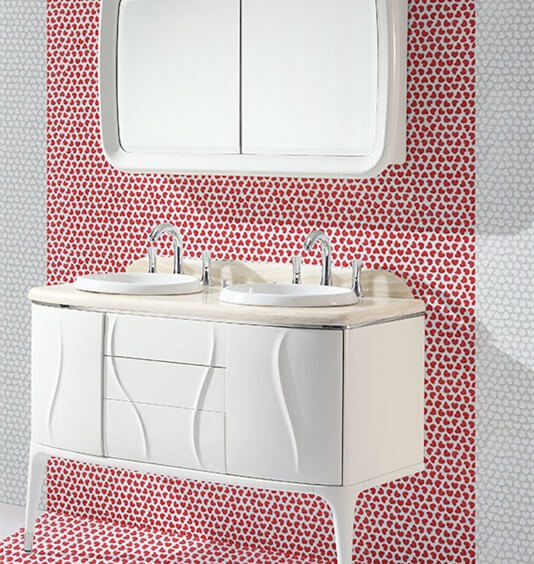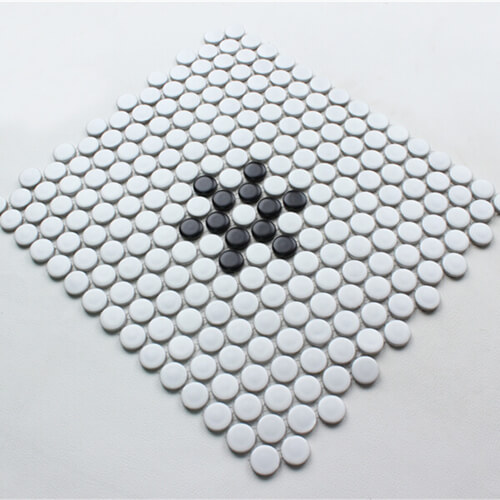 Featured product: 19mm black white mini round mosaic designs CZM039B
The combo of black and white round chips provides a classic snowflake pattern, one of the vital element in Christmans. It is not a latest design but it does really well-received by market. There is one black snowflake pattern on each tile sheet, the tile in a matte finish is suitable for flooring in both bathroom and kitchen, going to create a chic look to your space.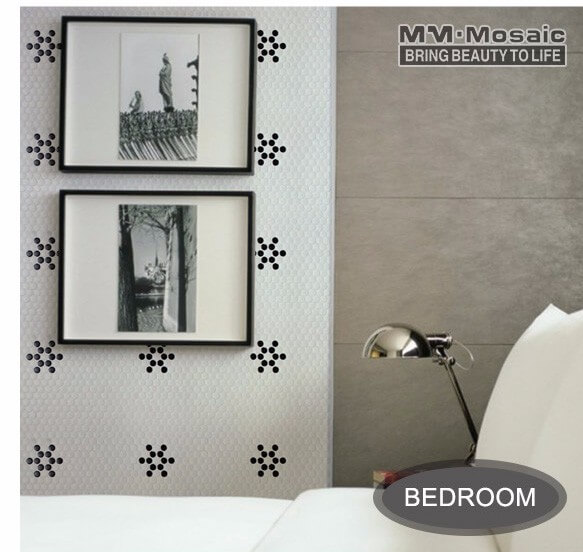 Feeling inspired?
If you are interested in the above mosaic tiles for Christmas, welcome to chat with us today for best pricing and sample can be provided. MM-Mosaic is a professional mosaic tile company from China, we are specialized in wide range of high quality mosaic tiles wholesale production, we are looking forward to estalish long-term business relationship.