There are many varieties of mosaic tile in the market so you may feel a little hard to choose the most desirable and suitable tile for your kitchen backsplash. In most cases, people would like to add some dynamic or stylish elements into kitchen. Ceramic mosaic tiles are favored by many households to create a refreshing surrounding. They are loaded with your perception to beautiful things. In other words, decoration in your kitchen mirrors your attitude towards life so it is important to make every detail meticulous. The following passage will show you some kitchen designs, from which you will learn about some knacks for choosing kitchen tiles as well.
Kitchen backsplash is a place where you may use your creativity as much as you want. Today backsplash design is not limited to traditional tiling options such as beveled subway tile and decorative tile strips. There are many backsplash tiles more than you think that have been coming out in the market every quarter with trendy patterns and bold colors. The attached snowflake design mosaic tile is one of them that stands out and can achieve a fabulous look in your kitchen. Combined ceramic triangle chips form a creative pattern that gives a vivid appearance which presumably most people think it is artistic. Solid gray color makes it less complicated. Pattern and color is a harmonious match in this mosaic tile design.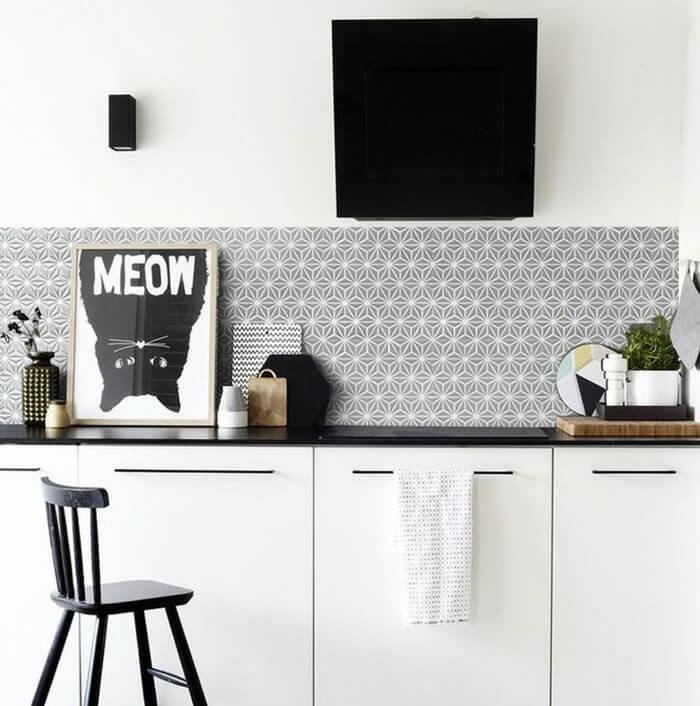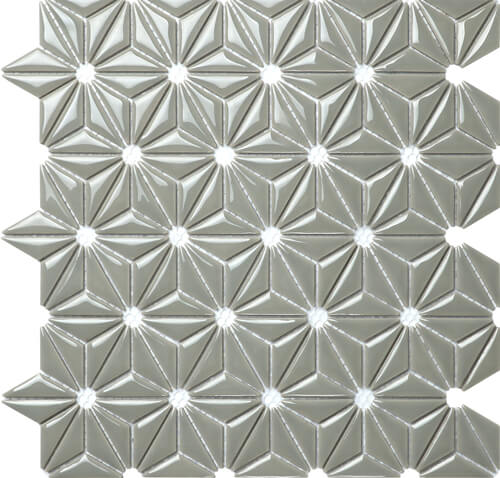 triangle mosaic tile backsplash designs CZG301CD

Light shade of colors like beige and off white are often adopted in kitchen wall decoration because they look soft and gentle. Housewives want cooking area pleasing instead of eye catching and dazzling. In fact, they desire a cozy kitchen, which is both practical and decorative. How does your kitchen look like determines largely your mood of cooking. Most housewives say they are very willing to cook in a well designed and fully equipped kitchen and would love to stay longer. The attached small hexagon mosaic tile is like blooming wintersweet climbing on the kitchen backsplash, which spiritualizes the connected cooking and dinning area with a great deal of impact.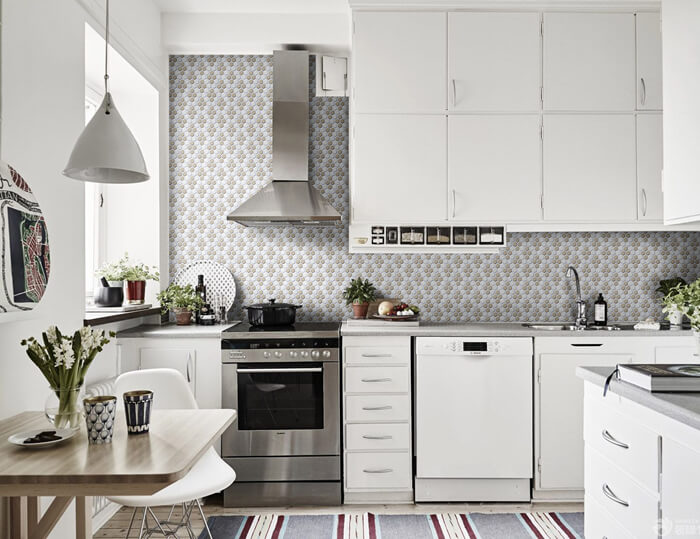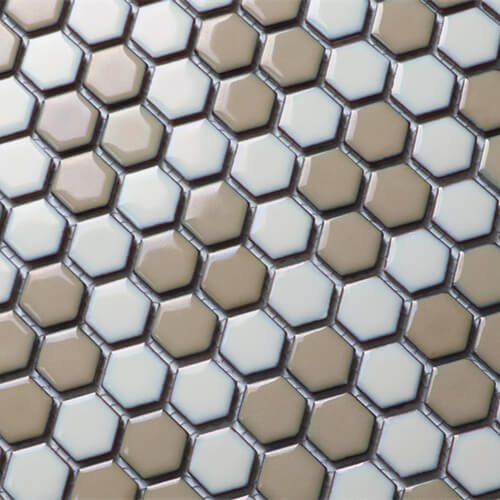 small hexagon mosaic tile for backsplash CZO021Y
Many people may think kitchen should avoid dark colors like black. However, it is regarded one of the ingenious way to bring modern vibe to your cooking area. You may still worry that black backsplash tile will be incompatible with other existing design elements and dim the kitchen. Thus, we have to get tile finish involved. As is known to all, there are two main surface treatments on tile – glossy glazed and matte glazed. If you love the unparalleled rusticity, matte black tile is your top option; if you desire a chic and bright kitchen, then choose the glossy one. It is largely depending on which kind of tile you pick. As shown in the attached picture, never has thought black wall tile can blend so perfectly in the backsplash part. This vase design ceramic mosaic tile has managed it successfully and we cannot help showing admiration to our customer, who finished her tiling project based on such a masterly design.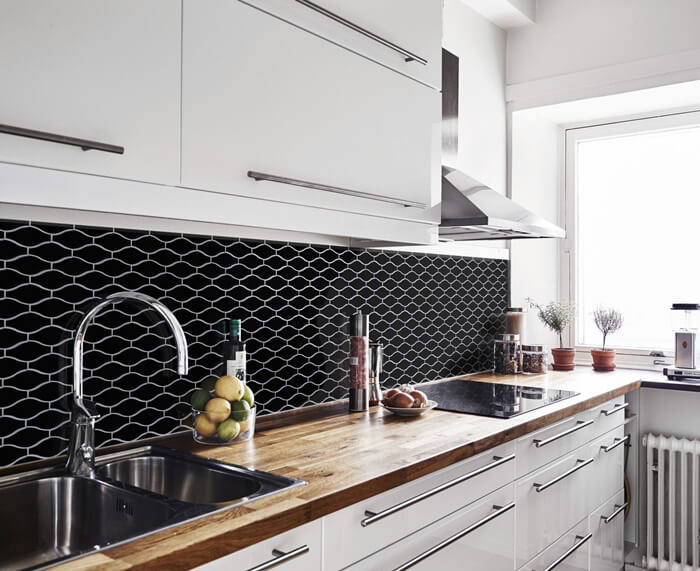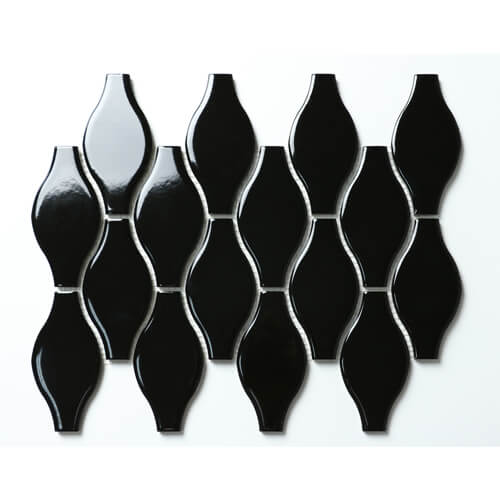 black mosaic tiles for kitchen backsplash CZG134Y
Ink jet printing technology has made a great progress these years. Tile industry also has managed to use it on tile design. The technology allows big room for tile pattern creation. Almost all patterns you want can print on the tile and show wonderful color and texture. Geometric patterns like round, triangle, rhombus and many others are preferred by interior designers, as the most basic design elements never go out of style. One ceramic chip is printed with a specific geometric pattern. When many chips of different patterns combined randomly, a distinctive mosaic tile sheet is born. Kitchen backsplash using this ink jet printing tile is a bold try for many households, but it ends up with a unmatched look.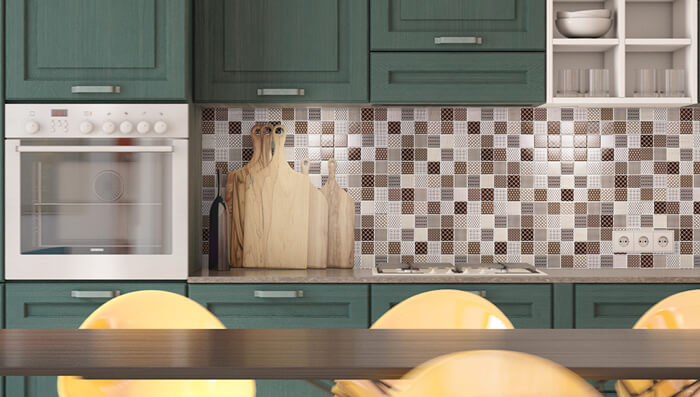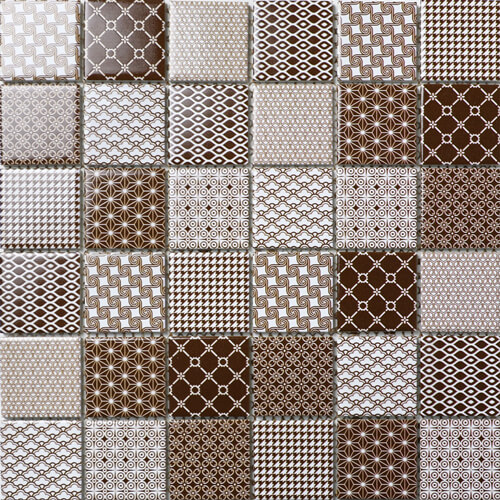 ink jet printing patterned kitchen tiles CKO056JY
Few people can resist the temptation of Moroccan lantern tile. When many put together on the backsplash, it shows a arabesque pattern. The outline of the lantern shape is artistic and elegant. The tiles can be combined closely without any grout gap. For this reason, you may need more than normal amount of them to finish a wall tiling. However, lantern tile wall will achieve a far better look with closely arranged tiles. As shown in the attached picture, it is a good example to show what can be called a tasteful kitchen backsplash. The chocolate brown color of the tiles is matching to the antique cabinet, which also greatly enhances the style of the cooking area.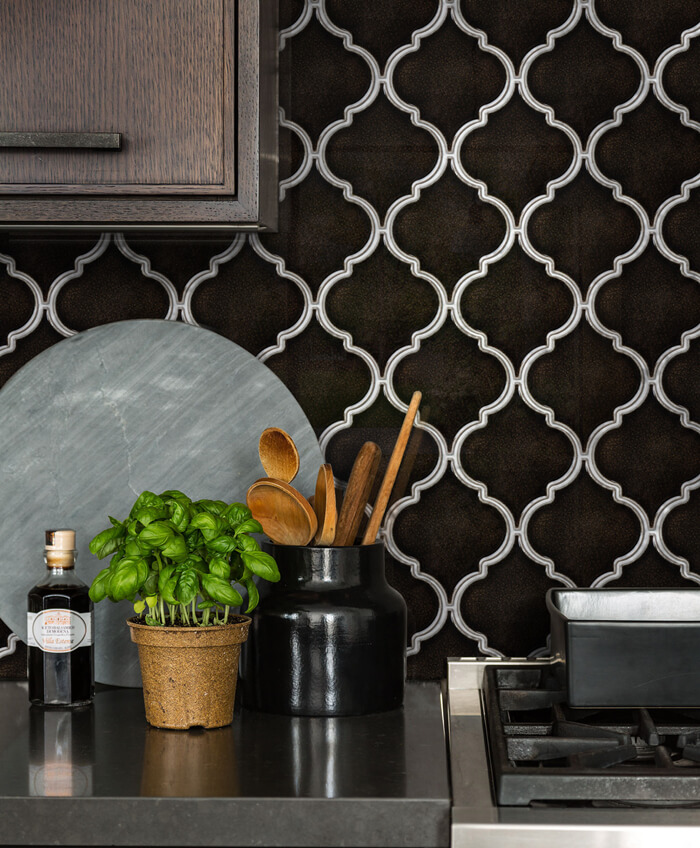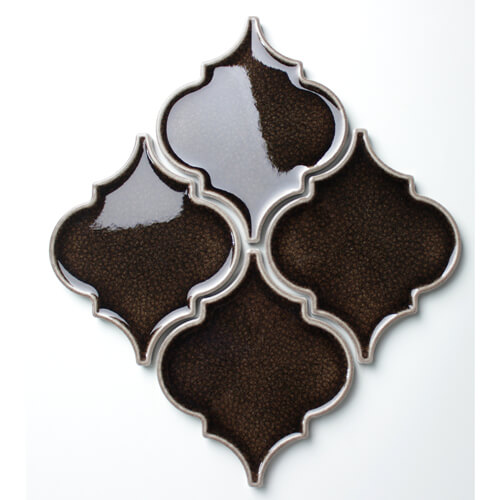 fambe effect lantern backsplash tile CZB915X
If you are a loyal fan of classic tile and want every in your kitchen can endure the test of time, then use tiles that are with simple design and in pure color. Herringbone is one of the classic pattern in tile design. It is often applied in wall decoration especially on kitchen backsplash. Fish bone shape has a pinnacle on top so it is very great to heighten the space visually. That means small kitchen owners are pleased to choose this tile as well. It is considered a cost effective way to add dimension to kitchen. Now there is a trend to use black or gray grout. Contrasting light and dark color will give you a surprising result just as the kitchen backsplash design shows below.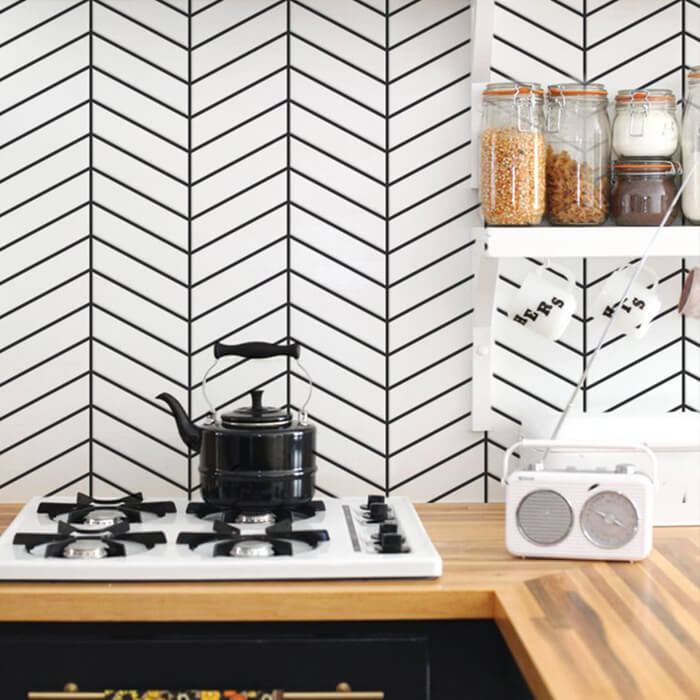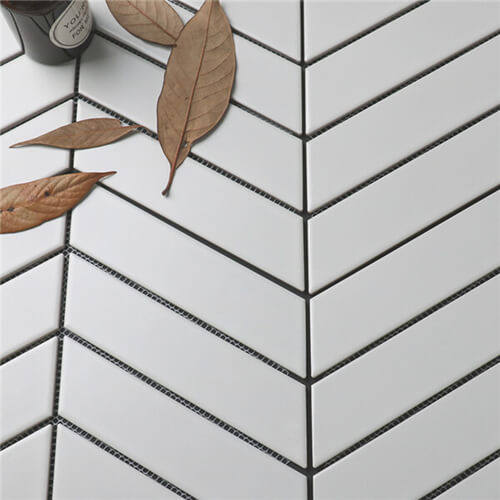 white herringbone tile for kitchen backsplash CZM242B
So now is the time to remodel your kitchen backsplash with gorgeous mosaic tiles. You'll be able to create a space that is vivid, tasteful and stylish. MM-Mosaic is a company that has been dealing with mosaic tile wholesale for over 10 years. Welcome to visit us on http://www.mm-mosaic.com/ for more kitchen tile designs and home decorating tips.