Herringbone tile is an arrangement of rectangles and parallelograms mosaic chips, it is a pattern with an impressive "v" shape, it look likes a bone of a fish. The herringbone pattern is getting trendy in Pinterest and Instagram, which can create an amazing look to bathroom and kitchen, it is widely used in kitchen backsplash, bathroom walls background, interior flooring. So, if you have tired of subway tile, square mosaic tiles, then take a consideration on this herringbone tile pattern, it is more geometric and offers wide range of colors, textures and sizes for your option. Today we are sharing you our new collected herringbone pattern, which goes more modern with a pure white color.

Fishbone Design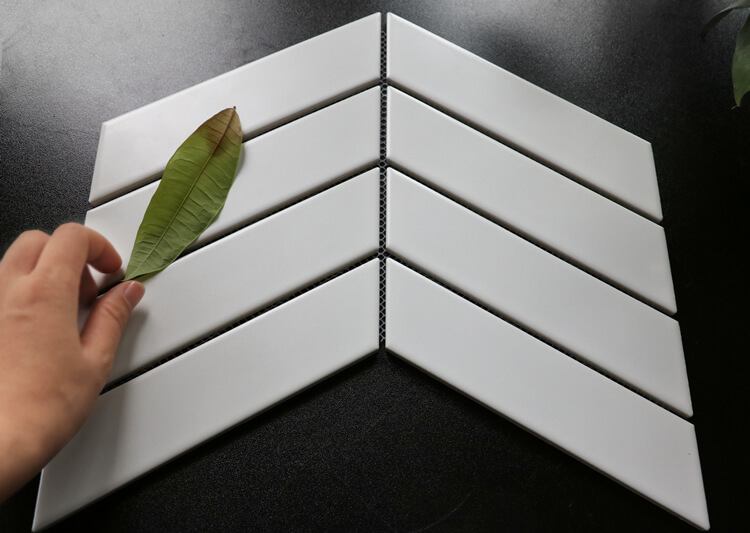 Featured product: Fishbone tile white CZM242B
The fishbone design is newly added to our herringbone series, it is composed of 180x52mm parallelogram tiles, features a matte finish, wear-resistant and non-slip, so that it can be used in both wall cladding and floors. Made from porcelain, the tile pattern is durable and low water-absorption rate, beautiful and functional. The pure white color has enhanced the modern style of the tiles, it can fit different home styles.

You don't need to worry about the installation, the tile pattern is mesh mounted on back, so easy to clean and cut, preventing the tile falling off.

Glamour Kitchen Backsplash
Look at the kitchen backsplash below and you will know how gorgeous the herringbone tile is. It has brought your kitchen space back to life obviously. These food bottles sitting still on the white shelves and the wooden countertop makes an edgy urban look. We would like you to choose black grout color for the white herringbone pattern, taht highlights the geometric beauty of the pattern. The combo is comfortbale and good-looking.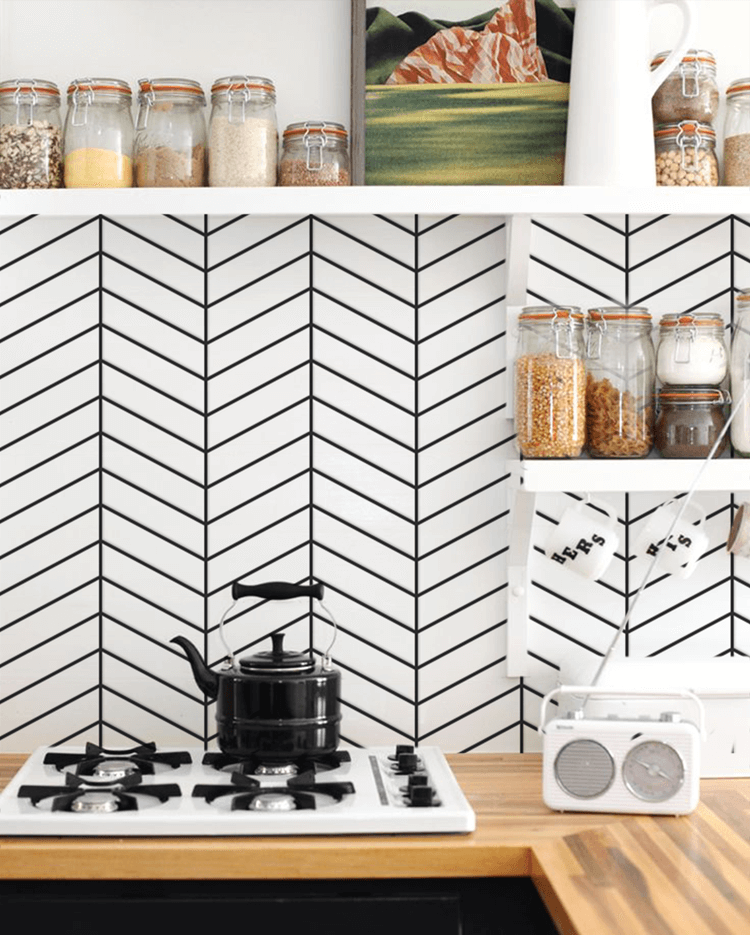 Cover The Entire Wall With Tile
If you are bold enough, try to tiling the whole wall with this fishbone tile pattern, to achieve a stunning aesthetic visual. The white herringbone tile with gray grout looks so fashionable and chi, but far from boring. The white wall makes a statement to your living room, simple and cozy for your family.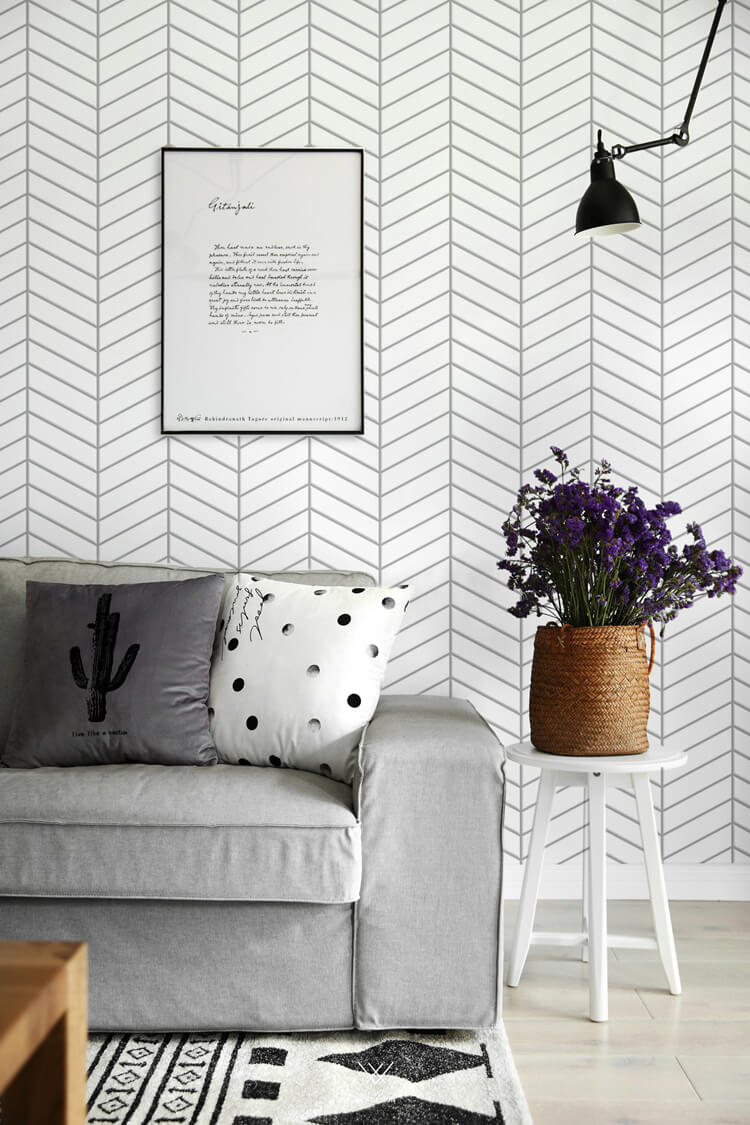 Install A Pretty Wall To Entrance
The decoration of your entrance should not be too complicated, just cover the wall with the herringbone pattern and equipped with a shoe cabinet, getting a cleaner and more minimal look. That will give a good impression to all visitors and welcom you back home.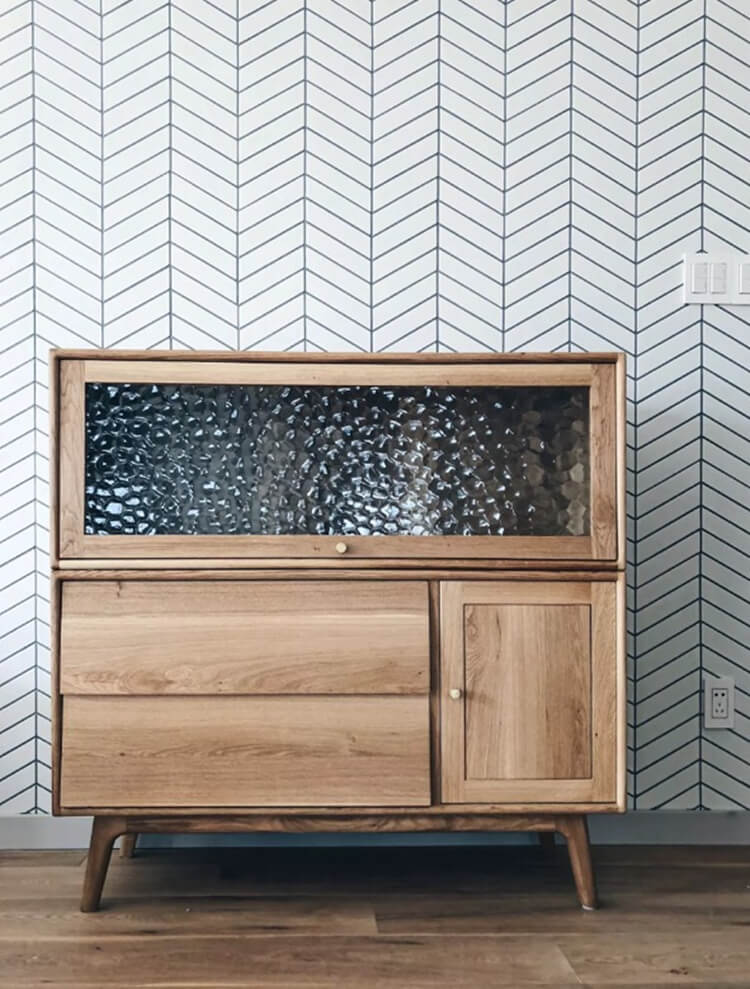 Build Your Personal Paradise
Why not take good use of your balcony? The eye-catching white herringbone tiled floors, a table and chair, with some green plants you love, your personal space is built. It is open-air and fresh, quiet and Nordic vibe, you can enjoy your morning-reading or afternoon-tea time here. The herringbone tile gives a strong visual effect to the floor, it is simple but not dull.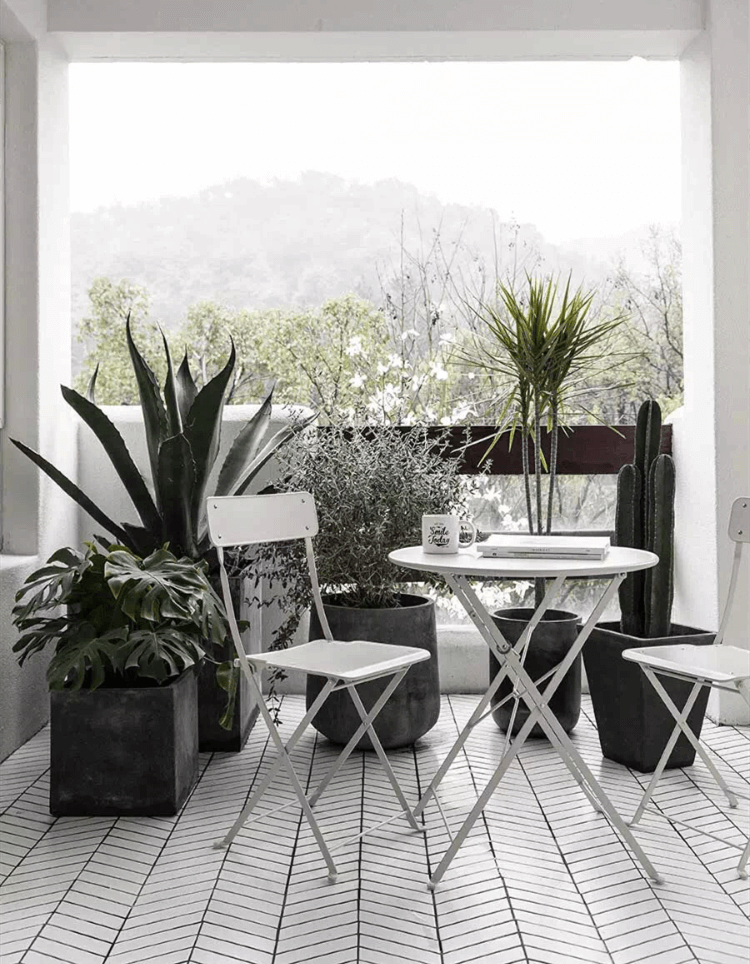 If you are in market for this wholesale super white herringbone mosaic tile design, please feel free to contact us for a best quote. For more inspiration from herringbone tile, you will love our another article "For Those Who Love The Timeless Beauty of Herringbone Mosaic Tile".
MM-Mosaic has been into mosaic tiles wholesale for over 10 years, we does our best to supply the latest design mosaic and tiles service for all customers worldwide. We glad to hear from you and welcome to inquire us for best price and product catalogs.