Tiles are regarded a budget-efficient choice for walls and floors. They generally are categorized into those made of natural stone or those made of man-made materials. The manufacturing process of tile does not include harmful chemical substances that might be found in other wall and floor solutions. Also, they mostly are moist-resistant and water-proof, which enables a longer life span than other decorative options like wooden floor, painted wall, etc. Following are some basic tile knowledge that can help you to find the most suitable one for your next in or exterior construction project.
Ceramic Tile: is widely used in many occasions. It is a functional and flexible material that can achieve different styling designs. Also, it is featured at the endless possibilities of colors, patterns and textures, which comes out to the best side of these products gaining a high popularity. Both residential and commercial buildings are great locations to apply ceramic tile, and more detailed areas like hallways, lobbies, and porches can also be used in. With this tile, you can play your imagination freely and build up your dream house and living areas in varied styles. What's more, ceramic tile is a top choice to add ceramic accents when you are finding kitchen tile backsplash ideas and bedside screen designs.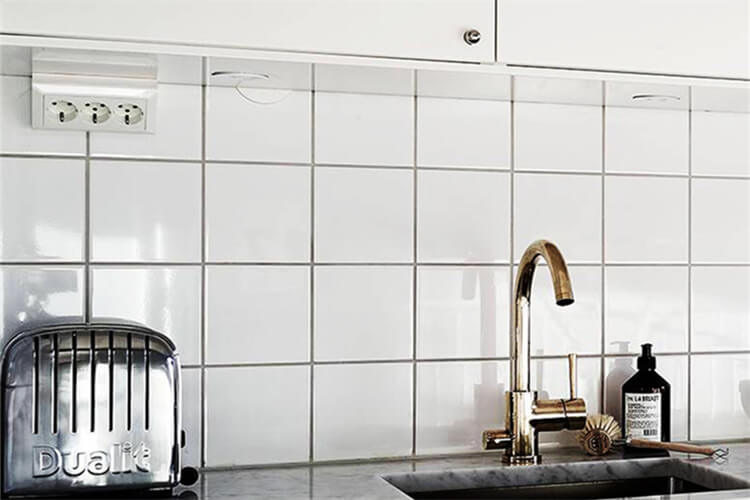 Porcelain Tile:is an upgraded version of ceramic tile. The difference between ceramic and porcelain is the processing temperature when it is being made. Although the higher temperature makes porcelain tile less optional in colors because of the restrictions of chemical and technique, this makes it more durable in moist and wet places, less water-absorptive, and easier cleaning. Porcelain tiles are good for indoor and outdoor use. They are a little bit expensive than ceramic tile due to the more developed technique and the cost of labor for cutting. Porcelain is a solid and more impenetrable material that needs much effort to cut, so the manufacturing cost is higher. Porcelain tiles have various finishes as well, such as matte-glaze and glossy-glaze.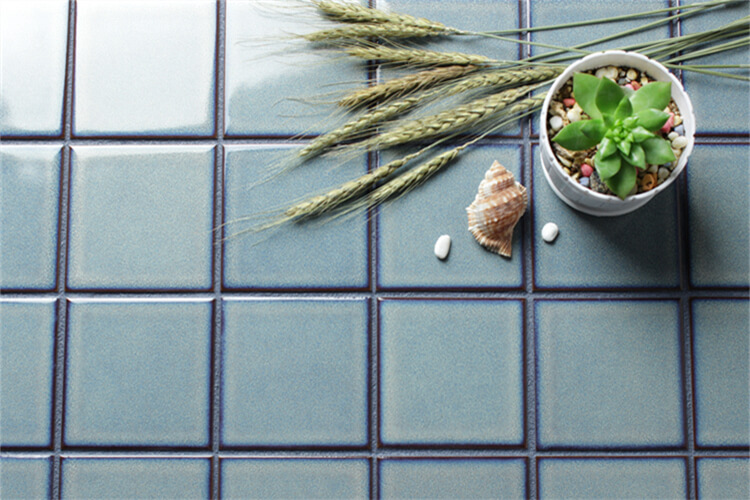 Mosaic Tile:can be under different measurements and usually made of porcelain and glass. Tile mosaics offer designer, property owners and builders considerate flexibility to create personalized style in any residential and commercial project. These tiles are widely applied in small areas such as bathroom mirror surroundings, mosaic tile kitchen backsplash and hallway wall. They are also designed in a broad scope of chip shapes, square, fish scale, rhombus, trapezoid, etc. These tiles are usually combined with dot-joints or back-mesh for easy installation.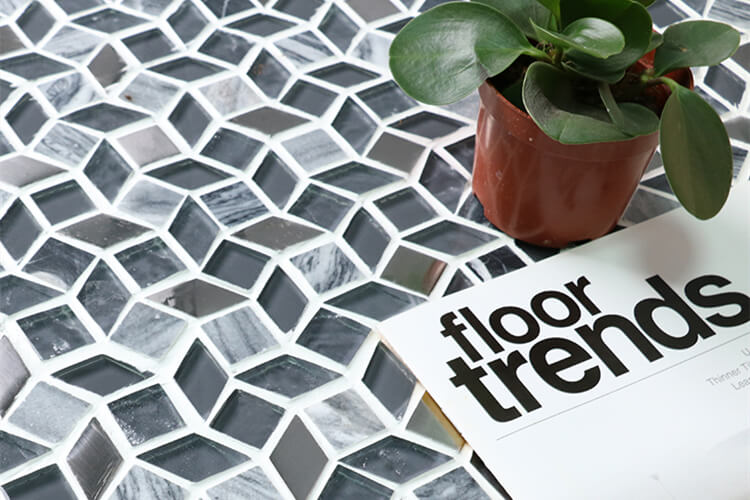 Travertine Tile:have natural off-white or beige tone, which is regularly applied as kitchen worktop and backsplash. Travertine Tile is also a good flooring option in hotel lobby, villa entrance and office building, which can bring magnificent and natural aura.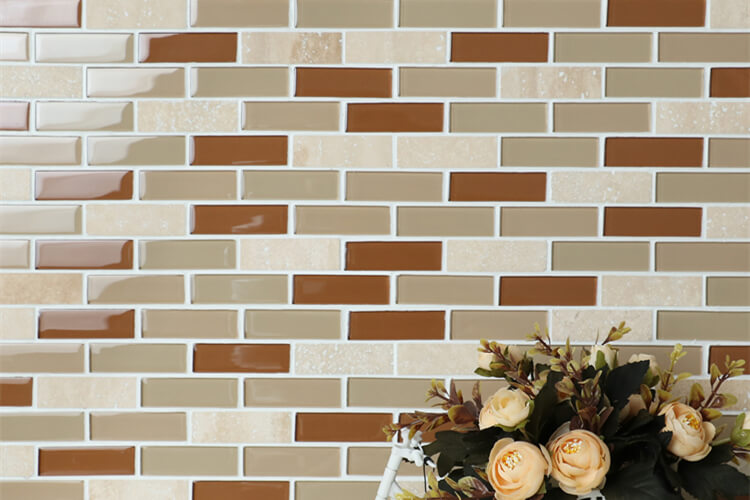 Marble Tile:is made of a natural material that ancient people have used long before in residential and commercial properties to form a noble and impressive look. As it is a product made by nature, not a single tile has the same texture and pattern, so it creates a particular design that no other materials can come up with. However, marble is absorptive material that must be sealed or waxed after laying. It is a very important finishing step especially when it is used in wet and moist rooms.
Granite Tile:is a popular product in kitchen and bathroom use for many years. It is believed you have seen the wide application of these tiles in Kitchen worktop and bathroom washing counter. The reason why it is so suitable for wet place is that granite tiles come with natural antibacterial surface that is resistant to water corrosion. Duo to this wonderful feature, many people would love to choose this as their kitchen and bathroom tile installation.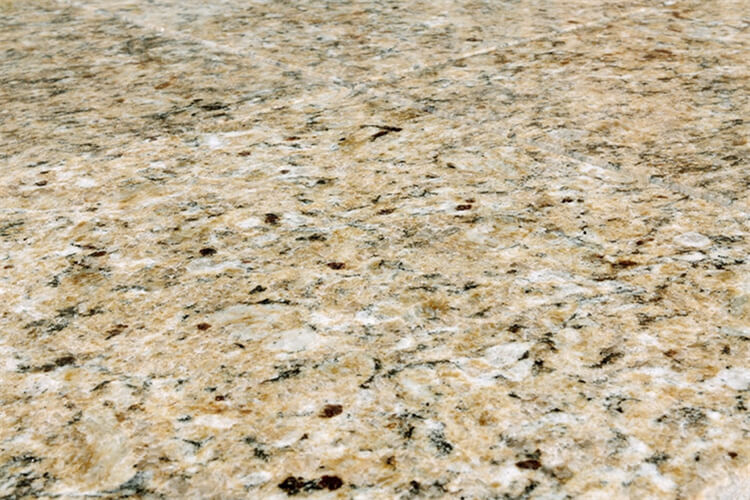 Slate Tile:is a natural material that's comes in many different shades of colors like blues, purples, and grey to black shades. Slate tile are good for outdoor design as well as indoor house designing. It is a versatile material that have limitless possibilities in style creation because of its practical options in architecture use. Slate tile is gaining more and more popularity in today's design industry for its overwhelming advantages.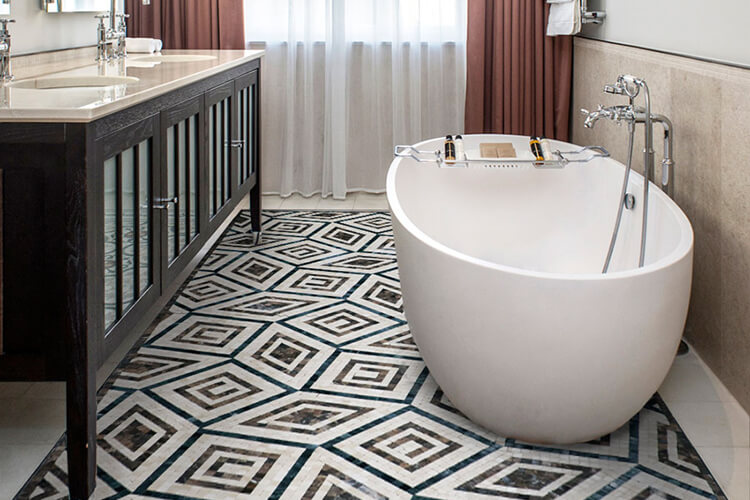 Quarry Tile: is a ceramic tile that is without glaze. This tile is well-performance as well as cost-efficient. What's more, it is a kind of tile that have many advantages. It is less likely to be scraped due to its dense form and hard surface. It might surprise you at the temperature endurance. That means it is able to bear extreme weather conditions and keep in shape no matter in the cold or hot regions. However, quarry tile is absorbent and easily stained, so it needs a layer of wax or any other coatings to save it from dirt and erosion. Although this tile is limited in color selections, you can find obsessed to its gradient and natural shades. The most common colors are grey, brown, red and orange. And because of its slip-resistant feature, it is welcomed to be used as pool deck and bathroom flooring. Be cautious and split as little as water on the tile until you have finish grouting, glazing and sealing. Otherwise, moist and wet condition will damage the unglazed surface.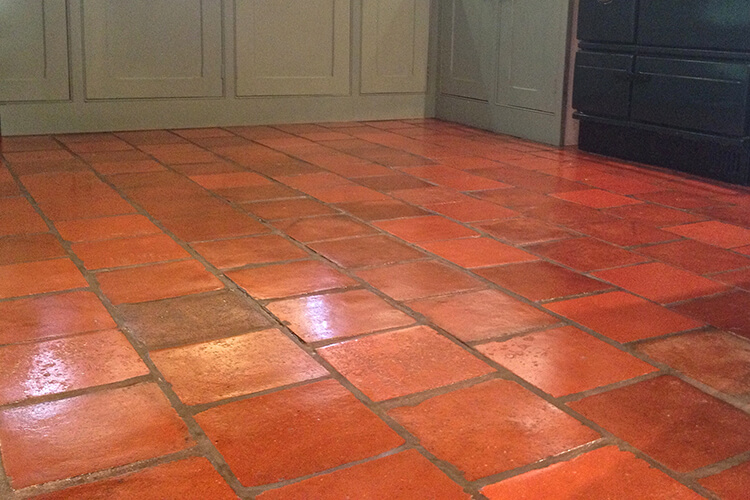 MM-Mosaic is one of the known mosaic tile company in mainland China, who has over 10-year experience in premium mosaic tile for any residential and commercial use. MM-Mosaic is aimed to improve your living space by giving you great variety of mosaic tile design ideas and home decoration solutions. Visit us TODAY at http://www.mm-mosaic.com/.