All of these days, red mix green or gold mix silver is a classic festival color combination and if you're a traditional Christmas lover, you might not think much about the color scheme for this year's Christmas decor. For others, choosing a multi-colored Christmas or single color will be a question.
There are so many beautiful and Christmas moments to use colors while you're decorating your rooms and dressing up the tree. From palettes of pure white and mysterious blue to dazzling silver, bling gold and cool tones, we collected the top 9 trendy and creative Christmas Party color schemes that can inspire you when decorating your interior for Christmas Day and even New Year Party!
How To Choose A Suitable Color Scheme
Where to start when decorating Christmas party? The truth of it is that your festival decoration plans shouldn't turn towards too far from the way that you've chosen for the rest of your house. If someone does this, they might instantaneously feel out of sync with your other decorations in your home. Therefore, before you do any change of home, you need to know this eternal rule - stay true to your heart and personal style when it comes to the color scheme of your festival interior.
That is to say, bearing in mind that when it comes to color schemes, there is more operability. Maybe your home has various colors, don't feel as though your Christmas party ideas must follow suit. As a matter of fact, choosing more cozy colors or always stick to one color throughout, from little ornaments to door decors, might be desirable and prevent things from becoming too busy. A pure white Christmas tree might perform well in a home that has a palette of dark greystone while opting for a welcome color will be an amazing thing. Just imagining old gold and August green.
If you're still confused about ideas or are hoping to add more variety to decorations you already have, keep reading on below:
Top1: Immaculate White
No matter what festival you celebrate during the year, be it Christmas or Thanksgiving Day or others, people all love take on immaculate white which can be easily incorporated into your house decor. Because it can pair well with greenery trees or lovely Santa Claus decor. You might say that white is the most omnipresent and timeless palettes of all, but for Christmas party ideas, it's really more of a stylish choice. Due to its freshness over traditional Christmas tones of pleasure and warmth.
If your house is more conventional, bring white into the various thick and green decor, moreover, using a warm white light on your twinkling strand little bulbs to soften them. Lots of decorations can make a tree look more classic rather than sparse. Besides, remember that Immaculate white can be found in many forms, from the Christmas treetop star to candles on the table. For a conventional take on white tone, it's a case of more is more. If you prefer contemporary feeling, less is less might more suit your home!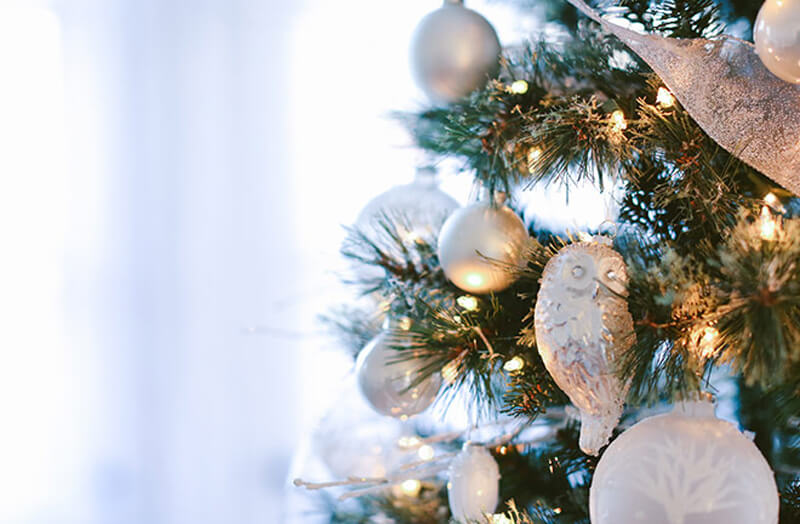 Pic source: Google

Top2: Wonderland Ice Blue
Here is another color - wonderland ice blue which is similar to Immaculate white in Christmas decor, because they all sit at the cooler end of the color spectrum. It is a little different that not aim so much in contemporary styles. Cozy ice blue is such a pretty palette and it works well better in retro properties with a noble and more feminine feel.
Pair mysterious ice blue Christmas decors with trees that have a frosted appearance to combine the cool winter wonderland ambient that this hue achieves so wonderful! But remember that do not put this tone with eye-catching silver otherwise your color scheme will feel too dazzling and bright.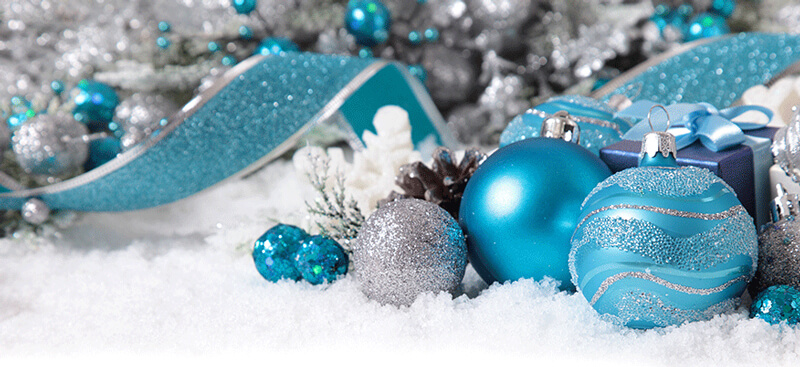 Pic source: Google

Top3: Bling Bling Gold Mix Natural Tones
This is a Christmas color scheme that's usually overlooked due to natural hues simply aren't often associated with Christmas moments. The point is to utilize natural hues with varied texture. The whole color scheme will create an unaffected, subtle and nicely different.
Dressing up your Christmas tree with hanging decorations made of natural wood is a perfect way to explore this look, such as wooden stairs. They reflect the light in a very understated way and the little wooden stars will often have a warm natural tone. Look out for using bling gold ornaments that your scheme has some shining points. You could even try a lovely small wooden Christmas tree as your table decors.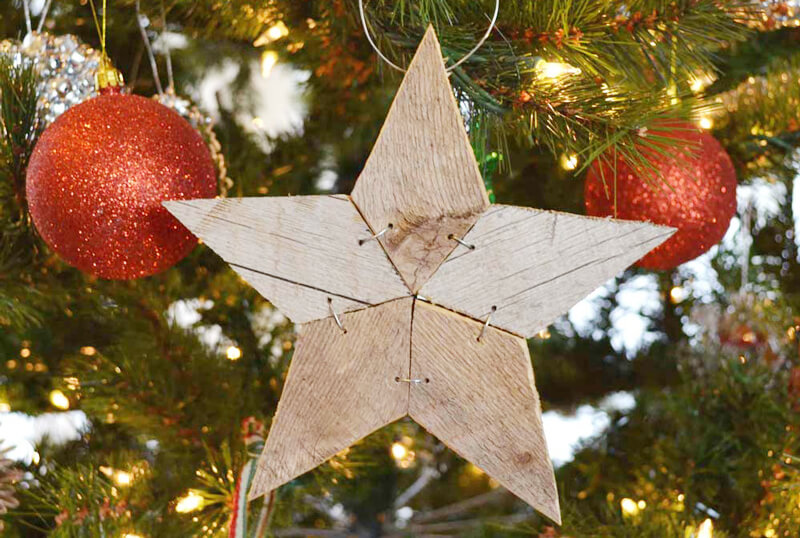 Pic source: Google

Top4: Christmas Red & A Little Gold
Red and gold are indeed the most recognizable color combination of Christmas and with good reason. To make it feel attractive, layer in a wide variety of palettes - elegant wine red and cherry red with little gold ornaments, which all go brilliantly together and create interest to your Christmas home decor.
With the red and gold palette, it's direct to pay more attention to tree decorations. This is indeed true, there's something festive yet joyfulness about a Christmas tree. However, small red Santa Claus trinkets, red door wreath or red candles and even strawberry red tablecloth. Just looking for more little ornaments that combine the two classic Christmas tones in one too.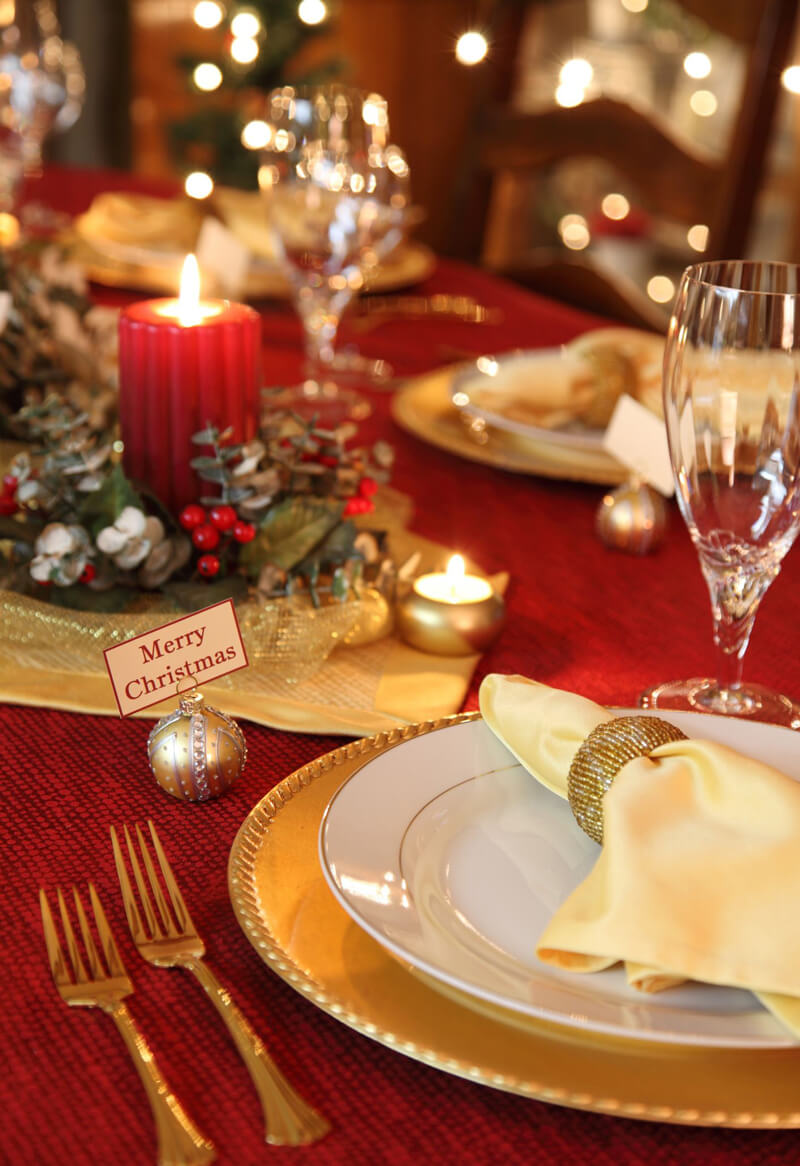 Pic source: Google

Top5: Cyan Or Teal?
Have you ever heard of cyan or teal color? Cyan is another name for teal, which is a special interest and relative newcomer to the Christmas party color scheme. You might fall in love with this new palette when you see the teal decors. Teal is more understated than ivy shimmer ink and yet still with that charming jewel-like look, which is a color scheme that suits Christmas decors of home. When it pairs with shiny silver or gold tones, it can also catch your eyes!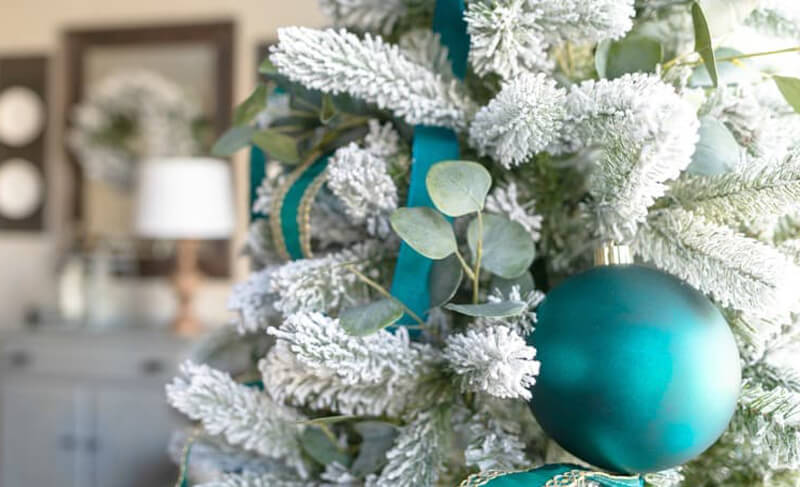 Pic source: Google

Top6: Green, More Green
Who says a color scheme must incorporate more than one color? Just utilizing simple green plants and little yellow sparkling lights or green tone wreath, your fireplace might be an attractive space. Single green tone maybe a great idea for those who unsure what colors to choose because the fresh and aromatic green plants will look festival in any holidays.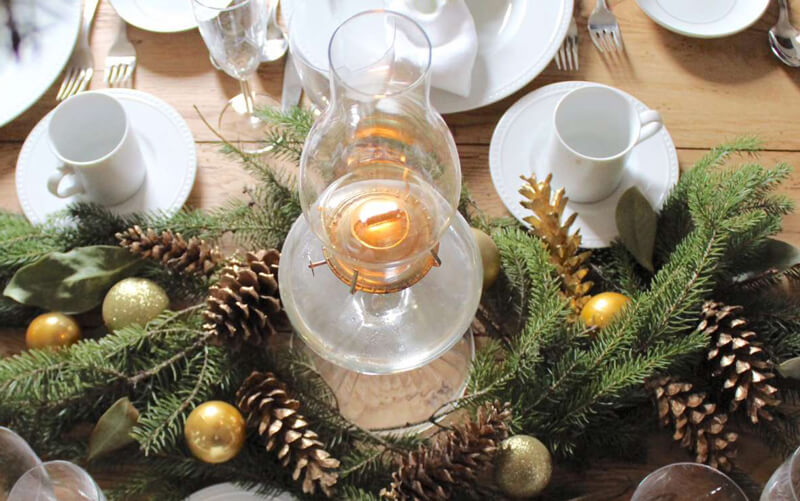 Pic source: Google

Top7: Everlasting Silver Hues
As a combination of hues, the above Christmas color schemes are all best, but there are others that are the more prominent effect when used in single. The timeless silver is an example, which is definitely can complement numerous palettes, just like fresh green or mysterious blue. Although gold mix silver will look more appealing together, we still believe that silver shining is a fantastic sight to be seen.
No one will decorate their rooms with exactly the same tone and texture, and choosing silver should follow the same path. Mixing bright silver with mottled silver, cloth silver ornament or woven silver decors. If you have the Antique silver decoration, that's the icing on the cake!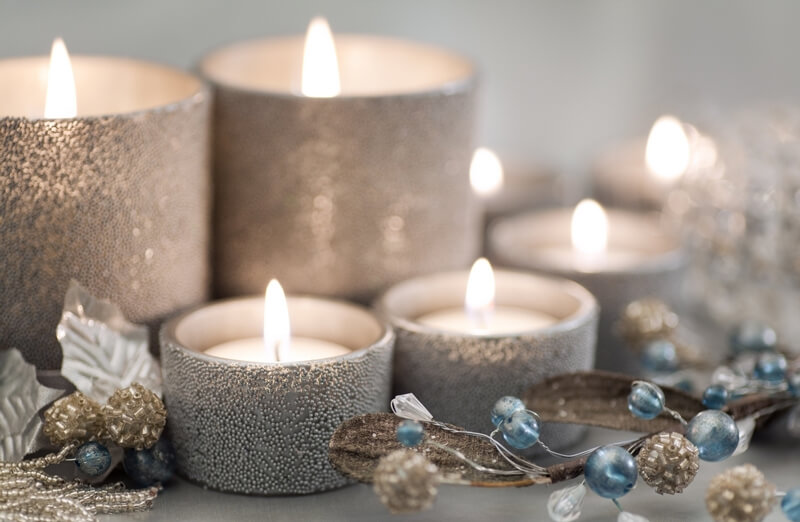 Pic source: Google

Top8: Adding Black?
If you're fed up with traditional gold, silver, red or green colors, there is no better place to have little creative changes with your Christmas tree. Trying a black Christmas tree, which can offer a backdrop to all of your Christmas decors.
If you don't like all black tones, black and silver colors combination might suit your home. Cool black mix shine silver makes a classic pair. Coordinating silver tones on a lush black Christmas tree has an awesome appeal with an irresistibly charming!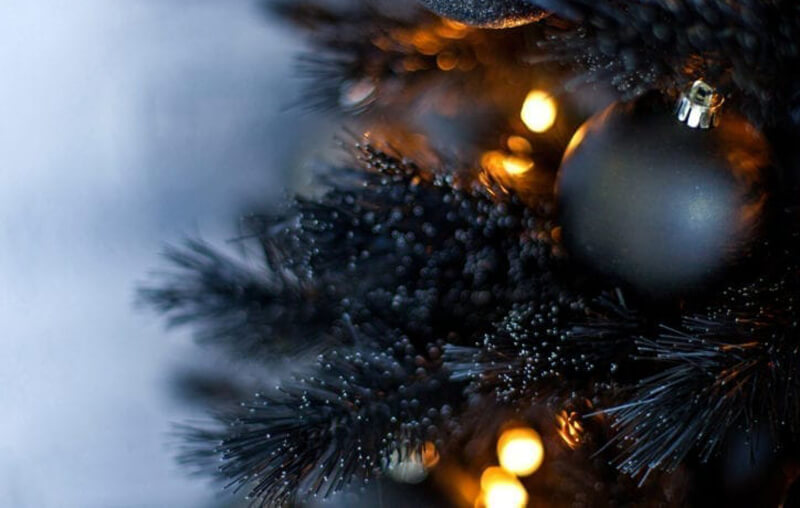 Pic source: Google

Top9: Scandinavian Style & Minimalist Christmas
If you're tired of multi-colored Christmas, minimalist Christmas might move you. Generally speaking, minimalist style means Scandinavian style, which is famous for its unobtrusive, simple and unique aesthetic. Plenty of pure white and natural elements along with woodland ornaments or wooden decors.
Scandinavian style is also specifically versatile throughout all year. Therefore, you just need to buy some little seasonal ornaments such as white Santa Claus or small size Christmas trees. The charming of Scandinavian Christmas decoration is its simplicity and it focuses on natural design, which never goes out of style, no matter how many years have passed.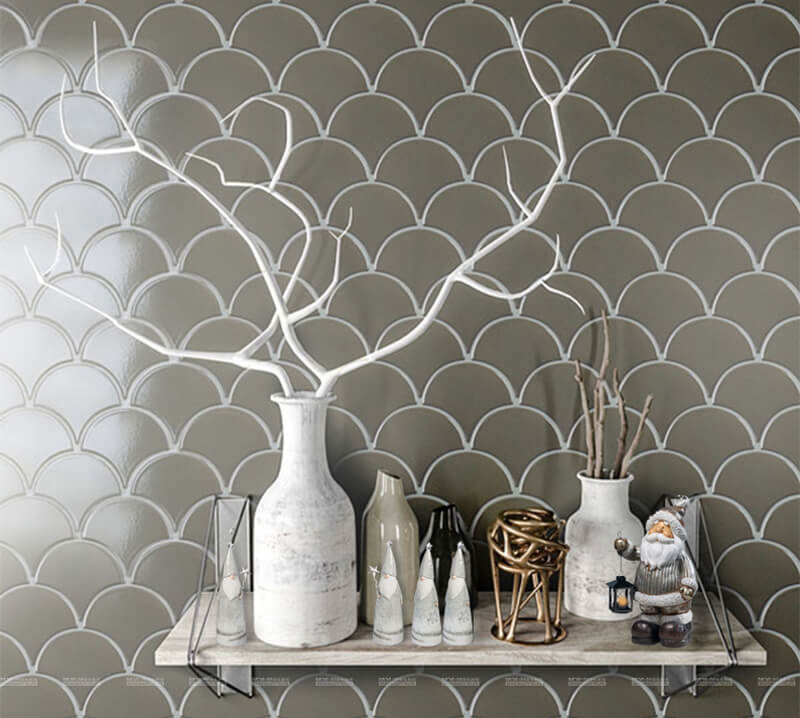 Get Any Ideas?
Does the Christmas color schemes above touch you? If you already have some unique originality, leave them at the comments. We're so glad to hear your creative and imaginative ideas, why not share them with us?