A very merry Christmas and a happy New Year are around the corner. Have you finished embellishing your home with festive decors? Christmas tree is a must. Kids can't wait to hang a sock. Housewives have a ready feast menu. Everyone is busy preparing gifts for exchange. MM-Mosaic would also love to share our joy with you. Mosaic tile designs below, which you will find festive and Christmas-warm, are our sincerest blessing. May all of you have a fruitful next year!
Don't you think this bright white tree shaped mosaic is exactly right for a snow white Christmas? The elegant outlines of the pattern create a holy impression, which is extremely gentle to eyesight even if paved on walls largely. Moreover, tile color can vary as light color changes. This is also the reason why people love using white tiles in the decoration of bedroom. In the daytime, the tiles appear eye-pleasing white when curtains are open and ambient light penetrates. The color of the sky deepens as the sun goes down, a dim lit bedroom moderates the reflective surface of the glazed mosaic tiles. All design elements complete each other to create a relaxing space.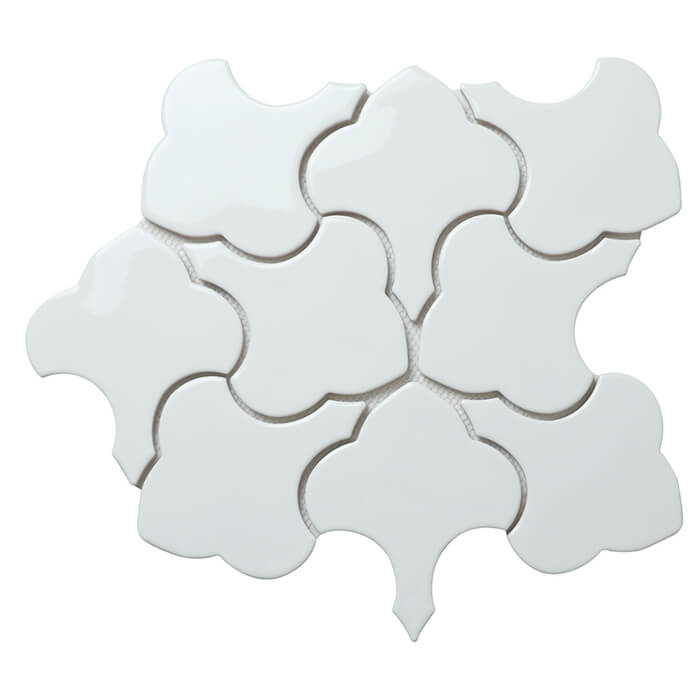 Glazed Porcelain Mosaic Tile CZG207JM
A repeating triangle pattern turns out to be a snowflake design. This mosaic tile is distinguished from the other, those are of painted pattern, by its ceramic chips. The small triangle chips are placed in a specific arrangement that comes out with an unexpected beautiful look. It is a good match with an off-white headboard. Also, it looks like a background plate of falling snowflakes from the distance. When you take a very first glimpse at it, you will think of involuntarily a tranquil winter that you spend with your family members every year.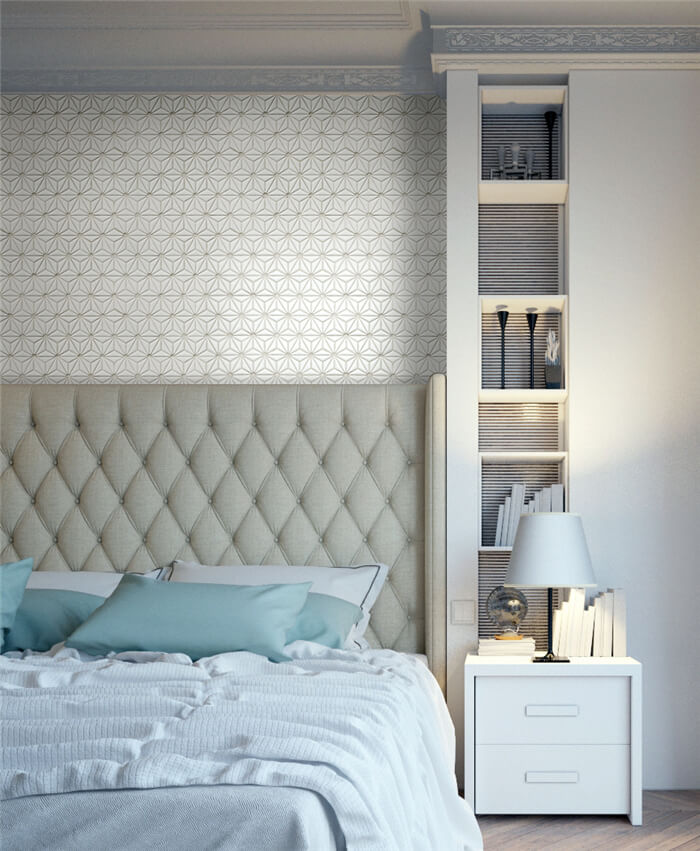 Ceramic Tile Mosaic Designs CZG204CD
Penny round is considered the most balanced design element, for it has ability to gentle sharp corners that are unavoidable in interior design, such as a rectangular long table, a square cabinet units and an overhead bookshelf. You might think repeating dots in white is too dull to create an exclusive wall. It isn't true however. You will see a marvelous result once glossy white penny round mosaic tile sheets are put together with white grout. A surface is never sterile when designed in a simplest way. It is an unfailing classic that possesses remarkable aesthetic value.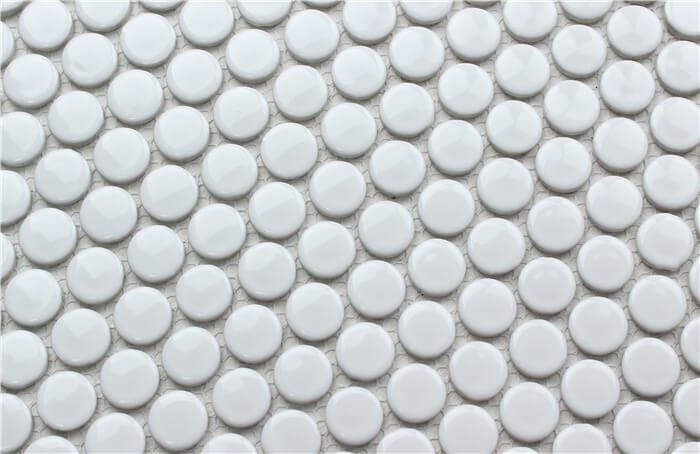 Still, if you are unsatisfied with the small dot design, this repeating heart shaped pattern may meet your appetite. Christmas is a good day to send all your love to lovers, family and friends. Plain white hearts represent your pure and earnest affection. Dwelling in such a graceful decorated home, you are feeling peaceful and contented. This mosaic tile design is also great for a kid room. Little heart pattern is lovely and full of childishness.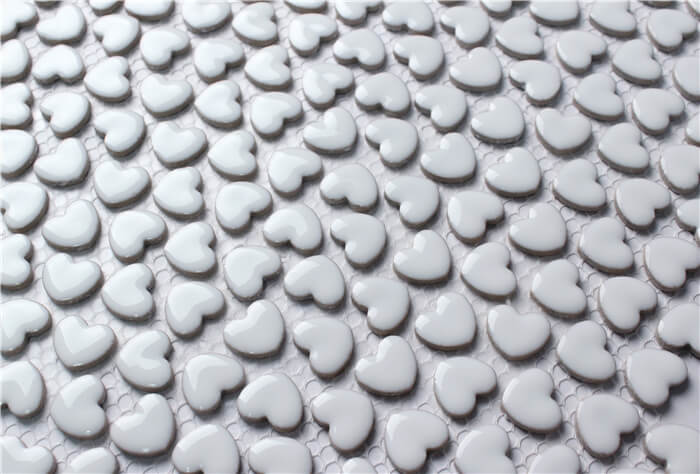 Heart Shaped Mosaic Tiles CZG203CD
This mosaic tile is like dark blue snowflakes scattering on your window. If installed as bathroom or kitchen backsplash mosaic, it must become the focal part due to the elegant hexagon design and the elaborate arrangement of the number of white and blue chips. As the picture shown below, it can create an exotic style if used properly and well promoted with other design elements such as sofa, cushion and mural. By the way, restaurant, coffee house and fashion shop also like to use this to attract eyes because of its impressive look.

Blue And White Mosaic Tile CZO020Y
Always love that crackle surface and different shapes of chips, like hexagon and star, combing to create a festive design of Christmas. Gradient blue chips interlace in a special way, which highlights the design very much. It is a versatile pattern that can be used in swimming pools and any interior spaces. Let your imagination run wild then you will get surprising results.