Creating a desirable kitchen can be a challenging matter, not only does the room need to be made good use so as to meet pragmatic requirement but embellished with a wide category of mosaic kitchen tiles featuring diversified sizes, colors, patterns and styles. It's often hard for homeowners to know where to start. As a frequently used room and focal point of the house, you surely expect your kitchen to be cozy yet particular, practical yet aesthetic. To achieve this goal, you might want to add some wow elements. Here MM-Mosaic is going to introduce you a relatively easy yet cost saving way to make your kitchen shine- mosaic tile kitchen backsplash.
Nature is often a good source to draw inspiration for design ideas. As spring is coming, the fantastic color of outdoors can be a brilliant reference for kitchen color schemes-the verdant trees, budding flowers, flowing rivers and chirping birds-all of these objects can be transformed artistically and turn into the best theme for any kitchen decorating and remodeling. The sprout of spring especially marks a renascent and colorful time of year. It is a good time to embrace spring by using tile mosaics of wonderful color blend-sky blue, mint green, rosy red and lovely pink to bring comfort, warmth and a vibe of freshness to the wall and backsplash of your kitchen.
Mosaic Tiles
Mosaic tiles are very popular in house decorating and versatile for kitchens of any style. They are orderly chips that can be shaped into various sizes and usually meshed on a sheet. Tilers love this kind as it is easy installing. Below the arabesque lantern mosaic tile adopts a beige-brown-blue color design, which is very suitable for a kitchen backsplash that rocks the space. Also the mint green stripe mosaic.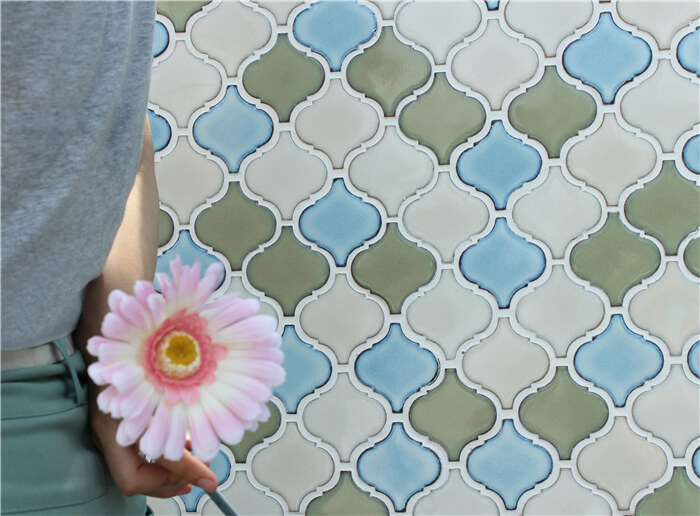 Arabesque Lantern Mosaic Tile CZG001HA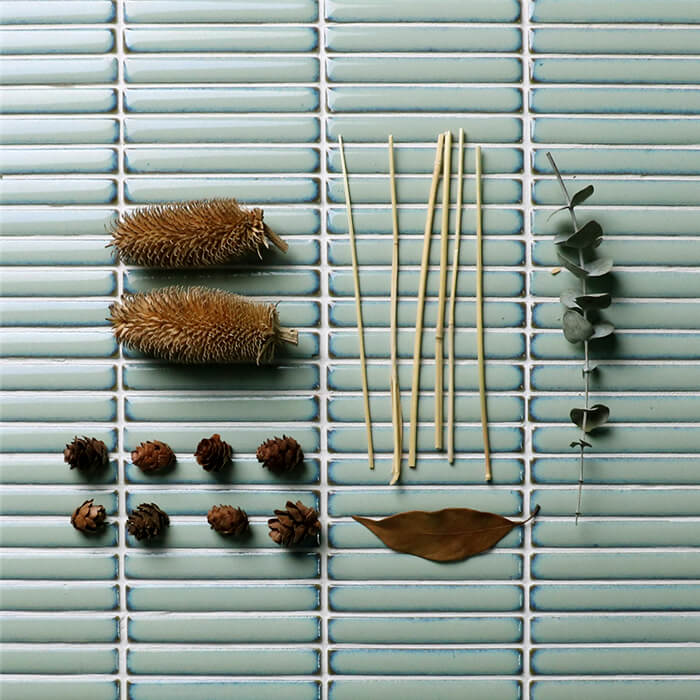 Mint Green Striped Tiles CZO717A
Subway Tiles
From classic style to modern, porcelain subway tile never go amiss in any kitchen. Subway tiles refer to those brick shaped tiles with specific width and length. It is the most traditional and inexpensive kind for wall tiling. If you are looking for subway tile that had a rustic touch, then the wavy edge subway tile below might meet your appetite. Look at the natural trim and green surface. How vivifying it is, just like spring. So one of our customers also buy some from our official website and remodeled her cupboard backsplash as you see in the attached feedback photo.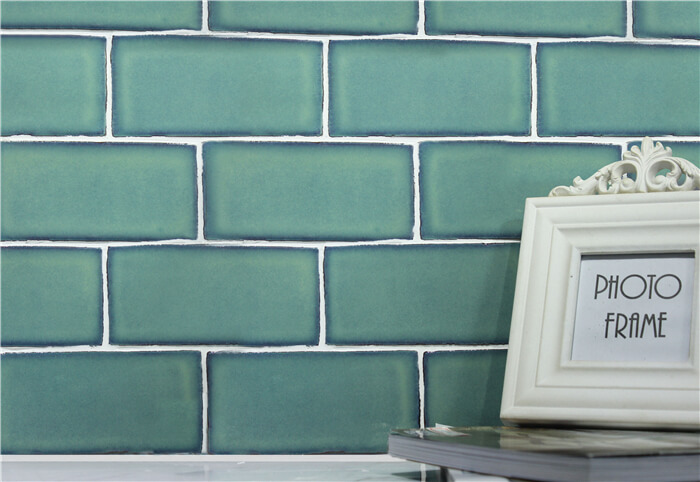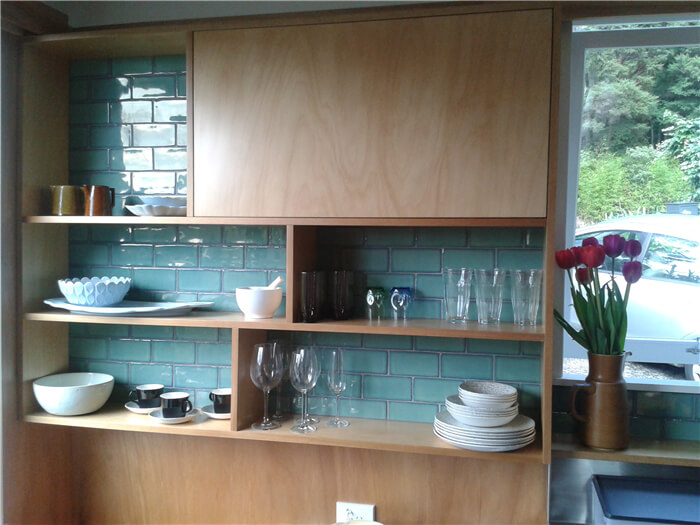 Glass Strips And Blocks
Windows installed in the backsplash can let the ambient light in to the large extent. It is an ingenious way to use light and shine the dark kitchen if it is constructed beside the outdoor like garden, courtyard and swimming pool area. However, your kitchen might be restricted to space allocation and have to sit in the very interior of the house. Then glass mosaic designs attach below are very appropriate as the glass surface is reflective to light and mild color has the ability to lighten and broaden the space.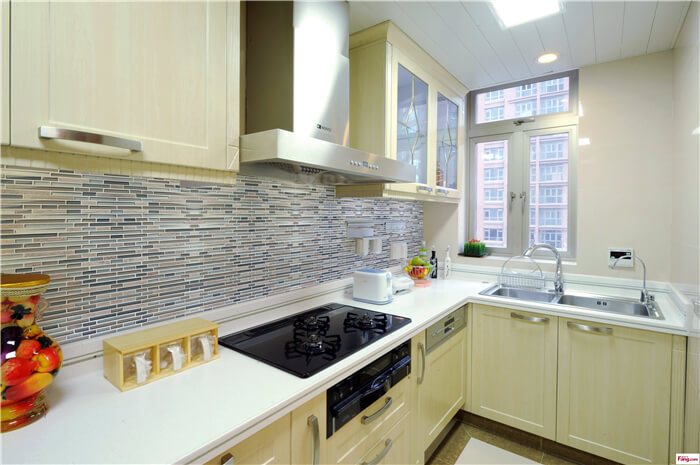 Glass Mixed Stone Striped Tiles HZH045NY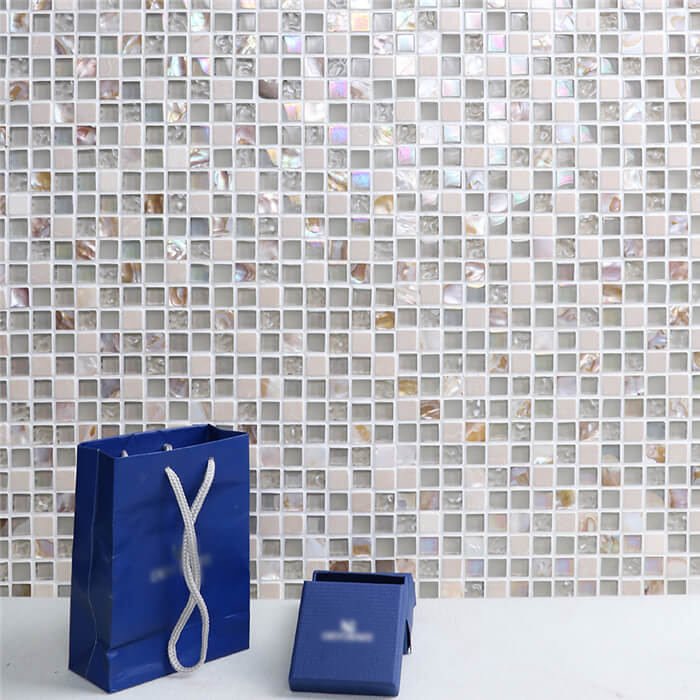 Penny Round Mosaics
A penny round mosaic backsplash gives kitchen a warm touch and can be easily blended in any style kitchen but particularly harmonious for cottage, seaside house and rustic dwelling. Circle mosaic tile board can be brown, gray, blue or any combined gradient color. Consider to take the attached gradient blue-yellow round mosaic sheet match with the white cabinets, you will get a stunning result beyond your imagination. The design possibilities are practically endless with little round mosaic. CZG003A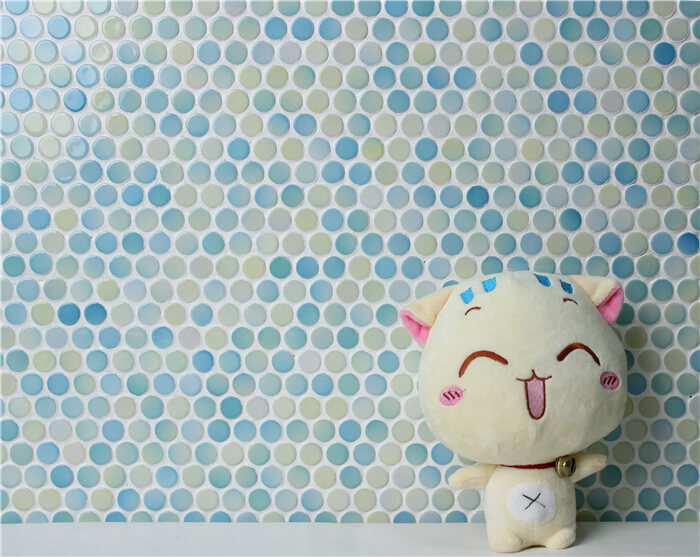 Mosaic Tile Murals
Mosaic tile art can make your kitchen a very artistic style. If you plan to create a theme kitchen you are fortunate as there are many readymade mosaic art for sale on the market. They can be made of glass, ceramic and stone and each kind gives an extraordinary aura. Look at this blossoming rose art mosaic mural. It is the best art you can use in the kitchen to add a touch of spring. Besides, there are other patterns and images that can accommodate the spring theme in your kitchen, such as Blossom KZO025SKS, Blooming Flowers KB012ST and Country KZO023SKS.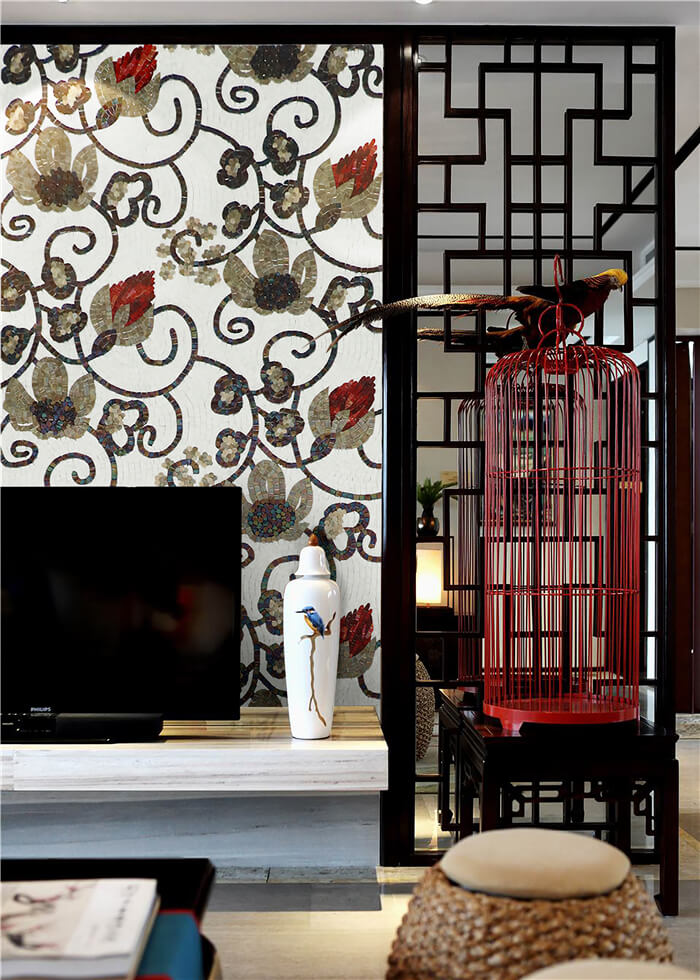 Spring Flower Pattern Mosaic Art For Sale KZ005MG
MM-mosaic is a mosaic tile manufacturer that would look carefully around the surroundings to feel the magic of changing seasons and use elements from nature to make different types of tiles, such as ceramic/porcelain mosaic tiles, glass mosaic tiles, wall and floor tiles and mosaic tile arts. We sincerely invite you to get more interior design tips on our blog to make your space accommodating to the most beauty of each season.