Planning a new room could be tough. It needs plenty of time, energy and creativity. It may be hard in the beginning, but sometimes you just lean in to find inspiration, things will work out fine. Taking inspiration from nature offers you a close-up view at details. That not only gives you refreshment in the course of creative work, but a chance to seek out ideas for home decoration and room design. In this article, MM-Mosaic will show you how to decorate a room with different mosaic tiles and make it a natural space.
Fresh green, apple green, baby green…there are many shades of green giving a refreshing image of spring. Mosaic tiles that cover with a green glaze coat are endowed with a soft vibe, which is universally found in Japanese-style decoration. Light green, a very tender shade of color, is like a tiny delicate sprout can't wait to bloom showing off its lovely young body to the world. Green mosaic tiles that have such a green shade are usually taken in reception room design, just as the attached picture shows. Fresh green mosaic tile wall creates a welcoming and friendly surrounding in which your guests will have a relaxing chat with you.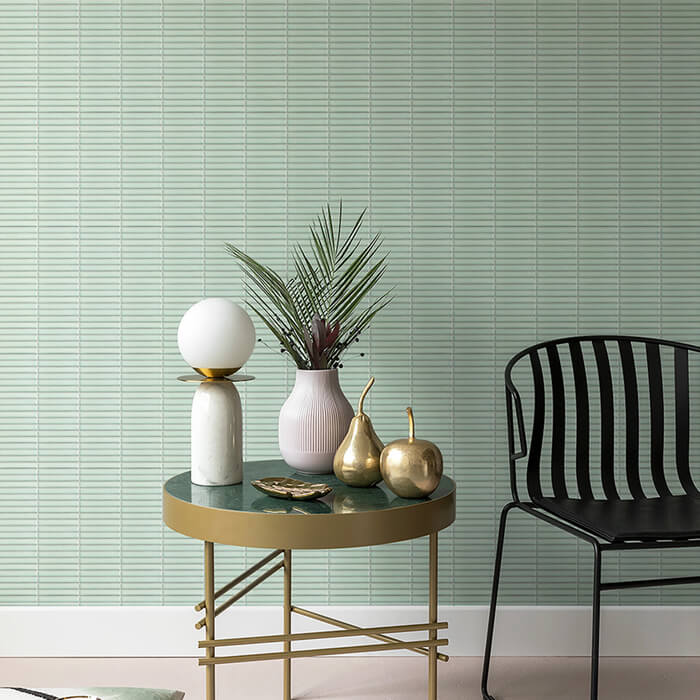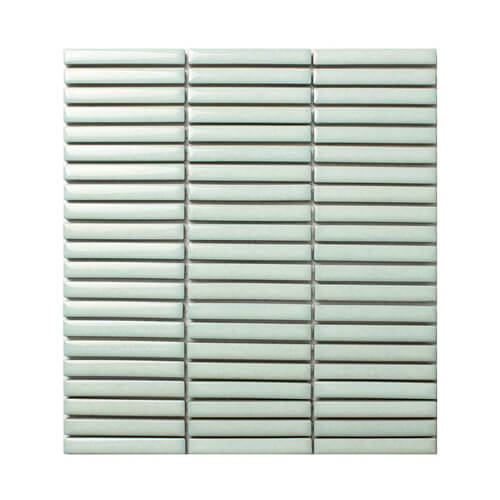 green mosaic decorative tile strips CZO951A
If you have a business establishment that is waiting for decoration, you want something special and eye catching, then mosaic wall tiles is a great option. Inspired by the apricot leaf, this tile is vivid and naturally designed. The line of the leaf shape is fluent and etherealizes the whole surface in spite of its solid white color. This tile proves that pure white can be anything but vapidity. It makes the design neat and clean. As shown in the attached picture, this leaf shaped mosaic tile is interesting and very suitable for commercial use especially in a shop that is selling children's wear. Kid clothes are mostly colorful. A glossy glazed white wall not only reflects light and make the room spacious visually, but serves as a simple background that can highlight the clothes.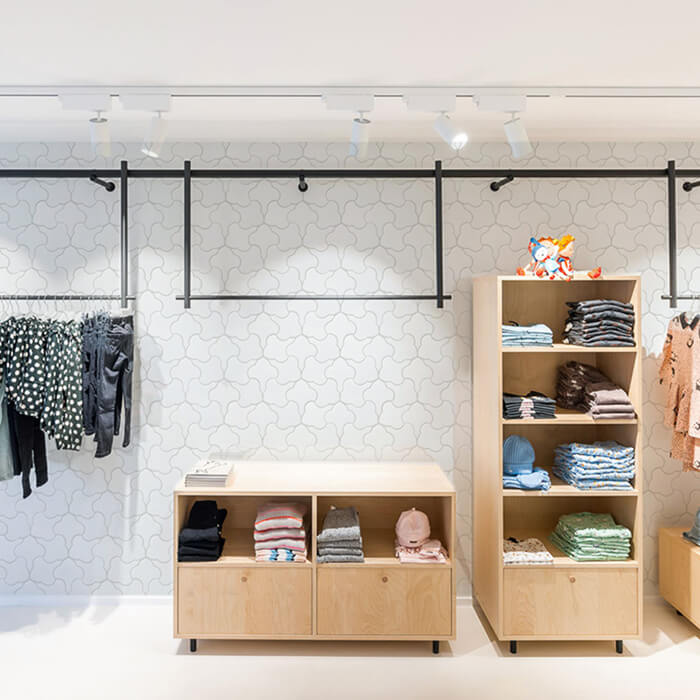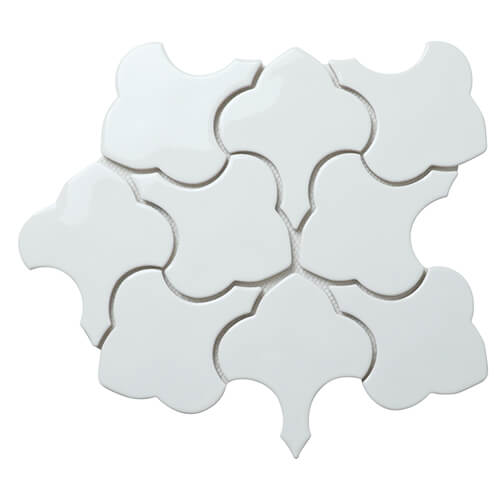 creative leaf shaped mosaic tile CZG207JM
Look up you may find another inspiration. What I mean is the blue sky. When you are planning your kitchen, you may want to add some active colors that distinguishes yours from the classic ones, which usually decorate with white subway tile backsplash. In fact, sky blue mosaic wall tiles do not show abruptly if installed largely on wall in your kitchen. Instead, it vitalizes your cooking area and flashes up you mood of preparing meals, which is sometimes not enjoyable because of hot and greasy cooking environment. Now when choosing kitchen tiles, try to take different bold color tiles into consideration, you may receive an unexpected surprise.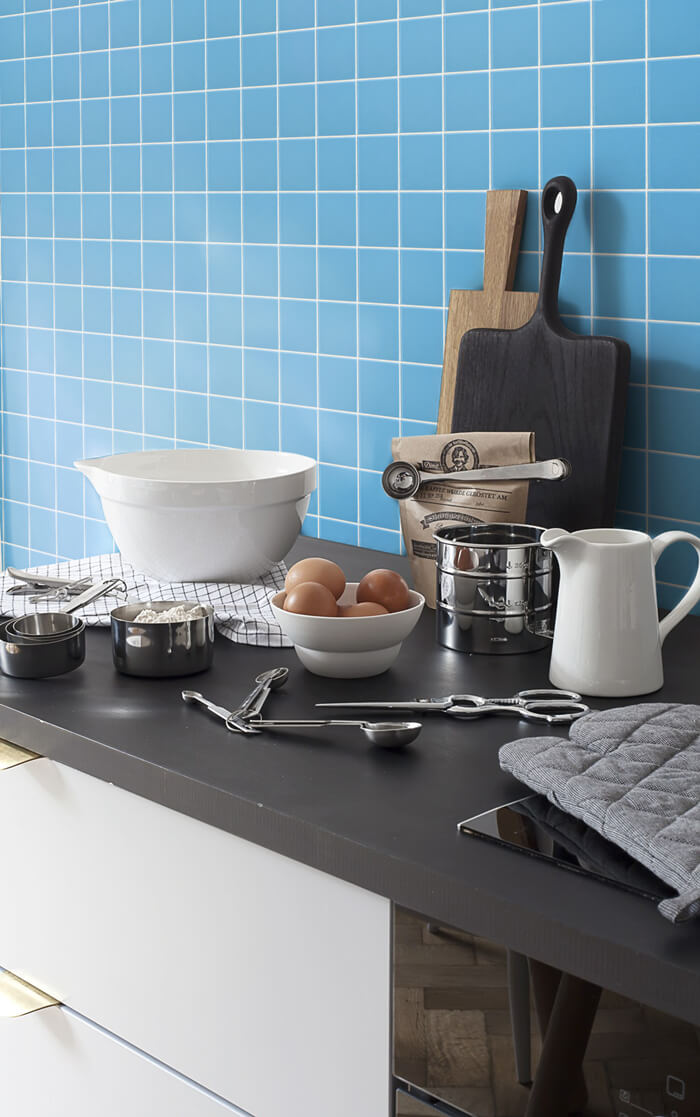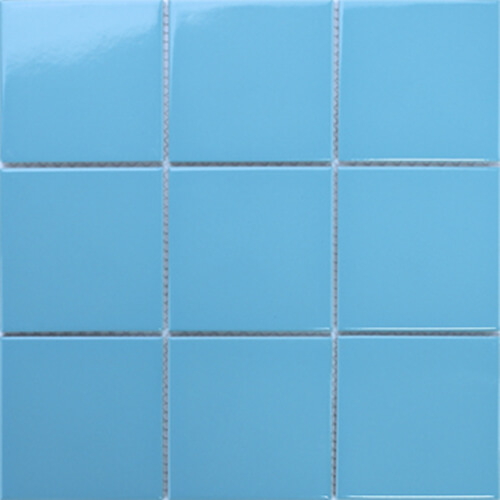 blue square mosaic kitchen tile CMG601B
When talking about autumn, what colors do you think of? Red, yellow, orange, brown…all are representing a fruitful time. So how about combining them together? What image will be achieved? The answer is attached below, a very charming exotic design. From right to left, each long strip shows gradient red, yellow, orange like spectrum. When many strips connected with a mesh on the back, they are randomly beautiful yet amazingly integrated. Made of glass, this tile also has an overwhelming trait, that is, the pattern is ink printed thanks to the advanced technology so that we can have a tile that is not easy to fade and lasts bright as brand new.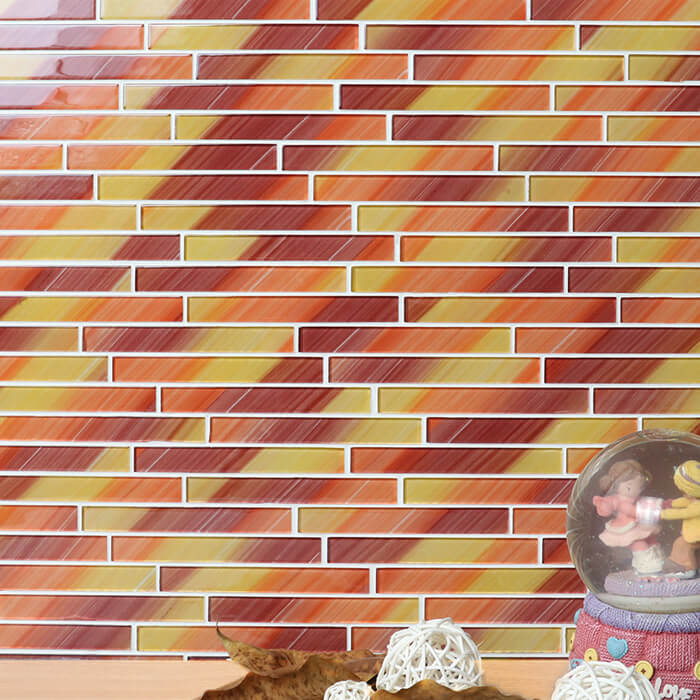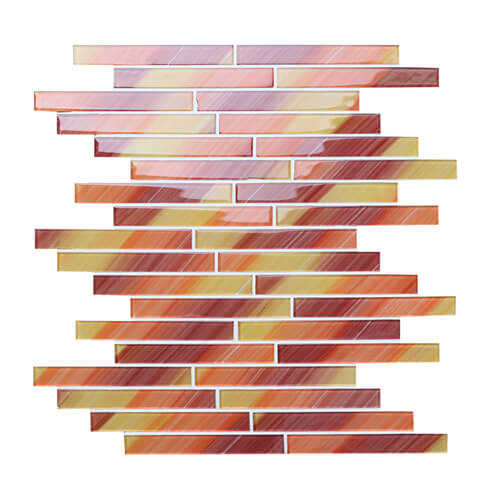 exotic mosaic glass tile strips RZG010MT
White snow is one of the outstanding natural phenomena in winter. People in many countries or regions love endowing snow and snowflake with poetic meaning. It is a symbol of purity and holiness. In mosaic tile design, designers use many triangles to create a snowflake, as shown in the attached picture. Just putting triangle chips in a specific direction that a snow fall design is born. Because of its elegant and delicate character, it is very recommended for kitchen backsplash, bathroom mirror background and wall behind cupboard. Tasteful mosaic tile like this really enhances your room greatly and almost a amounts to a magnificent conversion.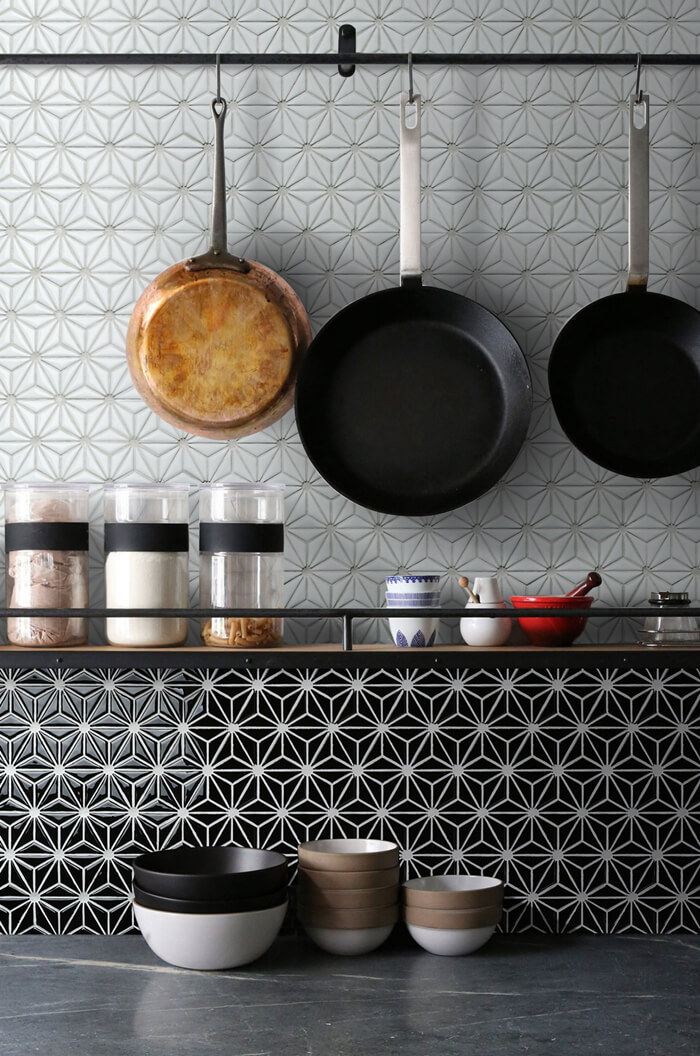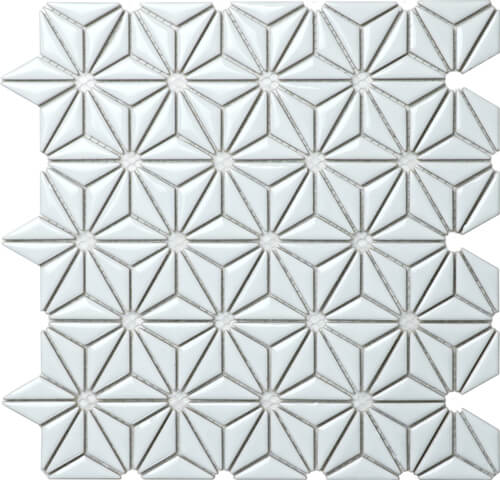 snowflake design mosaic wall tile CZG204CD
So now is the time to capture the beauty all around in four seasons and blend it in your rooms for a natural look. You'll be able to create a room that is fresh, vigorous and interesting. MM-Mosaic is an experienced premium mosaics tile company that can help you to achieve such a natural room. Welcome to visit us on http://www.mm-mosaic.com/ for more nature-inspired mosaic tile design ideas and home decorating tips.