Let's start today's tile education with historical stories about Carrara. Carrara is an city in Tuscany, central Italy, and well known for the white or blue-grey marble quarried. For this reason, any ornaments made of Carrara marble are overwhelmingly popular among designers and property owners. However, the reality is that Carrara marble products, including Carrara marble tiles, are under produce. Luckily, there comes out a marble look porcelain tile that is superior in terms of weight, water absorption, durability and price but with no difference in the appearance. Carrara style is outstanding with its neat and natural texture. It is sheer a minion of design industry that can add dimension and style to any interior and outdoor spaces, such as living room, kitchen, bathroom, hallway, patio, etc.

MM-Mosaic white-grey marbled porcelain tiles are connected by dot joints and formed into two paving types-herringbone and brickbond, with which you can make the design entirely optional and distinctive. The matte finish decides it is not an aggressive decor but a gentle adornment. Let the light down low, you would be addicted to the relief and comfort of the atmosphere that marbled porcelain tiles create.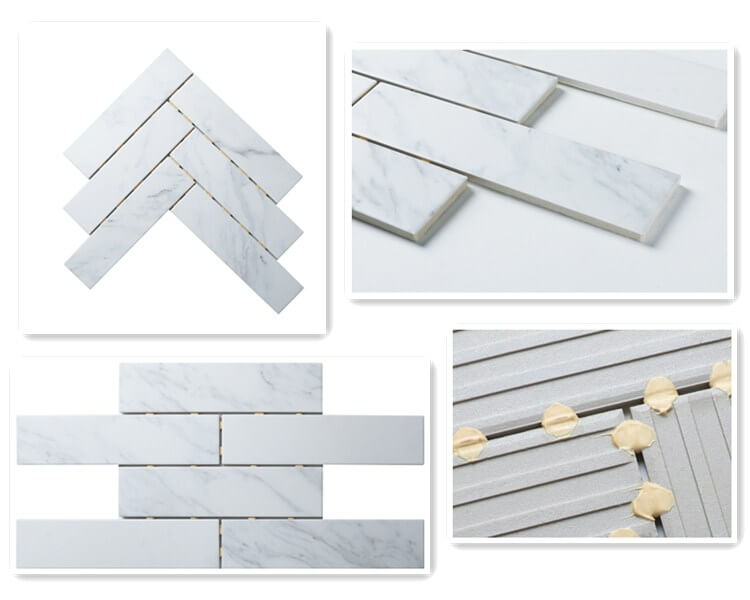 Turn down the vinyl record machine, grasp your lovely guitar and squat beside the marble-texture wall, it is all the things you do to spend a wonderful afternoon. Rhythm floats and you are humming to the graceful melody, tranquil to the utmost. Herringbone paving combined with the matching border, it is a wall design you will never feel bored and tired of staring. Every glance only makes you get a little more closer.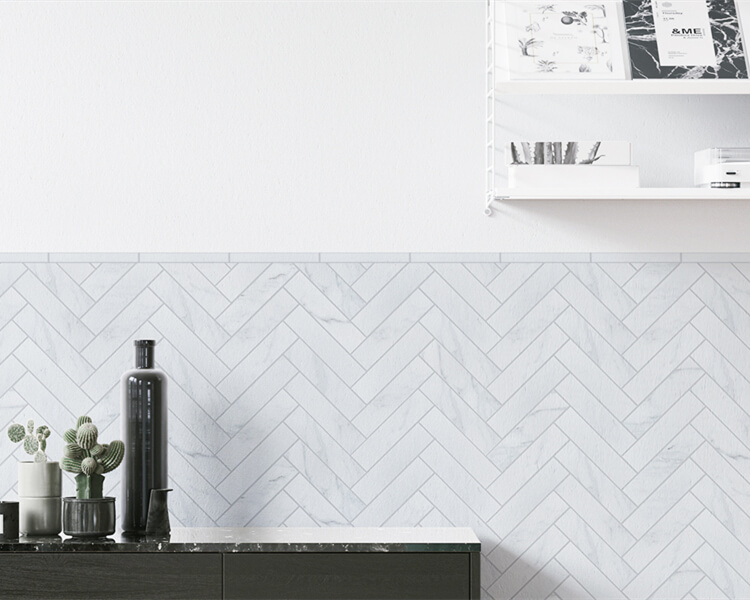 Possessing a spacious and well-equipped kitchen is the earnest dream of each housewife. A kitchen porcelain tile backsplash that looks like marble is a very important step to achieve the dream. Grey-white surface freely scattering fabric-like texture, the neat design always can create a peaceful and pleasant place where housewife and her family enjoy so much fun making homemade snacks and having meals. Also, white tone can add dimension and brighten the space visually even though it is a small kitchen.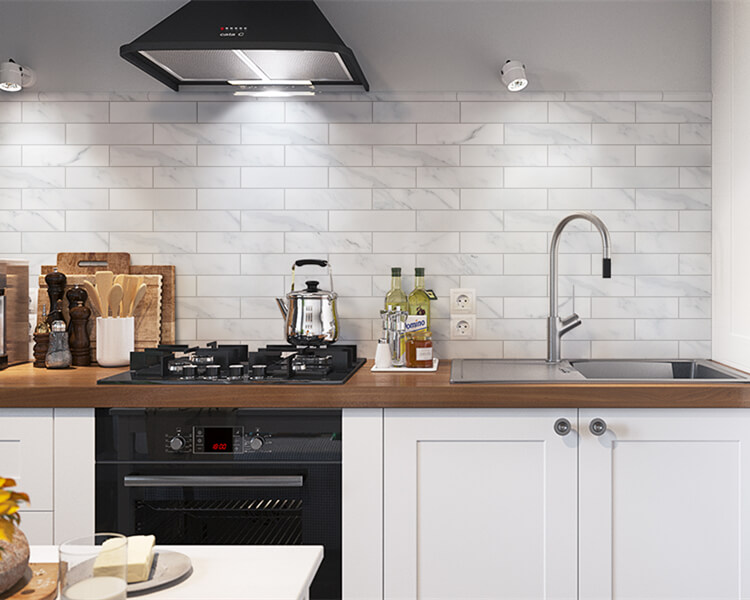 A nice bathroom built facing the city oasis as it makes greatest use of sunshine and green plants. Certainly, the marble look flooring plays a vital role as well, which has perfectly blended in the wooden furniture and the setting of the pot plants. MM-Mosaic Carrara style tiles are made of quality material and have low water absorption rate, which are highly suitable in wet spaces like bathroom and resting room.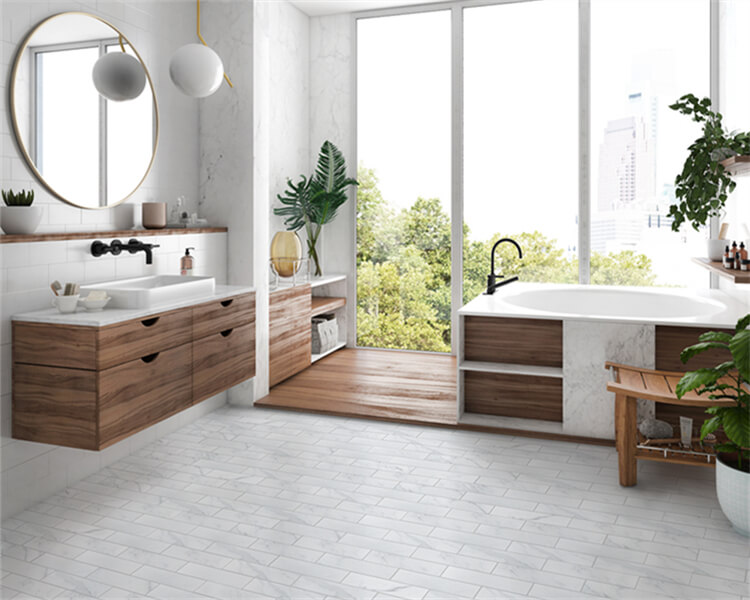 We would love to hear you talk about your residential or commercial projects by using Carrara porcelain tile design. Feel free to leave your story here.