If you feel bored at the limited options of flooring materials like marble, travertine and vinyl tiles, and want something special that can give magical aura to any spaces of your home, then mosaic tiles may come as your best alternative to remodel your flooring.
Usually, many home owners may choose large-size tiles made of common materials on their flooring. Although these tiles are very limited in design, their original patterns are so natural that can be perfectly blended in different styles of design. Actually, they have been abused in today's construction. You are sure to have found similar flooring designs everywhere, just as duplicates, tedious and boring. If you really want something diverse and artistic, mosaic tiles for floor may meet your requirements.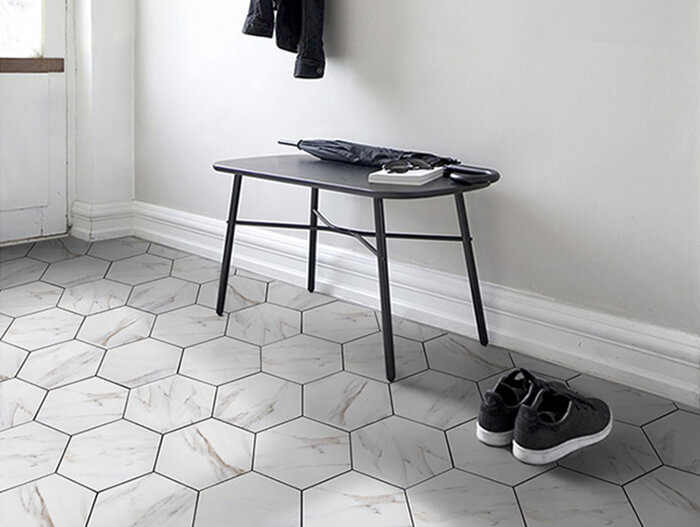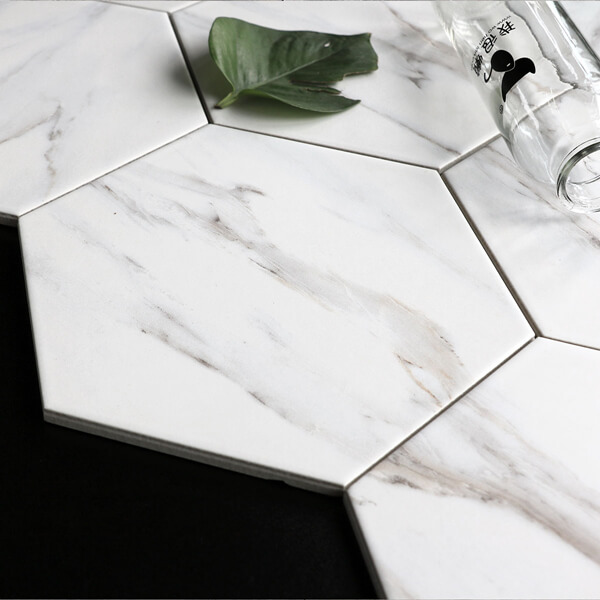 marble look porcelain hexagon tile PZM901FD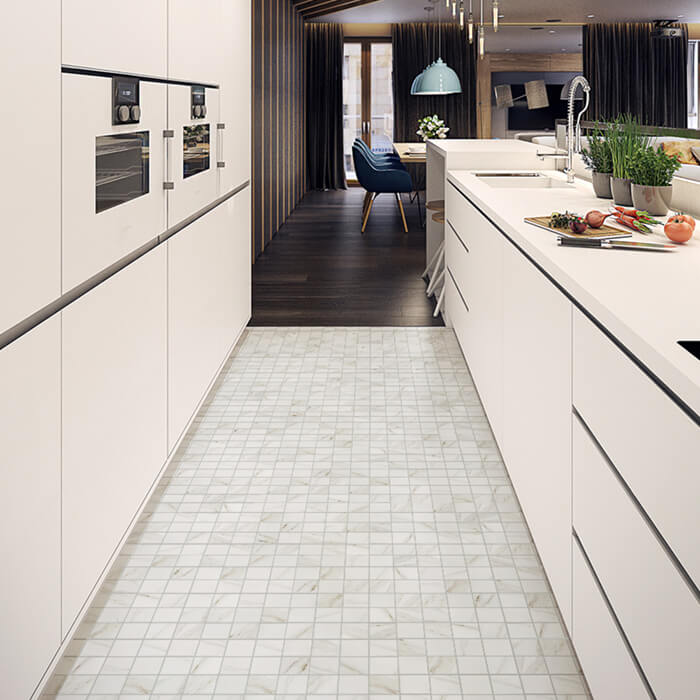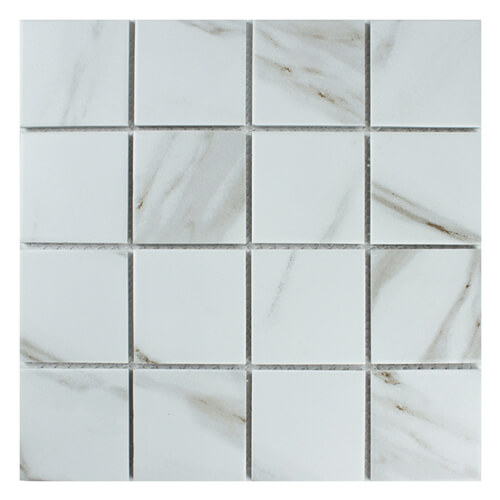 small square marble look mosaic tiles COM936Y
Mosaic tiles are widely used in commercial constructions like hotel, emporium and restaurant to achieve distinctive styles. Now, more and more people develop keen interest in home design and use decorative mosaic tile to embellish their private spaces. You may think it is applicable only for walls, yet the fact is far more than that. Mosaic flooring is an extraordinary decorative option that surely gains your favor. Visit a local cafeteria around the corner down the street, you may find one and will certainly get inspired by what you saw on the floor. Floor mosaic actually create an image out of the ordinary floor tiles. Mosaic chips of different materials, colors, and even different textures are combined to form an ideal pattern, exerting a striking visual effect.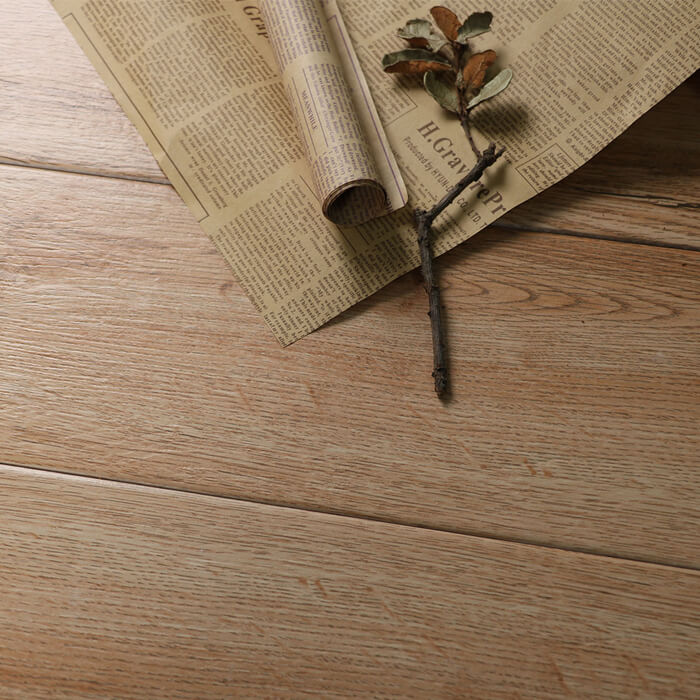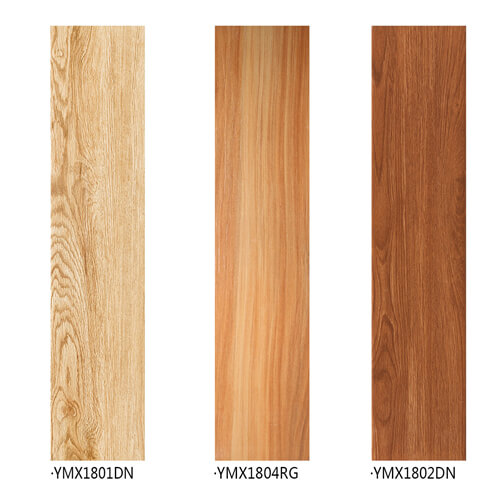 tile that looks like wood planks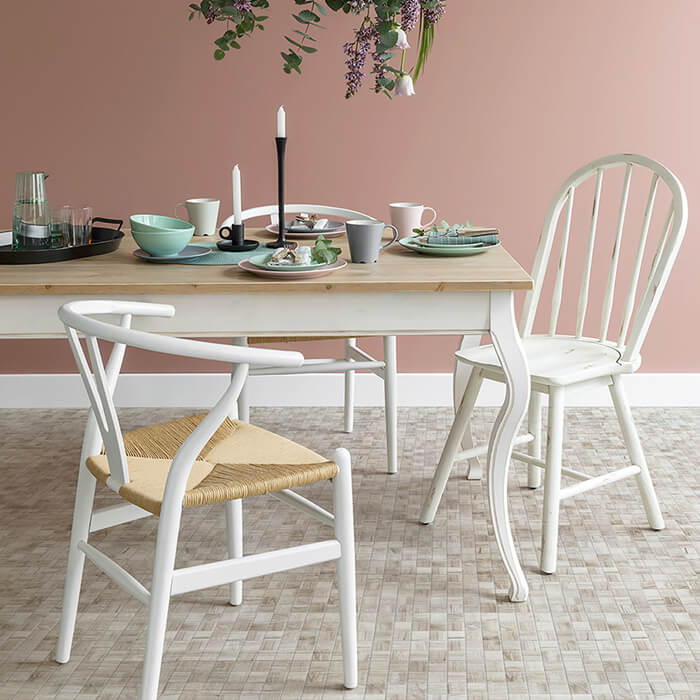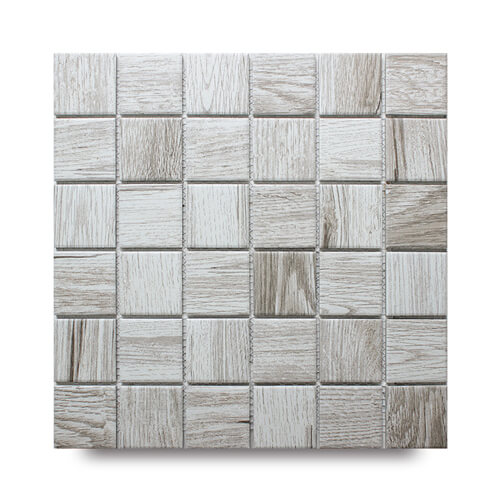 wood effect porcelain mosaic tiles CKO937B
Mosaic tiles in a great variety ensure you endless possibility of floor paving, and it will be much unique if you use an abstract pattern rather than an ordinary pure black or white. Today, many home owners love using large-size floor tiles with natural texture on the hall or other formal occasions like reception room, and delicate pattern for flooring of bathroom, gazebo and game room. You are entirely free to create remarkable feature on your floor and this is only possible by using mosaic tiles.
Mosaic tiles are usually small squares of tiles that are in different color, and by combining these small tiles you can create different image or structure that can give your flooring an appeal. Compared with other flooring material it would be easy to make different variance in designing your flooring. There are actually different pattern that you can create so you can be sure that you have original flooring design on your home. Considering mosaic tiles for your flooring will surely help you improve the overall look of your home. Creating a colorful theme on your home will give you a different ambiance and at the same time make your place lively and beautiful.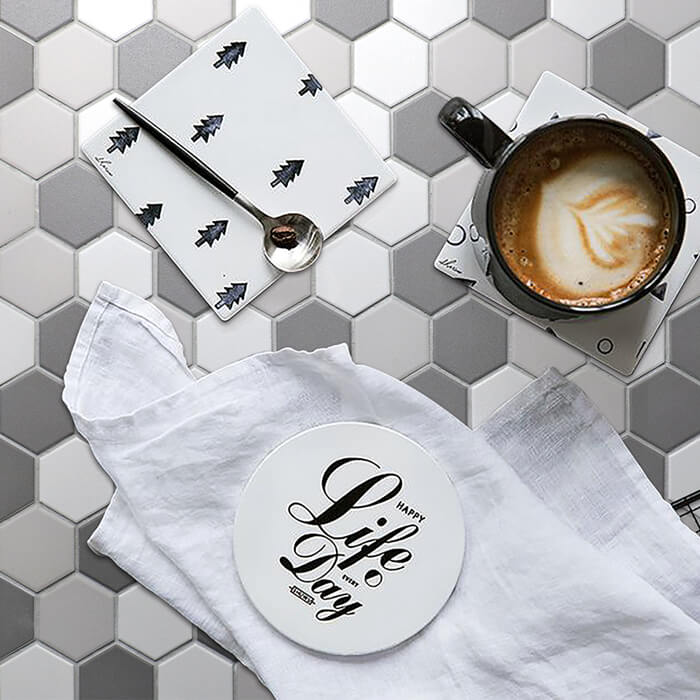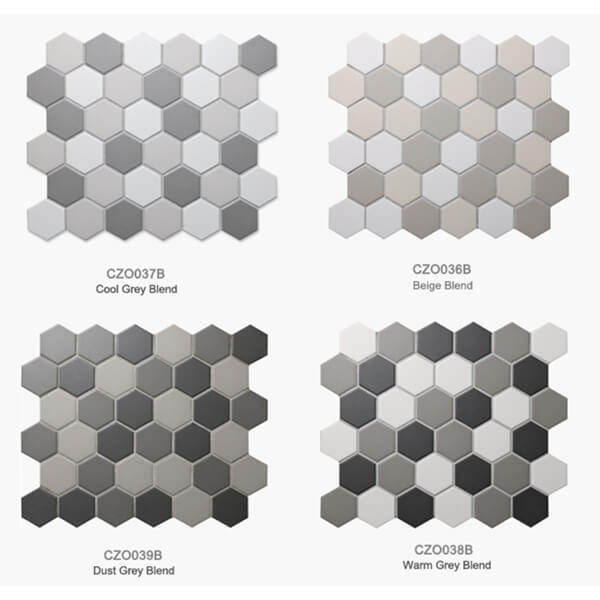 fullbody hexagon porcelain mosaic tile

MM-Mosaic is one of the known mosaic company in Guangdong, China, who has over 10 years of experience in offering you premium mosaic tile product with factory price, faster delivery and professional service. We are endeavoring to improve your living space by providing you a great variety of mosaic tile design ideas and home decoration solutions. Welcome to visit us at https://www.mm-mosaic.com/.