Are you tiring of the excessive technology applied to tile design? Machine replaces handwork in order to meet the increasing market demand, but that on the other hand makes people ignore the value of knowing what is perfectly imperfect, one kind of beauty that few of us notice. Each individual handcrafted tile has its own incomparable nature that you are ensured not to find in manufactured tiles. Every finished product is distinct work of art. Shape, color, surface are some common features to categorize varieties that belong to a kind of handmade tile. In this article we will take handcrafted subway tile for example. Come and find your one and the only one now!

Unlike tile flooring that have to come with great qualities such as wear and pressure resistance, wall covering does not have to face this challenge. Handcrafted subway tile is the same. It has a more personal design. That is one of the reasons why it wins the hearts of many people who esteem handcraft highly. Subway tile splashback attached below has natural handmade tile edge and color, which look splendid integrating with irregular white grout together.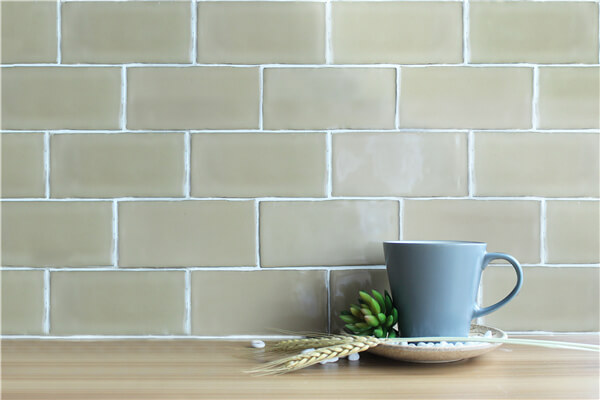 handmade subway tile splashback CZO914Y
Handcrafted ceramic tiles will meet all your needs when you use them customize your home. They exert many unexpected possibilities, all having gorgeous performance on the wall covering that can only come from them. You will get the style that you have been longing for easily that cannot be achieved in any other way but through handmade modern subway tile like the attached picture shows, highlighted and unique.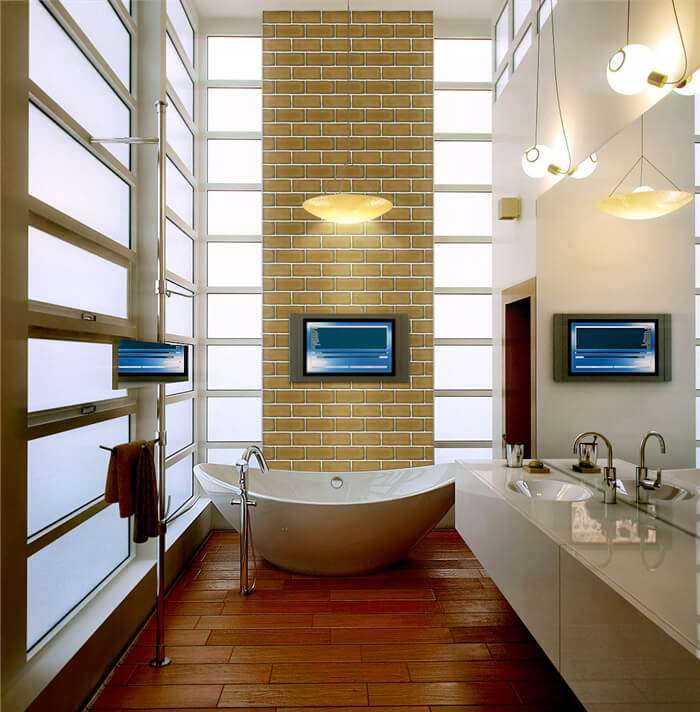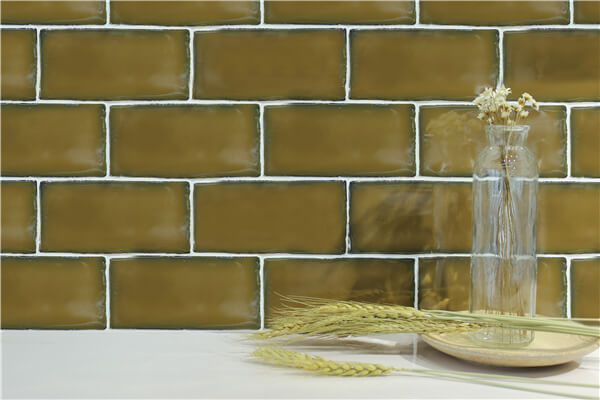 Handmade subway tile offers a comprehensive range of colors because of its personalized nature. Each piece has a unique color and the way the pigment falling on the tile won't be identical. Glazed ceramic subway tile provides this opportunity to decorate your home unparalleled and it is one of the cost efficient method to add rusticity and unsophistication as well. Below shows a gray color subway tile kitchen backsplash, which reflects a strong balance among other design elements. Housekeeper who designs this kitchen must be a minimalist. The least is the best. Handcrafted subway tile is great to help you create simple living area.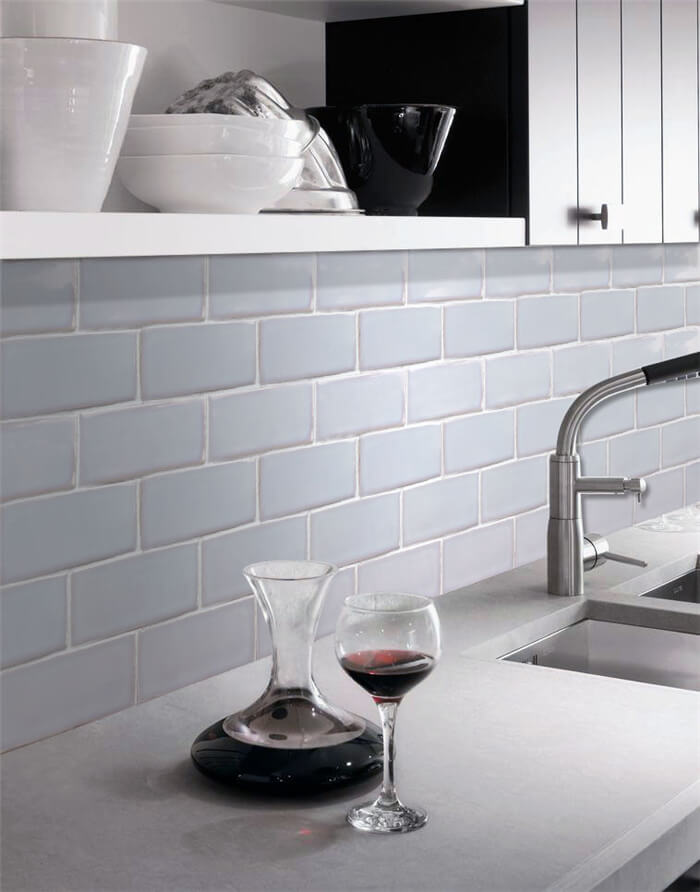 Its long-lasting nature endows it with a more expensive pricing than the other ordinary interior tiles. Also, you can pick up from all kinds of thickness options that will ensure you a desired design. Craftsmen often use organic or chemical pigments to achieve different unique shades of color. This is a process that injects artistic inspiration and brings out brilliant uncertainty. Light blue handmade subway tile attached below works as a great panel that separates room into two parts. As the blue tone looks the similar light as white, the subway tile backsplash is matching to the white wall and floor, which make the dinning place clean and neat.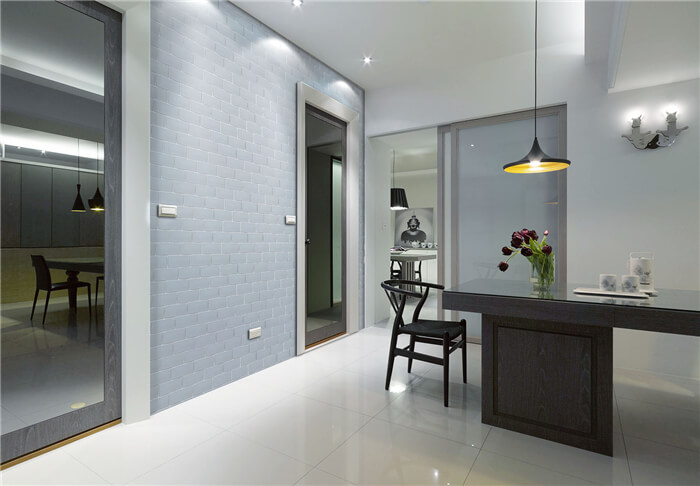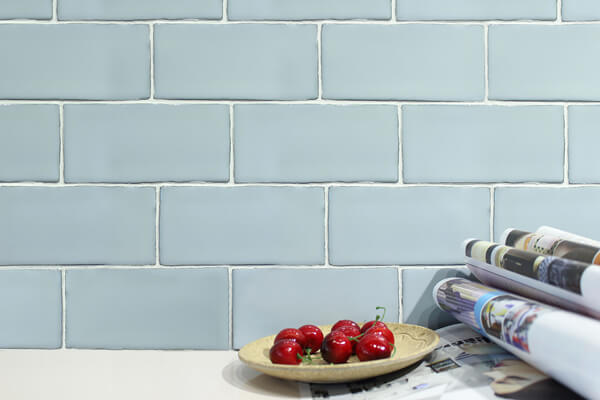 Handcrafted subway tiles are in vague because they resist frost and temperature variations. They are therefore perfect for wet room decoration such as kitchen and bathroom. What's more, they are never processed under fire. The glaze and the pigment solely dry up depending on solar heat. To prevent stains and decay, manufacturer usually add them with a coating of wax. Because of this, the tiles look glittering especially exposed in the light, as the attached tile backsplash installed behind the coach shows.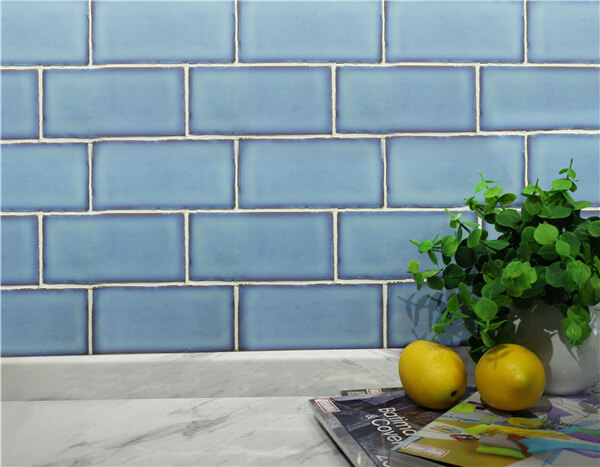 light blue subway tile CZO612Y
There are many other color varieties and they all go for a specific style. Some are plain, and some are fanatical. It is skillful to have any one of a kind integrated into your existing dwelling, but don't worry, MM-Mosaic have other four examples for your reference. You can see they can be act as a separated wall, a kitchen backsplash, a TV background and bedroom headboard. If you want to create a fresh atmosphere, the green and the off white are fine; if you wish to add contemporary element, then go for the black.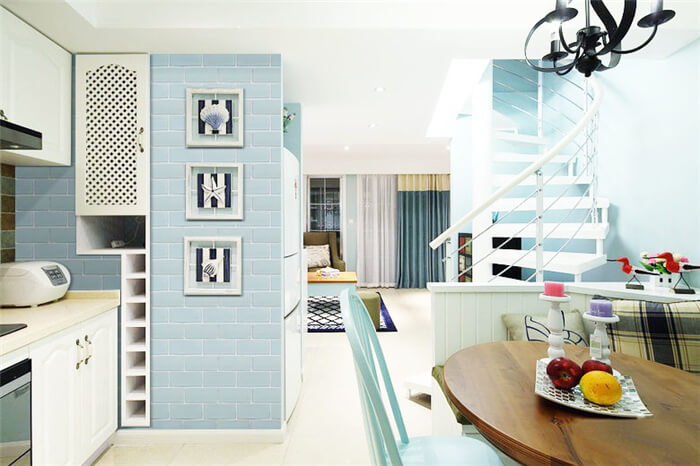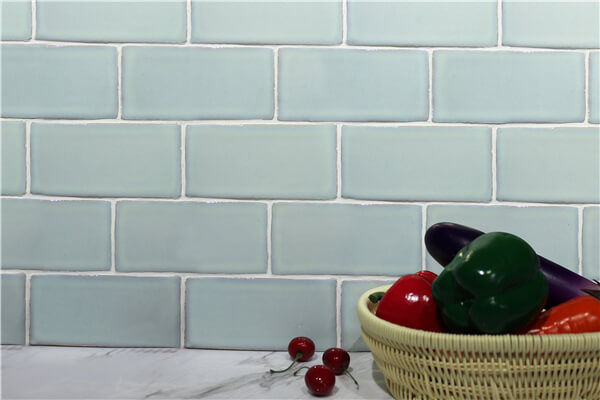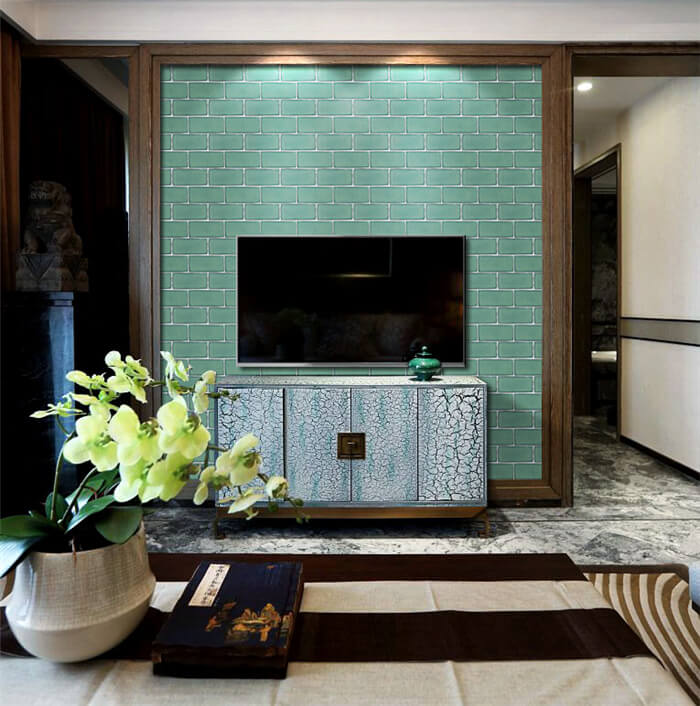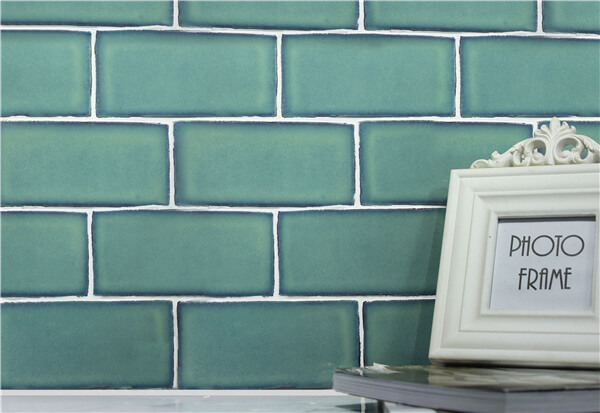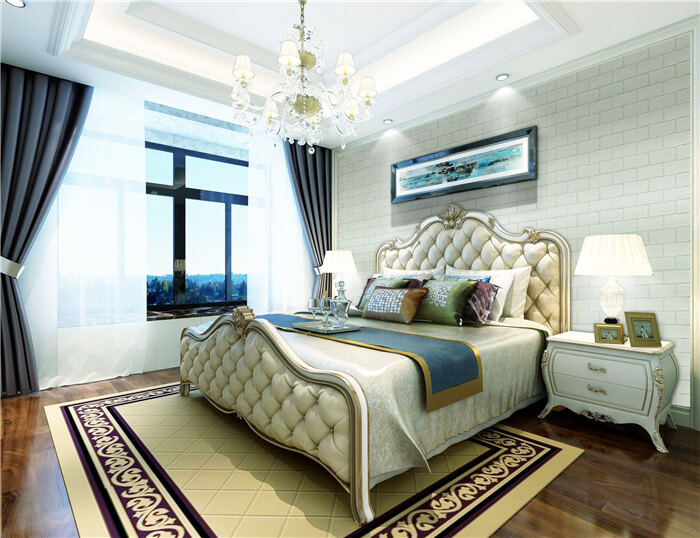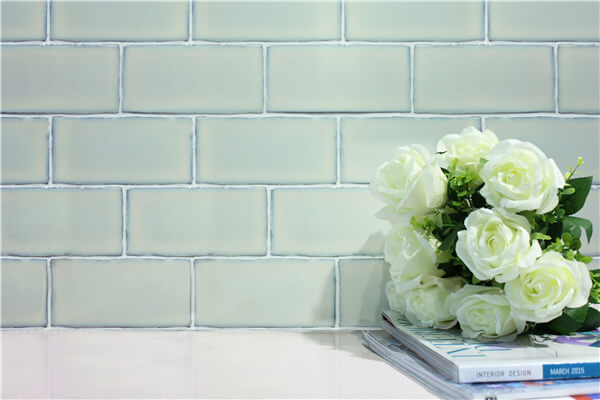 Depending on your taste, our experienced staff can help you find exactly what you are looking for to match your individual style. Welcome to visit our website and leave a message for a free quote and decoration advice. MM-Mosaic is the tile company who has been dealing in tile supply for over 10 years. Here we have a great variety of tiles made of ceramic, porcelain, glass and stone. We are so honored to bring beauty to your life by our characteristic mosaic tile products.