If you want to give your interiors a classic and stylish look, then ceramic subway tile may be by far one of the simplest and cost effective ways to meet this need. It has attracted universal praise of a versatile design from interior designers. Living room, kitchen, dinning room, bathroom, it can be seen almost everywhere. In fact, there are many more ingenious ways to blend it in your house. Let get started and dig more inspirations with MM-Mosaic in this article.

3x6 Ceramic Subway Tile
White is the most common color of subway tile. Many home owners like to use it as kitchen backsplash tile, since it really helps to create a bright and spacious cooking area. Glazed surface is a plus if you choose the ceramic. It is good for protecting edible oil and other stains from penetrating into the tile and get dyed.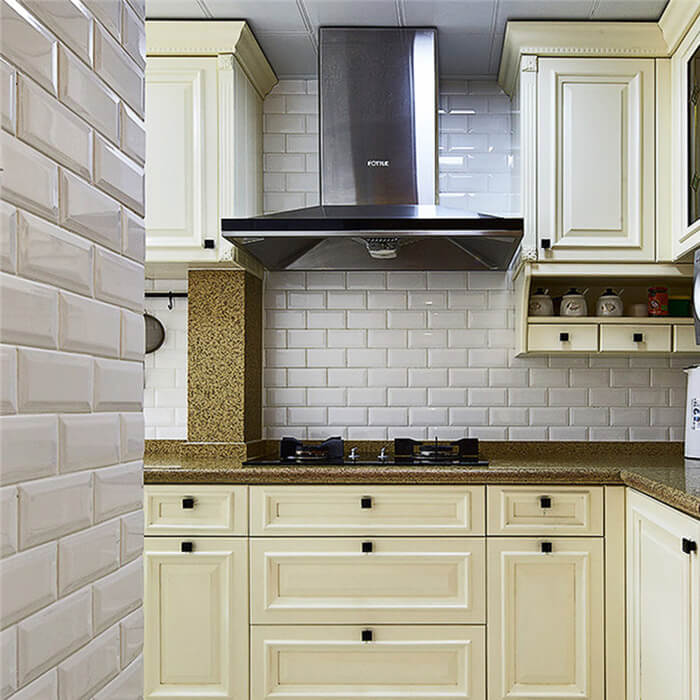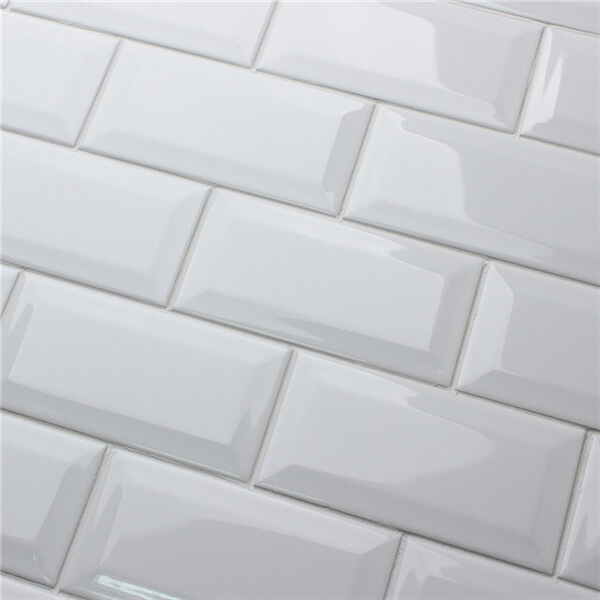 3 by 6 white subway tile CZG201MDQ
In fact, subway tile has unlimited possibilities on color. Look at the three innovative color designs attached below you will know, it is conservative to think vivid colors are wholly unsuited to interiors. Actually, color scheme depends heavily on design style. An exotic house undoubtedly uses more bright colors to express owner's hospitality and enthusiasm, and this is also the reason why our customer chose this orange backsplash tile for her dinning room screen wall design.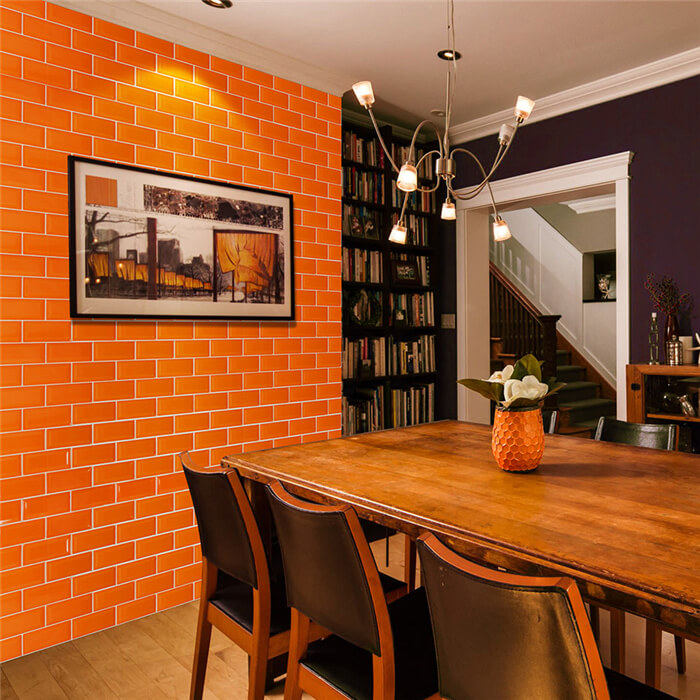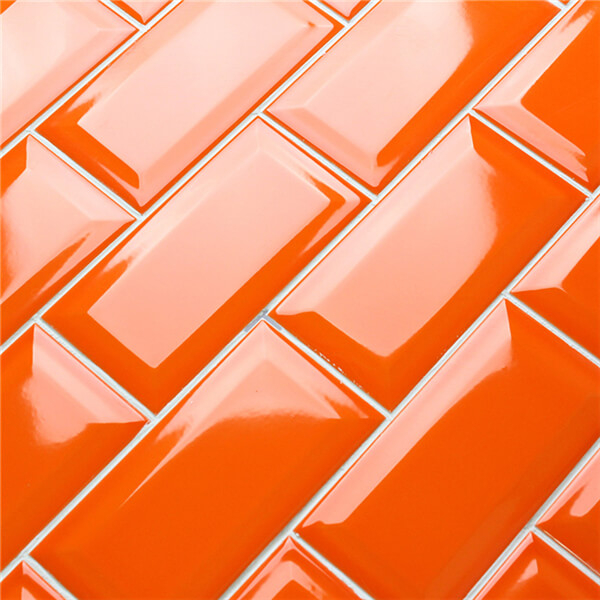 Also, there is red, a passionate color. Reflective glazed surface strengthens the brightness of the tile. A place with red tile decorated can give people a sense of impetus. The attached small beveled subway tile is competent to add chic vibe to the space where you want it to be interesting and vitalized.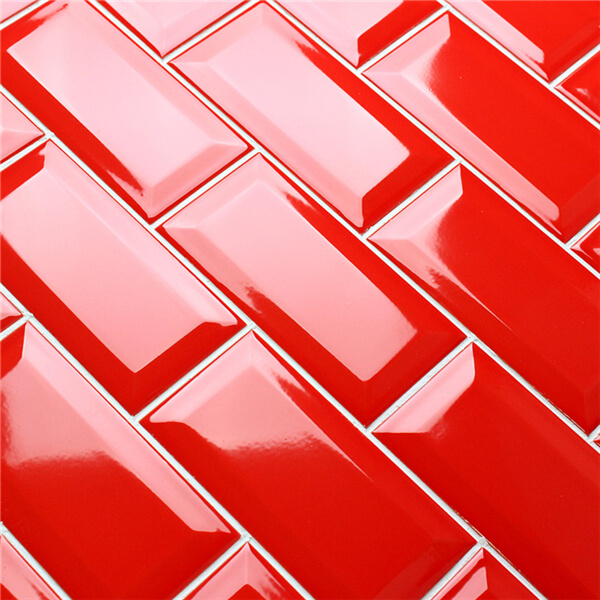 red ceramic subway tile CZG401MDQ
Purple belongs to cool tone. It somewhat exerts a mysterious aura and endows the place with a touch of solemnity. Because of this, we should use it with caution. If you want a simple and modern interiors, then the attached purple colored ceramic subway tile won't be your top choice, neither is rustic and retro room. This bright color is recommended for the decorating of commercial property like restaurant, fashion shop and jewelry store, since it has an attracting appearance, which is beneficial to leave a good impression on the passing potential customers.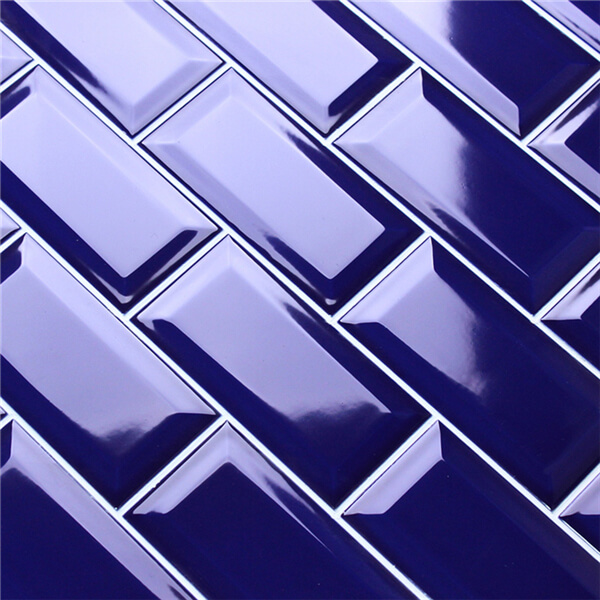 4x8 Ceramic Subway Tile
The original size of subway tile is 3 by 6 inch when it first came out. As demand grows, there appear many more sizes and 4x4, 4x8 and 4x10 are the three most common today. This matte white subway tile is a 4x8, which looks mellow and cozy installed as a kitchen backsplash in the dim yellow light.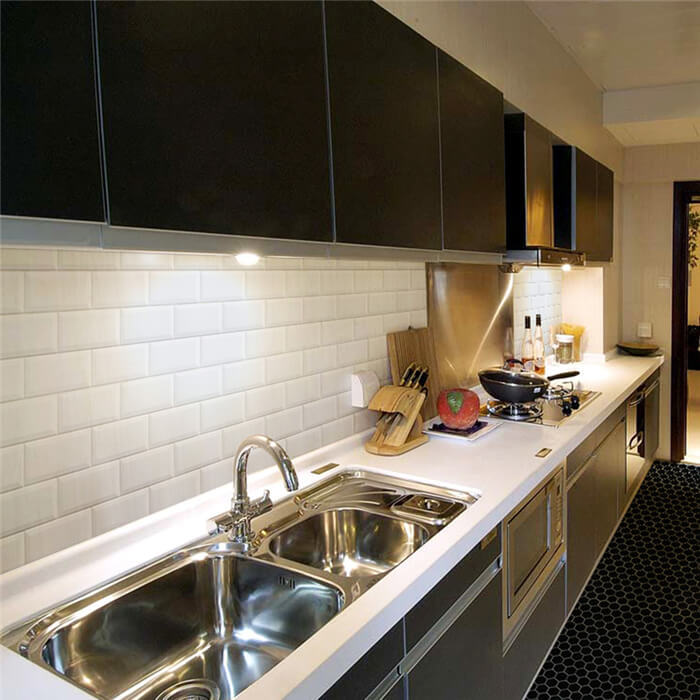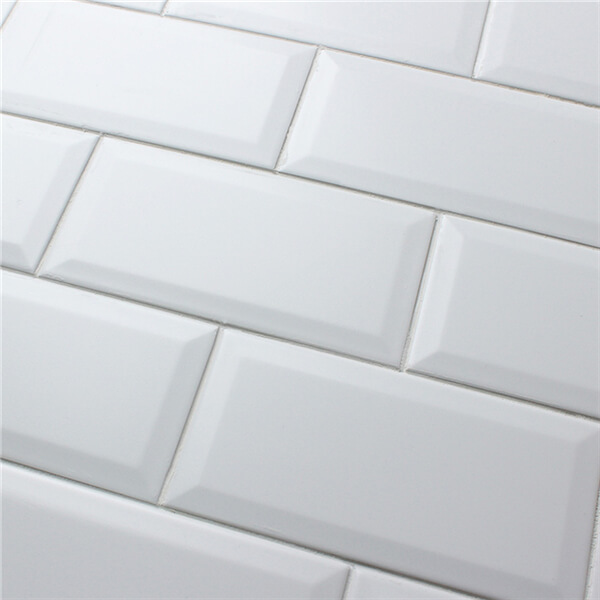 white backsplash kitchen tile CZM202MDQ
Black is another classic color but it is not often seen in kitchen maybe because people think it is too dark and cooking area should be a canty area. Instead, people would prefer using it in bathroom. Accompanied with white, the bathroom is filled with modern elements, which combine perfectly and produce a decent visual effect.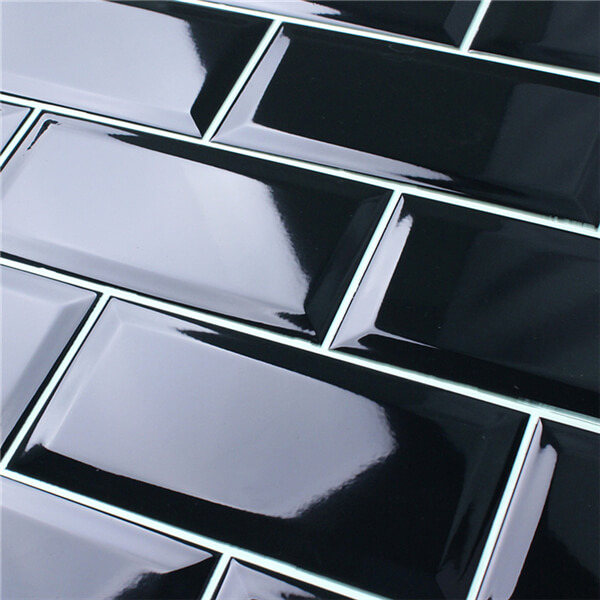 black ceramic subway tile CZG102MDQ
Wavy Edge Subway Tile
The particular blue-green color and natural wavy edge is the essence of this tile. White grout is filled in the variegated gaps and create a casual look that is very matching to a freestyle interiors. As the second picture shows, one of our customers takes it as a cupboard backsplash, which blends perfectly in a corner of the kitchen.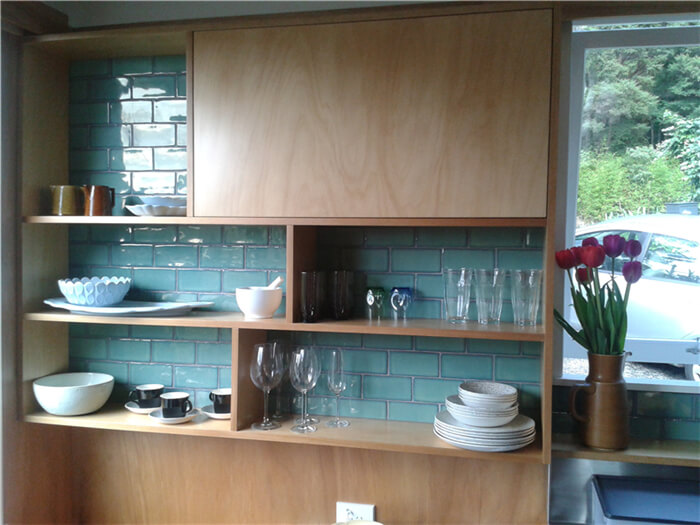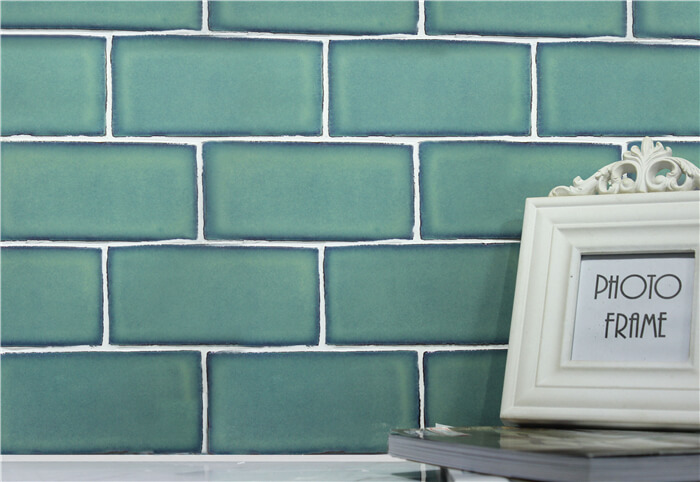 turquoise ceramic subway tile CZO716Y
White tone makes the wavy edge unobvious after grouting but you still can see the uneven texture. It is the variant of rectangular tile. Curving the edges is an ingenious way to endow the tile with elegance. Added with the white surface, this tile is really the angel of the subway tile family.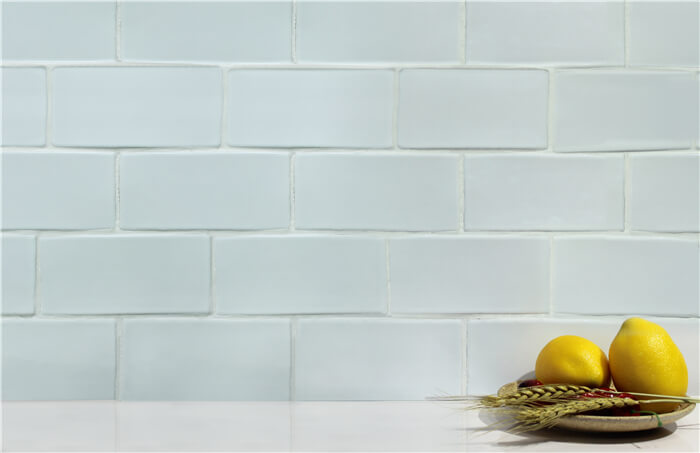 wavy white subway tile CZG238Y
Off white has a bigger proportion of warmness and gentleness than the raw white. That is to say, you will get two visual results when using them on wall, though it is just a subtle distinction. Consider what occasion you are going to use them in, a cozy bedroom or a bright bathroom. Then you will know the importance of color acting on the ambience.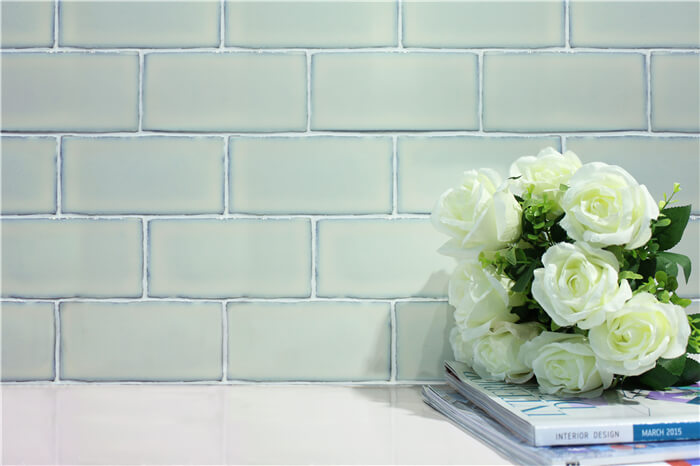 cream colored ceramic subway tile CZO913Y
This tile looks fresh and brisk. Although it is a cool tone, white grout between tile and tile and the darker tile edge enkindle its anima. This wavy subway tile is not limited to kitchen backsplash, but anywhere you want to make renovation. Just find and create.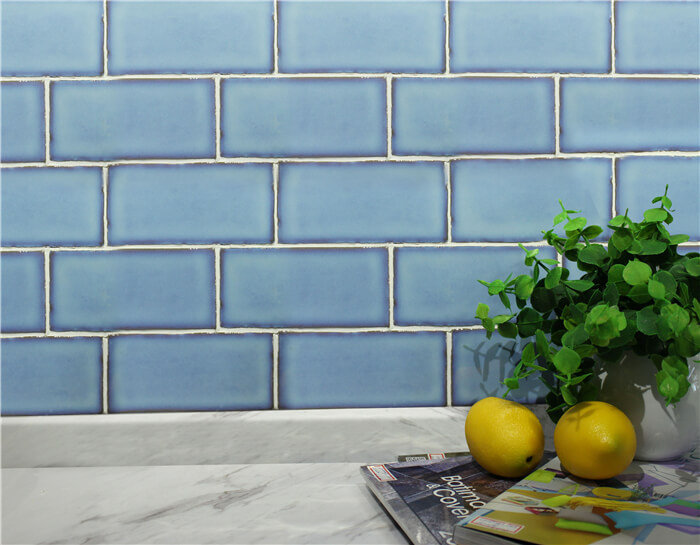 light blue ceramic subway tile CZO612Y
Another special shade of color grey. When people think of grey, there usually appears an image of rigidity and inanition. However, this grey tile is not dull and sterile. The matt surface makes it mild and not dazzling, which is very fit to create a simple yet decorative screen wall that separates the interior spaces.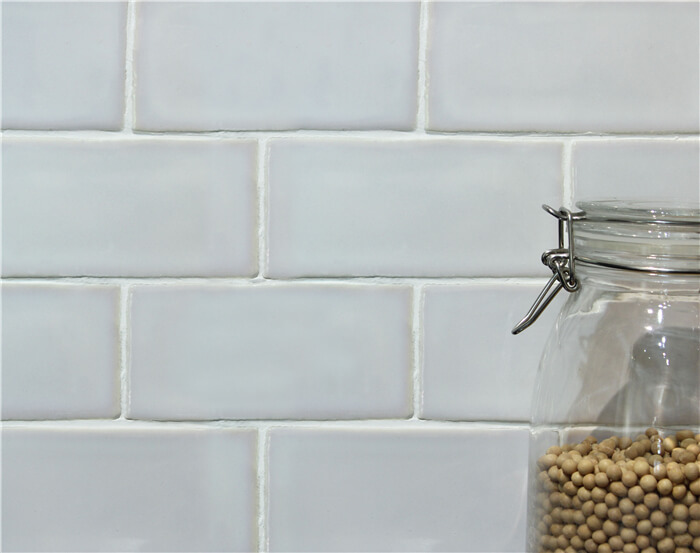 white grey subway tile CZO315Y
Similar to the color of wheat, this subway tile is filled with the flavor of harvest. It is the color of maturity and very great for creating a warm-touch room. When autumn comes, inside house will have the same aura with the outside that is bespreading with golden falling leaves, if installed with this tile on walls.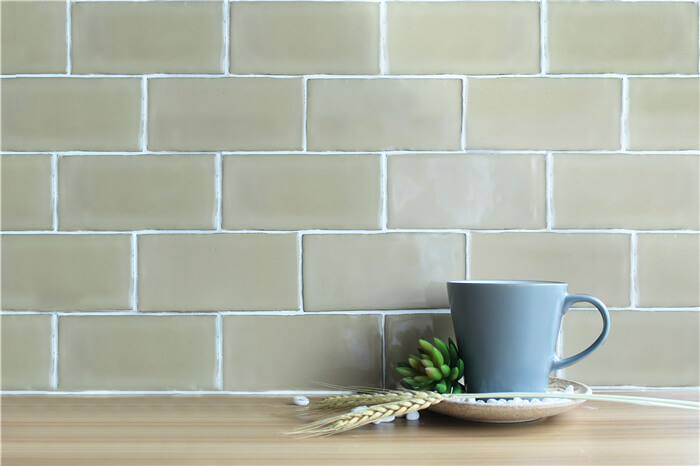 tan subway tile backsplash CZO914Y
This tile is like taffy that has overflowing sweetness. The glazed surface and the tan color make the tile like paste or gel but not solid, which is one of its outstanding features. The color is rare that you might have to use this tile carefully and avoid tiling them at a large scale.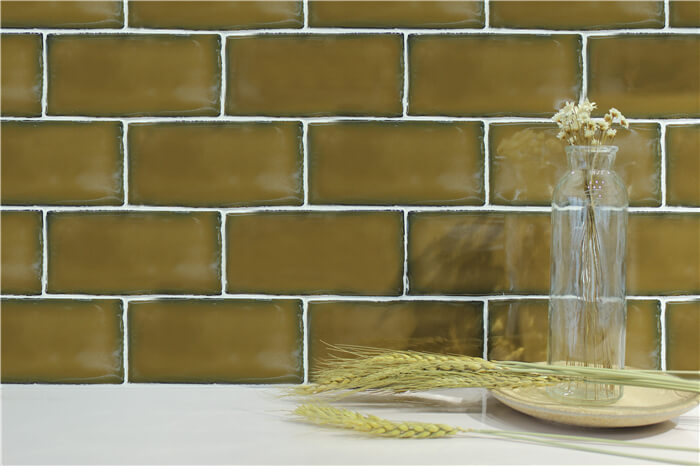 brown subway tile backsplash CZO915Y
Elongated Subway Tile

This is a lengthening version of subway tile. Longer size is helpful to stretch the space visually so many home owner would like to choose it for a small room decorating. Kitchen design attached below is an example. The cooking area is not spacious but the long subway tile works so well to increase the size of the kitchen.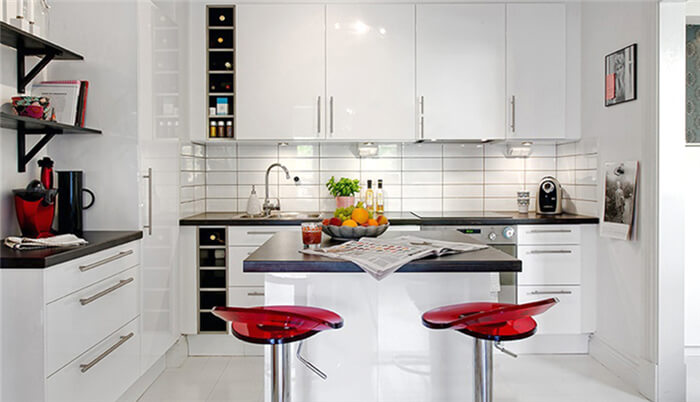 long white subway tile WZG201JH
A matte version of long subway tile. As you can see on the attached bathroom design, cabinets, tiles and wall are white. They are highly integrated and create a modern style. A bright bathroom largely attributes to those long and white subway tiles.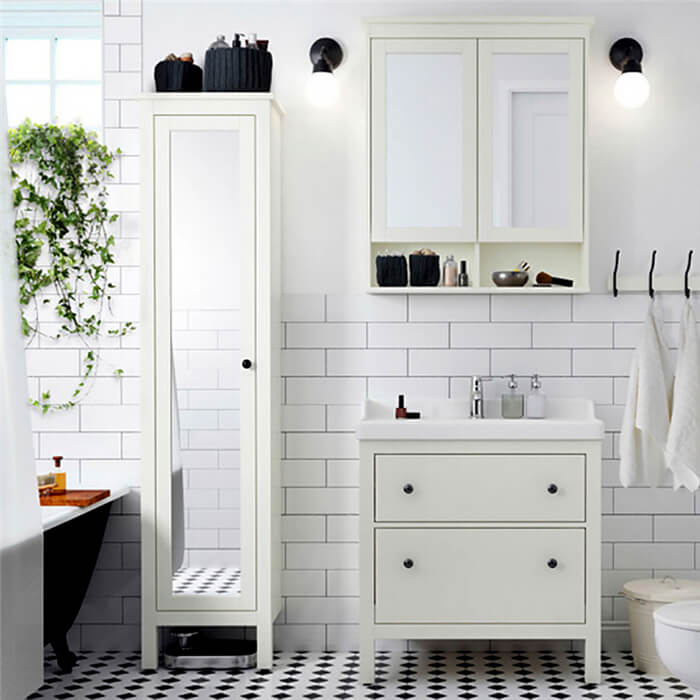 long subway tile bathroom WZM201JH
Creative Subway Tile
This is a upgraded version of subway tile. We add 3d element to the design and make the tile look tridimensional and touchable on the surface. There are three dimensional horizontal strips. This pattern and texture are friendly to slippery places like bathroom and kitchen where water is easily stained on the floor. It no matter could be a decorative wall tile but also a anti slip floor tile.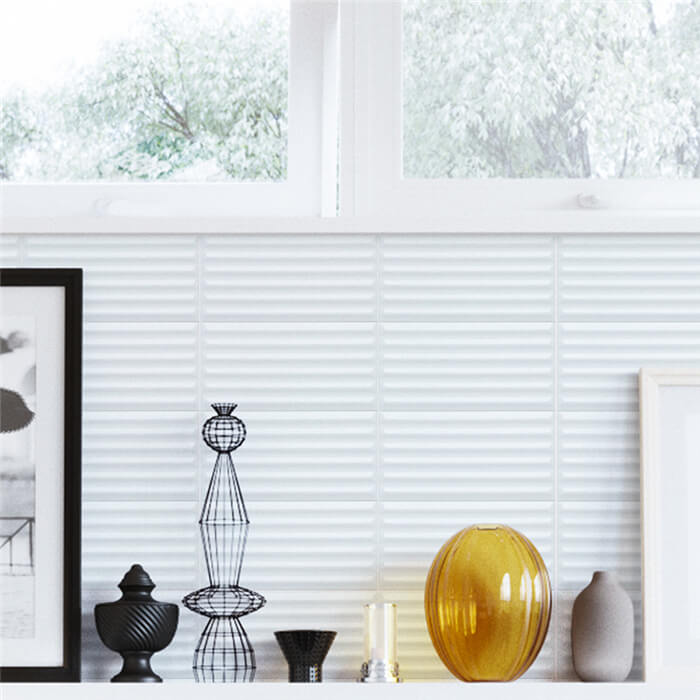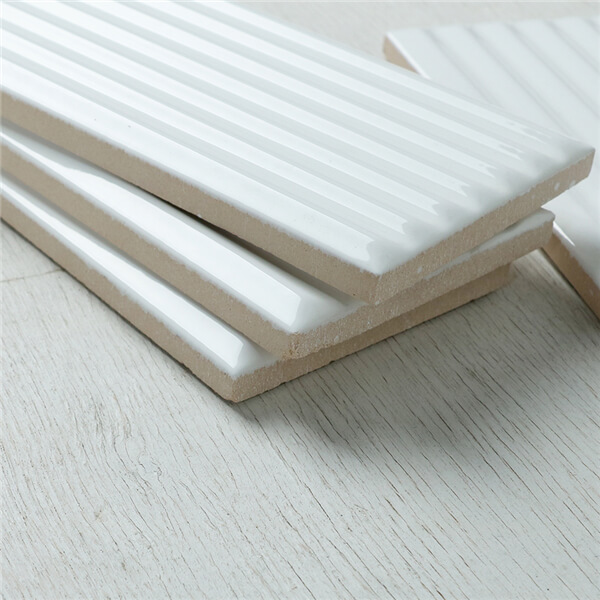 white subway wall tile CZG206JM
This tile is inspired by the art form of ripple. Three dimensional design makes it vivid, and you will find when many put together, it is just like ripples dancing on the water. It is a type that is very great for kitchen backsplash and bathroom tile board behind the basin.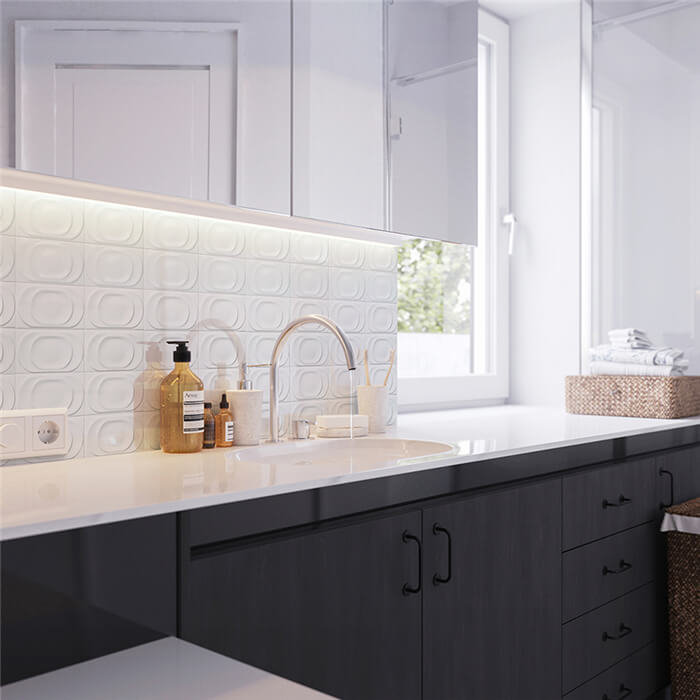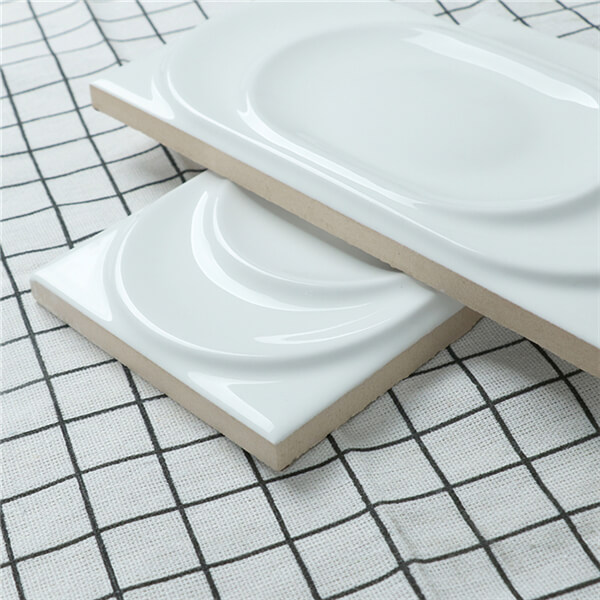 white subway tile bathroom walls CZG205JM
MM-Mosaic is a mosaic tile company who keep providing the most innovative tile products to our customers. Welcome to visit our official website http://www.mm-mosaic.com and get more info from these tile collection: ceramic/porcelain mosaic tiles, glass mosaic tiles, wall and floor tiles and mosaic tile arts. We will be so thrilling to hear your voice discussing creative tile designs with us.