Porcelain tile that looks like wood wins high popularity in home decoration and commercial spaces, wood look tile is made of ceramic or porcelains that designed to have the look of traditional real wood, also, it is durable, wear-resistant, anti-tear and low water absorption rate, suitable for wall and heavy foot traffic areas. Beautiful and functional, that is the reason why this product is common to use in many spaces.
For more reasons to choose a wood look tile, click to read this article: Wood Look Tile - Present The Essence Of Hardwood >>
Large size wood look tile have wide choices to buy, while for some people, they prefer a delicate look for wall or splashback design, then wood look mosaic porcelain tile in smaller size is a good decision. Today we are introducing our new collection wook look mosaic tile for you, read on to get more details and see how it beautify your home.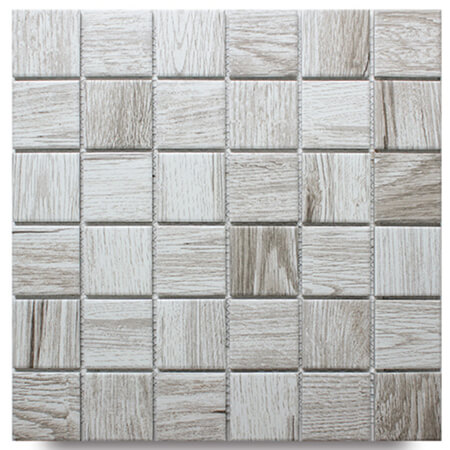 Featured product: 2" wood like porcelain mosaic tile CKO937B
48x48mm square size is a popular and classic design in mosaic tile, featuring 306x306mm sheet size, 3mm gap and 6mm thickness. The real wood texture is achieved by high quality digital ink-jet technique, with exquisite workmanship and strict inspection to make sure the wood grain is natural and will not fade. Texture on each mosaic chip is delicate, the surface is matte finish, can be used on both wall and floors. Made from premium porcelains, this item gives strong durability, wear-resistance, eco-friendly features and long service life. Mesh back design on each tile sheet allows you have a simple installation.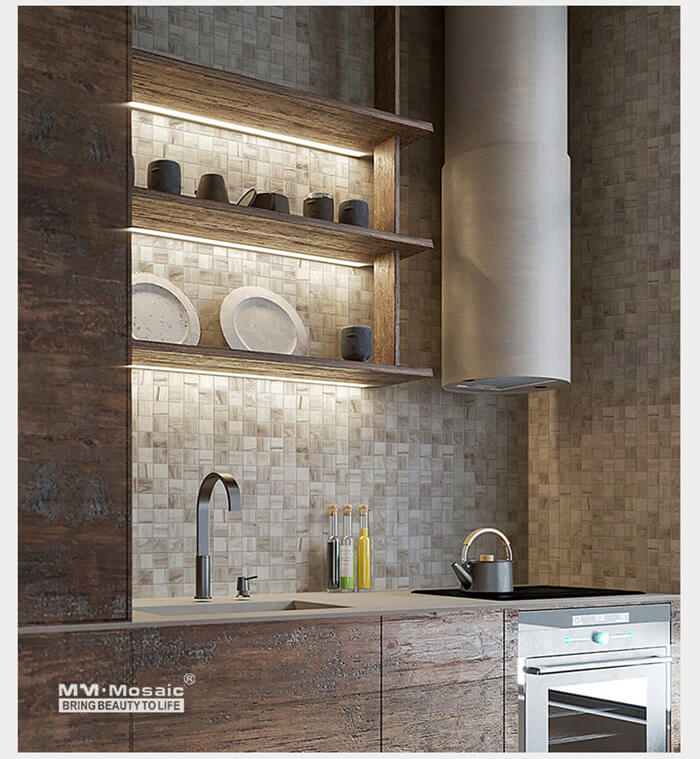 This wood effect mosaic tile works versatile in wall cladding and flooring. It is a staple of kitchen backsplash or wall covering. The combo of wook grain mosaic tile with wood cabinets create a natural style to your kitchen.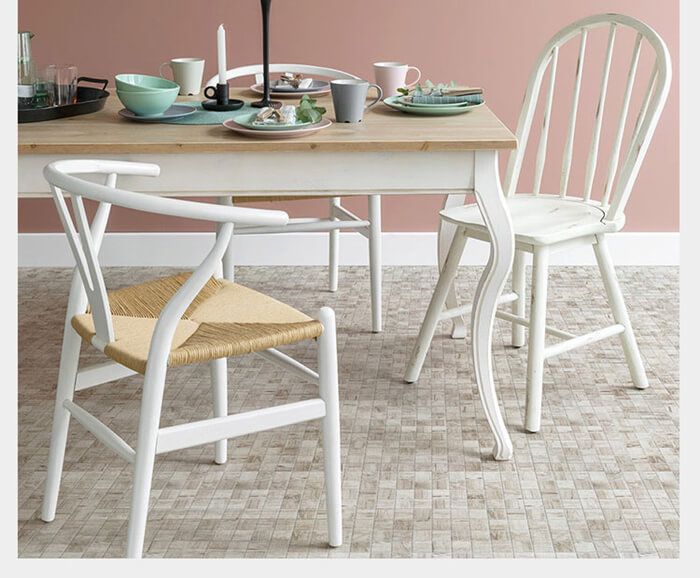 Mosaic tile is one kind of unique floor tile, if you are tired of large size tile, then try to consider mosaic tiles. Remember that not all types of mosaic tiles can be used as floor tiles, choose a non-skid and wear-resistant one that will fit your floor nice. This wood like mosaic tile in matte surface is workable in traffic floor decor, with many gaps to make your floor less slippery, adding characters to your flooring and make it stand out.

Want More Details?

If you got inspiration from this product and want to have it for your next project, do not hesitate to contact us for best price. Sample can be sent to you for quality check. If you are entering market for whosale porcelain wood tile, MM-Mosaic as a professional mosaic and tiles manufacturer from China is looking forward to building a long-time business relationship with you.