Speaking of the word PENNY ROUND, what comes up to your mind? That little tiny coin-like image may appear vividly. People seem never stop the obsession on circular design, pearl-bunched necklace, round-shape brooch and stud-like ear ring. Dot is distinctive with its fluent outline, embellishing hard and sharp face and make it softer. It is not only suitable for jewelry design but interior decoration. As for a remarkable home design, it must be tastefully furnished and elaborately decorated with bold color collocation and different shapes combined. It is not feasible with all square or rectangular things right? Harmony design needs all elements balanced and add up to exceed the expectation. And round design is absolutely playing an important role.

MM-Mosaic penny tile in gradient grey is made of quality material. Each chip is coated with high-gloss glaze that looks reflective and shiny in the light. The pearl-like look brings an illusive effect that makes the room spacious. It is absolutely an affordable luxury.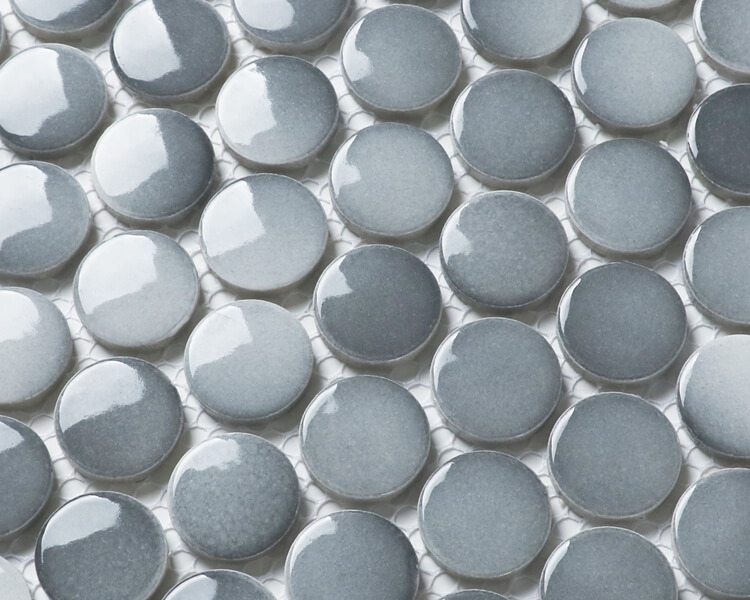 Entrance gives you the first impression when you step into the house so it is without doubt the top priority. Many property owners love displaying artistic collections or anything about their family members like photos, trophy, souvenir, etc in the entrance down to the hallway. A stylish penny backsplash can perfectly blend in these exhibits and add embellishment.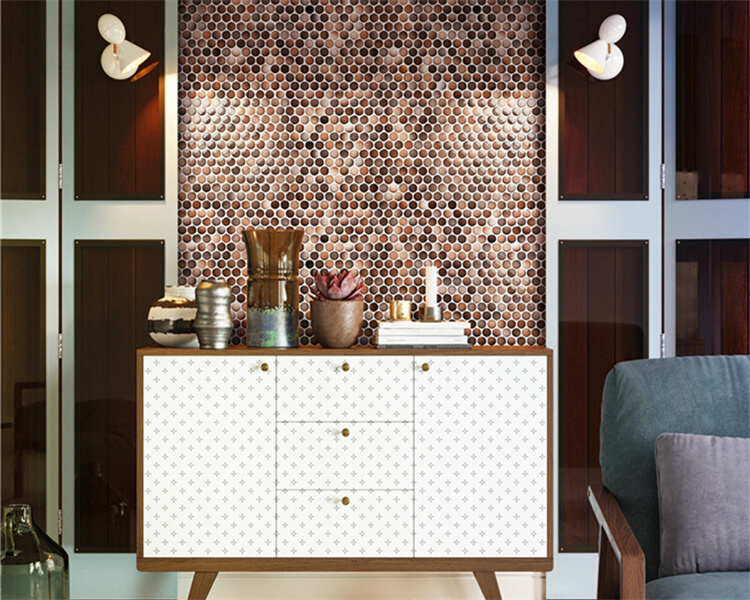 Bathroom is regarded as a relaxing and refreshing oasis after a daylong work, so it is supposed to be designed in warm and dusky tone. Bright and dazzling decoration is kind of improper. The unadorned color of the gradient sandy penny round glazed ceramic backsplash makes you immersed in the neat and tranquil space.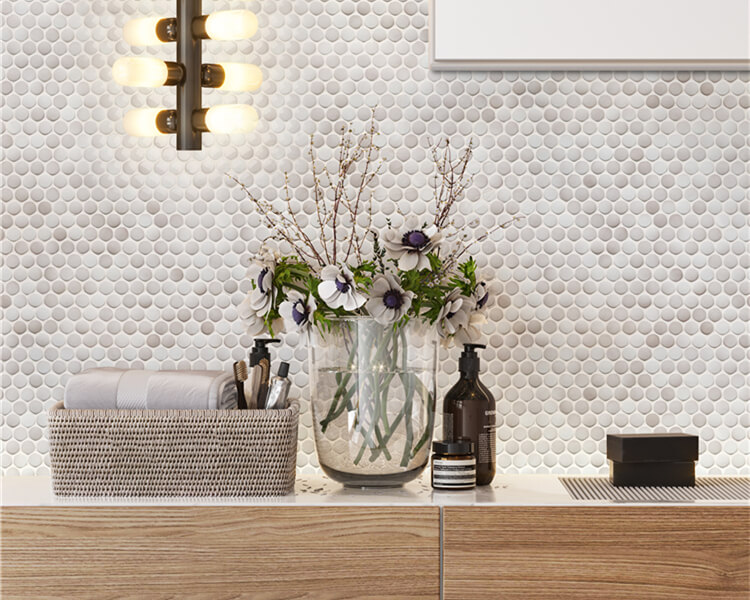 Drawing room decorated with mosaic tile amazes your visual feeling. It is the place where you enjoy pleasant time with your family, have afternoon tea with your friends and warmly receive your business partners to develop relationship. A delicate mosaic background can be set behind your television, sofa or any plastering that you may think there is too much blank space. Let's find your favorite color of round chip mosaic tile to create a unique living area.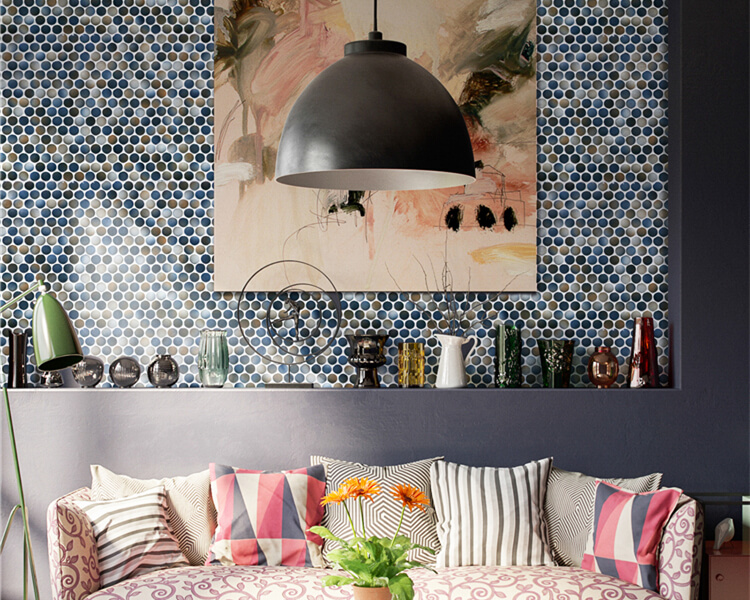 You are so welcomed to remodel the existing living area with our new penny round mosaic tiles to achieve the style that you are longing for. Free quote here.