Postmodern style is a prevalent look that is focused on rough and rustic design elements. Using dense-gray to decorate shops and studios have been gaining increasing popularity and can extend to be used in many more living areas. MM-Mosaic is so excited to show you some innovative designs that can boost your new business or reinvigorate your sluggish restaurant.

Behind the Designs
Our design team, based on the needs of a special customer, created several industry-style floorings that wouldn't look dull and stiff for his commercial properties. To make these floorings vital and distinctive, we created a free-matching paving using our Postmodern Porcelain Tiles in different shades and sizes. With similar textures and shades, they work out a stunning result when used in the same surface. We also cut the tile into custom sizes for more matching possibilities and make design suitable to as many as settings. The tiles easily fit together like tangram and by making unremitting attempts, you will find a final solution that makes you feel completely satisfied.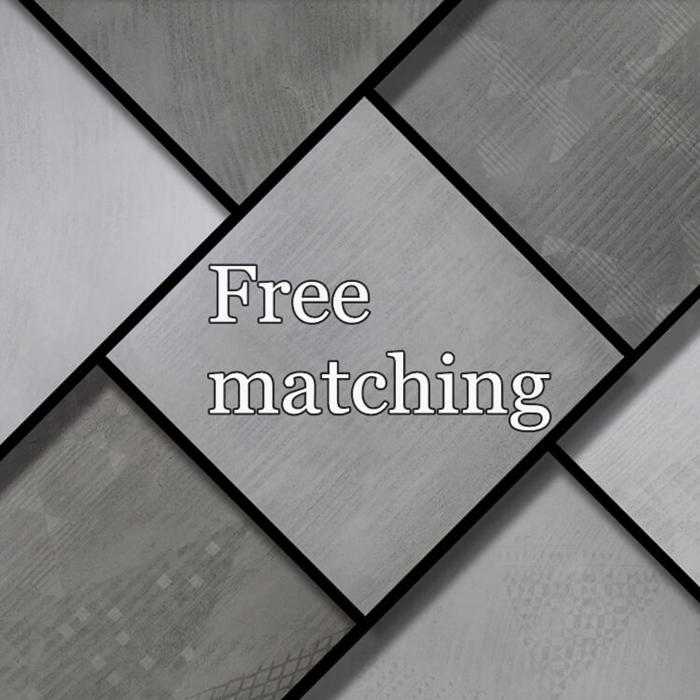 Restaurant Open Kitchen
This open kitchen uses factory style to the fullest. Ceiling and flooring make emphasis on the design theme – plain, rustic and natural. In the ambient light, the matte finish rough surface weakens rigid impression of the gray tone and sharp corner of the tiles. Hazy light and dark shades dance on the cement look porcelain tile in a casual way. It is a fascination of handmade craft. You never know what comes out in the end but always the best result however.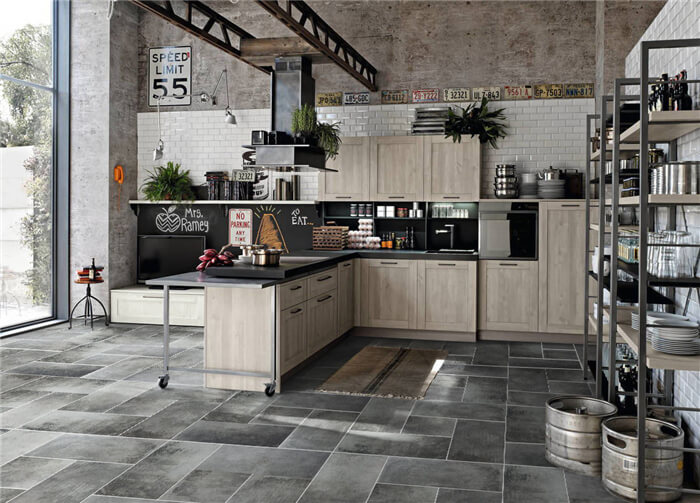 Fashion Shop Entrance
If you are running a fashion brand and want to design your storefront in uninhibited style that meets the taste of young consumers, concrete look porcelain tile could be ranked top in your decoration list. It is appealing to passing potential buyers if you furnish a shop with the plainest design that can magnifies the commodity to the uppermost. Related to management style and appearance of the first impression, decor is one of the important elements that affect sale volume.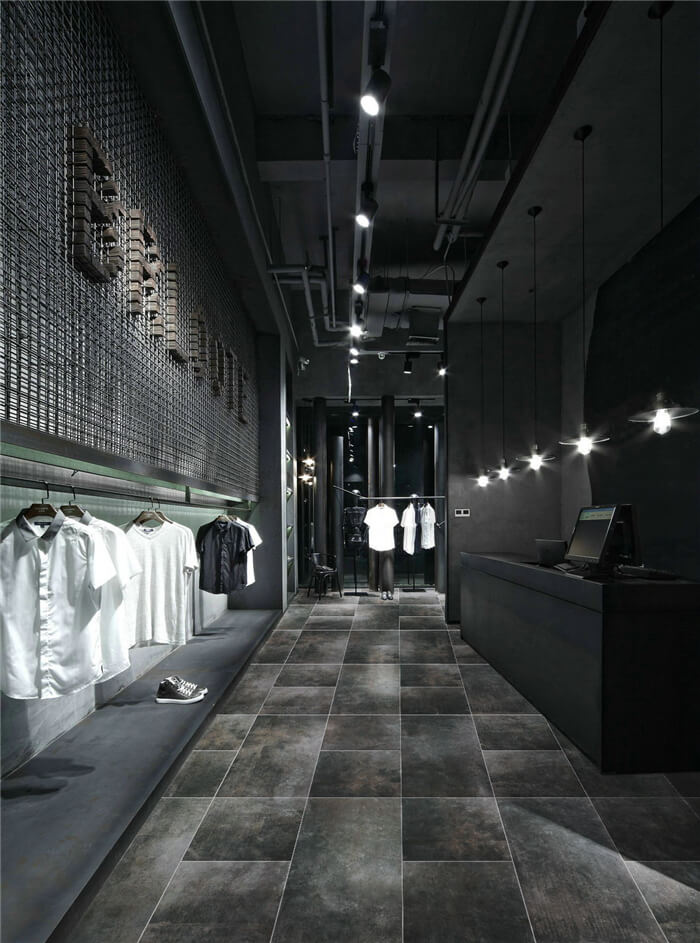 Office Building Sky Garden
Now many employers play more attention on the physical and psychological health of their employees. Land is limited in the city. Sky garden is one of the popular choices that relieve working pressure. This half-open garden applies porcelain tile that looks like cement to decorate the floor, which look harmonious with the surrounding green plants.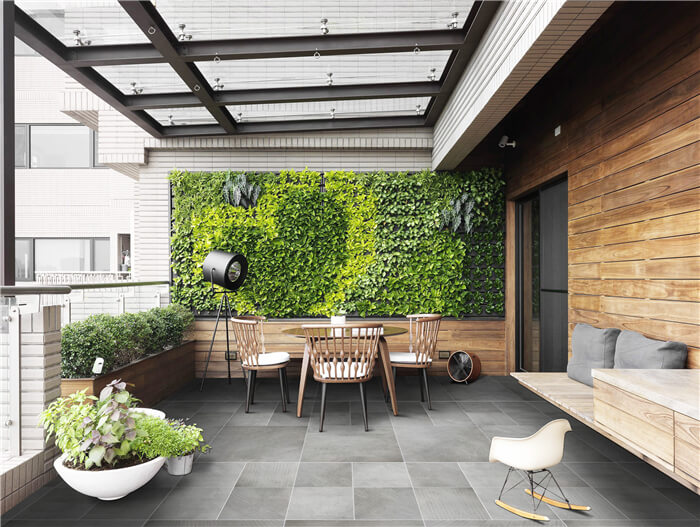 Hot-desk Region
It is trendy to use concrete style tiles to decorate working area. Compared with standard tiles that are universal at your neighboring home improvement store, concrete porcelain floor tiles is a more appropriate decoration to create the strong impact that you are looking for. Especially for those are engaging in design field, such an artistic studio can be a hotbed for inspirations.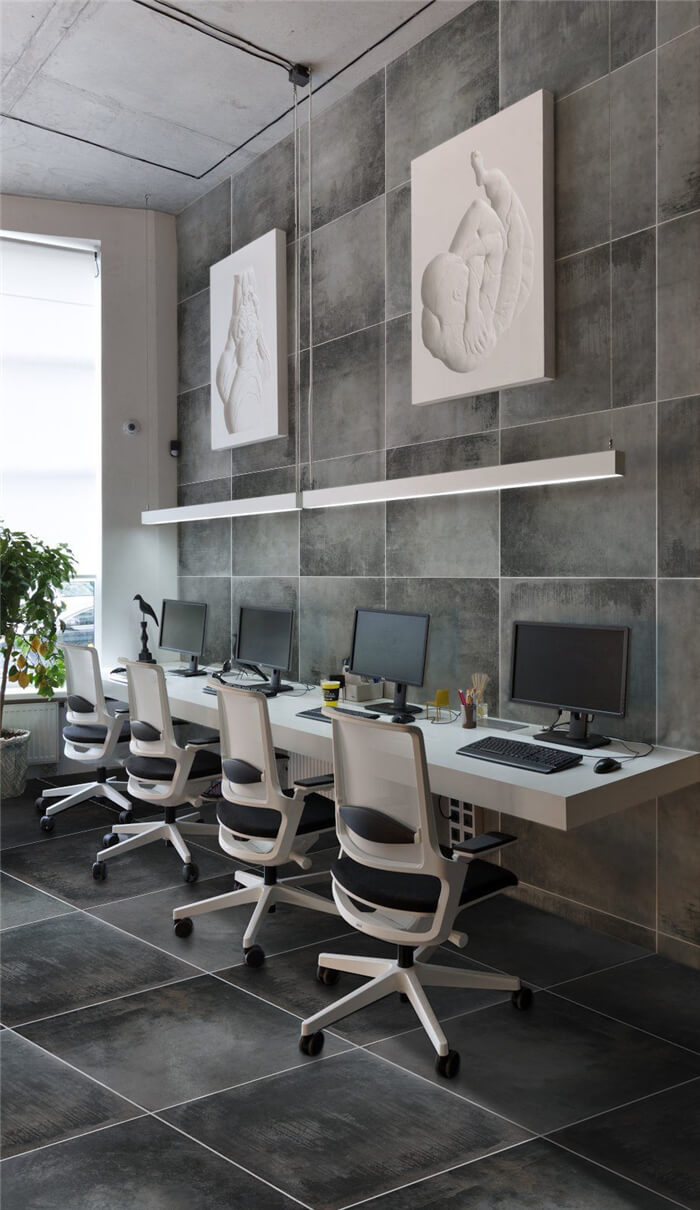 Hotel Meeting Hall
It is not uncommon to see hotels being decorated in retro style but using large-scale concrete effect tiles at the meeting hall is truly a bold attempt. Guests will be impressed once they step in the hall. Neat and pure design of the floor broadens the space visually, which makes the hall look spacious even when piled a crowd of people queuing.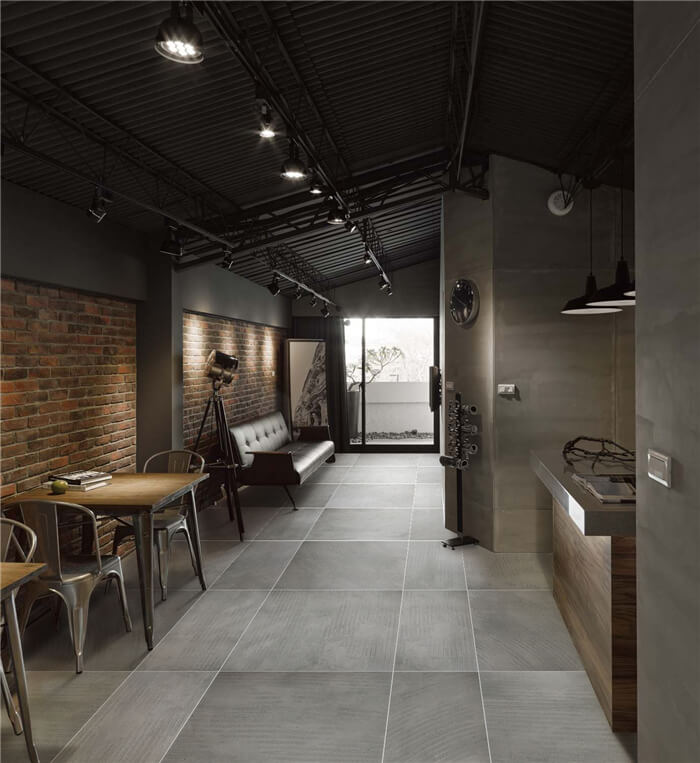 Have you got any new ideas for the application of concrete porcelain tile? Feel free to leave your story on our comment board. For more tile ideas, do not hesitate to head for our news section Mosaic Style!