It is not surprising square wall tiles still occupy in many homes and will remain its leading position into the future. They are simple, and usually made in solid colors. Nowadays architectural trend is inclined to simplicity, not any longer drastic and restrained as the old style. There is a tendency that many people are giving up rectangular tiles and opting for square tiles. Kitchens and bathrooms will be dressed up with those carefully chosen tiles. Standard 4"X4" square tile has been in vogue for many years and now larger dimensions are more popular. Following passages we will give you more insights about square tiles and how to use them on walls.

Keep It Neat
It is common to see using matt white tiles in kitchens but most time it is the rectangular subway tile. Square tiles are not yet receiving full attention and dominate kitchen backsplash decoration. Attached kitchen design is based on white tone – white cabinets, white ventilator and of course white wall tiles. To protect plastered wall from stains, installing tiles especially those have glaze coat are much better than putting on a layer of mildewproof cover. No matter how well the paint performs, it is not as durable as porcelain tiles, which are produced in high temperature and made nonporous. Having a neat kitchen has been an expectation for many house owners at the very first beginning when they sketch the layout in mind. This matte white square wall tile surely can help you to make it happen.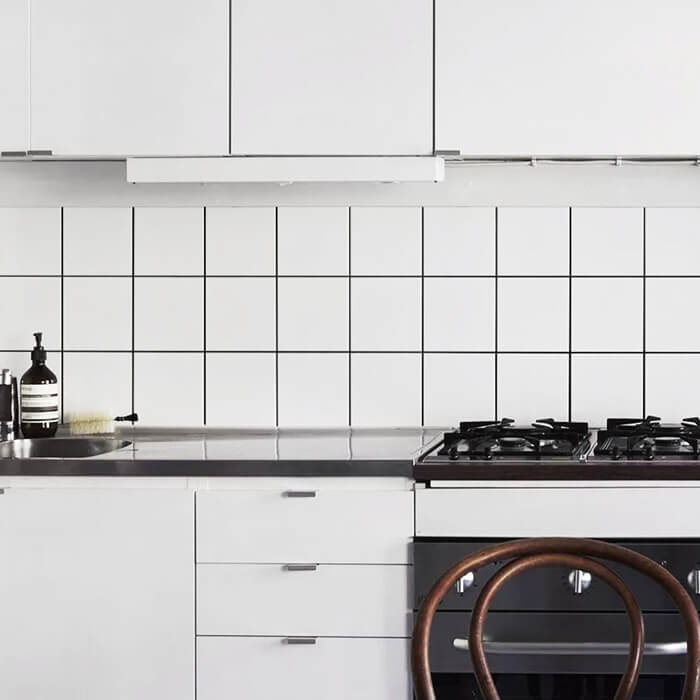 A Simple Plain Background
Square wall tiles are absolutely fitting in bathrooms as well. A plain white tiled wall serves as a background behind the shelf, and the toiletries are tidily placed. You don't feel it messy, because it is using solid white tile rather than exquisite patterned decoration. If you fail to follow this principle, design elements will look imbalanced and dazzle your eyes. Then this cannot be called a neat bathroom in simple design.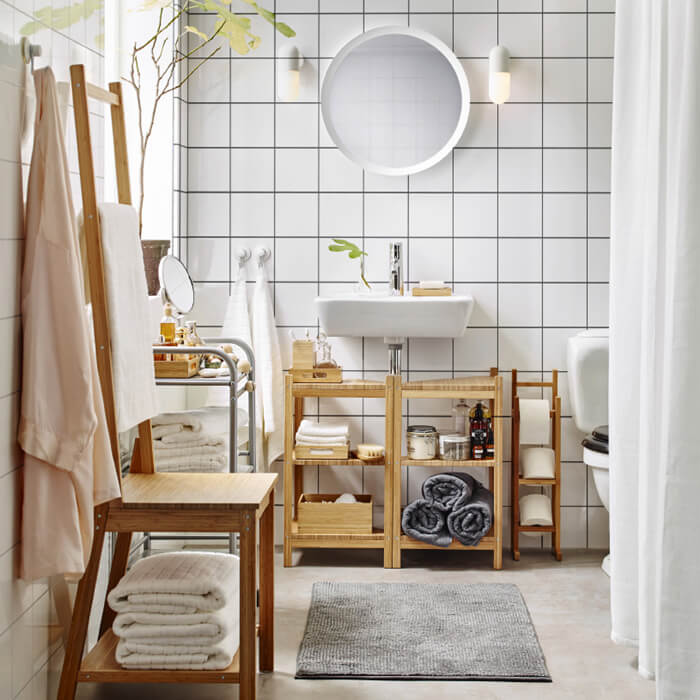 Look at the unified effect created by this 10mm thickened square tile and the many advantages. Larger sizes mean less work on the grout lines and a spiffier appearance. Arrange them well and you get a modern, uniform and seamless look. Also, they play a different role in a bathroom design. They make a room traditional previously, and now will make it in a brand new lifestyle of peace and brightness.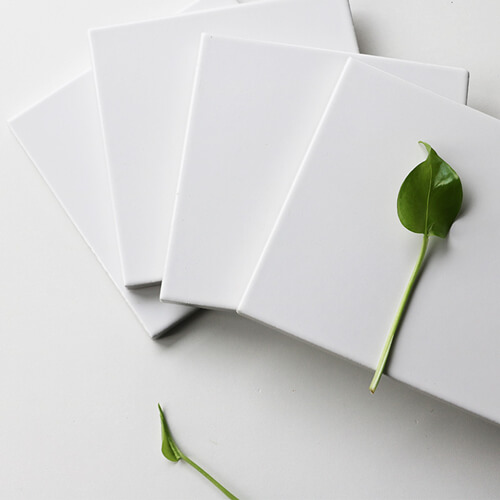 thickened 10mm solid white tile CWM201B
Simple But Not Tedious
Another bathroom design using simple square tiles maximum, but this time the tile is inside the shower. That makes even more severe demand on the quality of the tile, because shower is moist and wet. Only tiles that are made of premium porcelain measure up to endure vapor and warmth, which are the two main factors that age the tile. Tiling piece by piece such a large area can be a little troublesome. It is suggested to use those connected with a mesh on back, so called square mosaic tiles. Nine pieces of square tile are aligned orderly and form a bigger square. It is not only a good new news for installers, as mesh really assist them to put on the tiles conveniently, but also can save you a lot on the cost of tiling.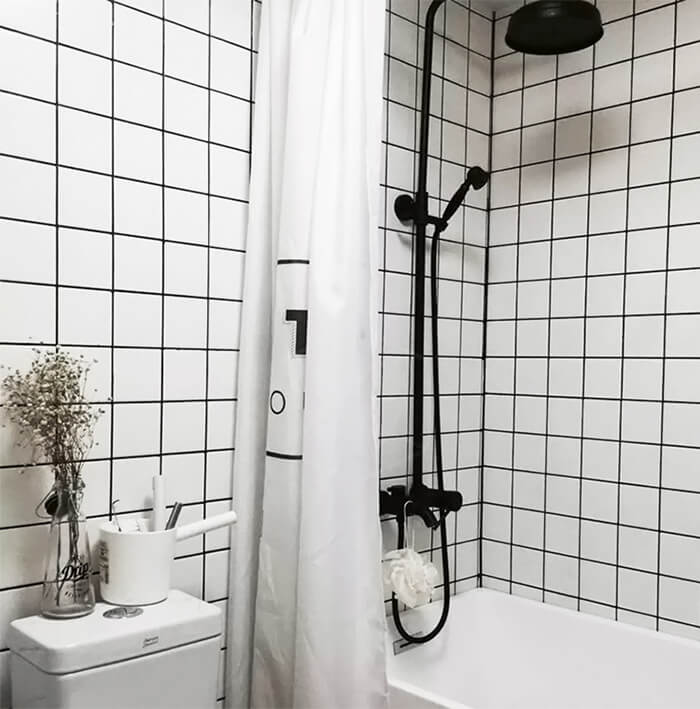 Glossy Are Better In Some Ways
Regarding kitchen, you may have thought glazed tiles are better than matt tiles. It is true and we often advice using glossy glazed tiles on the kitchen backsplash. In this way, your kitchen will appear brighter and larger. The reflective surface of the glazed tile plays an important role. For another, it is easy cleaning. Smooth glaze coat prevents liquid stains penetrating into the tile and catch them onto the surface. You feel convenient to wipe them off with towel.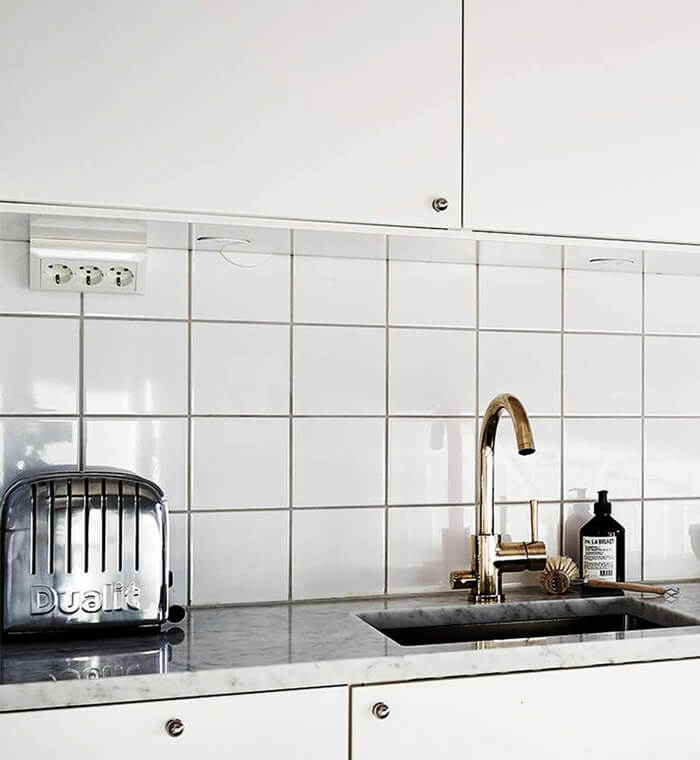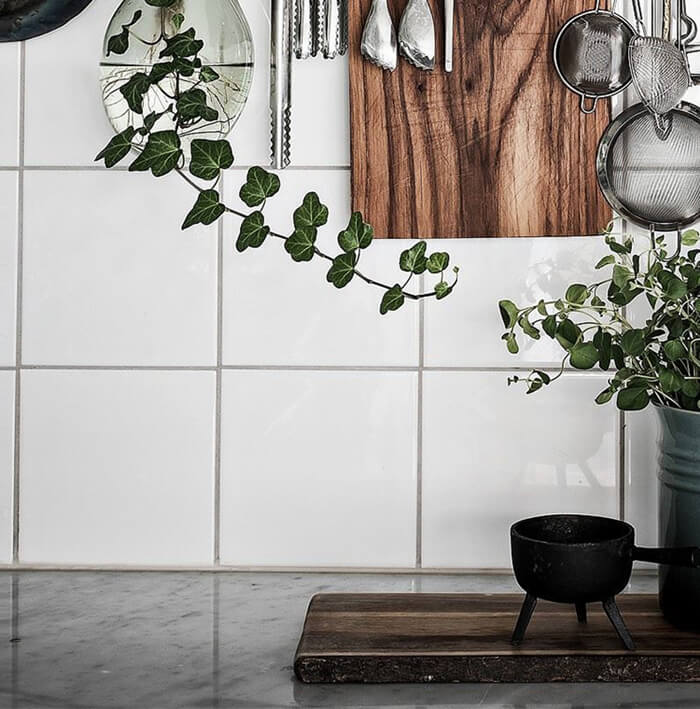 Look at the side of this mosaic wall tile. It is 6.5mm thickness, and you can see the mild luster that reflects from the matt glazed surface. Delicate craftsmanship ensures a standard 4"X4" size for each square tile chip.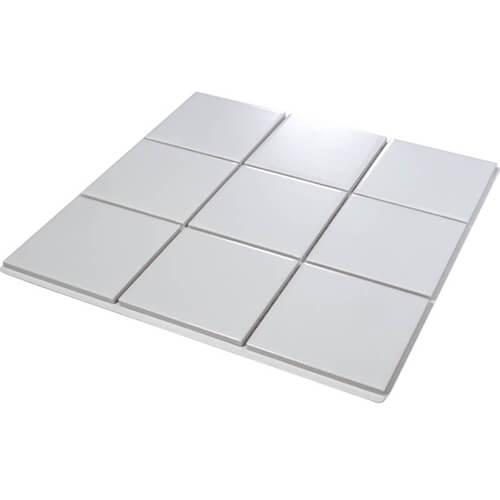 matt white square mosaic tiles CMM201B
There are three more color options for this tile – beige, grey and black. You are free to choose the best suitable for a specific space or design. They are all available in glossy and matt glazed surface.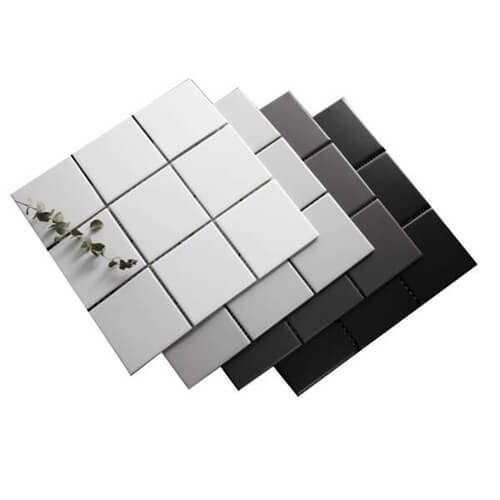 There are far more ways to use square wall tiles in kitchens and bathrooms. Using them as a decorative backsplash is one of the best. You are welcomed to find more square tile designs on MM-Mosaic. We also have many other categories of mosaic tile on sale, made of ceramic, porcelain, glass, stone, respectively.