What's the first consideration in kitchen design? The backsplash can be considered the most important part of kitchen design. No matter what material you choose, it is a central point. Mosaic which can be flexibly used in various scenarios trends to be the most popular choice. Whether your mosaic backsplash goes up to the bottom of the upper cabinetry, arrives all the way up to the kitchen ceiling or falls somewhere in between, making use of these amazing and interesting irregular shape mosaic tiles can add to your kitchen's particular appearance.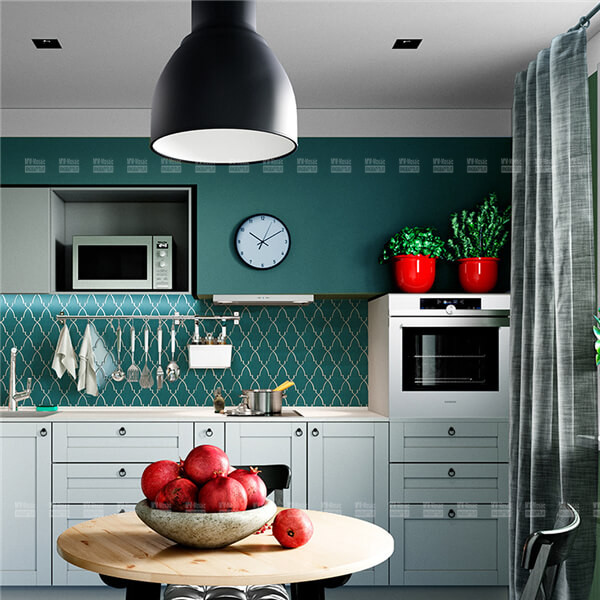 Do you know how to make your kitchen backsplash stand out? The answer is using well-favored and irregular mosaic tile patterns, which is a fashionable option in recent years, but one that tends to be on the pricier side. If you have an idea to choose a visually fascinating backsplash, we suggest you consider simple irregular shaped mosaic tiles from MM-Mosaic instead. By paying particular attention to your mosaic's color and the way it is laid out, you could create a backsplash high on your kitchen style. Here is a special shape mosaic that you could consider.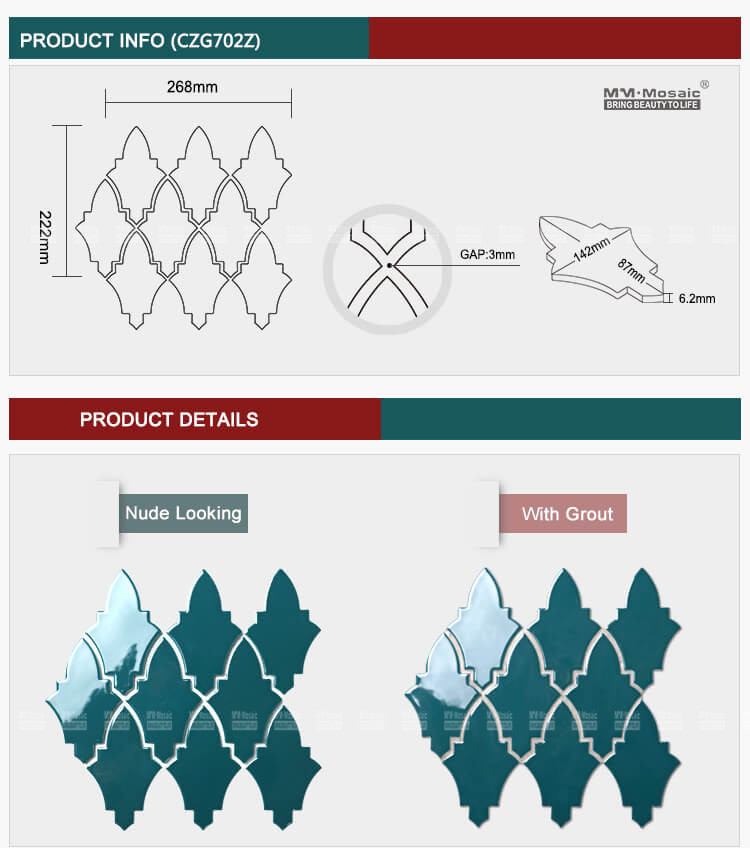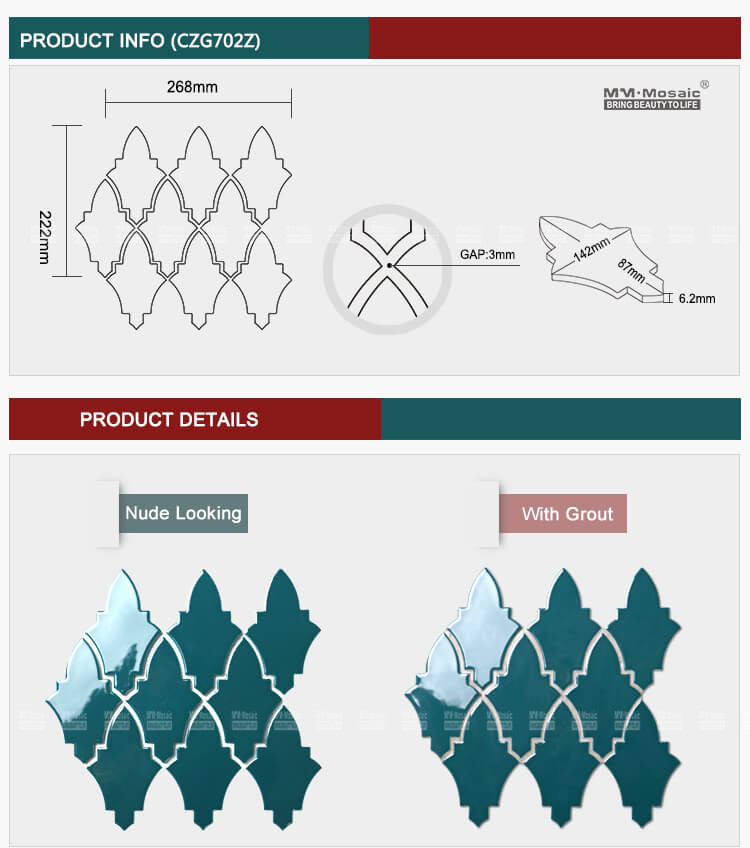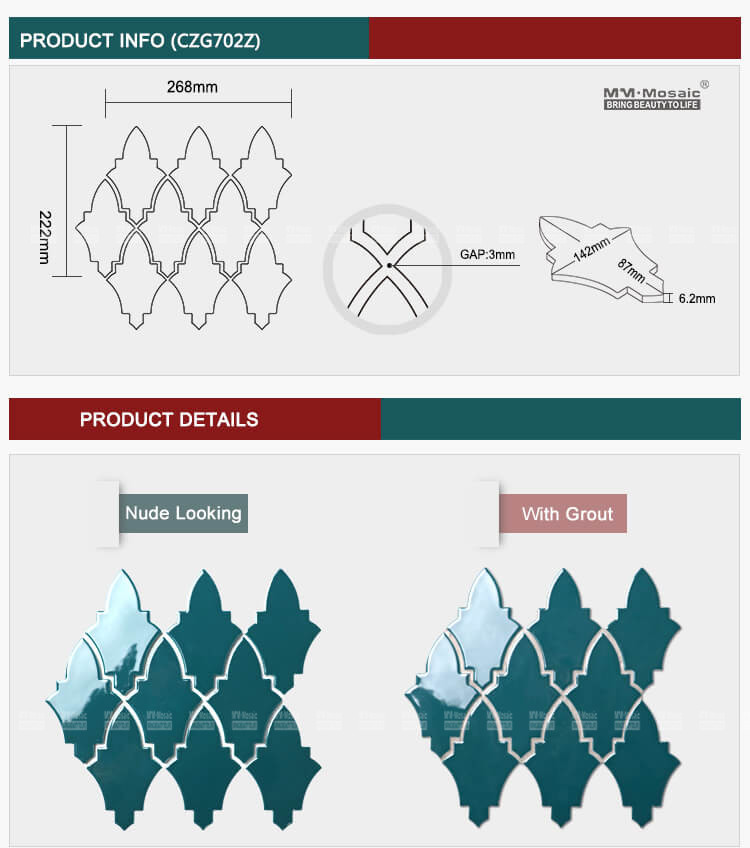 Chip Size: 142x87x6.2mm; Sheet Size: 268X222mm
Thickness:6.2mm; Gap:3mm; Mesh mounted on back, easy to install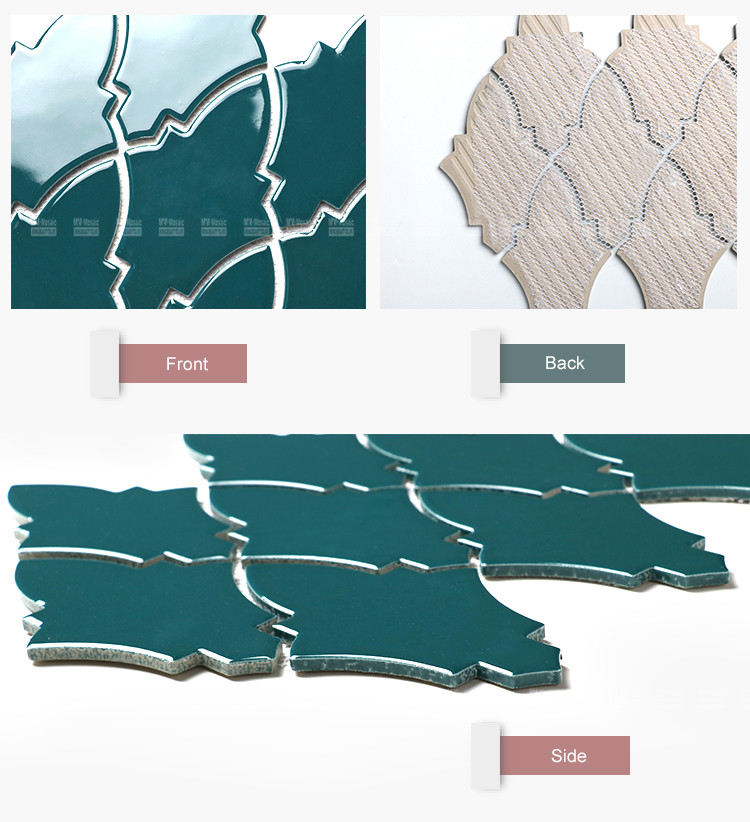 Although the white kitchen seems to be a trend for many years, we have noticed that more and more homeowners picking up colorful irregular mosaic lately. That trend was evident because many customers are interested in shield shape mosaic from the recent order showing.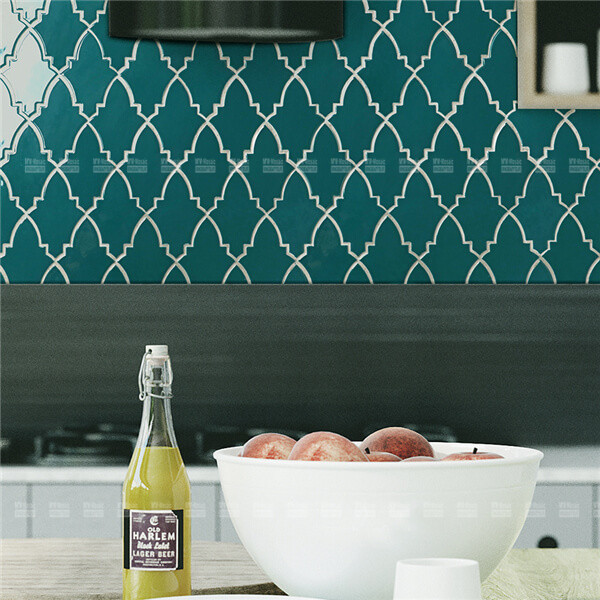 The first way is horizontally stacked with colorful mosaic. This simple and fresh look works particularly well with brightly-colored irregular mosaic patterns and clean-lined cabinetry. In most situations, the usual cabinet colors are pure white or wood, the shield shape mosaic color provides contrast and creates a vivacious focal point for your kitchen.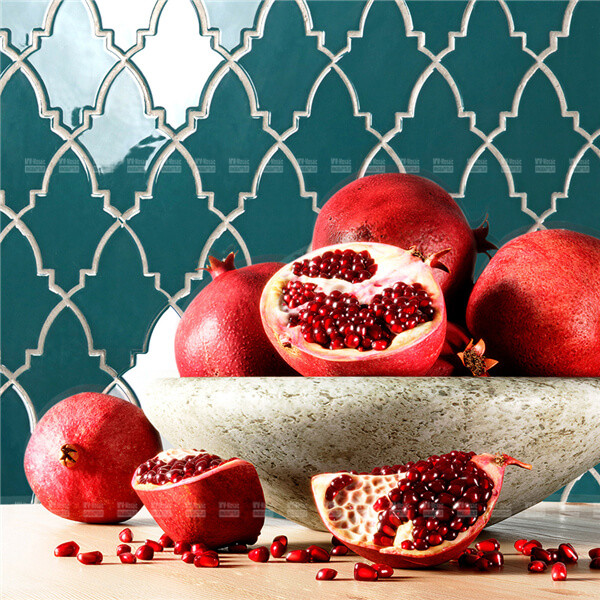 The second way is vertical stacked irregular mosaic tiles with green color. This paving way is to work well with a simple, tidy cabinet, but it feels more playful than the horizontal paving – maybe because of the unusual orientation of this irregular mosaic patterns, or the stronger sense of repetition from this layout way. In this case, the pure white cabinetry, the small round wooden table, and the grey linen curtain give the kitchen room a modern home feeling. The vertical stacked mosaic looks like a jewel of Mazu green, which makes cooking funnier.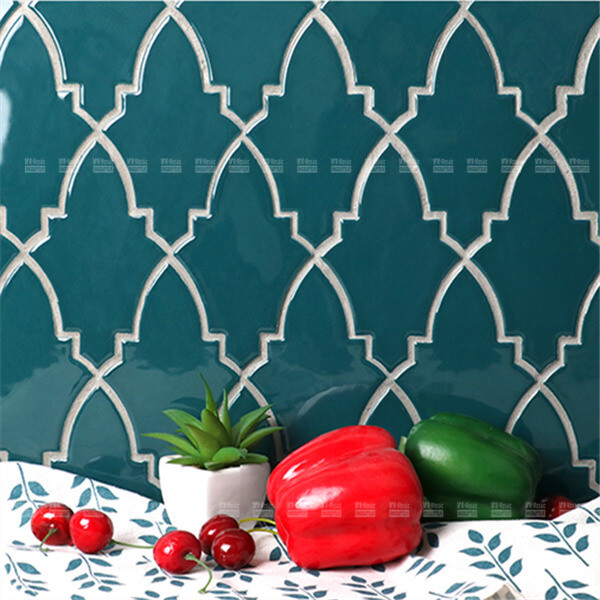 The third way is also the most liberal way that creates your personal pattern with your favorite color irregular mosaic wall tiles. You could imagine that your kitchen contains Pomegranate green, pure white and light grey mosaic, and both the colors of mosaic and the lines of the grout repeat. This design repeats both vertical and from the top of the wall to the bottom. The backsplash adds multicolor to the kitchen, which makes the room full of vitality.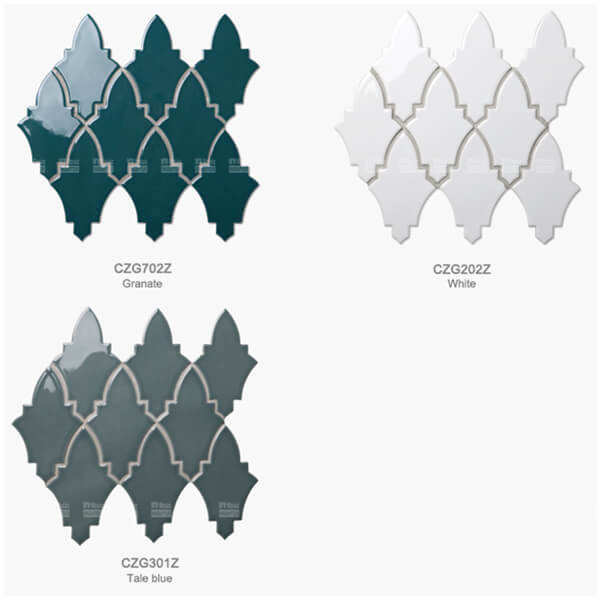 We have multicolor irregular shape ceramic mosaic tiles for your reference. Before making the decorating plan, you can have a look at our catalog first. If you have any ideas about the decoration, please do not hesitate to contact us immediately. The high-quality simples can be provided for your request.
If you want to learn more about kitchen design, you would also like this article: Take Your Kitchen To The Next Level With A Tile Resurfacing
MM-mosaic, being registered in Foshan China and Hongkong, focusing on supplying various mosaic with superior quality and reasonable price to the customer over the years. We sincerely hope to establish long term business relationship with everyone around the world.