How to fuse sober khaki with bold red in your house design? "This is impossible! The two colors don't match!" you might answer me for the first time. That's what we thought before we have been seen this irregular mosaic tile for sale. As a matter of fact, the combination of quiet khaki and enthusiasm red works surprisingly well after we design. Here are 5 ways to use this amazing color in your house:
1.Passionate Kitchen Backsplash:
When it comes to talking about kitchen mosaic backsplash, it is a great idea to use crystal glazed trapezium porcelain mosaic for your busy kitchen. When using the red cabinetry and the curtain of Moroccan style, we strongly suggest choosing this khaki mosaic. This color combination will make your kitchen brighter, meanwhile, it creates a fashion and funny space to cook your meals. Our fishbone mosaic with a reasonable price may meet your requirements while reducing your cost.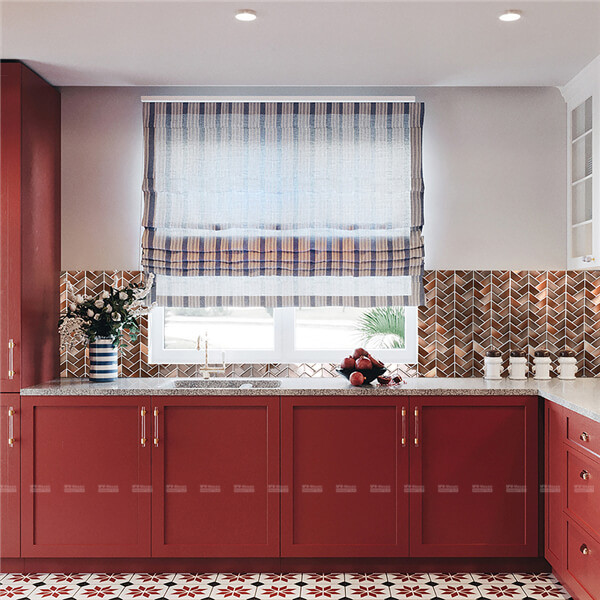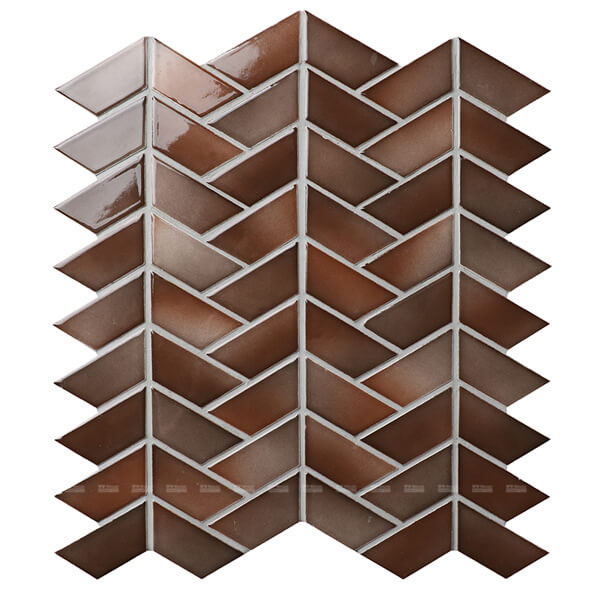 Crystal glazed trapezium porcelain mosaic CZO977A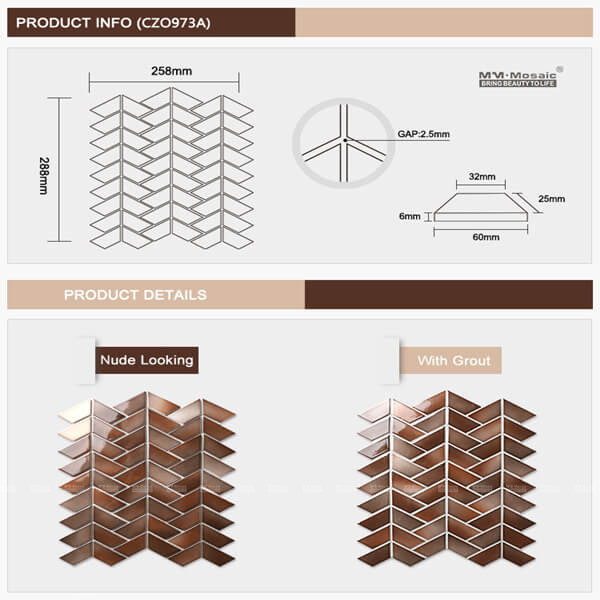 Chip Size: 25x32x60mm; Sheet Size: 258X288mm
Thickness:6mm; Gap:2.5mm; Mesh Mounted on Back, Easy Installation
2.Having Dining With a Bold Color Mosaic Wall:
How delightful the atmosphere is! A red color table matches the khaki mosaic wall, which will definitely liven up the dining room and stimulate your appetite. The dining room is a place where gather your friends and family members, so it needs to articulating showing the enthusiasm of the homeowner. If you cannot imagine how the room is, we provide wall mosaics for sale and the following design for your reference :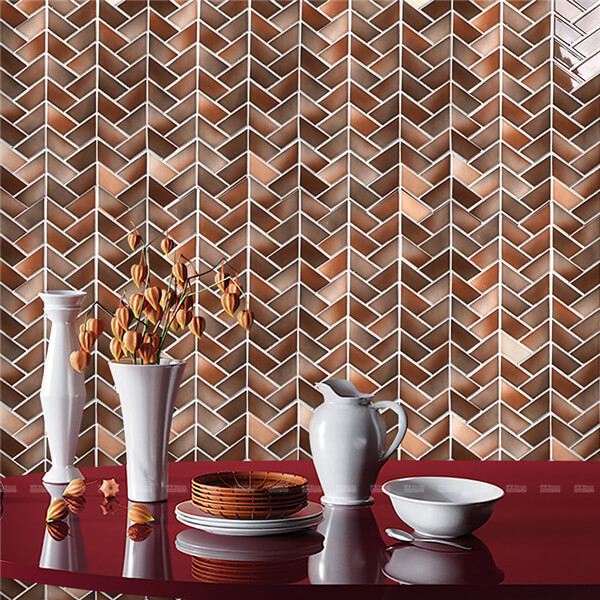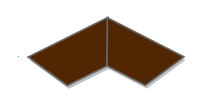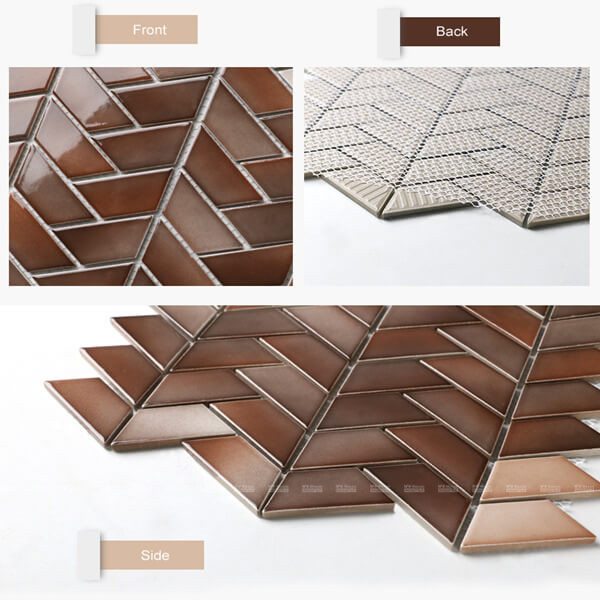 3.Liven Up The Living Room:
For the most usual living room, nothing livens up a room better than using the ebullient color. A small wooden black table with linen single sofa, a curved metal chandelier, and a dark grey carpet, which might make you feel so quiet. Imaging that making the wall orange, installing the crimson curtain and paving the khaki mosaic wall, your living room will become more alive. Just like this design: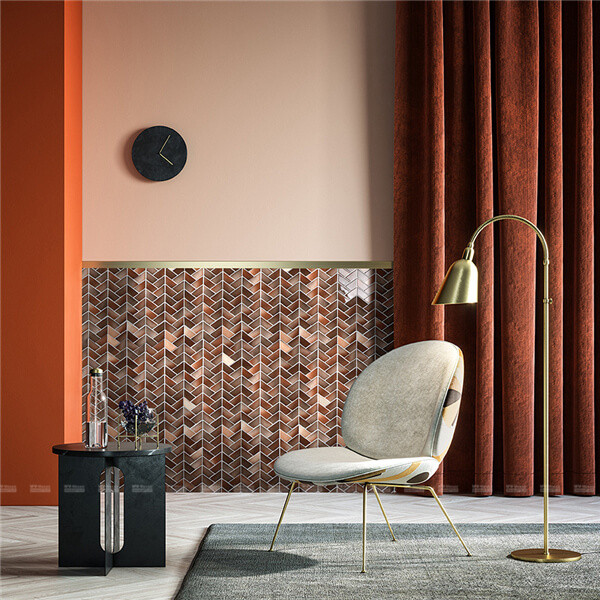 If you are very interested in living room design and want to find more knowledge about the home design, we recommend this useful article for you: 8 Shocking Ways That Mosaic Tiles Will Make Your Living Better>>>
4.Faultlessly Khaki Bathroom:
Khaki bathroom comes back into vogue in recent years due to the popularity of Roman Mid-Century Modern interiors. Without having to do plenty of bathroom designing, the mosaic wall of khaki with red storage will make you awe-inspiring. Moreover, taking a bath after waking up and seeing this vivid combination color, which benefits you starting a wonderful day. Why not try to mosaic bathroom tiles?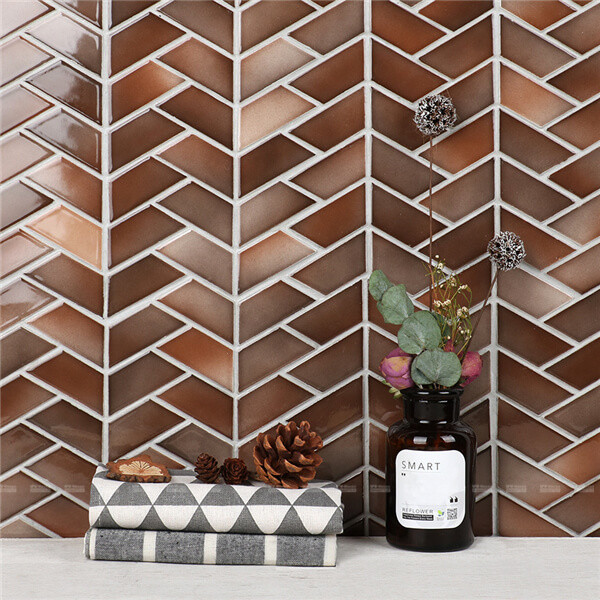 5.Releasing Yourself in the bedroom: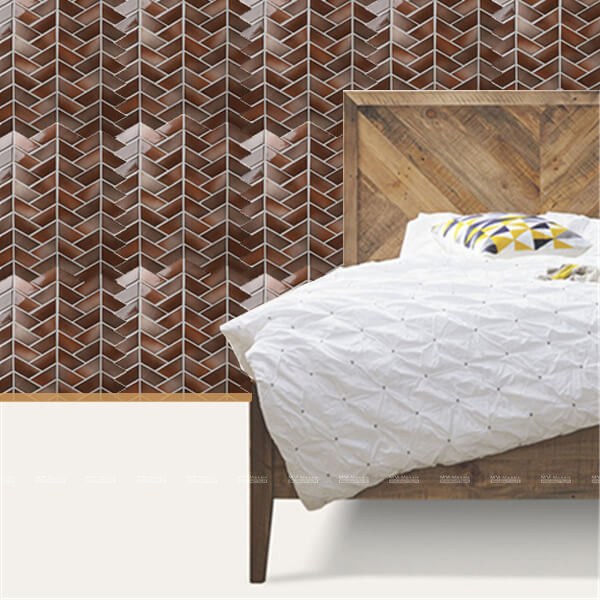 The most comfortable thing is laying on your bed after a long tiring day at work. Therefore creating a dreamy bedroom that's energizing and mood-boosting can finally recharge. Because colors and light affect our mood, there is a strong case for designing a multicolor bedroom. The wooden bed contrasts with the khaki mosaic wall, giving the homeowner a jaw-dropping feeling.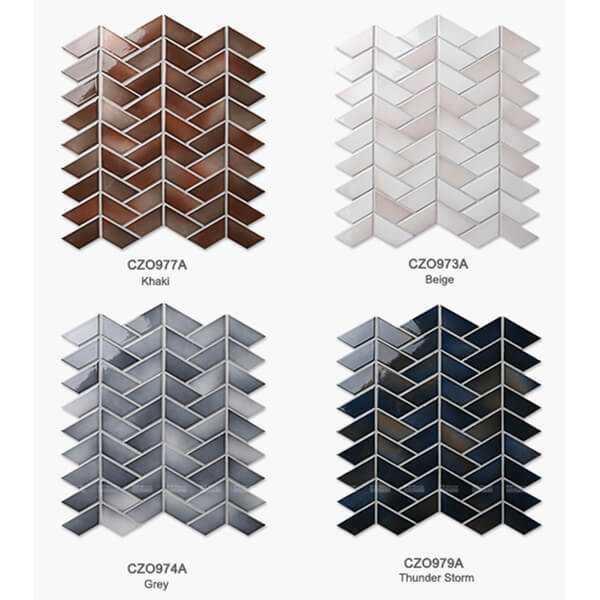 Optional colors
Here is another style of herringbone mosaic, and what will happen when pink meets this shape. Maybe you can find an answer from this article: Style Collection: Pink Glazed Matte Strip Ceramic Herringbone Tile>>>
As an experienced mosaic wholesale manufacturer, MM-mosaic has other colors and shapes for you choosing besides brown. We promise that we only produce premium quality mosaic and provide the perfect service. Like any of the above design? Would you like to order some samples? Don't hesitate to contact us!