Tiles are one of the most trendy decoration materials for both residential and commercial spaces. Tiles provides strong durability, easy maintenance, gorgeous appearance and wide choices. There are variety of tiles shapes and patterns to choose from while penny round tile is making comeback in today's tile world. Now these little round pattern features rich colors and styles, they are refreshing and fascinating in many spaces, especially for bathroom and kitchen. MM-Mosaic here to introduce our new-launched round mosaic tile in elegant color. Let's see how this new member rock your space.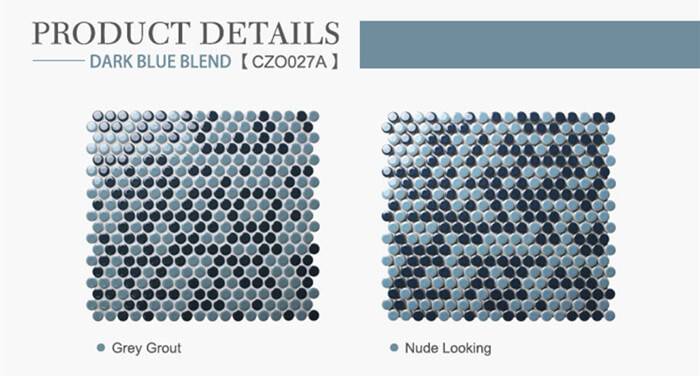 Featured product: 15mm diameter ceramic blue penny round tile CZO027A
The new addition is a vibrant penny round pattern in blue blended color and 15mm mini chip size, it is a great option for thoese who looks for a delicate surface pattern. The glossy glazed finish is really reflective and adds lots shimmers to interiors. Made of ceramics, it also provides high quality, impervious, wear-resistant, frost resistant and easy to clean features. Mesh backing design makes your installation easier and simpler.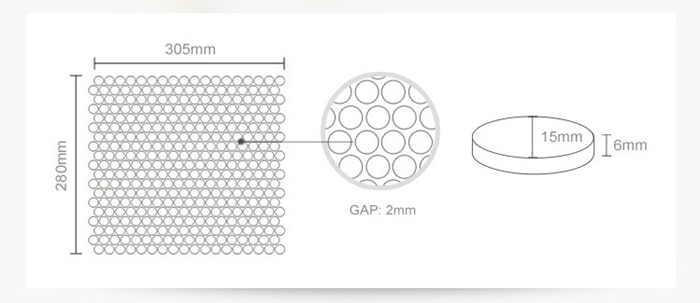 Regular gap size and thickness to meet international standards. Small chips with many gaps makes this penny round mosaic also can be used in floors.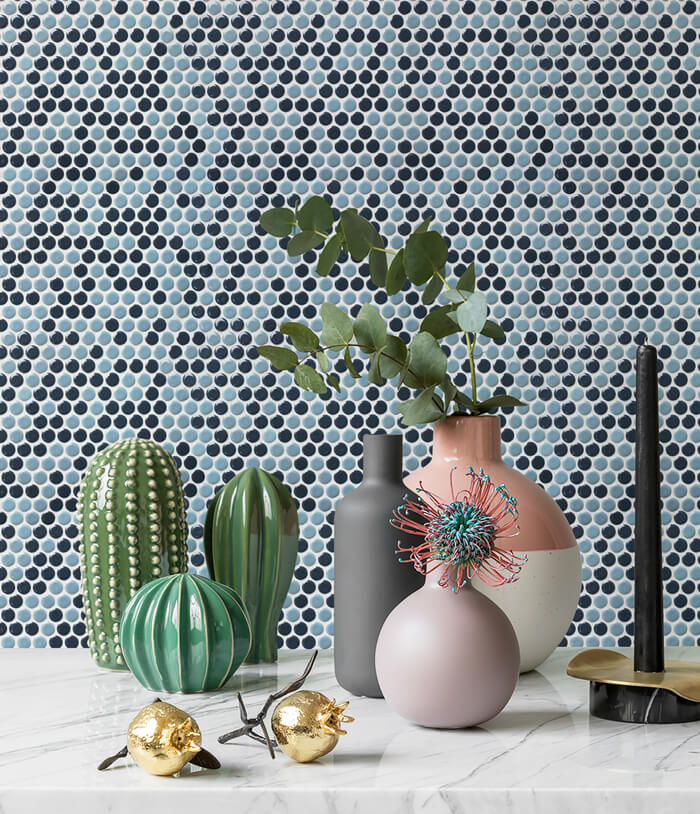 Unquestionably, it is an amazing way to use penny tile on wall cladding. For walls, this blue round mosaic tile offers a visual texture that is refined and meticulous, it creates a subtle way for your space, making your home look and feel more expensive and charming.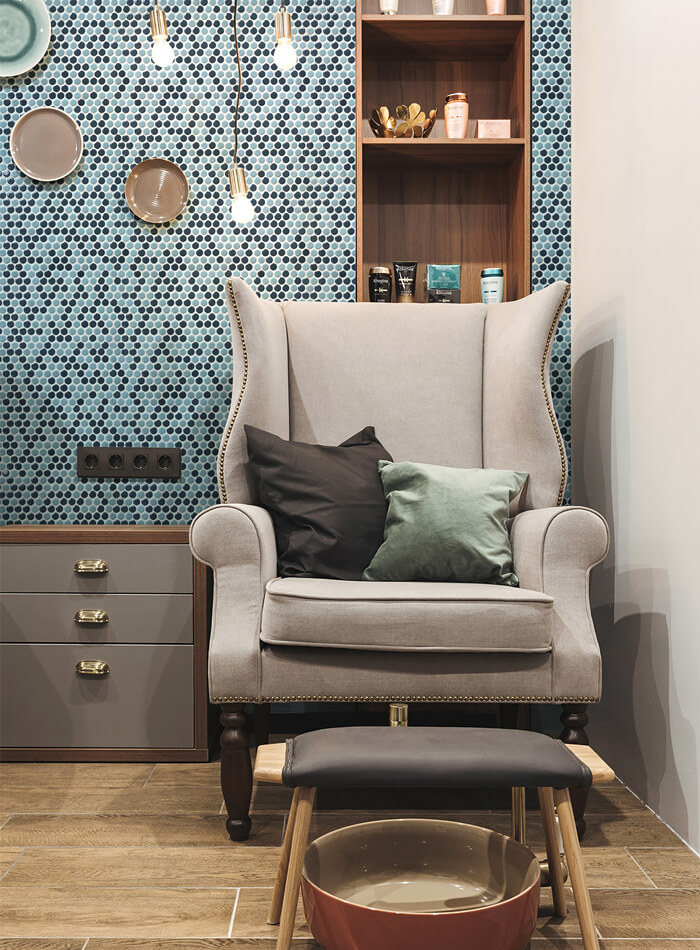 Round mosaic patterns deginitely have a big impact on space decoration, and the penny round wall decor above is a great example for you. The combo of penny round tile and circular plate artwork installs a featured wall to the Salon shop, each round chip looks beautiful under lighting, creating the resurgence of the space.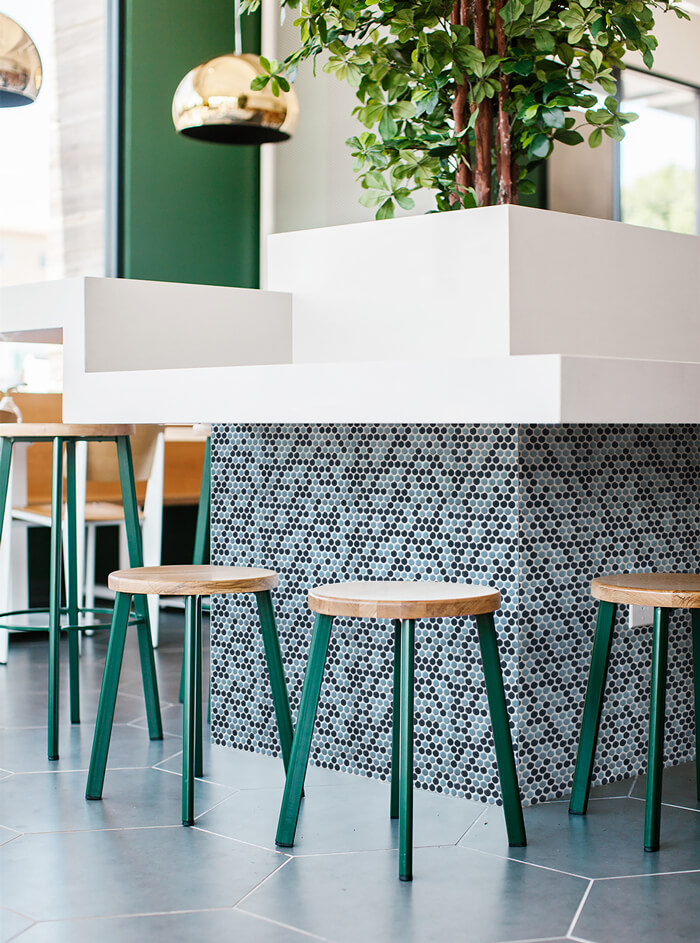 Penny tile mosaic is absolutely a staple of commercial new construction. In the restaurant where is minimalist and clean, the blue mixed round mosaic provides a chic look and visual textures, which makes the space become the eye-catcher and become more inviting and welcoming.
Like this adorable blue penny round tile? Click for more details and inquire us now >>
Penny mosaics are offered in wide range of colors and styles. If you wanna discove more designs and ideas about this product at MM-Mosaic, you would like to read this post: 2018 Newest 10 Penny Round Tile Designs >>
MM-Mosaic as one of the most professional mosaic tile manufacturers from China, has established stably long-term business relationship with all customers worldwide by our reliable quality products and service. If you are in market for our products, do not hesitate to contact us today.