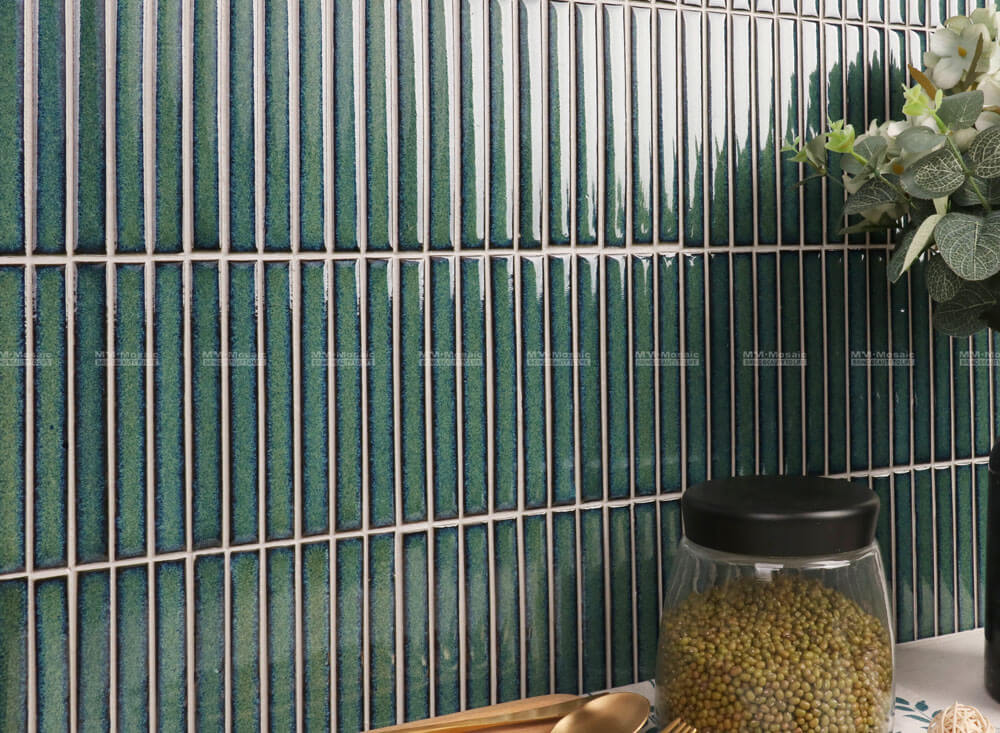 Perfect for backsplashes, shower rooms, entire walls or small areas, porcelain mosaics attach importance to shape, surface and pattern which creates stunning visual effectiveness and attractive designs. Made into finger-shaped, the porcelain mosaic will achieve everlasting interiors teeming with vibrancy.
Glossy Finish
Glossy finish tiles are relatively more reflective and brighter than matte tiles. Their more smooth and they can better show the glaze effect, which makes them an ideal material for wall decor creating a spry space in your house. Moreover, glossy finish tiles are suitable for showers, backsplashes and entryway walls, which can also be used in high traffic space because of their stain resistance and good appreciation. And the most significant advantage of glossy surface tiles is that they don't dirty easily and maintain their appearance for a long time.
Porcelain As The Material
Porcelain mosaics keep the same pace as your home furniture due to their various colors. An imaginative expression of your personality on your finish, these finger-shaped porcelain mosaics are highly durable with a longer life span.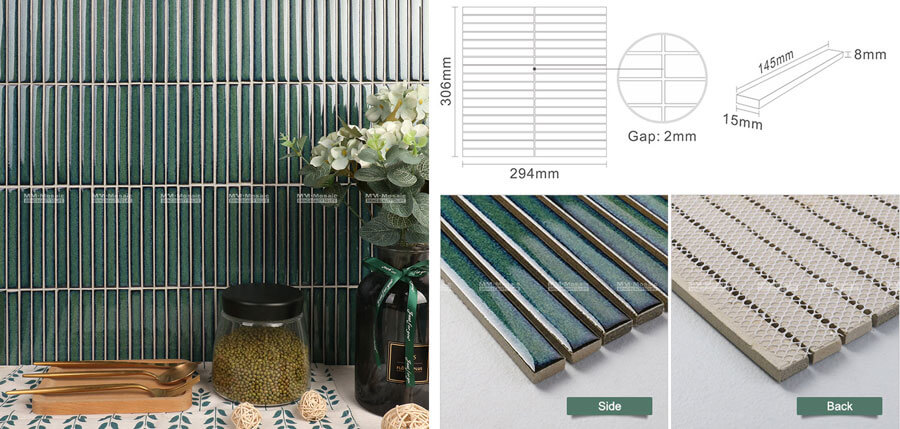 Featured Product: 6" Crystal Glazed Finger Porcelain Mosaic Dark Green
Inspirations
One of these mosaic's big inspirations for space was a thin finger. Impossibly thin, yet powerful design concepts are turning bathrooms into outstanding works of art. Certainly timeless in design, exquisite thin mosaics, consummate golden accessories, and delicate bath supplies are completing the whole design. Whether deep malachite green or fresh avocado green, they can all suit your style. For trendy shower design click: Turquoise Green Finger Stackbone Strip Tile >>>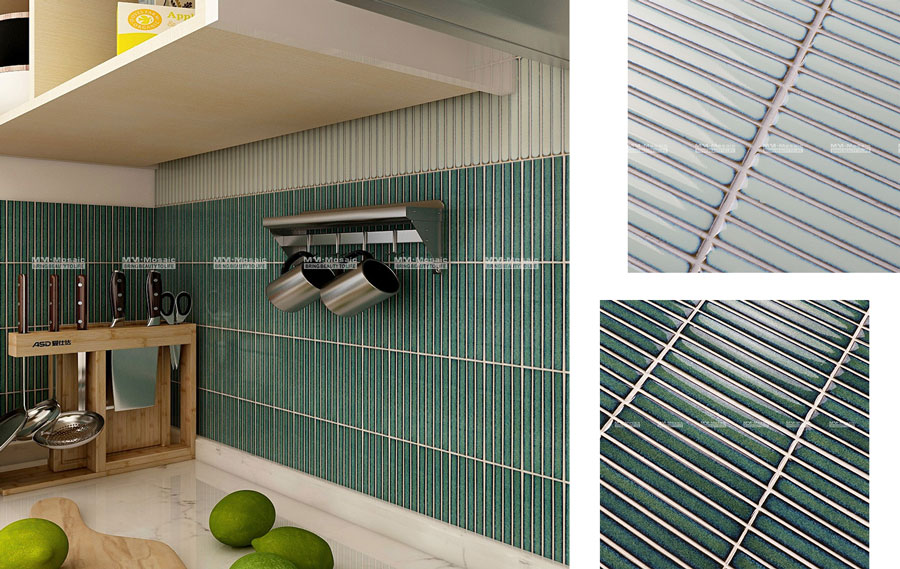 Featured Product: 6" Crystal Glazed Finger Porcelain Mosaic Green
Natural Tones Backsplash
"Bring beauty to life" has always been our aim, which means the home can become more balance with our lifestyle and about embracing our surrounding environment. Nowadays, our design tends to bring the outdoor natural tones in, as the interiors can connect with many wonders of natural tones. Finding inspiration with natural results in incorporating natural tones material within the backsplash that is easy on the eye and arouses the feeling of nature. Check out this post for power blue super strip and more interior deisgn: Style Collection: Powder Blue Super Stripe Porcelain Mosaic >>>

Get any inspiration? Contact us to order glazed samples now! Wanna more interior design inspirations or our exquisite catalog? MM-Mosaic will discover the latest interior ideas and create the characteristic mosaic for our customers.