As timeless as it is on-trend, our candy glaze tile seamlessly rides the clear line between popular and traditional style. This decorative hexagon tile has a contemporary matte surface perfect for floors and walls. Effortlessly versatile, these geometric tiles are suitable for any space in your home, which provides new-found appreciation and a refreshing look! We have collected some awesome interior inspiration:
Balcony Meet Attractive Hexagon
When looking for flooring tiles for your balcony, consider using a color complement scheme. If you want to place a yellow hanging sofa in the balcony, laying this flooring tile is a brilliant way to add some original, placid and neutral color combinations to your space. Looking at the paving way of it, just like many shining twinkling stars on your floor, which livens up your space. Go to the action! Making a little creative decorating, you can transform your insipid balcony into a pleasant relaxing space.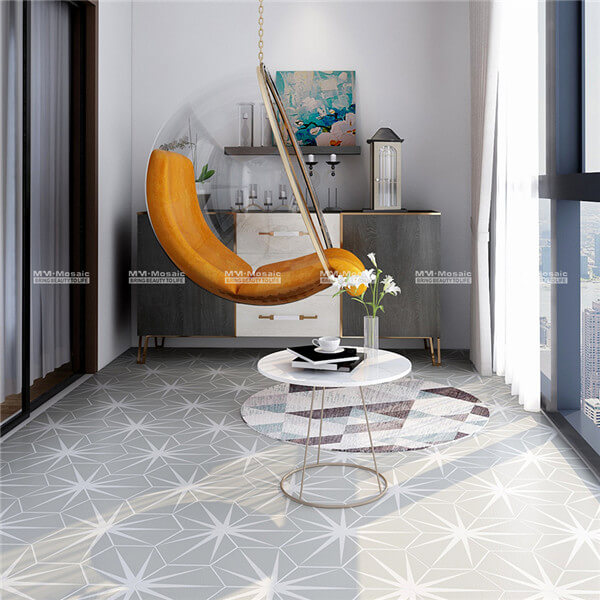 Featured Product: Candy Glaze Hexagon Tile Gray ZOF1902
Entryway Stunning Wall
You need to keep in mind that it's the first glimpse guests get of your interior and thus should make the tone for the unattractive wall, but also it's a high-traffic space that being touched by many people. Hence the entryway wall needs to be able to stand up to many times abrasion. A stunning accent wall can be a beat way to define an entryway and depending on your style you can do something different. Just like this minimalist gray ray line hexagon wall: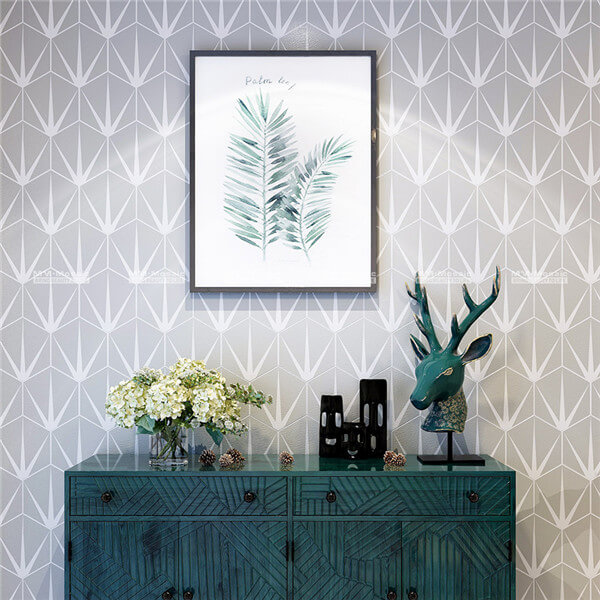 Refreshing Backsplash
The backsplash is the perfect place in the kitchen, deserving of investing newfangled patterns, fresh color, and even unique texture. No matter the style is hexagon tile or Moroccan pattern, monochromatic or multicolored, the possibilities and changes are continuing. Therefore, whether you prefer things cozy and simple or ornate and complicate, this brisk kitchen will draw your attention. With the white line in regular order and seductive light green color, the pattern just like the spring grass and bring a little of that nature time greenery indoors by giving your kitchen backsplash a ray line hexagon mosaic.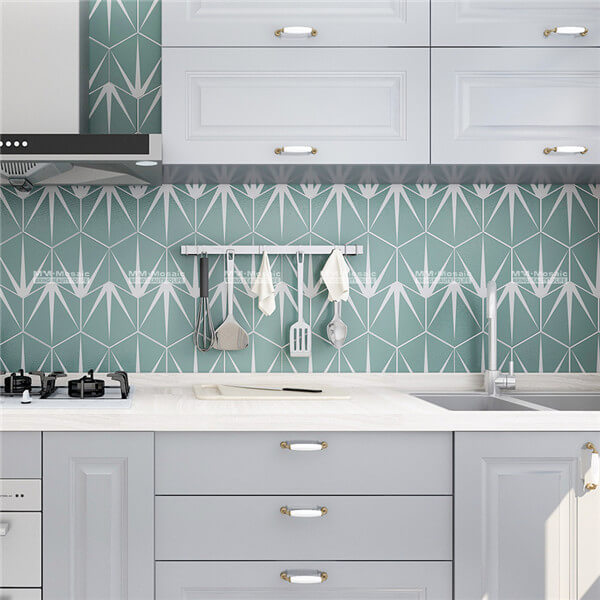 Featured Product: Candy Glaze Hexagon Tile Green ZOF1903
Peaceful Working Place in Bedroom
Blue is the wonderful partner for just about every other color, which is the tone of the ocean or the illimitable sky. Blue has an immanent tranquil that comforts the senses even as if reawaken the spirit. That'll explain it! After neutral hues for example black, white and gray, blue is the most welcome tone for bedroom walls. Moreover, the other factor that makes blue even more meritorious is its applicability. While matching it with just about any other hues, blue also works well.
When blue hexagon wall tile plays with white, the results can range from moderate and sweet as this serene working place, which has the ability to impress. This combination of these two colors gives a soothing space with a striking appearance.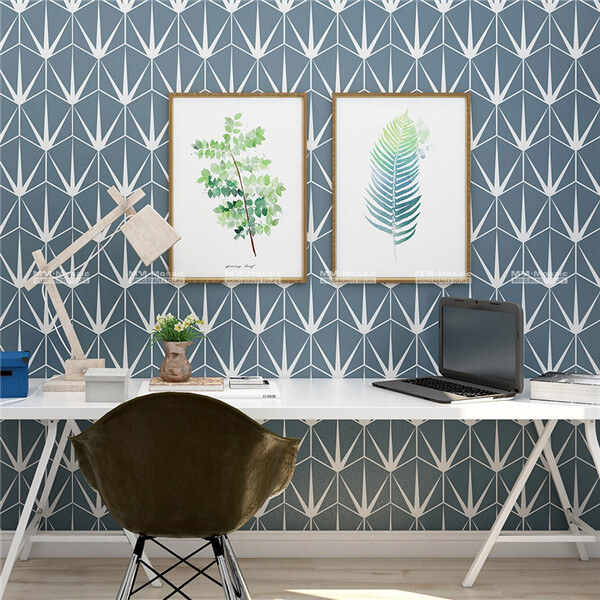 Featured Product: Candy Glaze Hexagon Tile Blue ZOF1901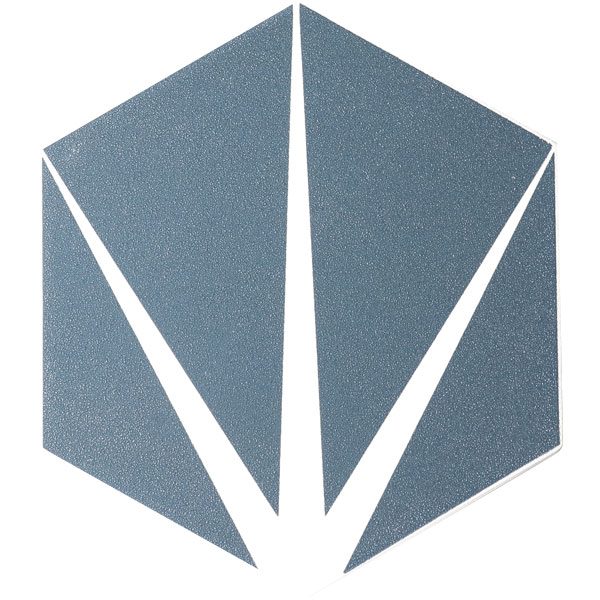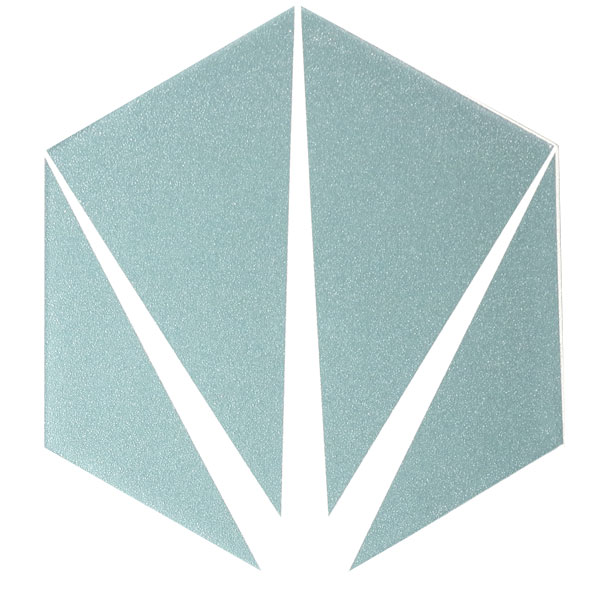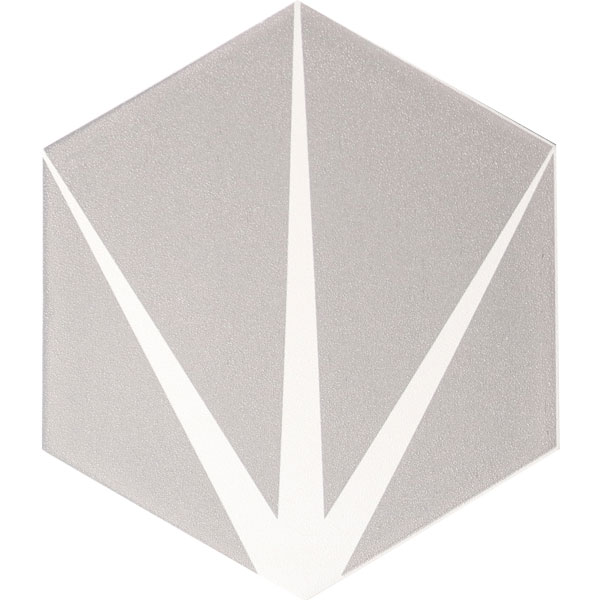 1.Blue Hexagon / 2.Green Hexagon / 3.Gray Hexagon

What preferable way to add character to interior space your love than with this diverting hexagon tiles that were made with our love. Not only is each mosaic made by MM-Mosaic professional workers, but each quality is being closely monitored. Why not contact us for samples? To feel this exquisite tile in your person. We're waiting for your imaginative home inspiration!