When it comes to home decoration, many people have no ideas to choose the specific tiles for covering. If you like textures and features, 3D tile might be a good choice for you. Getting trendy, these 3D surfaces give an unique look to your bathroom, kitchen, backsplash or walls. Nevertheless, it is not recommended to use them on floor decor as a flat surface is safer for use. At MM-Mosaic, we have wide range of 3d mosaic tile for sale, and today we are introducing our newest design 3d decorative tile in hexgaon shape for you. Read on to know more details.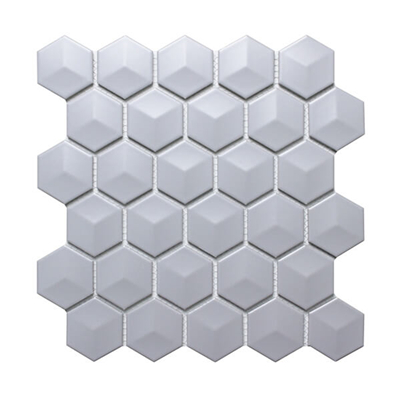 Featured product: 3d hexgaon porcelain mosaic tile gray matte CZM304D
This mosaic tile is ideal to build a Normcore style to your home space due to its high-class gray color. When 3d diamond surface meets hexagon shape, it is going to make a strong visual effect to any spaces. Produced to a matte glazed surface, the tile is easy to clean, wear-resistant and dirt-resistant, looks beautifully under lighting. It is durable, high performance and eco-friendly because of its porcelains material. Mesh back design will help your installation simpler.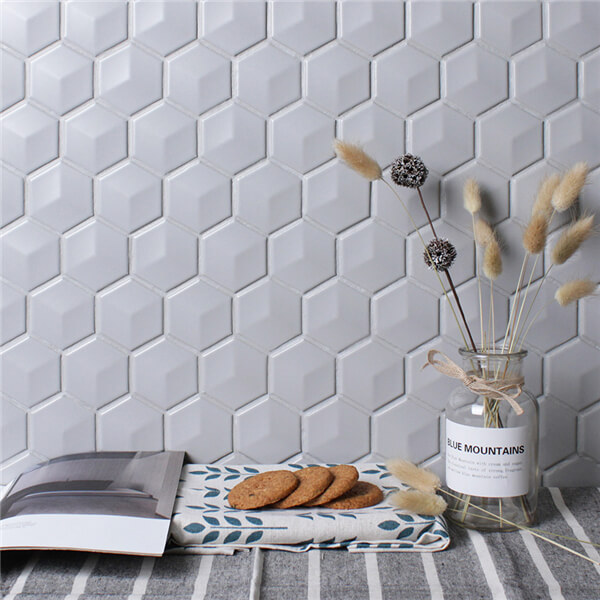 Differ from a ordinary subway tile, this 3d porcelain wall tile adds an extra fineness to the backsplash. If you are seeking for a 3d tile backsplash, this pattern would looks fantastic and works perfectly as a splash back tile.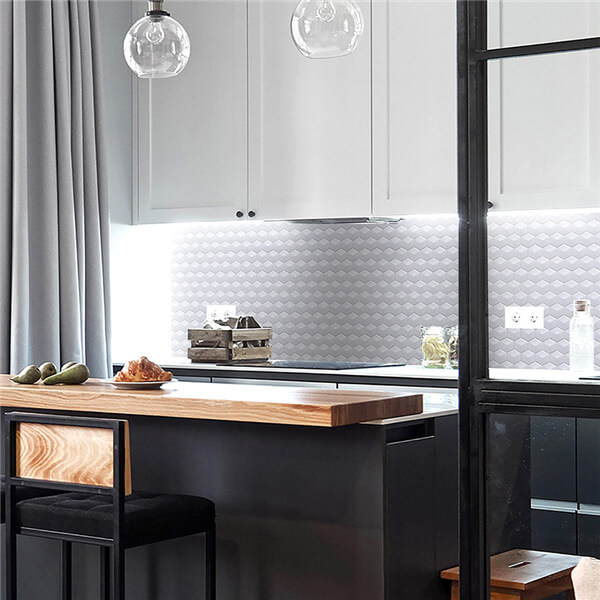 Adding a wow factor to a space never go wrong. This 3d hexagon tile create a sleek look to backsplash and looks eye-catching, changeable by the trick of light, the on-trend white cabinet and dark island keep the space neutral, the combo of design makes a stylish and minimal kitchen style for you.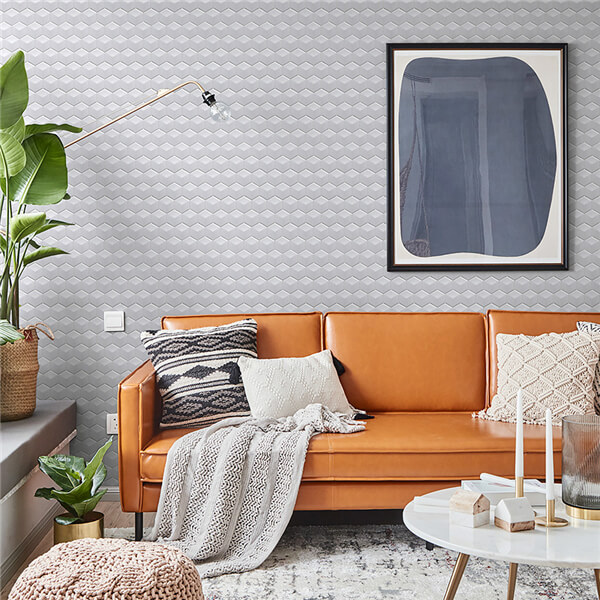 When you choose to tiling the entire wall with this 3d pattern, you make a statement to the living room. Paired with the wood look flooring with cozy rug, orange sofa really warms up the whole space.
Our 3d diamond hexagon ceramic mosaic tile comes in variety of colors to choose from, including matte gray, matte light gray, matte dust gray, matte pink, matte blithe green, matte sky blue, matte or glossy white, matte or glossy black. For best hexagon tile mosaic price, welcome to contact us now to get a competitive quote.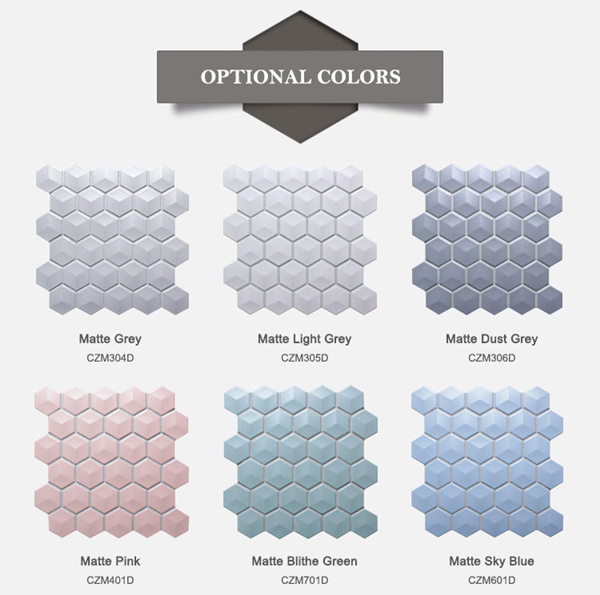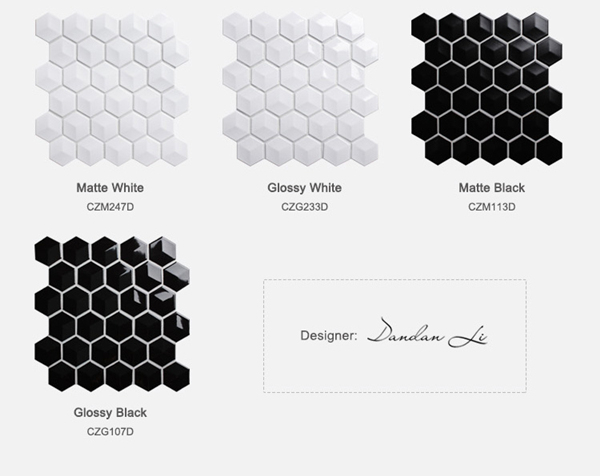 MM-Mosaic is specialized in wholesale mosaic tile supplies for years, if you are in market for our products, please do not hesitate to contact us for cooperation, we are looking forward to estalishing a long business relationship with all customers worldwide.