Mosaic tiles are a piece of art in interior decoration. They are various styling and more versatile than you think, there are different uses of mosaic tiles, that provides endless possibilities in your interior designs. Mosaic tile company is keeping innovation on this product lines and today we are going to introduce our new trendy mosaic pattern design - star x cross in blue mixed white color. Read on and explore more about this new member of MM-Mosaic.
Star x Cross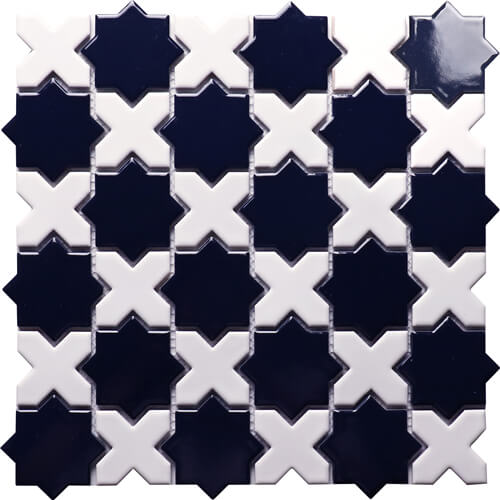 Featured product: blue-white star x cross ceramic wall mosaic CZG080A
Inspired by the Moroccan tile and Spanish architecture, we create the star x cross pattern in different colors for different styles. This product is popular in our customers who are interior designer, builders and those fond of something new and unique. Manufactured to have glossy finish and matte finish, the surface is suitable for wall and floor use. Colors range from blended color, textured and fambe effect, perfectly suits every customers' taste. If you are looking for a mosaic tile to install a featured wall, try to consider this item.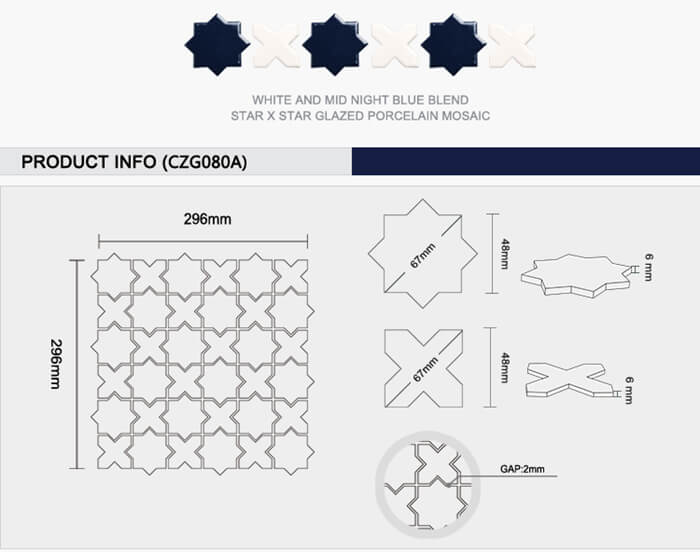 Product specification: chip size: 67x48mm; working size:296x296x6mm; gap: 2mm;
Mesh mounted technique makes your installation simpler.
See some examples of how this mosaic pattern spruce up your interior space and liven it up:
Install A Featured Wall
Painting is not the only way to make a nice wall design. Mosaic tiles are an unique solution for adding features to your wall. The blue and white mosaic tiles keep your room in a delicate and subtle way, the color combo makes the space look cozy, graceful and Nordic! The wall won't look dull finished with the star and cross pattern, it is artistic, eye-catching and not dazzling. Example like below.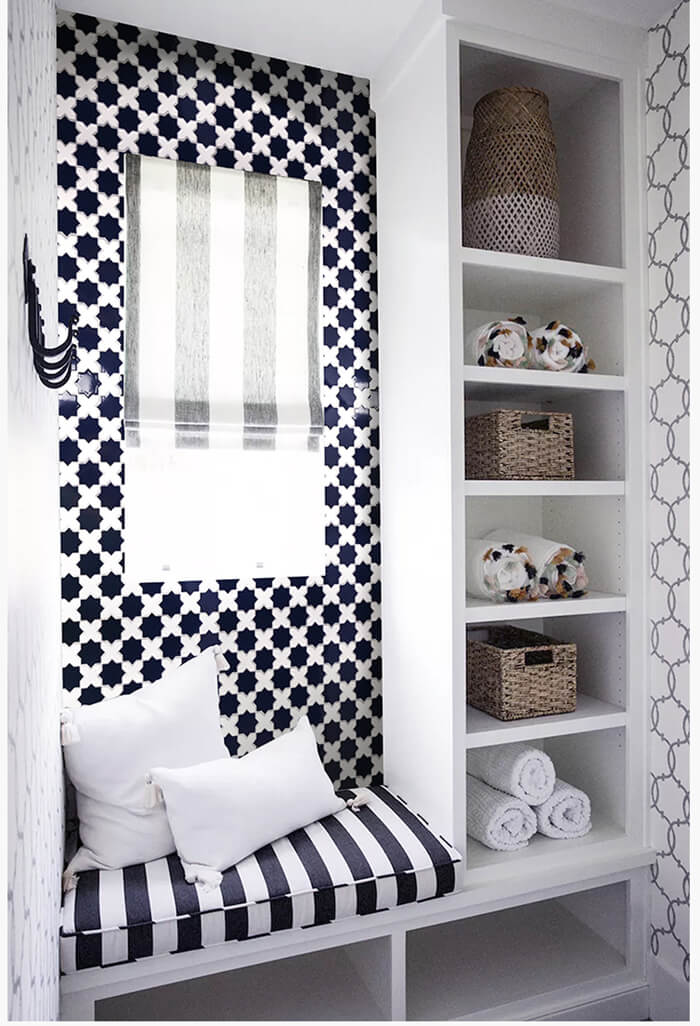 Your Kitchen Backsplash Looks So Good
It is delightful when your guests admire the backsplash of your kitchen, a stunning backsplash is always the most effective way to make your kitchen stand out! People loves to decorate the kitchen in simple light tone, meanwhile, they are worried that it is a bit boring. Then choosing pattern kitchen tiles can perfectly solve this problem, sometimes you can not believe how wonderful the pattern tile can magnify the aesthetic of your kitchen. All eyes will be drawn to the tile and travel with the flow of the design. Look at the star and cross pattern tile kitchen back splash, unquestionably, you will fall in love with it and your cooking time won't be boring any more.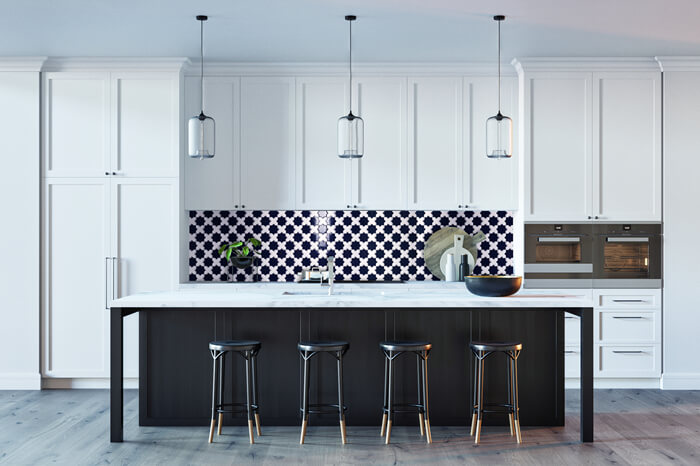 Have your inspiration from this mosaic pattern? Welcome to share your ideas and comment below. The pattern tile comes in more mixed colors for choice. Including glossy white and blue, glossy green mixed, glossy grey mixed green, glossy white mixed grey, glossy white, gray mixed yellow.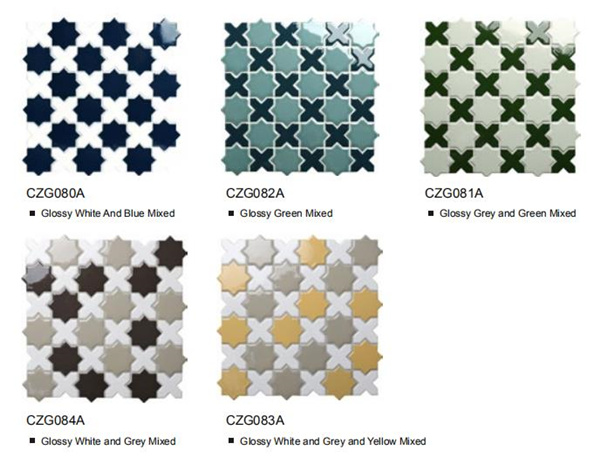 If you love this post, you would like to read:
1) Style Collection: Vibrantly Green Premium Glazed Star x Cross Tile >>
2) Style Collection: Interesting Gradient Grey Star Cross Porcelain Mosaic >>
MM-Mosaic has into wholesale mosaic tile supplies for over 10 years, we have established long-term business relationship with trader, dealer, distributors, interior designs and retailers from all over the world. We are looking forward to hearing from you for cooperation. Contact us now for more product details if you are interested in our collection.