Not so long ago, design interiors were expected to be minimalism or cold industry. However, as more decorators lay on various colors and creative shapes, they are borrowing from places where bustling and imaginative combinations are standard operating aesthetics, just like Morocco. We always say Moroccan style, but are you really know what's the really Moroccan style? In an abstract way, it might combine nomadic Berber, Arab-Islamic and European influence together and it slightly changes characters. From the special point, Moroccan stylish design means an imaginable fantasy.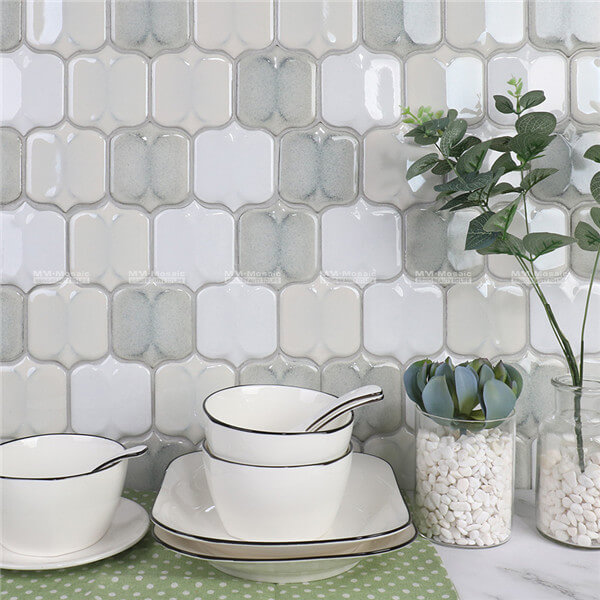 Featured Product: Crystal Glazed Moroccan Bubble Porcelain Mosaic mix color ZOC3001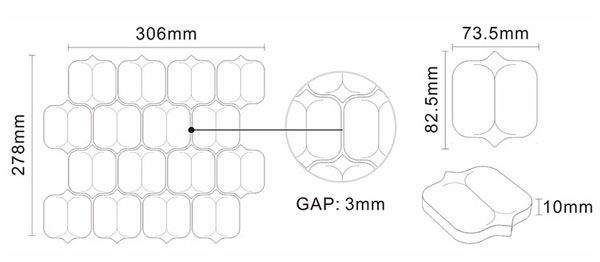 Keeping up to date, we have launched the characteristic Moroccan lantern tile, which looks like a lovely bubble. Moroccan tiles are certainly contrary to popular belief, which are not complicated designs. By using other sunny furniture or Mediterranean decor, you can achieve an uncomparable backsplash without committing to the dull design.
Moroccan-Inspired Backsplash
This kitchen echoes a special pure Moroccan style wonderfully with its plain white cabinet, natural wooden hearth and fresh flowers. The mix color lantern tiles in regular order design set a warm and sunny kitchen tone.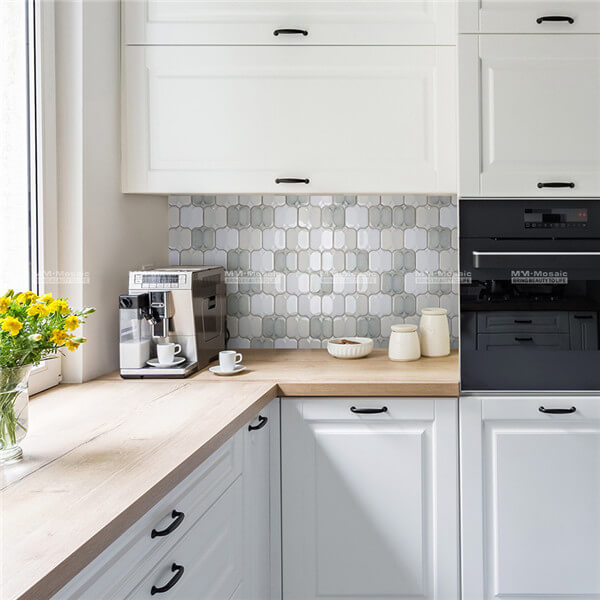 Another cold hue backsplash might cater to your taste if you are a person who loves the neutral colors. Gray is also a common constructive and decorative color in Moroccan design and it's a nice way to incorporate all sorts of distinctive furniture into your kitchen design without feeling overwhelming. The elegant white cabinet, the deep black kitchen countertop, and the gray backsplash tiles all pair well with each other, which create your space in a subtle way.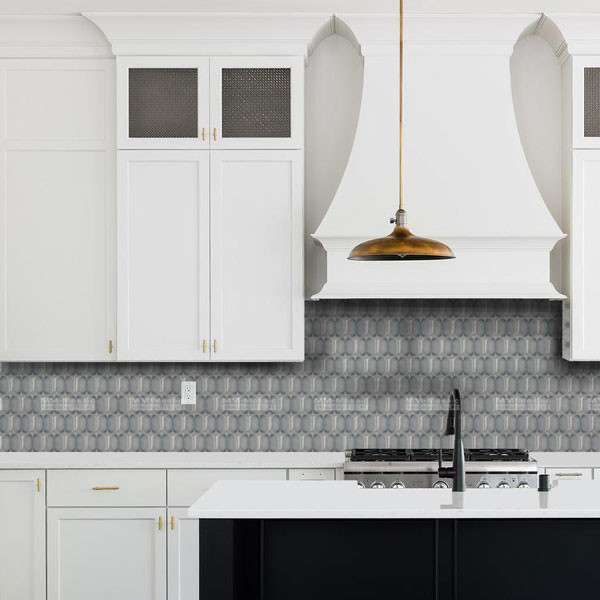 Moroccan Bathroom Ideas
If your space design sensibility veers on contemporary. Don't worry about that your modern bathroom will not match the Moroccan style tiles. On the contrary, the fantastic porcelain mosaic can be just the thing to bring a wall of whimsy to your wash space.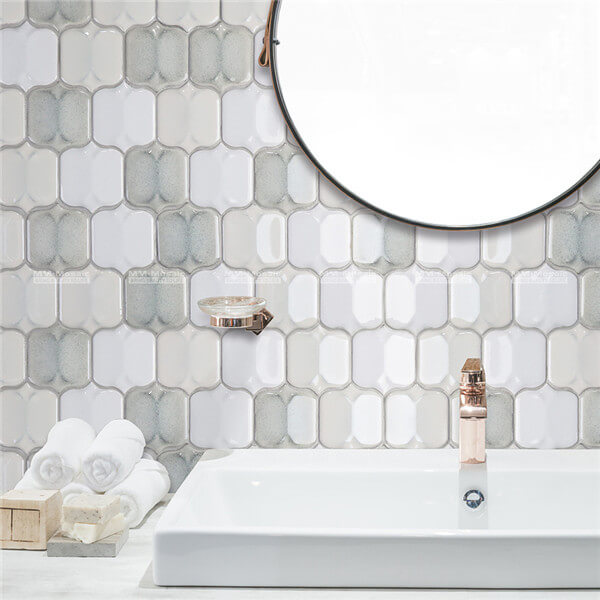 We all love how this interesting shape is incorporated into this modernistic shower, which will become an ideal place for relaxing the mind and body in an atmosphere of complete comfortable space.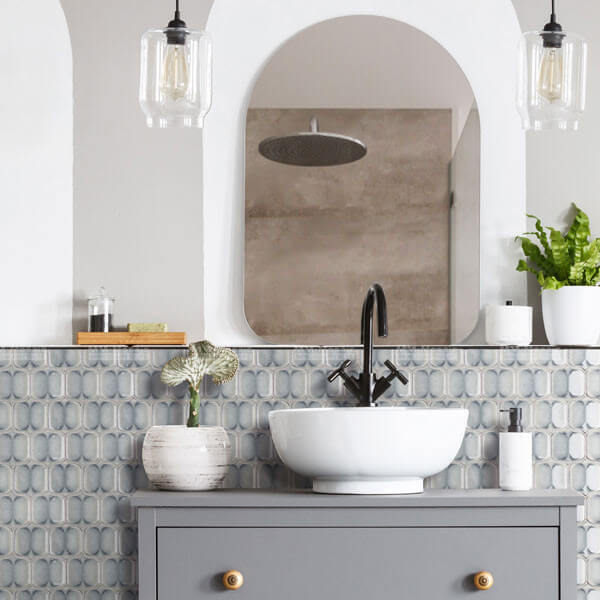 Featured Product: Crystal Glazed Moroccan Bubble Porcelain Mosaic gray ZOC3905
If you don't like large areas paving, you can consider small areas laying. Combining three different colors, this Moroccan bubble mosaics also can brighten the whole wash area. Wooden mirror storage, wooden washstand, and other wooden toiletries all make this mosaic wall more prominent.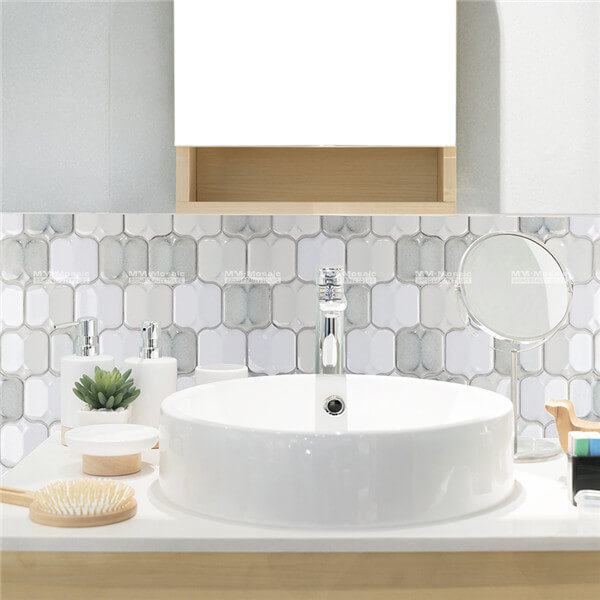 More Moroccan style inspirations, we highly recommend this article: The Hottest Trend For Interior Design-Moroccan Arabesque Tile >>>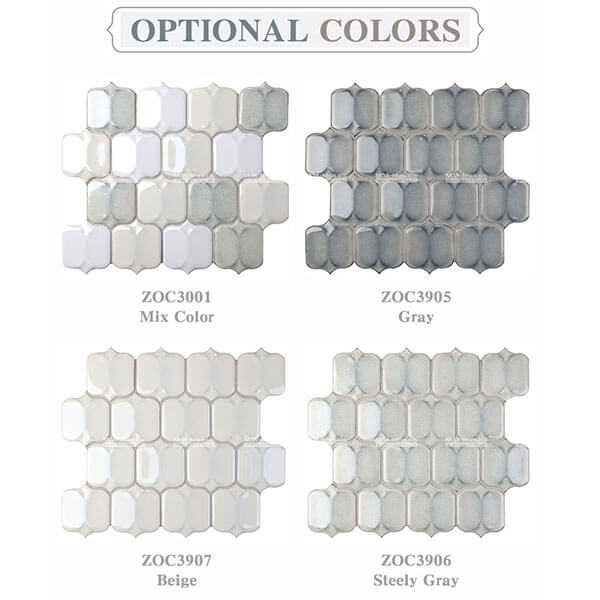 Get any Moroccan stylish inspirations? Inquiry us for delicate samples! MM-Mosaic, as an experienced mosaic manufacturer, will provide various Moroccan tiles and plenty of creative shape porcelain mosaic for your building projects!