hen it comes to interior decoration, few people likes to takes black wall decor into their homes because they think black would feel overwhelming and stressful, especially black might make the space darker and look smaller. Actually a black wall can also be very beautiful and elegant even in small room. Today we are going to introduce our new collection - L shape porcelain black mosaic tiles, which is a nice surface pattern to spruce up any interior spaces. Read on and get inspiration.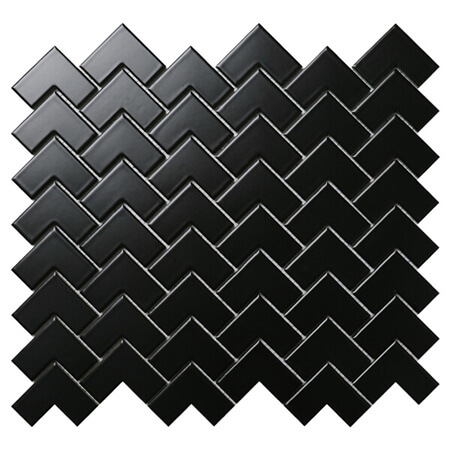 Featured product: matte finish porcelain black mosaic wall tiles CZM170Y

Chip Size: 48X48-25X25mm; Sheet Size: 283X318mm
Thickness:6mm; Gap:2mm

The new style black mosaic tile pattern is designed in a L shaped, that makes the sheet different and eye-catching even it is rendering in understated black color. The L shape chips works perfectly to create a geometric look and add a lot of characters in any cases. It has a matte finish, which is good-touching and wear-resistant. For simpler installation, the tile sheet is mesh-mounted on back, that will save you lots of times and energy when installing.
Black is undoubtedly an excellent wall background color. Usually most interior designers advise to use white on the walls to make the room more spacious and open, however, black wall can look beautiful, too. Example as below, the black wall background is very stylish to make a statement to the restaurant, it shows the good taste of restaurant owner. The L shape mosaic tiles in black color installs a feature wall, you don't need to worry that there is too much black, as combined with green plants, wooden furniture and warm lighting, there is a harmonious and modern design for you.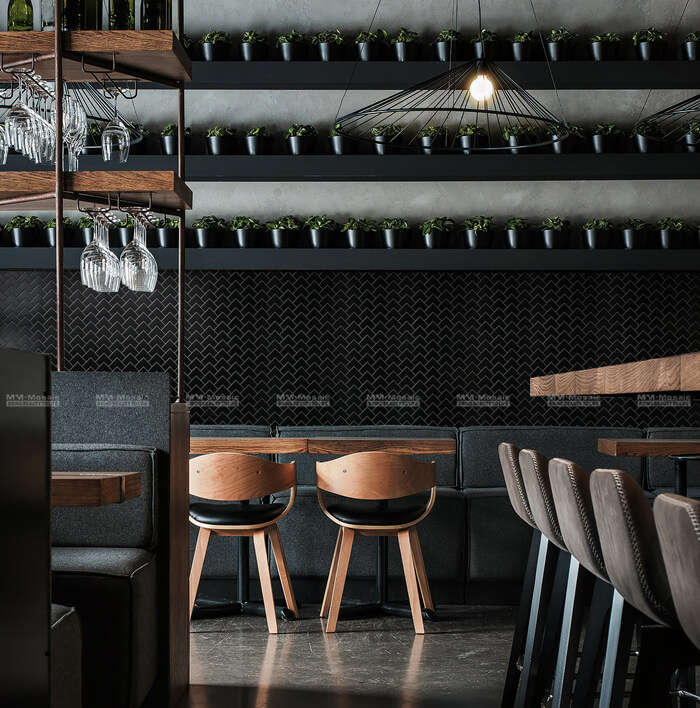 A black tiling back splash can even look gorgeous in your kitchen, you can decide the area of your kitchen back splash, it is up to you. And you can even extend your back splash to the whole wall like below, the dark wall looks relaxing and smoothing, and it is a good way to have some contrasts to make the interior decor well-balanced. The L-shape pattern makes a striking appearance to the kitchen and make it more luxurious. Personally, I do prefer dark shades for the kitchen for that would be more practical, what you should do is to find a way to make the color work.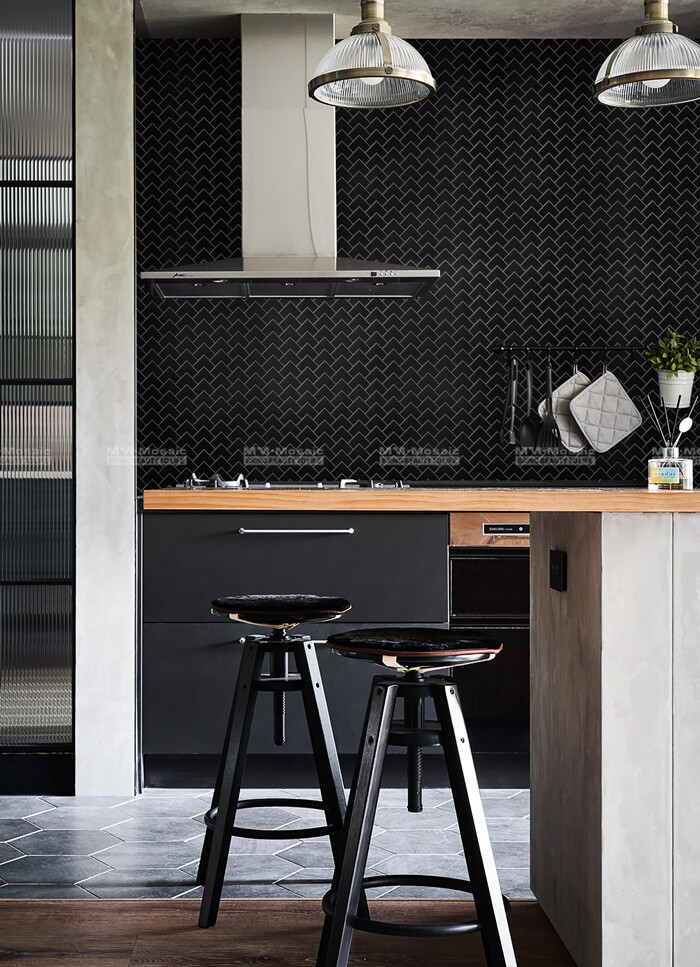 Black mosaic tiles in pattern is a great alternative if you want to incorporate black wall in your house but you don't like to go with black paint. This way you can take patterns into your design beautifully.
If you love this L-shape black mosaic tile for sale, you can have 3 color options, including matte black, matte white, matte black mixed white. Contact us today for best pricing and sample can be provided for quality check.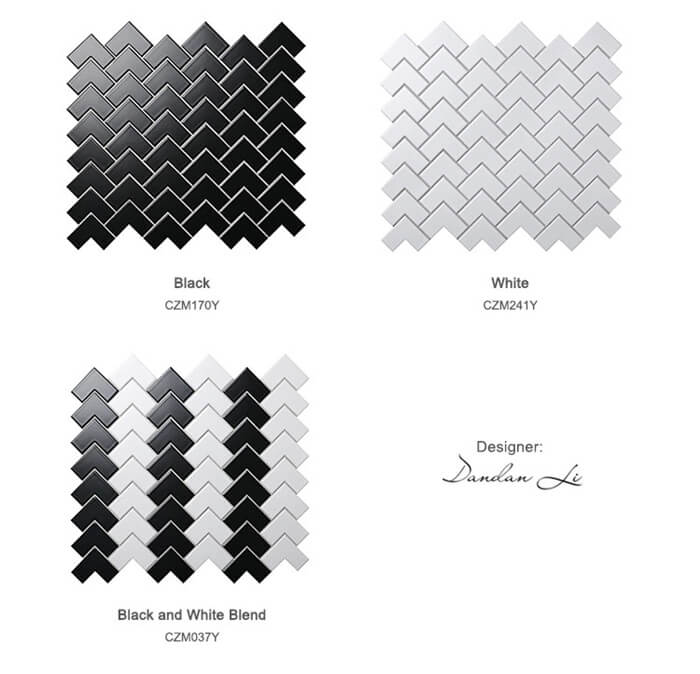 MM-Mosaic is a professional mosaic tiles manufacturer from China, we are in main line of porcelain mosaic tiles and other types of mosaic and tiles products. We are glad to hear from you and establish a long-term business relationship with you.