Unexpectedly, textile patterns are coming back among the interior design this year and it becomes increasingly welcome in home improvement. Have ever heard anyone say that with the inclusion of characteristic textile patterns, porcelain mosaic will be given a dose of warmth. Paving textile tiles can infuse your space with textural dimension and visual depth. What's more, porcelain mosaic is a practical means for giving richness into decoration as well as it brings so much versatility in plenty of application methods.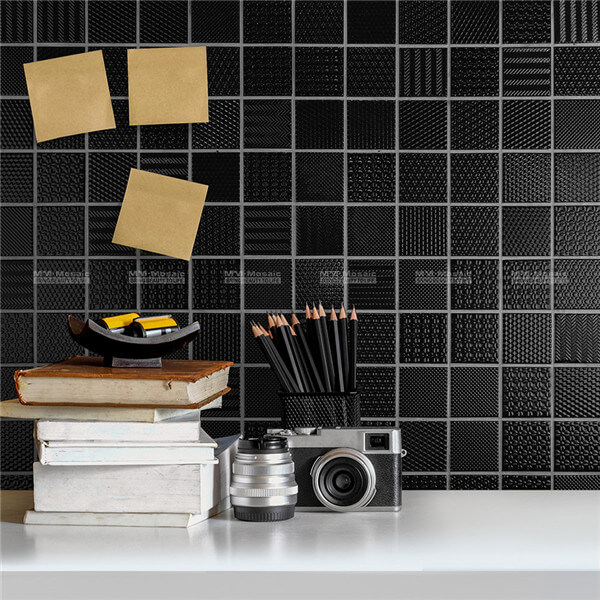 Featured Product: Textile Pattern Porcelain Mosaic Black KOC3101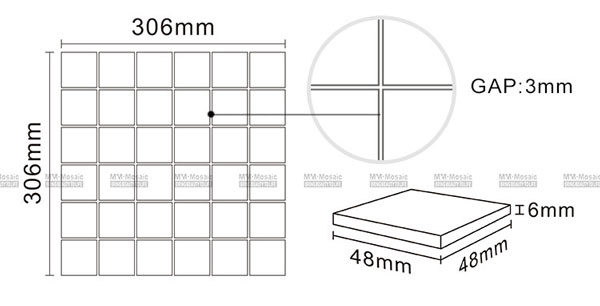 Therefore, various textile looks can be created with different style and there is always a one to meet your aesthetic and needs. In order to catch this popular pattern, we are rolling out our newest product -- the textile pattern porcelain mosaic with two different laying ways.
Square Tiles
Recently, our designer falls in love with the textile surface because of the way they imbue otherwise hard finishes with a special touch feeling of softness and unique character. The classic square shape combines well with the concavo-convex surface, which makes a range of diverse tactile effects from comfortable and warm to cold. Nevertheless, they give a refreshing inspiration and make them stand out from the more minimalist trends in recent years.
The reason why these square mosaic tiles can be installed in so many different spaces from the entryway to the bathroom is that their versatility and elegance feature make an enormous contribution. These textile designs are made up of porcelain mosaic, which means there is something to complement various styles.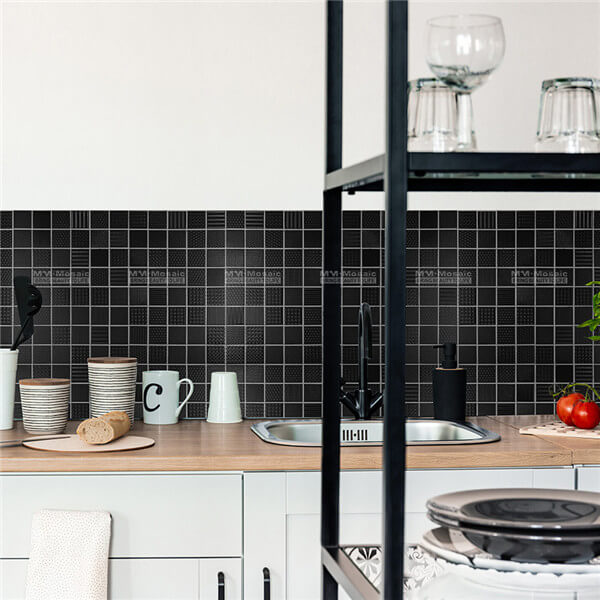 Wanna unparalleled and cool backsplash? Porcelain mosaic has been proved that it's a perfect medium for making space the cozy of well-loved textile patterns, thanks to their sophisticated and complicated detailing. Our design used this mosaic to complement the kitchen space, creating an amazing focal point that is both functional and trendiness.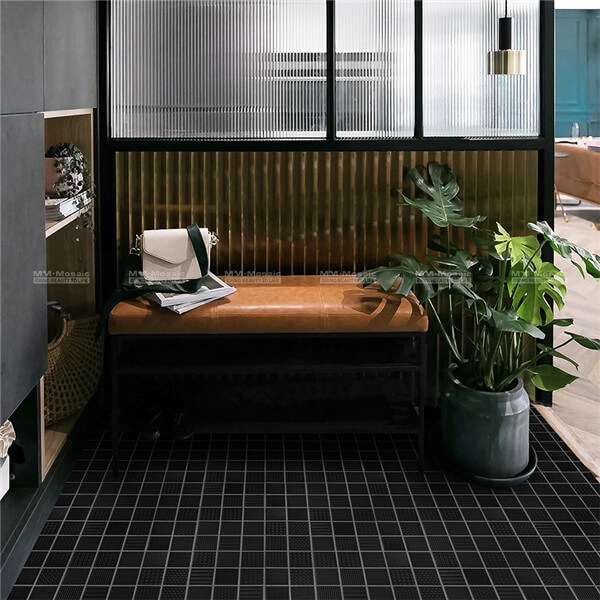 This entryway utilizes the lifelike texture pattern of delicate textiles to giving the floor tiles of coolness sense. Furthermore, the special surface has a strong skid-resistant, which makes them suitable for flooring tiles. These tiles pair excellent with the black shoe cabinet, and it a combination that works well with the entry spaces so that catch your guest's eyes at the first moment.
Subway Tiles
When it comes to tiling your shower, there are lots of options and you might get overwhelmed. Why not straightway choose subway tile? With the clean lines and unique textile patterns, our wholesale subway tile is confident to leave a deep impression on your family members and make them love this wonderful wall.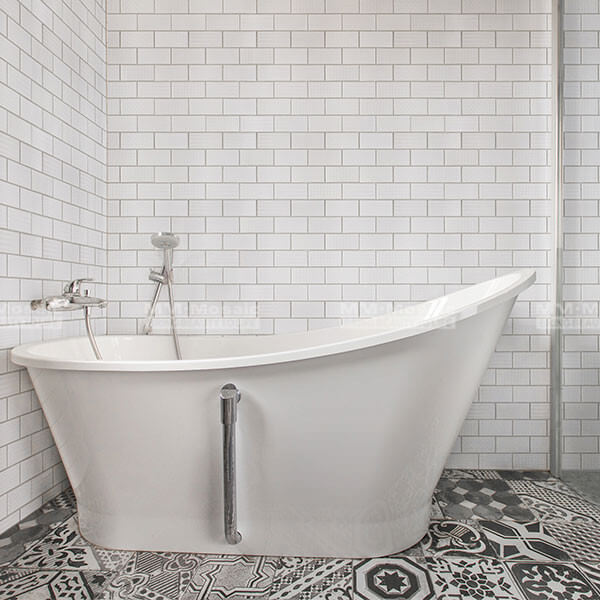 Featured Product: Textile Pattern Porcelain Mosaic White ZOC3202
If you are not content with just a square shape, there is another classic subway tile for your choice. These pure color mosaics are faultlessly complementing the bathroom, which creates them a multi-dimensional textile surface and perfectly echoes your bathtub colors or floor tiles.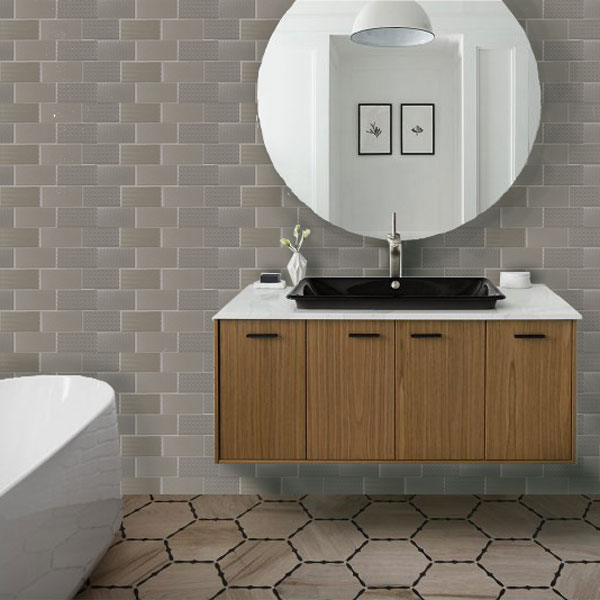 Featured Product: Textile Pattern Porcelain Mosaic Steely Gray ZOC3301
There are many bathroom inspiration waiting for you: Decorating Bathroom With Trendy Finish Porcelain Mosaic Tiles >>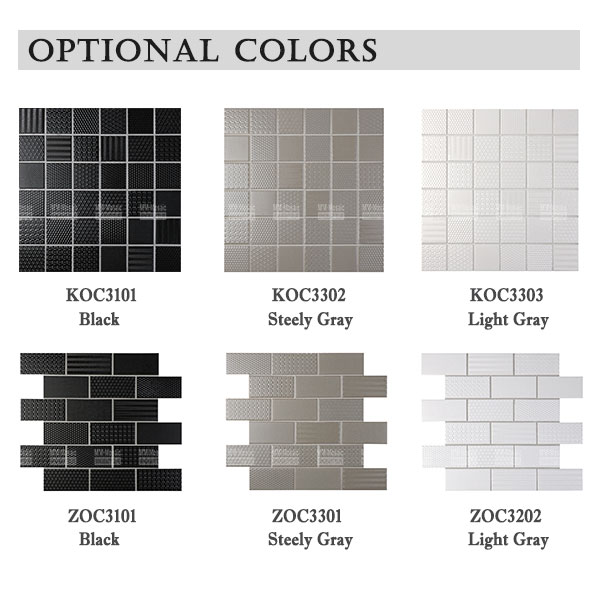 Get any design inspirations? Inquire us for this beautiful textile mosaic samples immediately! As experienced mosaic manufacture, MM-Mosaic is very pleased to share interior design ideas to you and we are looking forward to getting your bold thought of home project!