Penny round mosaic tile is a great way to spruce up any interior decoration, adding a little texture and pattern to your space project. Round mosaic tile is common to see in wall cladding or backsplash deisgn in many homes, but not floor. Many homeowners think that it is not ideal for floor as this small pattern would be slippery used in kitchen, bathroom as well as any wet rooms. Actually, it is not right, penny round mosaic also can be used as floor tile, which can provide your home a much more delicate look than regular tiles, meanwhile creat a safe floor for you. Today we are sharing you our new collection of penny tile - full body anti-slip 12.7mm tiny black penny round mosaic tile, a surface pattern suitable for both wall and floor.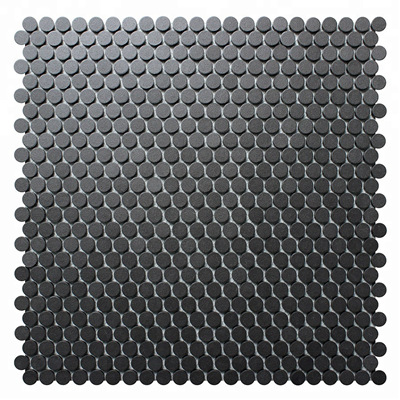 Featured product: 12.7mm unglazed black penny round mosaic CZO137B
12.7mm diameter is a tiny size that makes the mosaic pattern more delicate. This small mosaic tile comes in a full body unglazed surface, which is non-skid enough for flooring. Mini chips with lots of gaps helps to make the floor less slippery after installtion. The full body tile manufactured with special process is going to build an unqiue and natural look to any spaces. Made from durable ceramics, the surface pattern is wear-resistant, scratch-resistant, lower water absorption rate and will not fade.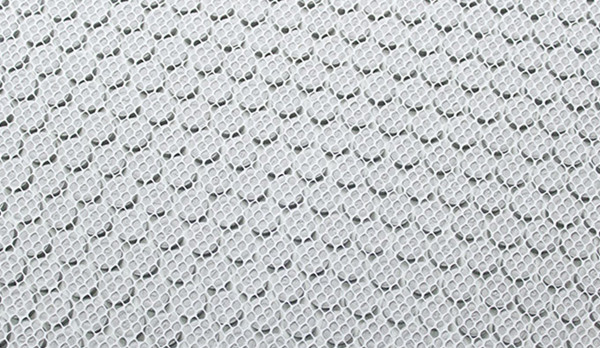 The mounted technique is mesh back design, the tile sheet is easy to install and cut.

Have you get inspiration from this penny tile, and imagine how to apply it in your space? Following are 3 areas to decorate with this item, read on and take a closer look.
Install A Subtle Backsplash
Penny round tile backsplash is a popular design in most modern kitchen and bathroom. This black round tile backsplash creates a timeless and classic apperance to your home. Choose white grout color to make a contrast effect to the backsplash, that can unquestionably let the penny become the focus in the space.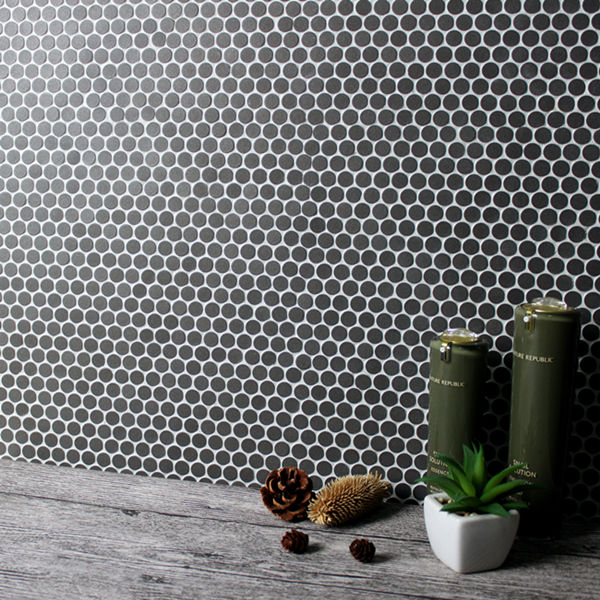 Build A Scandinavian-Style Living Space
Nordic style is getting trendy in today's home decoration, especially beloved by those minimalists. Less is more, and simple makes classic. The black penny tile walls add dimension to your living room, the whole cool black-white hue dresses up the Scandinavian room.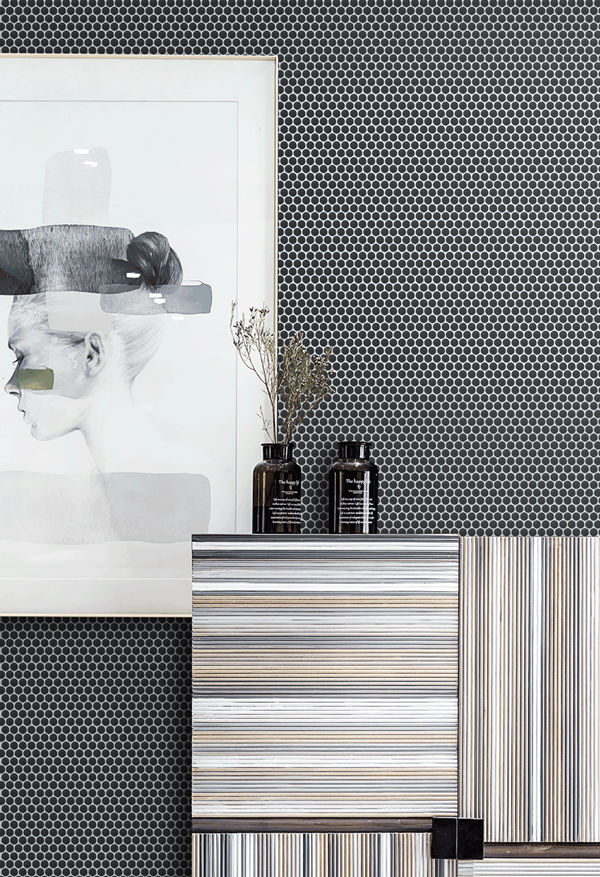 I Have This Things With Floors
If you are tired of using large-size regular tile for flooring, then try to consider this penny round mosaic floor tile. The penny tile would works perfectly with its anti-slip matte finish, the black color requests less cleaning and maintenance to save both your money and energy on it. It provides longh service life even in wet rooms. Want a mosaic tile sheet composed of good look and performance? The one is a best one for you.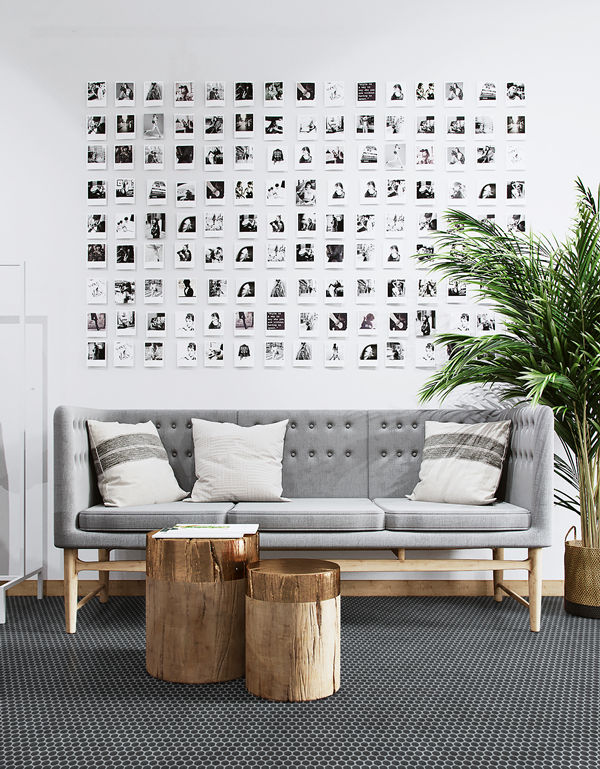 Optional Color
Black color would be felt stressed for some customers, this 12.7mm unglazed penny tile mosaic comes in 4 colors to fit your style, including black, gray, white and salt. If you are in market for it, chat with us today to get a competitive price. Sample can be provided for checking quality.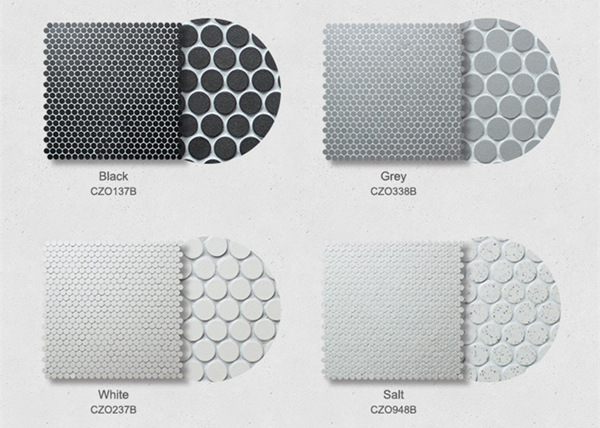 For our 2018 latest design of round ceramic mosaic tile, this post will show you the answer: 2018 Newest 10 Penny Round Tile Designs >>>
Whether you are a wholesaler, distributor, retailer or builder, if you are looking for reliable mosaic tile suppliers in China, MM-Mosaic would be your great choice. Customized-service available here for all customers worldwide.