A practical splash can inject mode and individuality into your space such as kitchen or bathroom, whether you're beginning from scratch or redecorating your current home. There are many materials available for the wall including porcelain tile, stone, and cement, but none has more attractive than glass mosaic.
What will happen when high-temperature ink-jet meets glass mosaic? Random strips and lifelike wooden texture style a big statement in our latest collection. Bits of sparkly clear and soft translucent, creating a warm feeling, ever-intriguing palette. The warm tones color ranges and ratios are particularly developed to embellish the glorious shades of beige currently taking the market by storm.
We are listing three reasons why we suggest glass mosaic wall tiles as a backsplash:
Special Color Combination
Offering a unique appearance available in an endless array of attention-grabbing colors, glass tiles are an ideal choice for making a warm design statement in an otherwise utilitarian space. With four optional colors, you can mix and match different color mosaics freely, which express your personality and bring a completely characteristic wall.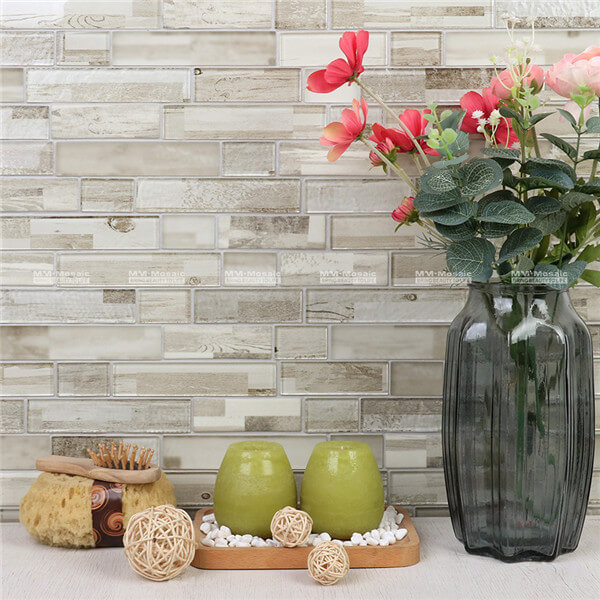 Featured Product: Ink-Jet Wooden Glass Mosaic Tile GZO003M1

Expand Your Space
With shimmering and sparkle, Ink-jet wood glass mosaic has the ability to visually expand your space, which bounces warm light around a room. If your kitchen isn't big and bright, glass tile will reflect light to make your space appear larger and brighter which adds depth and interest to walls.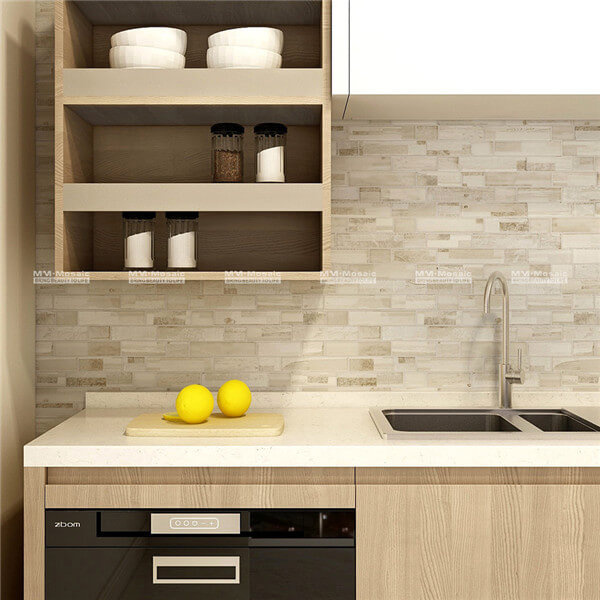 Easily Clean
With anti-mildew property, glass mosaics are particularly advantageous if your family members from allergies. Moreover, they are also stain-resistant and easy to clean and maintain - juts simply wipe them clean with a wet cloth.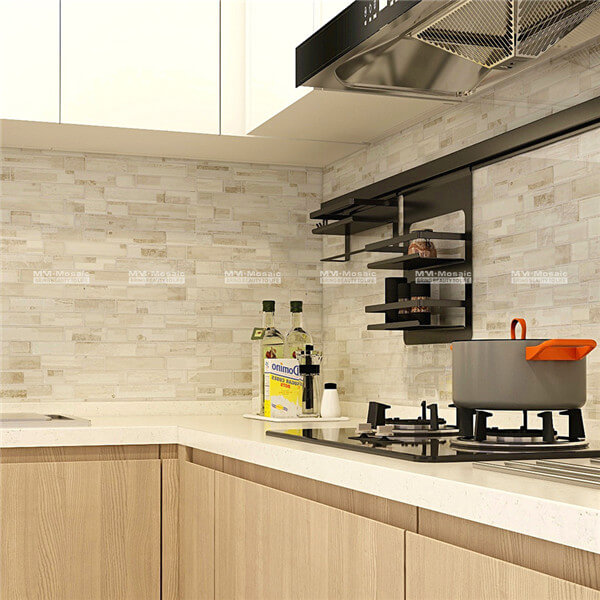 Conclusion
Glass accent tile come in an amazingly wide array of colors and variations, which has a reflective quality that catches the light beautifully, and the wooden surface can take any color tile up a notch. This warm bathroom features contemporary elements such as metal frame a large mirror, metal shelving, and the abstract fresco. All of these tones complement the whole space, which gives this ink-jet glass wall tile a more fashionable look.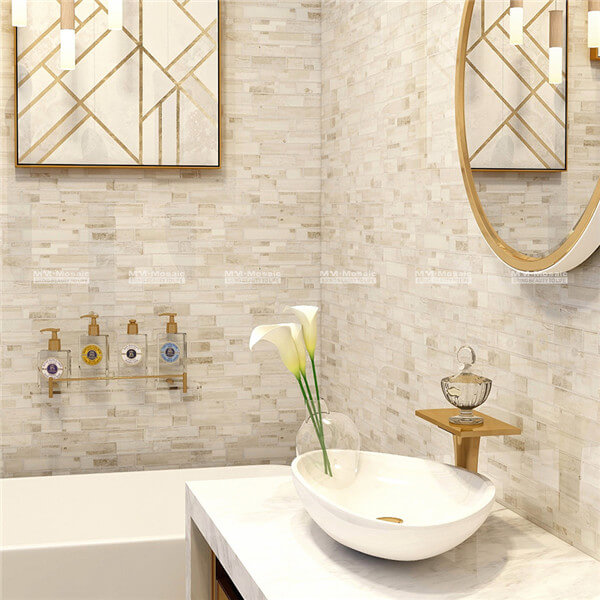 Preparing four different colors for your choice, we look forward to hearing your infinite originality: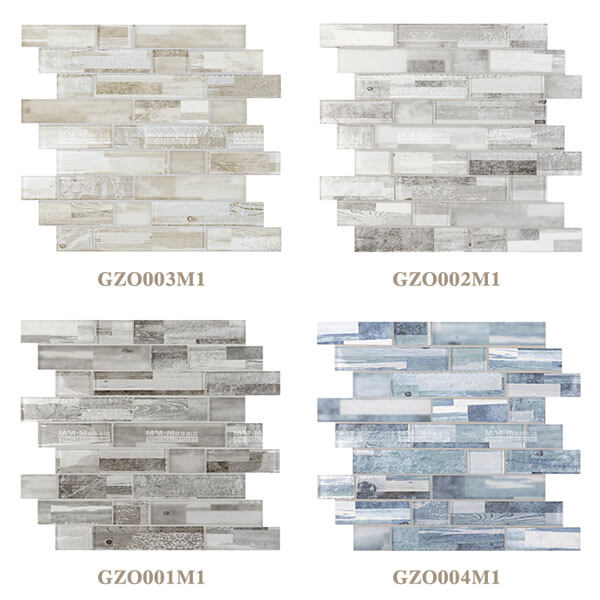 Stylish interior design trends encourage showcasing the homeowner's creativity to create an individual look with singular personality! Maybe you're a little shy about mobilizing your artistic talents to add this flair, these gloss mosaic are a great way to start. Why not contact us for samples to see and touch the textured surface?
Glass mosaic tiles have a multifarious pattern in interior design and bring continuing possibilities than you imagine. As an experienced mosaic manufacturer, MM-Mosaic is always committed to developing new technologies to produce high-quality mosaics for global customers.