In Arabic, Morocco means "The Land Farthest West". It is an exotic and mysterious country, as well as its culture and art. Moroccan style is becoming trendy in many circles especially in UK and the USA. People usually use it on architecture and interior design. Moroccan style tiles is a classic example. In today's article, MM-Mosaic is going to introduce you how to decorate interiors, like kitchen, bedroom, bathroom, etc with moroccan lantern tile in an ingenious way.
Hair Salon
Just wondering what do you most value a barbershop? Hairstylist's skill, hair care products, or service environment? I would say the atmosphere. A pleasing and well designed surrounding can draw potential customers' eyes and really improve their satisfaction as well. Take the attached hair salon as an example. The white arabesque tile backsplash is plain but not sterile. The white enhances the effect of the dim light and gives a soothing aura in which customers get relaxed and relieved.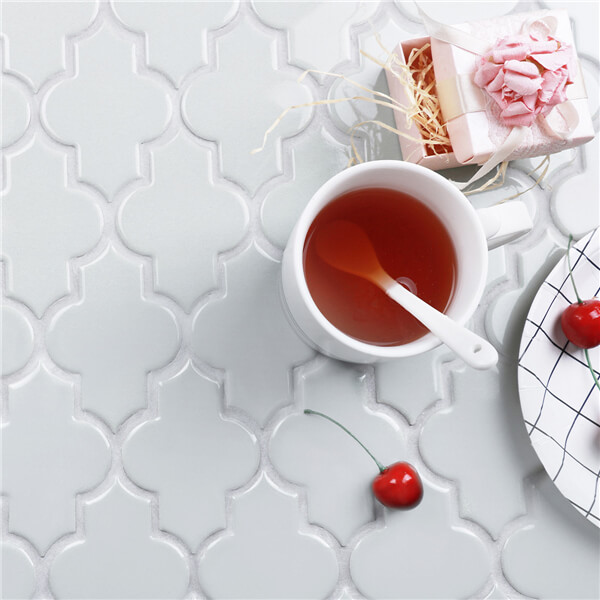 Arabesque Lantern White Porcelain Mosaic CZG201Z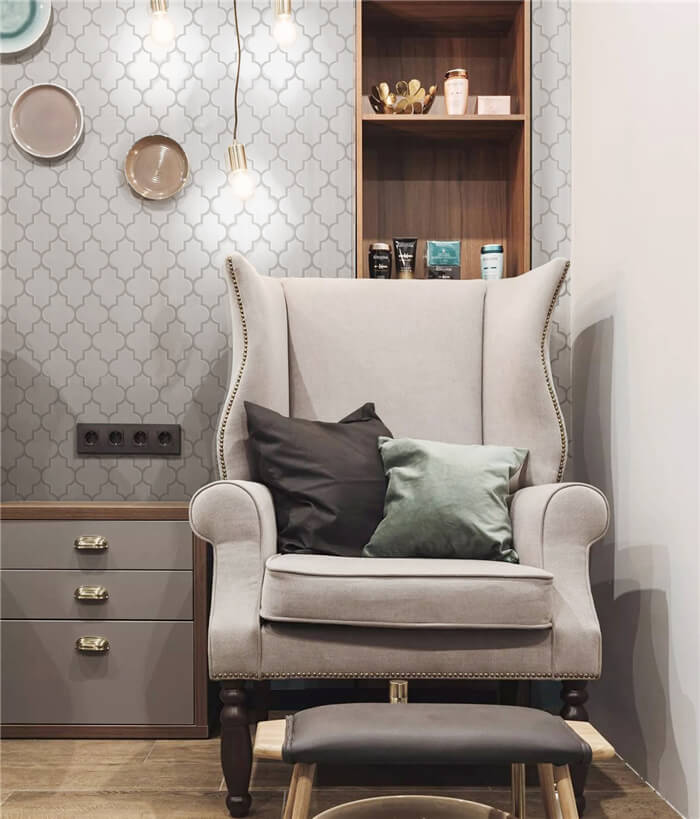 Kitchen
If asked what tile is most often installed on the backsplash in kitchen, many people would say subway tile. This is no doubt that rectangle tile has such a broad mass base in kitchen backsplash decoration, since tile that is slim and long and also placed horizontally can really stretch the dimension and make the place look more spacious visually. However, some people would think it is ordinary and want some special, then this arabesque porcelain tile could be a great option. Chocolate brown, fambe patterned and edge beveled, the tile looks elegant and can really make the kitchen a Moroccan style.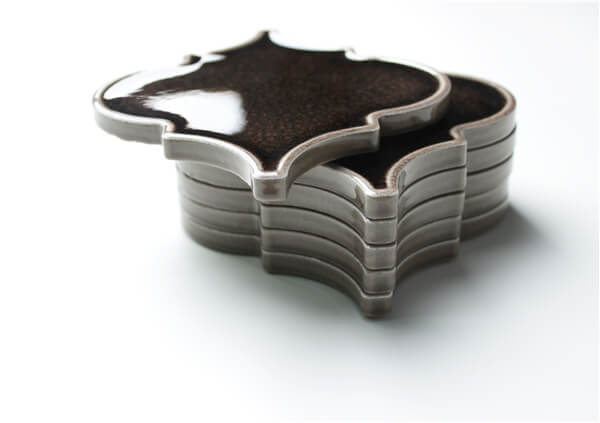 Beveled Arabesque Kitchen Backsplash Tile CZB915X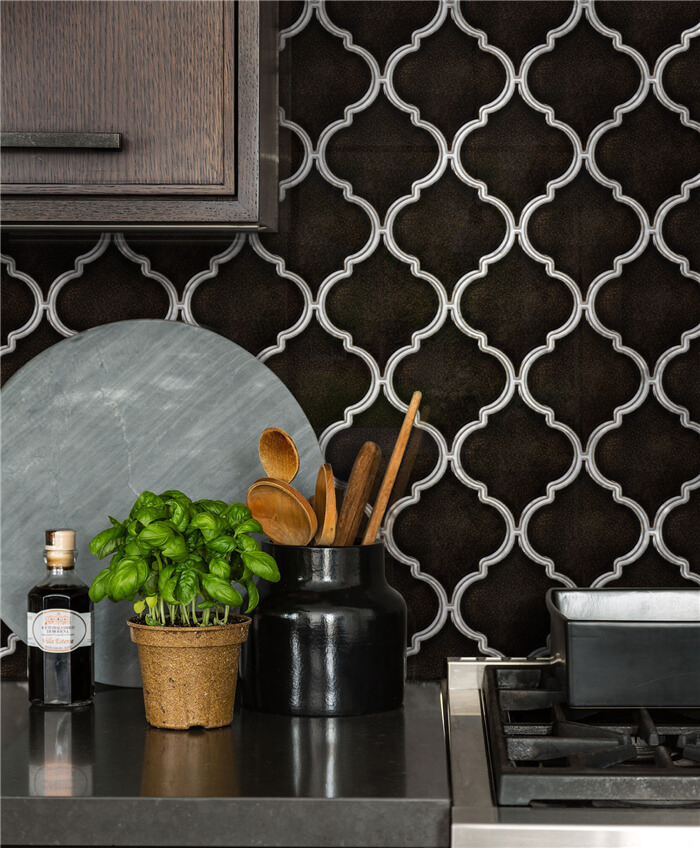 Moreover, lantern shaped tile is very suitable for decorating a screen wall that separates cooking area and living room, just as the attached dove grey arabesque tile shows. It acts as a focal part but not steal the show. Thanks to the mild grayness, the space is highlighted and well arranged.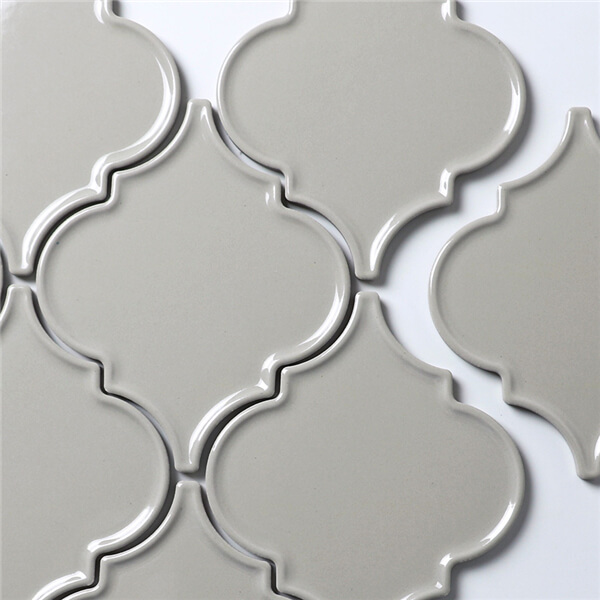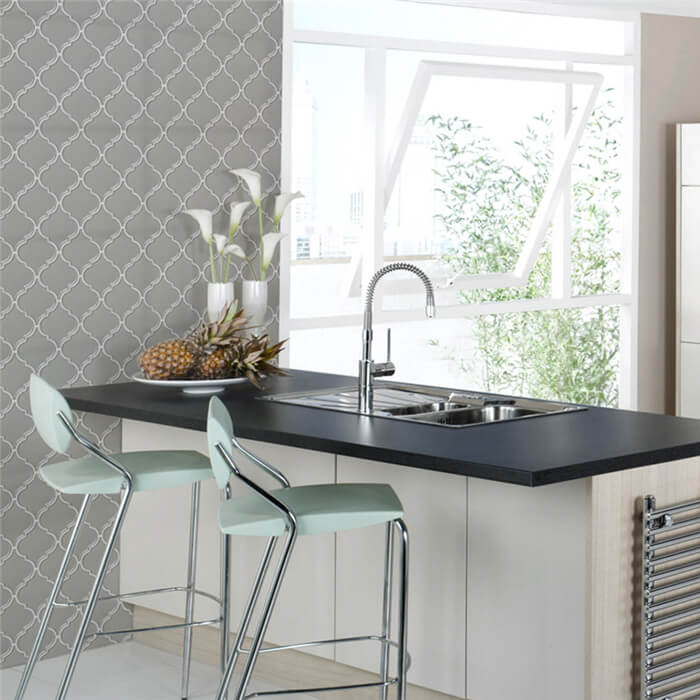 Bedroom
There is a place in the world taking half your lifetime. You got it. What I say is bedroom. Though it may be a strong word, it is true to some extent. So you can imagine bedroom is how important and influential to your quality of life. And this is why people spend much time and energy in the decorating of bedroom. It must be cozy and consoling. Warm color can help to achieve this goal. Look at the wall design attached below, don't you think it is far better than a plastered wall? This lantern shaped terra cotta tile backsplash is installed whole on the wall and make the room so different.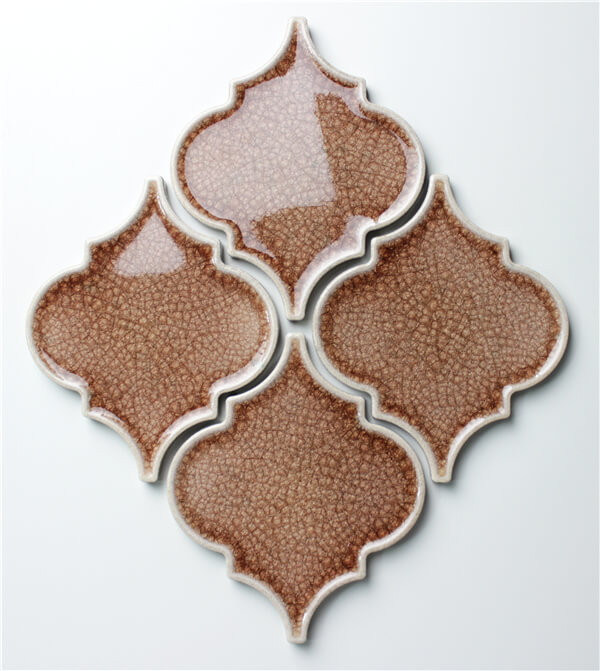 Lantern Mosaic Tile Backsplash CZB914X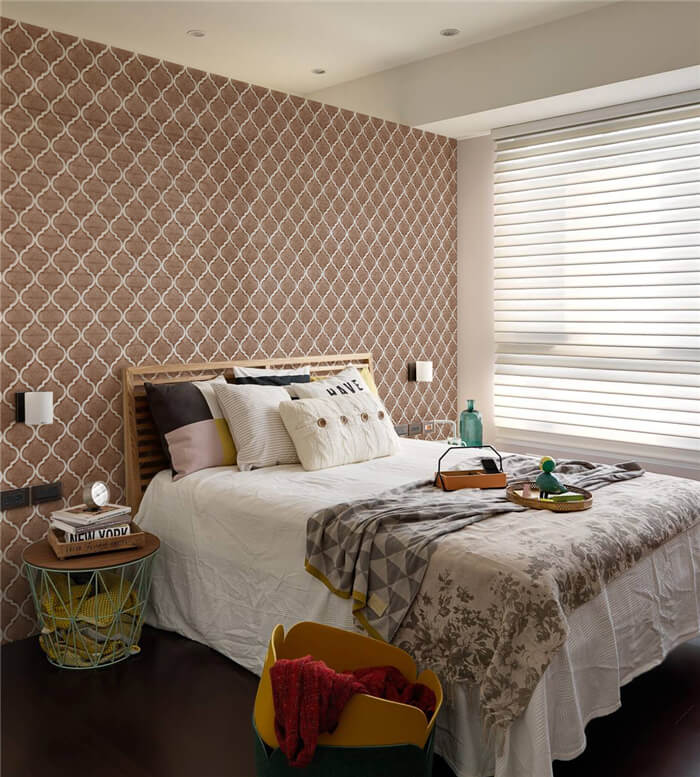 Another Moroccan lantern mosaic wall design. This time is mint green color. It gives a refreshing aura to the bedroom and works in concert with the quilt and pillows that are also Moroccan arabesque patterned. The green arabesque tile backsplash makes the room a special existence.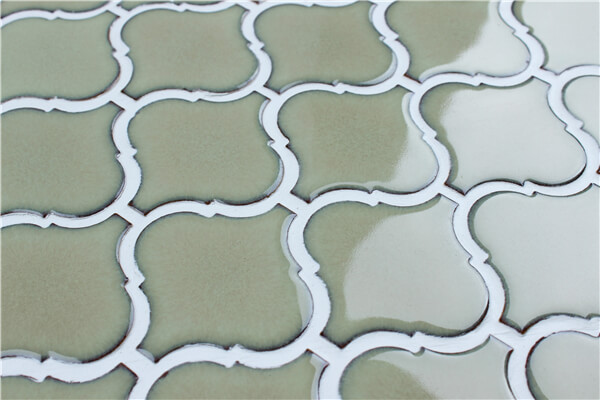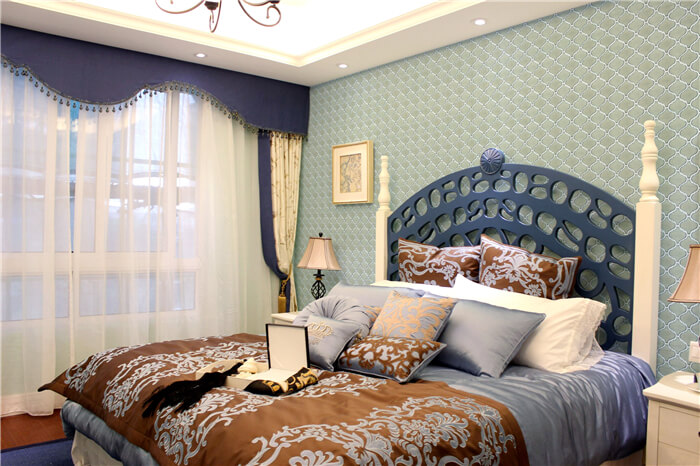 Cloakroom
What design elements a retro cloakroom should have? Answer varies. Someone would say several rustic woodworks, others may say a black-white flooring, and MM-Mosaic would say a blue arabesque tile backsplash. The attached design have all these elements, which are matching well and work out a nice visual effect. The backsplash even plays a vital role. The tile is in navy blue and with white edge surrounded, outlining the elegant shape of arabesque. The color as well as the shape has a spirit of antique style. No wonder this cloakroom is so impressive with its retro particularity.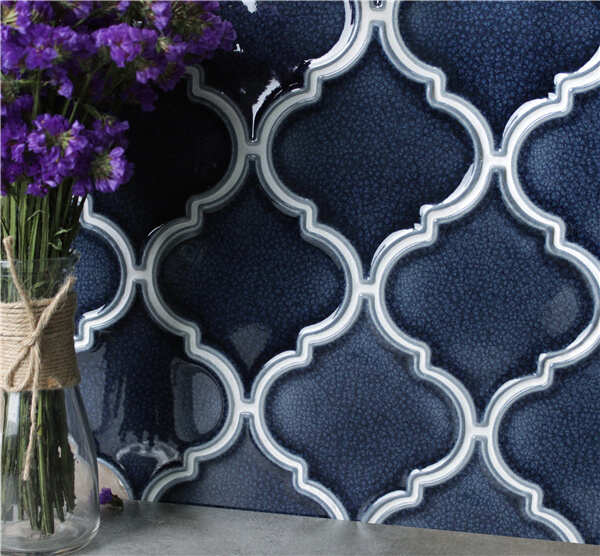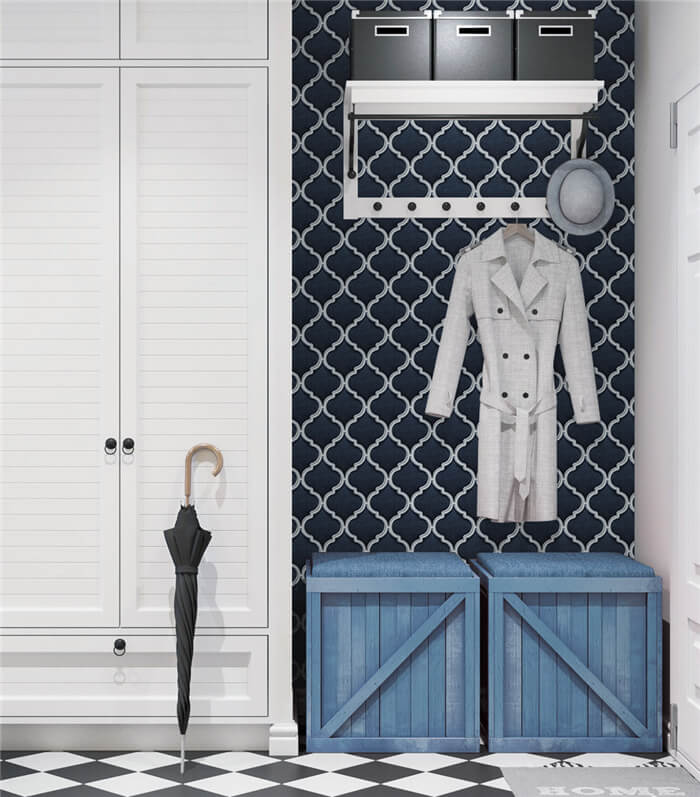 Living Room
People love spending leisure time with family in living room, and everyone wants it to be friendly and reflect their taste of art. A well-designed living room really can pluck you up as it is often the place where family make you feel warm and relieved even having been through a long hardworking day. A delicate gray arabesque tile backsplash can improve the soothing capacity of living room. As you can see in the attached picture, the room is plainly designed and each element is made to the most simplest. Simplest thing has biggest power. No matter how complicated the things and persons you encounter, you will regain peace in such a simplest place.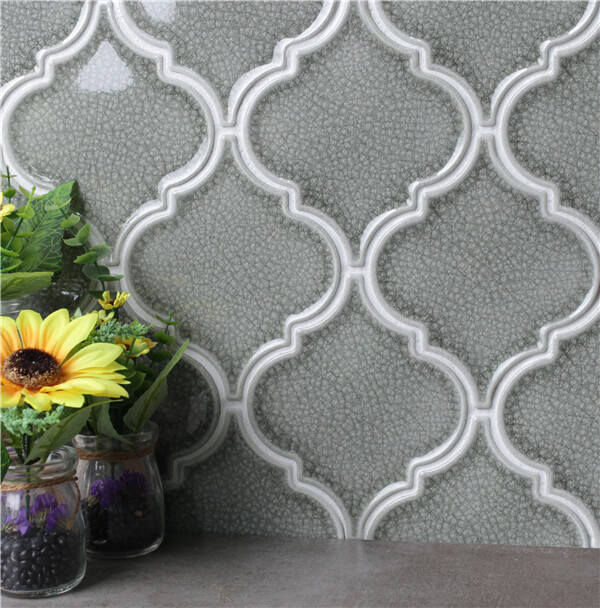 Dove Gray Arabesque Tile CZB911X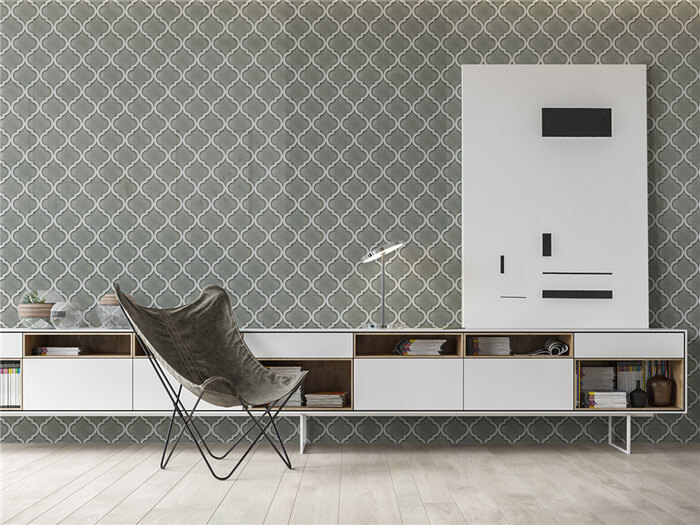 The following two living room designs are another examples of this principle. Can you also feel the power of simple and plain design? In the first design, the off white arabesque tile has successfully mellowed the furniture and home appliance which are in black or gray tone, and made the space glow yet not dazzling. Also, the second design applies the same rule too, and it is a developed version owing to the 3D whisper white arabesque tile. Three-dimensional surface add vitality and touchable beauty to the rest corner.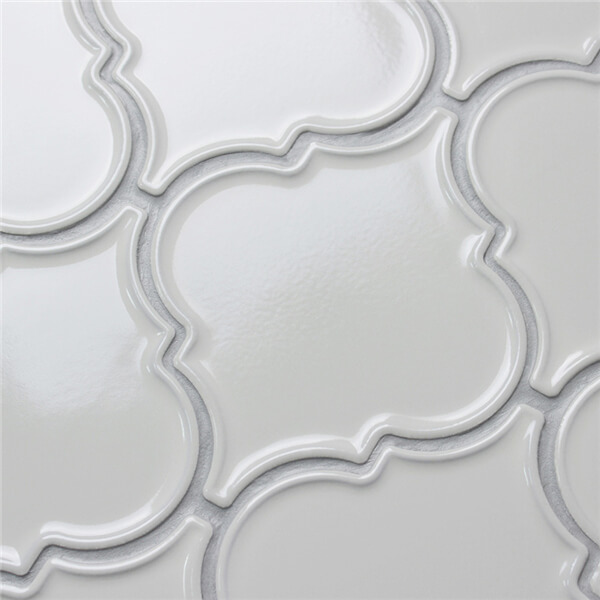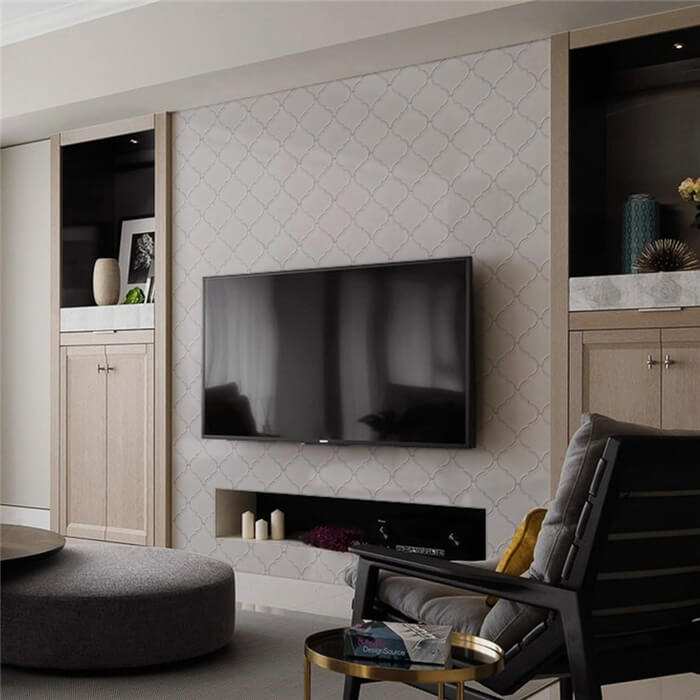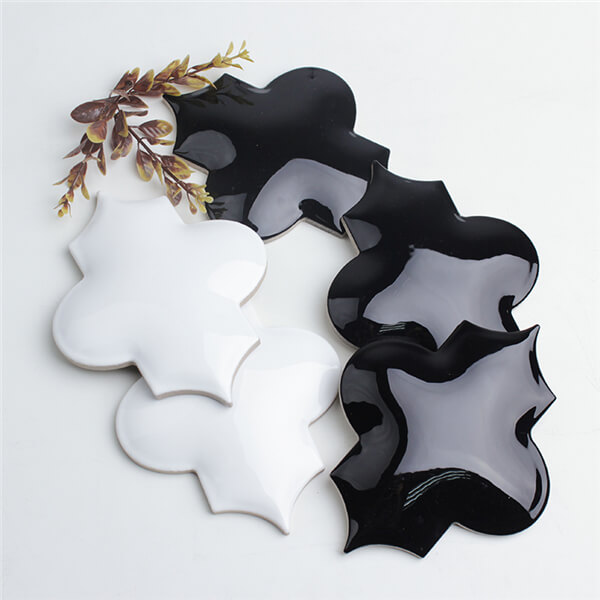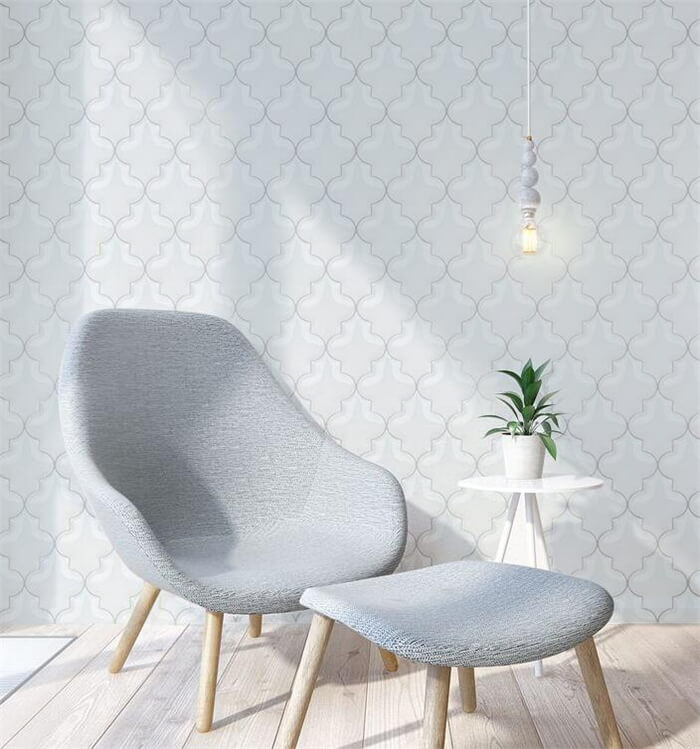 Get more Moroccan style arabesque tile backsplash ideas from MM-Mosaic, a tile company in mainland China that specializes in supplying ceramic/porcelain mosaic tiles, glass mosaic tiles, wall and floor tiles, mosaic tile art, swimming pool tiles and other related tile products. We would be so happy to hear your sweet home get enhanced with our lantern mosaic. Keep a close eyes on our blog update for home decorating inspirations.