1-inch
Very small pieces, often glass, are shaped in a 1 by 1 square. We usually call it 1 inch mosaic square tiles. Generally, twelve rows by twelve columns of these mosaic tile chips are connected in alignment to form a sheet with mesh on back. The mesh backing that combines the tile chips can be easily cut apart with a utility knife. That helps installers get whatever shape of tile at the occasion of needing to fit the corners and joints. Also, tiles can be individually peeled off to mend up the missing part.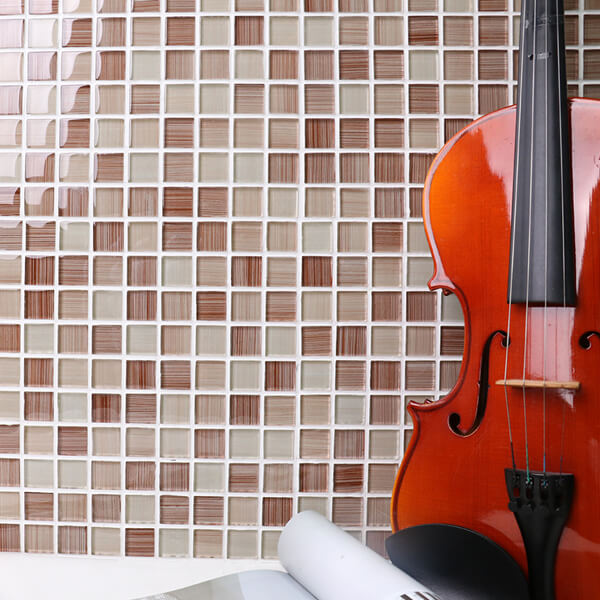 1 inch glass mosaic tiles RHG006NY
2-inch
Similar to 1 inch mosaic tile, mosaic tile with each individual tile sized at 2 inches square is usually available in mesh-connect form too. Yet the only different is that 2 inch mosaic tile has bigger chip surface to make textures and colors show apparently. In this way, tile sheet seems to look more like an entirety. Once grout gaps are filled up, it is attached firmly on the concrete wall and creates a mosaic backsplash that is integral all around. 2 inch mosaic tile is used in kitchen and bathroom for backsplashes and walls. In some cases, it can be also used for flooring, like if it is a full body tile or has a non slip matte surface.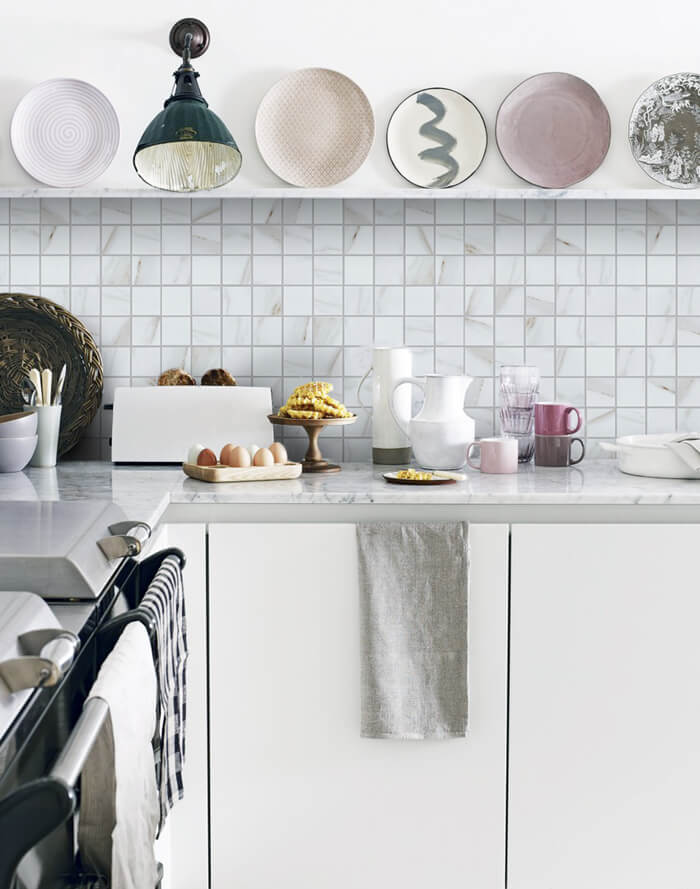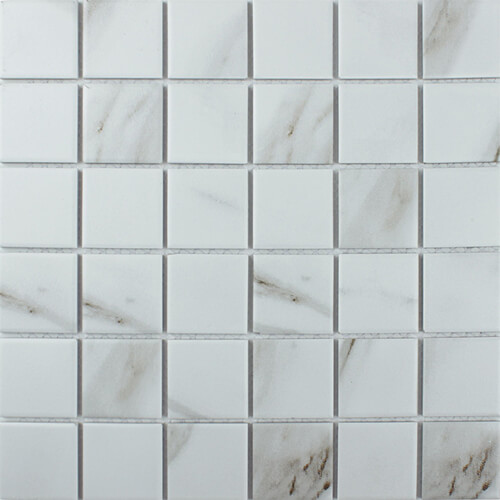 2 inch marble look mosaic tile CKM937Y
1-inch by 2-inch
Mosaic tile of this type is formed with small pieces that their width and height is at 1:2 aspect ratio. It cannot be truly called subway tile or metro tile because of its little mosaic tile like appearance. It is more like a scale-down version of subway tile wall. As attached picture shows, little white rectangles are arranged in herringbone pattern, which looks neat and exquisite as a kitchen tile backsplash.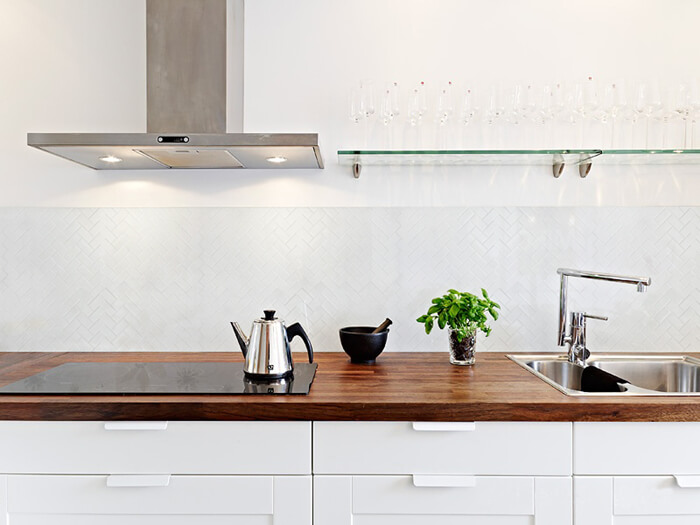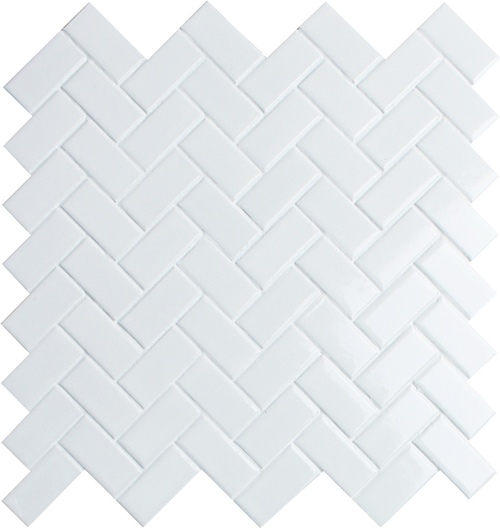 4-inch
Tile in 4 inch size has long been ranked top in the list of kitchen and bathroom tiling options. It is also a versatile tile type, finding its way to decorate places other than walls. 4 inch size has a potential to transform wall tiles into floor tiles, even countertops. In the opinion of most people, 4 inch tile is neither too big nor too small. It makes a wonderful statement both on walls and floors. The glossy is great for kitchen wall backsplash and the matte is perfect for shower flooring.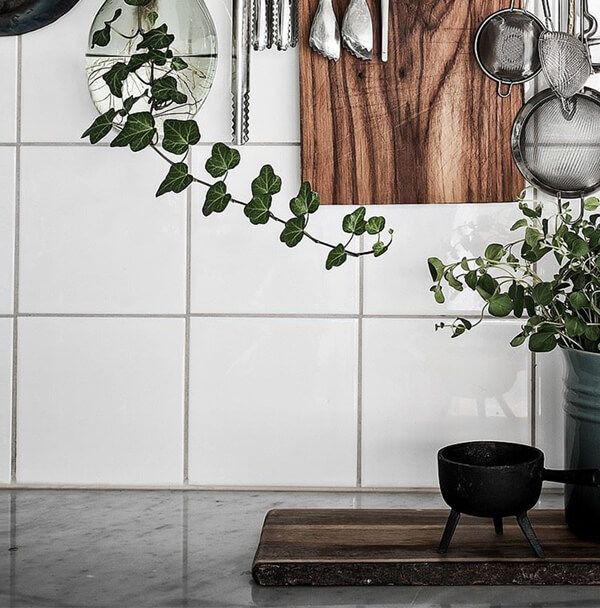 3-inch by 6-inch
Subway tile is easily identified by its 1:2 aspect ratio as mentioned before in the 1 by 2 inches mosaic tile paragraph. The difference is that 3 by 6 inches tile can be called as subway tile but the 1 by 2 inches cannot. It is regarded as the smallest size of subway tile. Since subway tiles are commonly seen everywhere in residential and commercial architecture designs, you should be familiar to the variants, such as beveled subway tile, long subway tile and 3d subway tile. Matte white subway tile is perfect to create peaceful atmosphere and makes the space brighter in a modest way.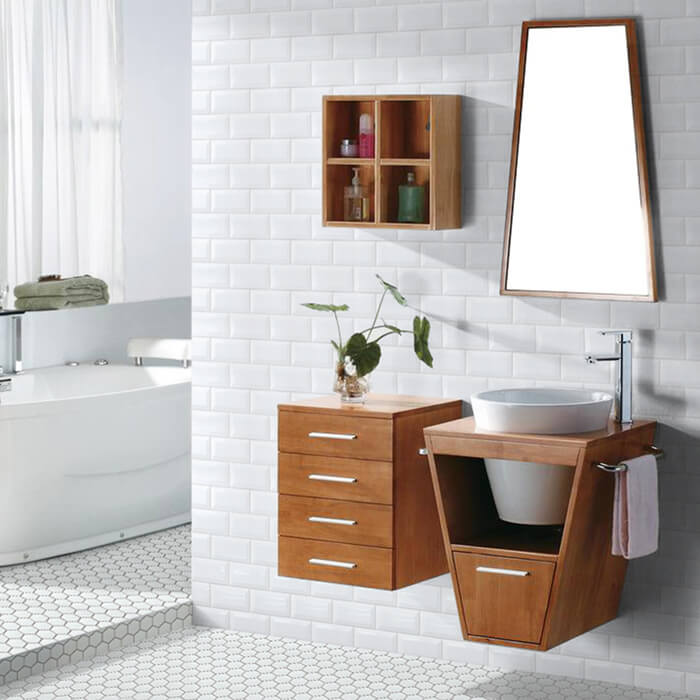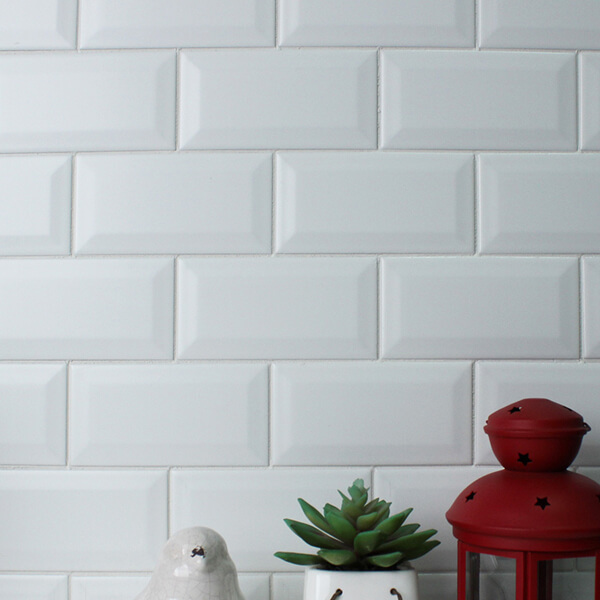 matte white beveled subway tile CZM201MDQ
12-inch
12 inches by 12 inches is a common tile measurement of floor tile. This size though is mainly used on floors, it is sometimes found on walls. Cement look tile is a tile type that has potential to be used on wall s and floors. It is a retro industrial style that a lot of commercial projects such as restaurant, canteen, hotel would love to apply. Of course, residential use is trending. The attached kitchen design is an outstanding example. The kitchen floor takes on a new look with dark and light grey cement look floor tiles interlaced in a specific arrangement.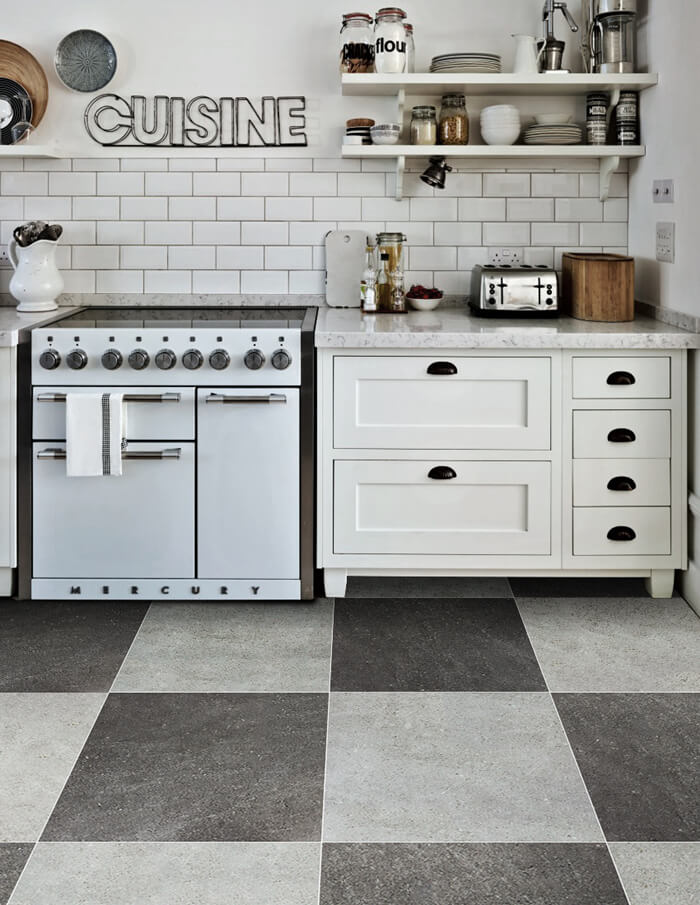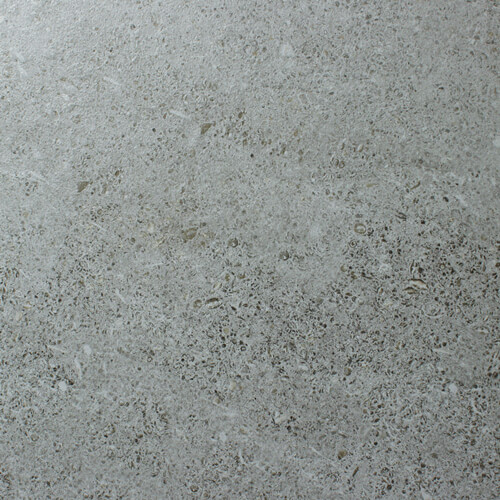 cement look floor tiles WSD3301K
4-inch by 12-inch
This matte white slim tile looks fabulous with a size of 4 inches wide by 12 inches long. If put skillfully, like brickbond and stackbond, the tiles will stretch the space visually and it is one of the ingenious way to make small room larger. Most people think this long tile is intended only for floors, yet it is versatile indeed and can be creatively used for accent walls, wainscot and backsplashes in any place. Look at the attached bathroom design, which is neat, that largely owes to the application of the white long subway tile. Because of its excellent performance on moist resistance, the tile can be even extending through onto the wall of the shower cabinet.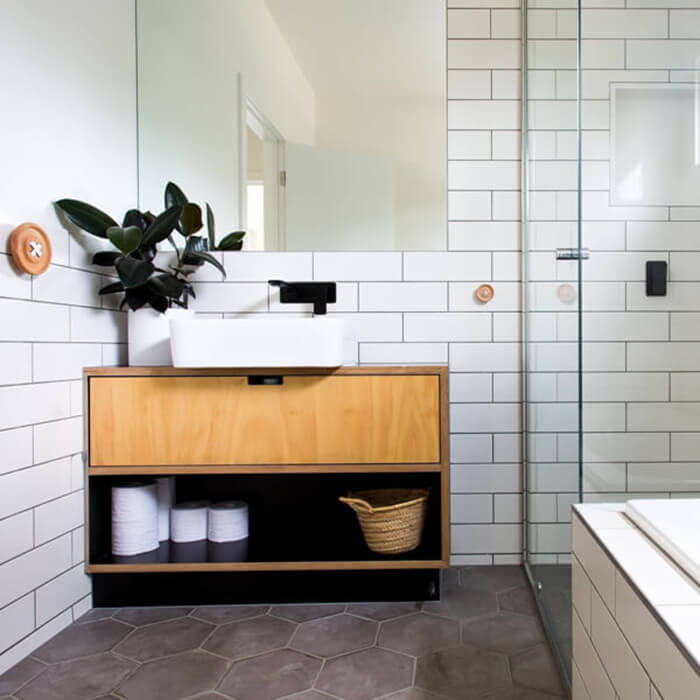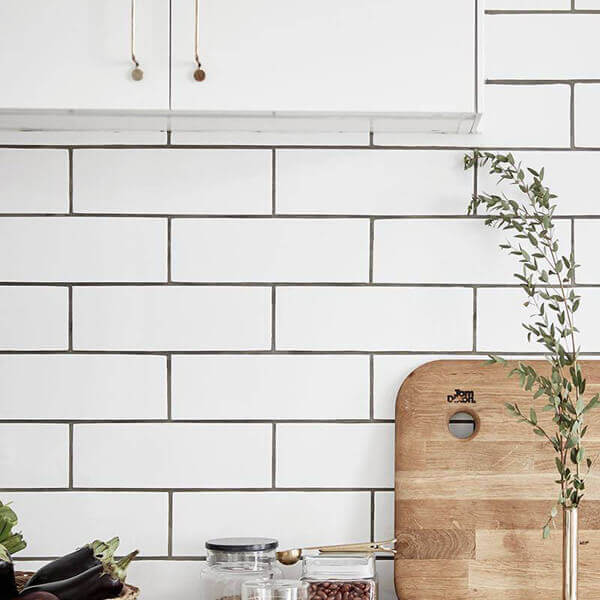 white long subway tile WZM201JH
6-inch by 24-inch
This long, narrow rectangular tile often appears in a form of wood plank porcelain tile. It is considered one of the most popular and best-selling indoor and outdoor floor tiles on the market. The natural wood grain pattern makes it integrated whether inserting into as a garden pathway, courtyard patio or dinning place. If you are addicted to natural element, this tile is absolutely the item that you cannot miss. Take the attached design for reference, you can choose the lighter shade of wood look tile. That somewhat brightens and enlarges the space especially working with ambient light.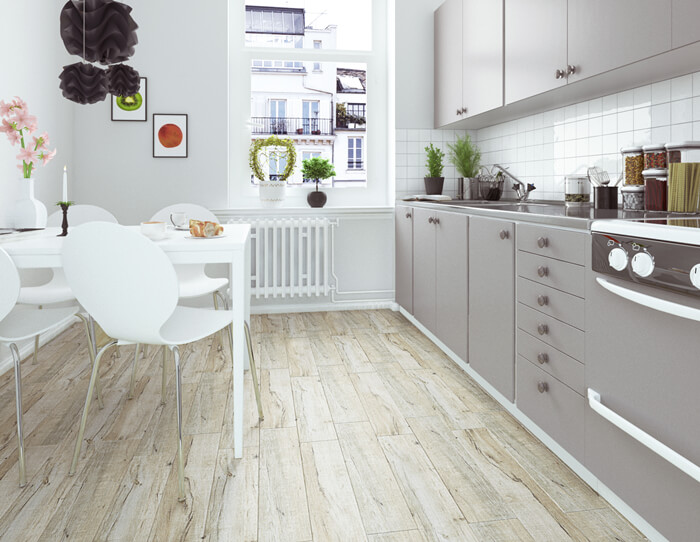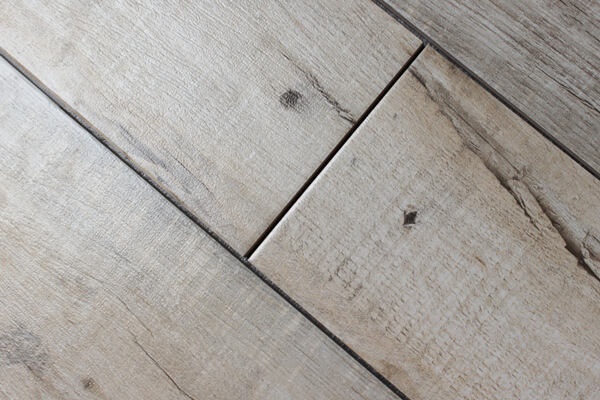 wood plank porcelain tile NSO1601K
24-inch by 24-inch
Tile that is 24 inches square is the biggest tile you will find on the residential consumer market. These tiles are so large that they lend a grand, stately look to many residences. This tile is almost always used as floor tile. Common materials for 24 inch square tile include ceramic, porcelain, and stone. There are many creative designs for this size of tile. As the attached picture shows, printing geometric patterns on concrete look tiles is a great way to add details. Pure colored tile and patterned tile interlace together to form an interesting feature wall, which is perfect for themed restaurant decoration.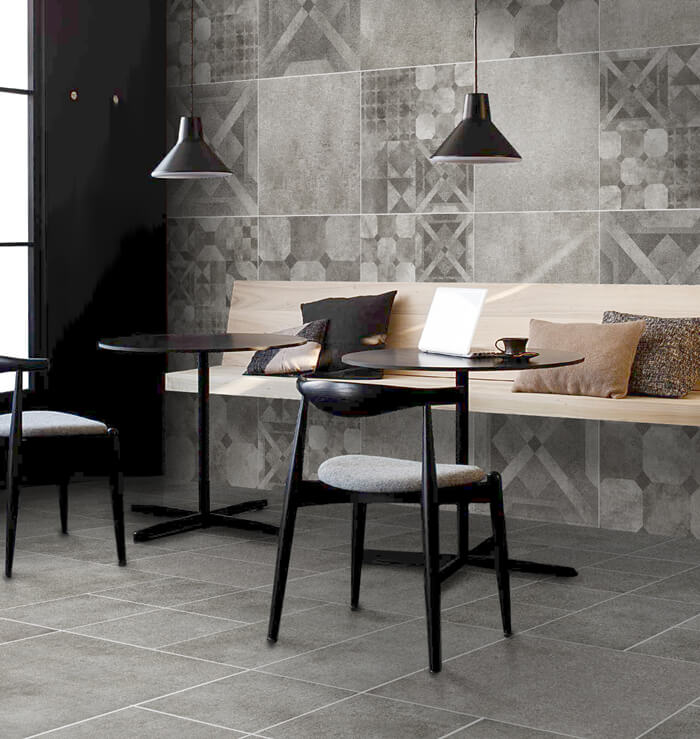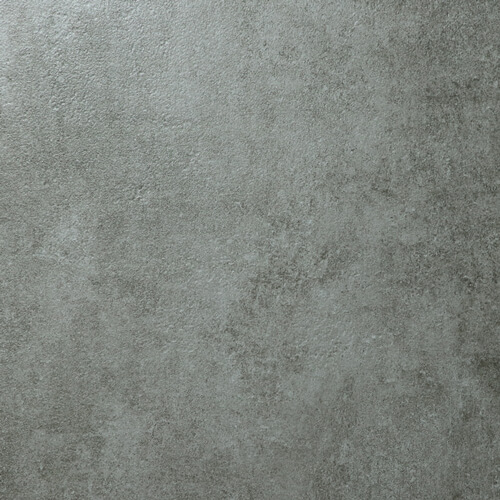 concrete look porcelain floor tile FDG6602K
Different settings need to be decorated with different sizes of tile so that they can achieve their best appearance. MM-Mosaic is one of the leading tile suppliers in mainland China. We have a great variety of tile products that surely meet any of your requirements on size, color, pattern, thickness, etc. Leave us a message here for a free quote today!