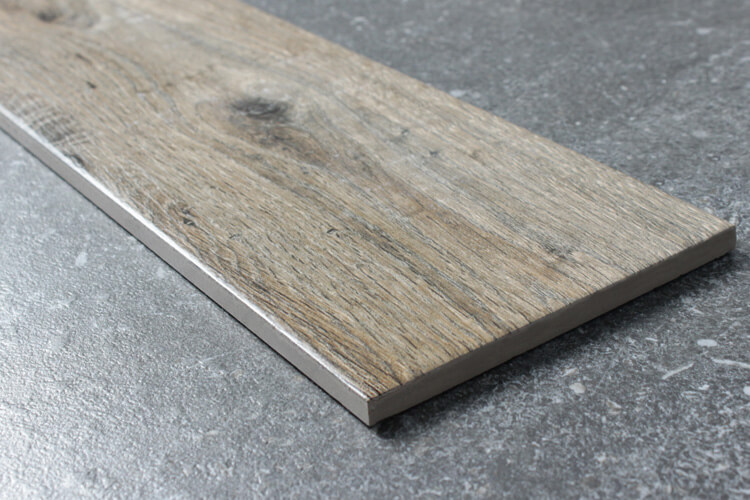 Featured product: 150x600mm Porcelain Wooden Tile HTM1601K
You know porcelain tile that looks like wood is getting trendy and widely used in both residential and commercial spaces. Thinking you are going to have a wood floor, and wood porcelain tile may work better than hardwood products. Following are some reasons for you, read on to find how will you benefit from wood look tile.
High quality and durablity
Compared with soft wood flooring, wood look porcelain tile is less likely to get scratch, nicks, scrapes. Tile has a lower water absorption rate than real wood. These surface is highly resistant to cracking, stains and moistures. It provides a diverse application in both wall and floor, indoor and outdoor in many spaces, inclduing bathroom, kitchen, bedroom, balcony, any living spaces.
Easy to maintain
Porcelain tile flooring requires less maintenance and have a longer lifespan than hardwood flooring. To reduce the maintaining further, you can use minimum grout joint sizes.
Wide colors and sizes
With high manufacturing techniques, the tile size and color finish choice is growing. MM-Mosaic supplies wood porcelain tiles features 200x1000mm, 150x900mm, 150x800mm, 150x600mm and 60x240mm to meet different customers' demand.
Affordable price
If you have a budget for your home renovation, wood look tile in any size, shapes, color and textures would be a good choice for you. The price is competitive than other choices. Once you need to replace a damage piece, the mainatenance is easier and costs you less.
Feel warm
Most porcelain tile can be used in flooring due to radiant heating, it will not be affected by varying levels of moisture, which also influence the floor temperature as well.
Wood look tile supplies amount of advantages in building projects beyond what you think. MM-Mosaic's FAQS is keeping updating and brings you more answers for mosaic and tiles questions. As a professional mosaic tiles manufacturer for many years, we are doing our best to provide better service to our customers worldwide.