Recently, we found that there is plenty of attractive stone veneer or natural stone in the market, which usually is laid on the walls of the interior or exterior. However, some customers told us that they have difficulty distinguishing lifelike stone veneers from the natural stone and all appearance of stone veneer is completely design by the manufacturer. Just like us, we have been searching what types of stone veneers can take the place of cumbersome natural stone as the masonry wall of option for house exterior walls, home interior touches such as living room wall, fireplace surface and etc.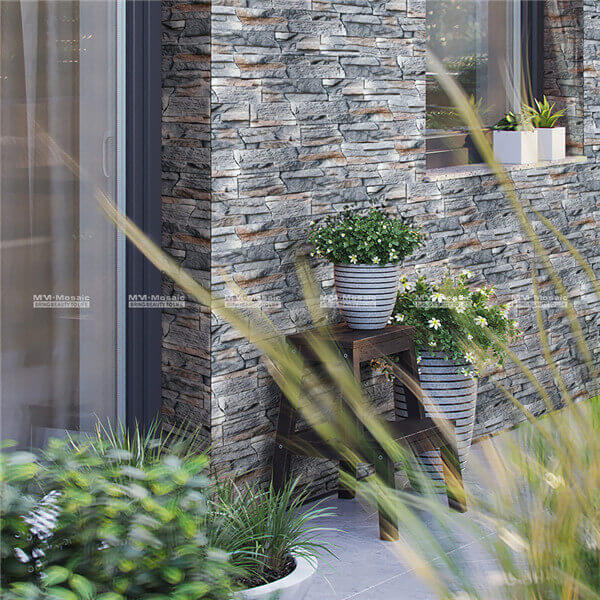 Featured Product: Z-Shape Ledgestone CTM010YM-7
Nevertheless, while considering your renovation plan, you might be confronted with the problem of choosing which materials. What is the difference between a stone veneer and natural stone and which one is actually suitable for your home? Therefore, it's necessary for you to know more about these two materials.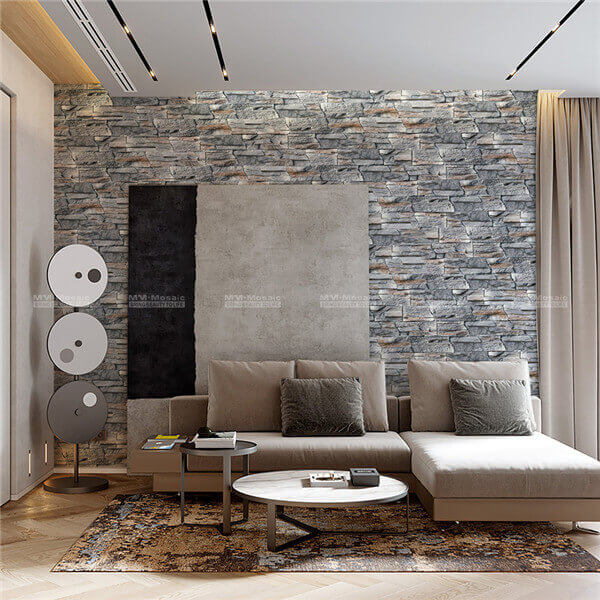 Manufactured Stone Veneers
What's the artificial stone veneer? As a matter of fact, it also called a manufactured stone, cultured stone or architectural stone. Although having different names, essentially speaking, they are the same things that look like the natural stone on the outside.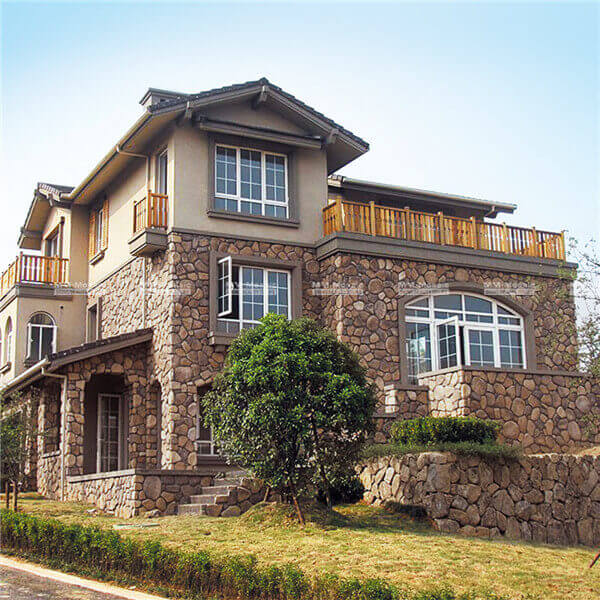 Featured Product: Glossy Cobble Stone Veneer OZO029YM
The general product is made up of three basic components: water, aggregate ( rock, sand or gravel), portland cement and iron oxides. Portland cement makes the products more steady while the iron oxides bring some colors for it. All of the ingredients are poured into the textured molds to look like natural stone that is normally more economical than the natural one.
If you're already in love with these artificial stone, you might also like this post: Have You Smelled The Newest Home Decoration Trend-Brick Veneer Wall >>>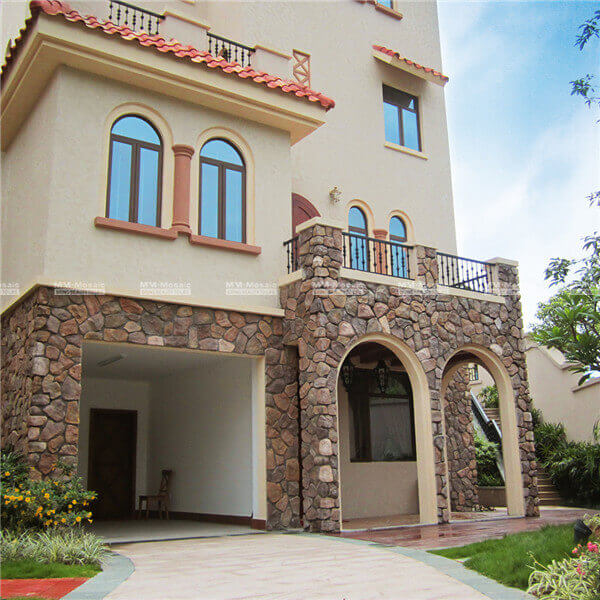 Natural Stones
Natural stone has been using in architecture building for over 100 years of history. Maybe manufactured stone veneers are a reversely creative innovation, but the inartificial stones have a long and celebrated history. Made by cutting off slabs of satisfying rock, natural stones are cut into the ideal shape and weight for different applications. With nothing added and colorless addition, it's 100% stone quarried straight from the earth.
If you intend to compare the cost of original stone against artificial stone veneers, the natural one will be the winner of the raw material due to the lower budget. However, with a lighter weight, the manufactured stone is less expensive to ship and convenient to install.
Pros and Cons of Between Manufactured Stone and Natural One
From the Appearance
Technological advances mean that artificial stone can bring a realistic aesthetic, particularly from a certain distance. There is a great variety of patterns, colors, and shapes to choose from whether you are persisting in trying to match the real thing or embrace the artificial appearance.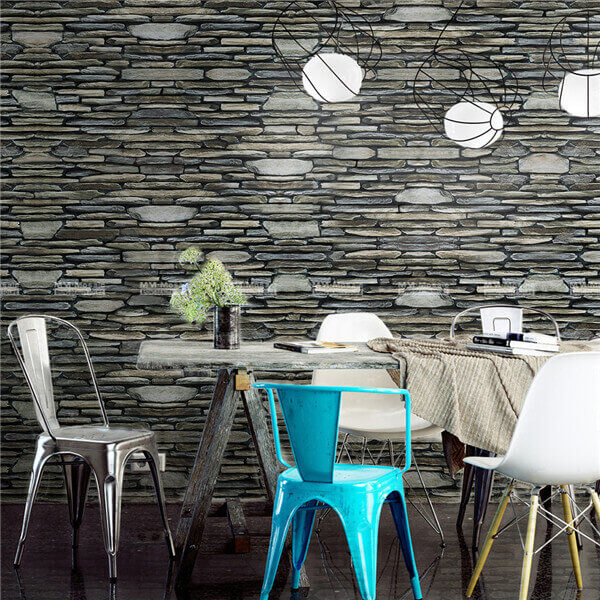 Featured Product: Bluff Stone Veneer OZO040YM
Whereas, if you look closer and the manufactured stone doesn't stand up against the vraisemblance of the original one. Because the natural stone is a mined material, there is no two natural stone the same just like that the world no two leaves are exactly the same.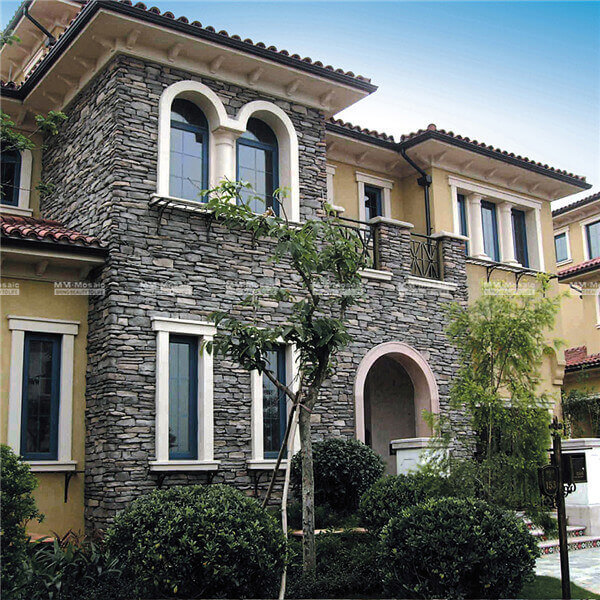 From the Durability
Both of Manufactured stone veneers and original stones are regarded as materials in great demand, but there are some differences between them. Original stone cladding ranges are regarded as less porous than artificial stone, which can improve their durability. Meanwhile, the manufactured one will deteriorate over time, particularly when they perennial exposed to changeable weather such as sun, wind, and rain.
How they behave under the sun will reflect their durability. While artificial stone is normally shaded with paint, the surface color will fade and discolor after years of exposure to the sun. However, with the development of technology, the durability of manufactured stone will greatly be improved.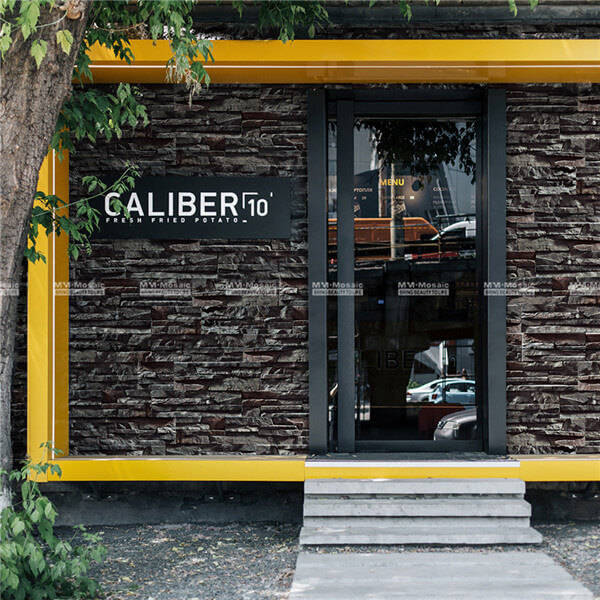 Featured Product: Stacked stone panel sheet OZO047YM
From the Versatility
Both these materials are extremely versatile no matter you utilize the stone to create an impact with a stunning wall or to decorate your awesome exterior appearance. One of the primary advantages of using an artificial stone veneer is that it can be immobilized on various substrates that needn't be structural such as stone masonry or wood frame due to the manufactured stone has the lightest weight.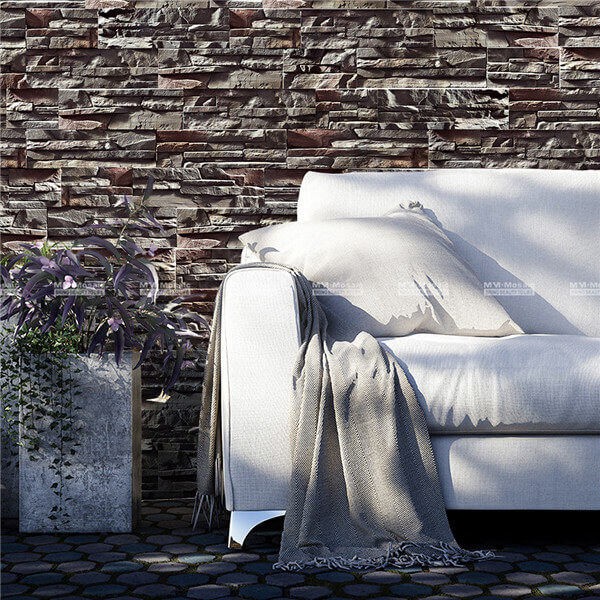 Nevertheless, the artificial stone does come with a limitation of where the place is the perfect installed. Exposure to specific elements such as harsh-chemicals will lead the manufactured stone to deteriorate over time. Generally, we do not suggest you use these stones in or around the swimming pools because the chemical substances will cause damage to them. For example, in most cases, artificial stone might cause pool water to damage and affect the structural completeness of the substrate it is adhered to.
For more unexpected manufactured stone application, click this helpful post: A Trendy Architectural Style For In And Outside-Manufactured Stone Veneer>>>
From the Cost
Generally speaking, price is the principal driving factor in their decision. Just like the natural stone, manufactured stone veneer is actually maintenance-free. Home and buildings owners simply need to clean the surface betweenwhiles to remove dust or dirt. Moreover, with one-third to half the cost of natural stone once installed, artificial stone not only helps architects and households achieve cost efficiency but also not sacrifice customization details. While artificial stone has a 2% waste factor, natural stone has a 10% or even more waste factor. Therefore, the prevalence of manufactured stone veneers has increased exponentially in recent years as homeowners have realized that they can accomplish the appearance and touch feeling of the real natural stone at a lower cost.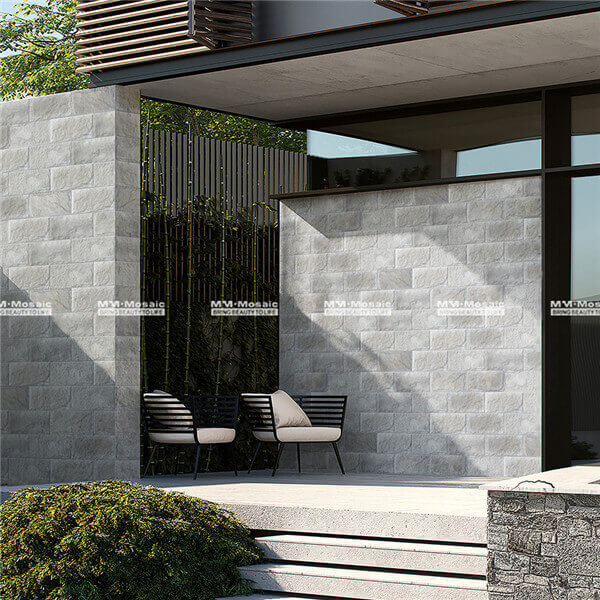 Featured Product: Mushroom Stone Veneer Cladding CTK004YM
Manufactured stone veneer is often as tremendous and beautiful as the natural stone it simulates, which produces a limitless range of aesthetic options. Also regarded as cultured stone, manufactured stone veneer is a man-made material designed to repeat the look of natural stone in a wide variety of architectural applications ranging from characteristic fireplace wall to exterior facade. Nowadays, many stone veneers provide such an array of shapes, textures and color gradations that even a naked eye might find it's difficult to determine the difference between artificial and natural stone without close observation. More trendy fireplace design in this post: Why Choose Manufactured Stone Veneer For Your Fireplace >>>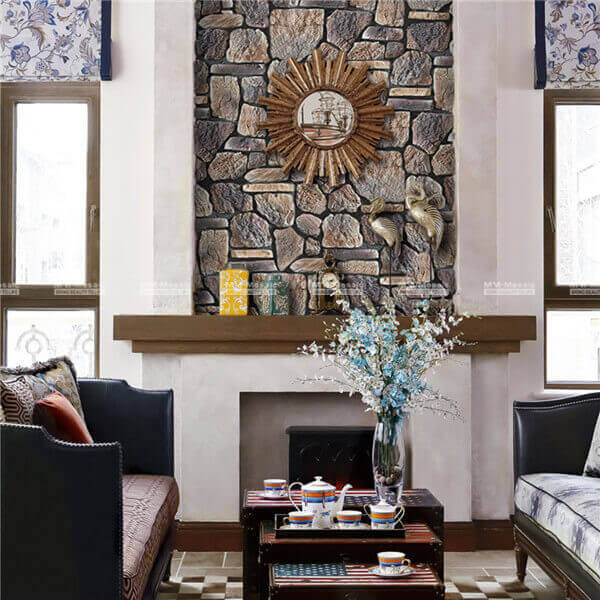 Featured Product: Cottage Mixing Stone OZO036YM
As a professional manufactured stone manufacturer, MM-Mosaic not only provides high-end and reasonable products but also give various style stone for your reference. Don't hesitate to contact us for samples! We're waiting for your renovation project ideas!