Wonderfully designed mosaic tile in the interior space can transform them from a rather monotonous space into a real showcase. The good thing about a charming and vintage mosaic tile is that it does not have to be expensive. Our glass mosaic tiles at MM-Mosaic come in such a wealth of surfaces, shapes, and colors that there's bound to be that's just the thing for our customer's dream house.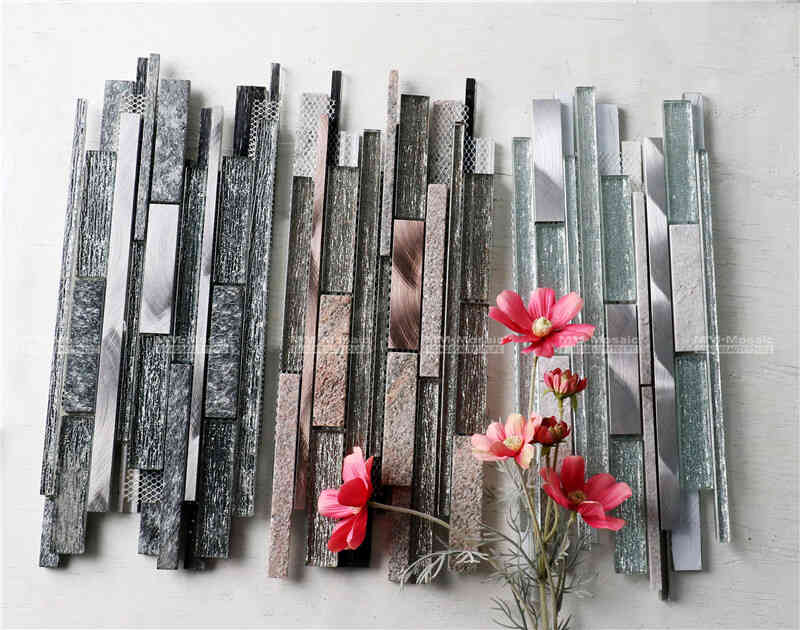 There is a wide range of glass mosaic materials, such as single crystal glass, glass mix marble, or glass mix aluminum and marble. Furthermore, mosaic glass mix other material is a simple way to add a fun mix of palette and characteristic to your house, like kitchen backsplashes, shower walls, or living room corner feature walls. Slight beautifully reflects off this crystal glass mosaic tile mix to improve the atmosphere of the space with stunning colors and vintage tones. The crystal glass mosaic can combine with different materials and can enhance the design feeling of any space.
1. Strip Crystal Glass Mosaic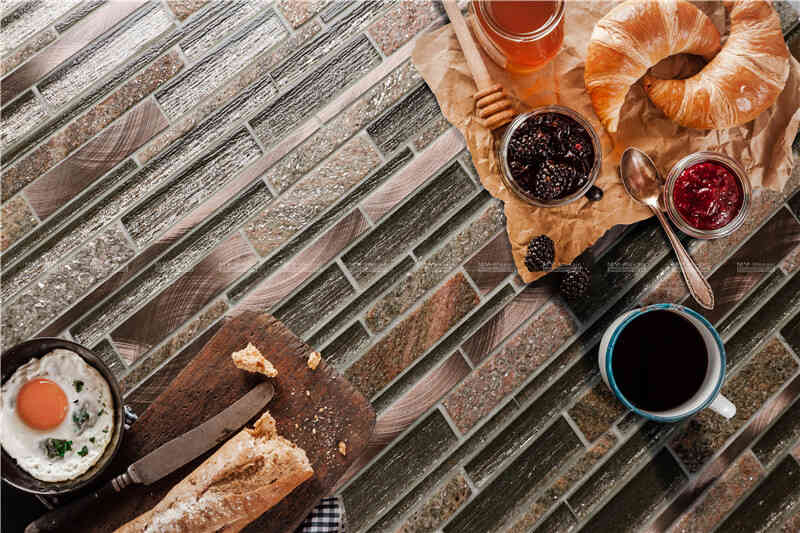 Featured Product: strip crystal glass mosaic ZHM2903
Blending vintage wood pattern crystal glass mosaic with gold rose brushed aluminum and rough marble strip pieces, this beautiful marble mix glass collection provides minimalist design and a mixture of retro and contemporary materials. Brown marble mix is the ideal complement as shower decor feature walls, ideal for adding extra depth where a marble effect plain porcelain tile has been used, alternately use this mosaic tile as a backsplash in your open kitchen, entryway wall or living room walls. As you like, these glass mosaics can be cut down to make horizontal and vertical features, borders, or used to install a unique feature wall.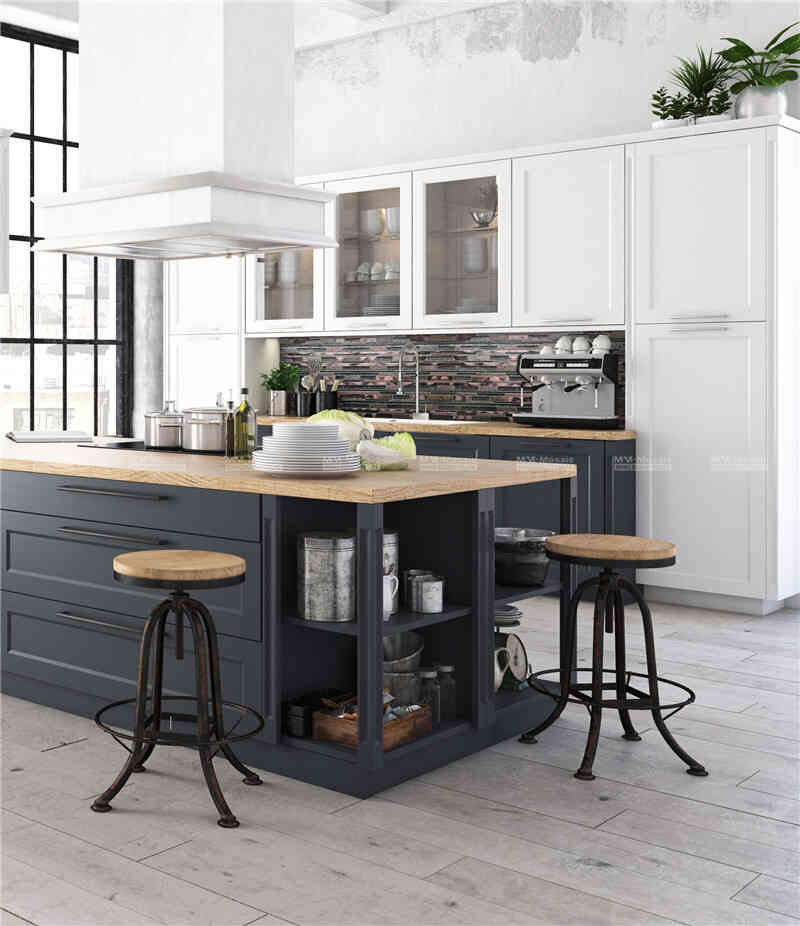 We have a thing for stylish, inviting, and minimalist kitchen, which features all of the functional ingredient found in much larger cooking spaces like chic and practical lighting and prep spaces with simple access to appliances. While the countertop looks like the real wood, it creates natural ambient and makes you feel in the forest. What's more, having a huge, eat-in kitchen island might be a great idea to make this renovate genuinely work for their home and lifestyle.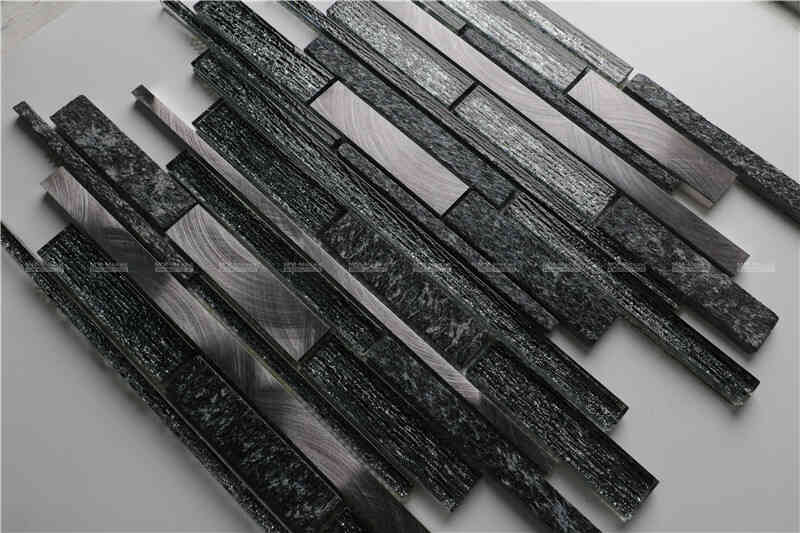 Featured Product: strip crystal glass mosaic ZHM2904
The diverse dimensions of this mix material mosaic combined with black marble, silver brushed aluminum, and crystal glass give this mosaic tile timeless beauty. Mounted on a fabric net backing these strip mosaics can be easily installed on the wall or can be cut expediently, which pair well with ceramic or porcelain wall tiles to create contemporary unique effects. Produced in a thick 8.0mm size, these mosaic tiles are also perfect for cutting down to use as borders with many wall tiles. All mosaics for MM-Mosaic are premium quality with no deformed piece shapes commonly found on low-grade mosaics.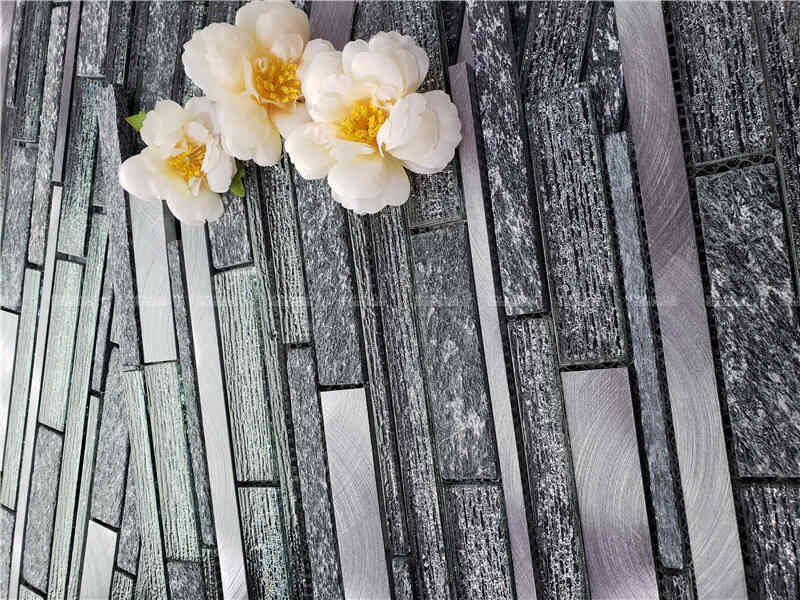 Featured Product: strip crystal glass mosaic ZHM2905
2. Crystal Mosaic

Three different materials effect combine to give the whole stone mix aluminum crystal glass mosaic tile sheet a sparkling, characteristic, and glamour appearance. Suitable for bathroom walls or kitchen splash-back, these mix material mosaic tiles are ideal for making visually aesthetic perception and deeply impressive feature spaces, the mixed materials of the different surfaces combine with the various touch feeling to give a newfangled wall decor.
Potentialities are endless when it comes to wall decor mosaic tile choices. MM-Mosaic prepares so many different designs such as surfaces, colors, shapes, patterns, materials, etc. The potentialities are amazing. However, they can be overwhelming. Sometimes it's best to simplify elements. Sometimes the simplest and the most minimalist crystal glass tile choices can result in the most stylish and chic of mosaic tile styles.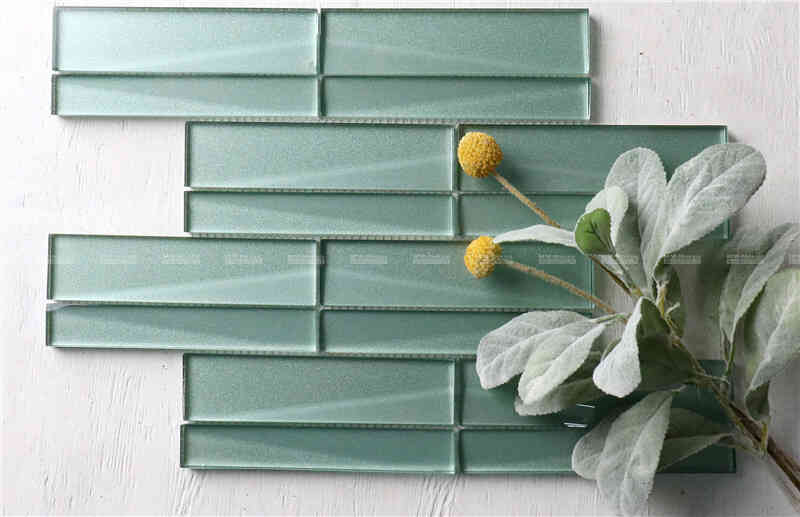 Featured Product: 3D Brick Crystal Glass ZGM3902
A simple and refreshing pure light green palette looks like the beautiful tranquil stone, makes this new design crystal glass mosaic a wonderful compliment for the cozy and natural green. It reminds of natural forest, quiet mountain, or wide grass ground. The glossy finish can reflect the light or sunlight which not only creates vivid visual effectiveness but bring the bright ambient to your interior space. Perfect for making feature walls in the bathroom or kitchen.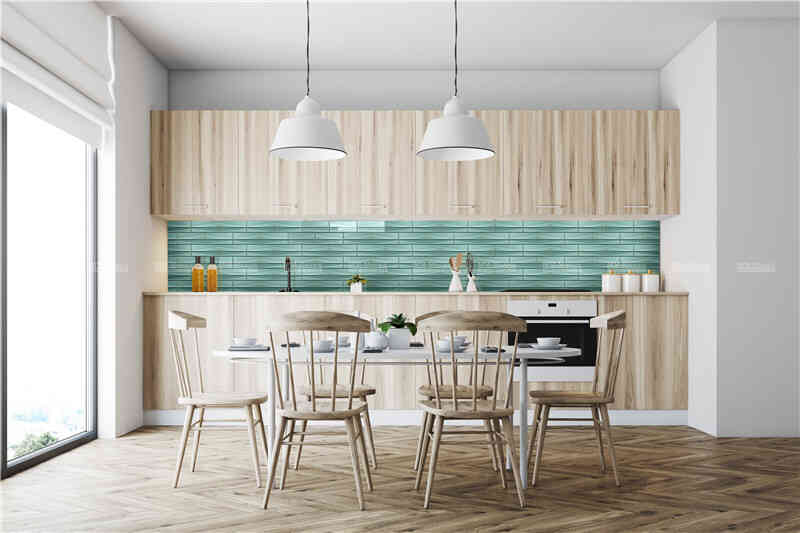 Silver hues also perform well! The 3D finish is a stunner! Why not use it to create an authentic appearance pool, a cozy bathroom wall, etc. The possibilities are endless! Your ingenuity has helped you to crave a more individual style in your space. What's more, the glossy and mirror surface will make your space look brighter and sparkling. It's a great idea to design party places with this stunning wall tiles.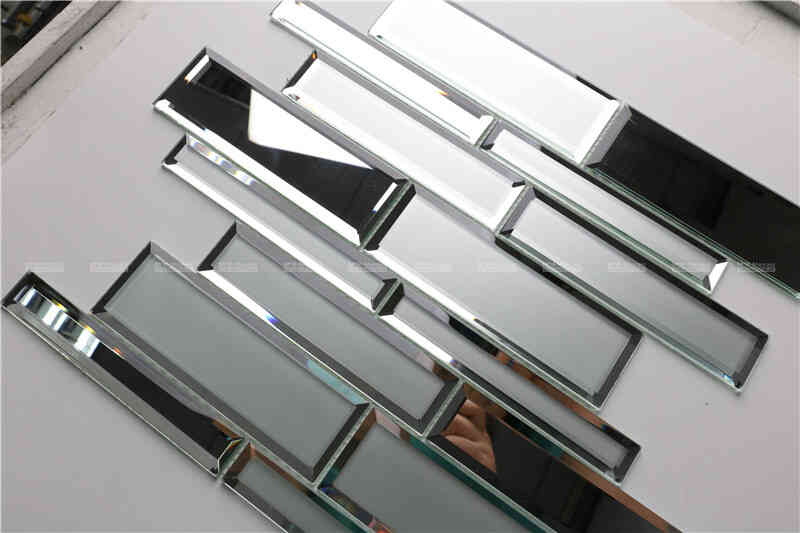 Featured Product: 3D Brick Crystal Glass ZGM3901
Get Inspiration?
Know more about crystal glass mosaic tile or interior design, click our blog: Modern Interior Design With Slender Finger Crystal Glass Mosaic Tile >>
Love this new two different wall tiles? We're so glad to hear your future projects of the interior renovation projects and very happy to hear what inspires your plans. Why not order some exquisite tile samples to feel and touch in person. MM-Mosaic will share trendy interior design news with you!