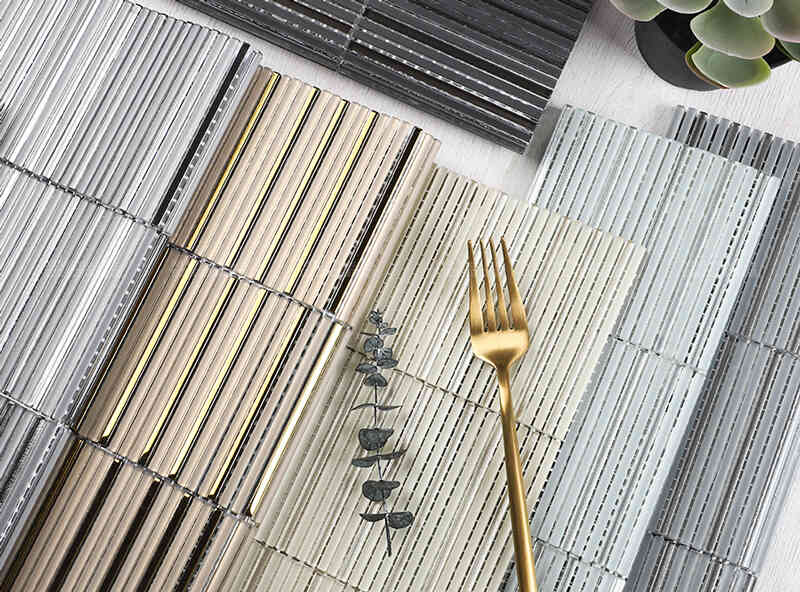 Why do we love the material - Crystal Glass? It reminds us of the beautiful true crystal, dreamlike crystal palace...Crystal glass mosaic tiles will awaken your understanding of beauty, and the special material will add cool feeling and smooth touching to the walls of your house, and they're interesting and wonderful works of art all on their own. You might find that the new glass tiles are bling in the palettes. Unique slender finger shape speaks for themselves, and they're perfect for keeping the appearance and style of your interior space minimalist yet exciting. Let's explore how this new design crystal glass mosaic tile trend can enhance your home's walls.
1.Black Slender Finger Crystal Glass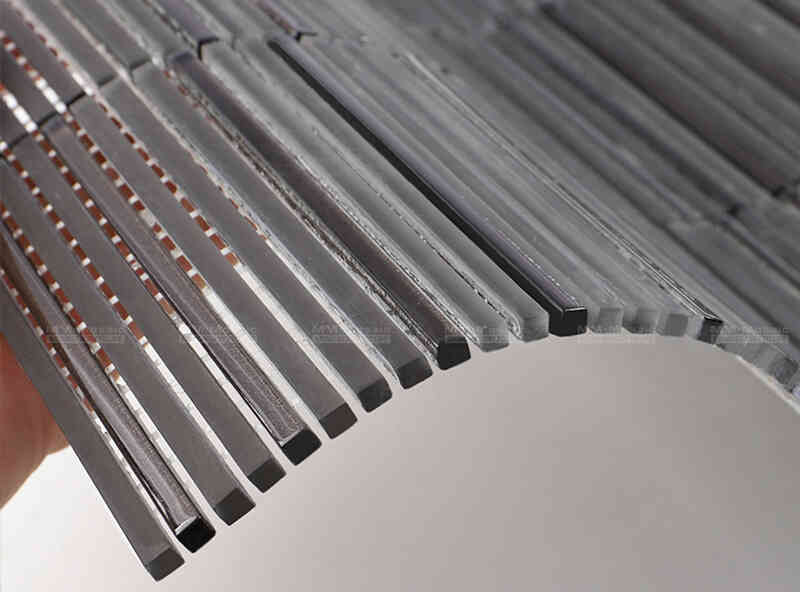 Featured Product: Slender Finger Crystal Glass ZHM2301
Giving an alive, cool ambient to rooms like a kitchen backsplash or shower with the cool black palette slender finger crystal glass mosaic tile from MM-Mosaic. The contemporary and modern style of this glossy surface mosaic tile comes from a mix of subtle black-gray and sparkling surfaces that creates an environment you maybe find refreshing vibes. It's sure to shine as a wall mosaic tile, especially for kitchen backsplashes or around the washstand and bathroom.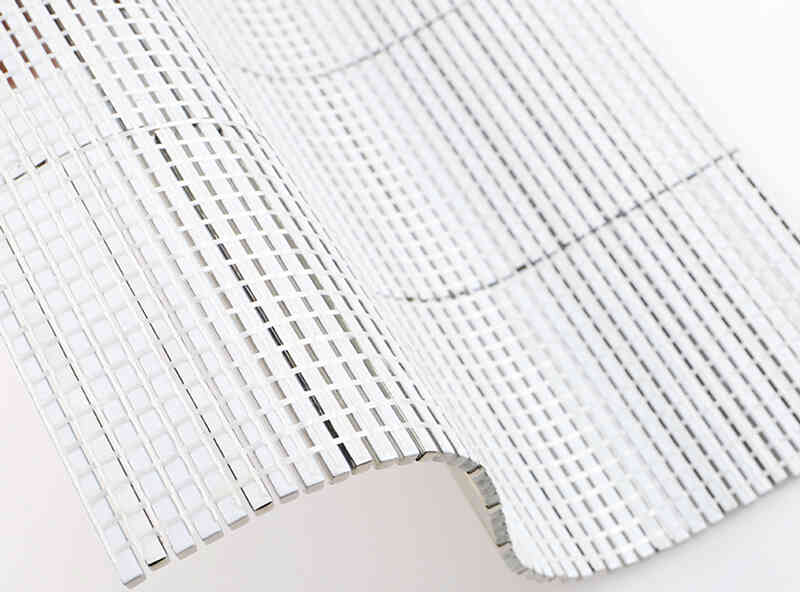 Made by high-quality crystal glass material, this mosaic tile features slender finger shape, different sparkling effect, and smooth finish. With the back-meshed design, our glass tiles can be installed easily and save work time. With six optional colors for your reference, you can design different interior spaces to suit your individual style.
We don't always think of as a proper shade for showers because it shrinks an already small space. Sometimes black makes people feel a little claustrophobic, however, if you're after a stylish and timeless appearance that also makes you feel like you're coming in a marvelous secrete space, black can be an ideal choice.
It's difficult to pull off an all-black shower unless it's a large bathroom space. Combining with other wall materials might be a good idea. Just like this bathroom show below, black slender finger crystal glass wall tiles mix ice crackle fish scale brings a different visual impression and a feeling of excitement by first sight.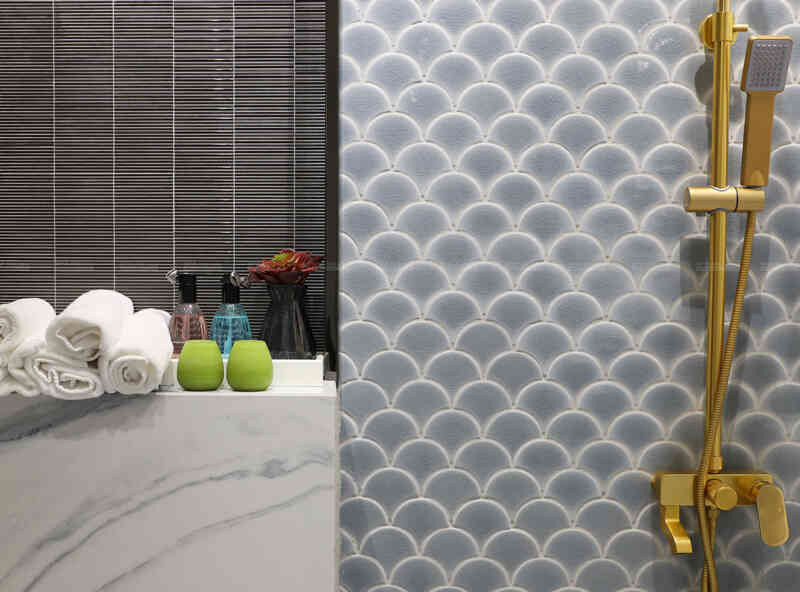 If you want to avoid designing a gloomy, dark space, black tone kitchen backsplash work better pairs with windows to let in more sunlight. The crystal glass finger mosaic tile backsplash shows the neat ambient. The countertop is made by natural white marble, which is in sharp contrast to the black backsplash. Silver water tap balances the whole tone and brings the industry design feeling.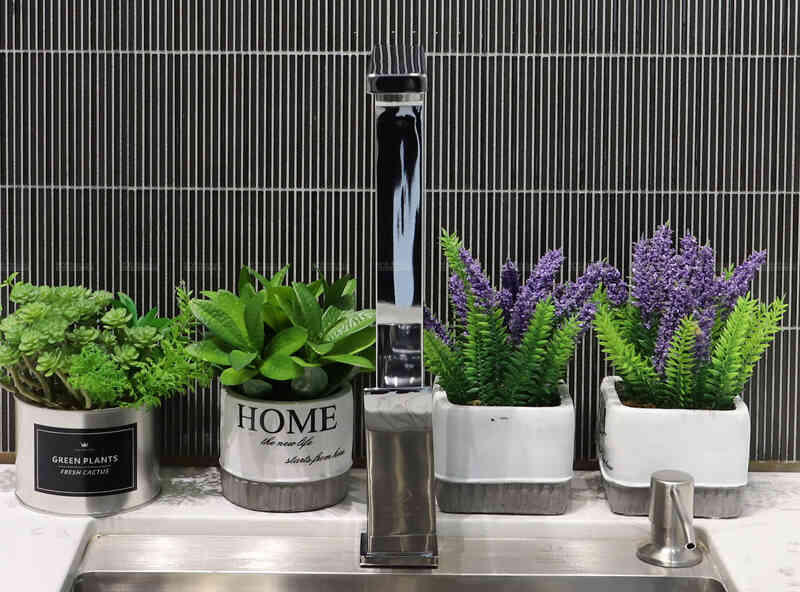 Slender finger glass mosaic tile can quite literally be used anywhere you can think of, and an entryway space is no exception. Gone are the days when glass mosaic tile was supposed to only be in bathroom walls and kitchen backsplashes. Today, our chic crystal glass mosaic tile adds a contemporary touch to entryway spaces as well. In this space shown below, a white thinker statue and beautiful oil printing play nicely alongside the cool black walls.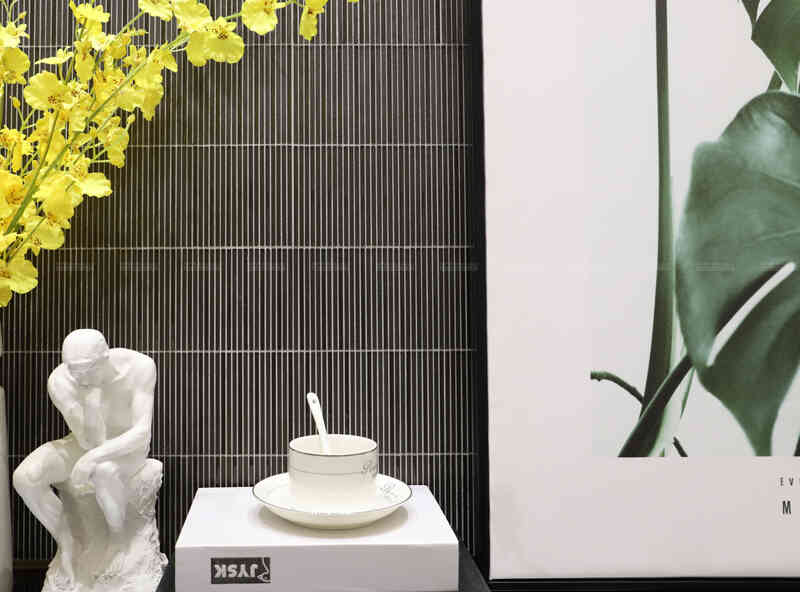 2.Shine Silver Tones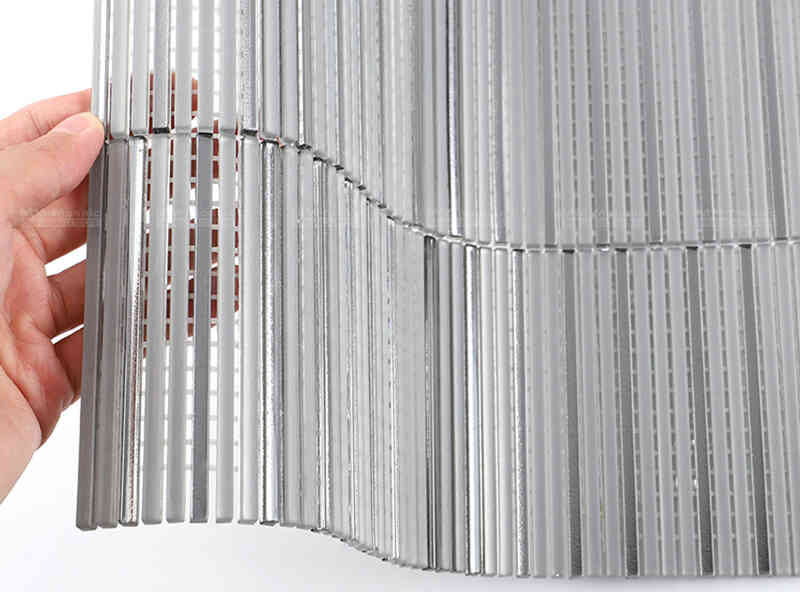 Featured Product: Slender Finger Crystal Glass ZHM2303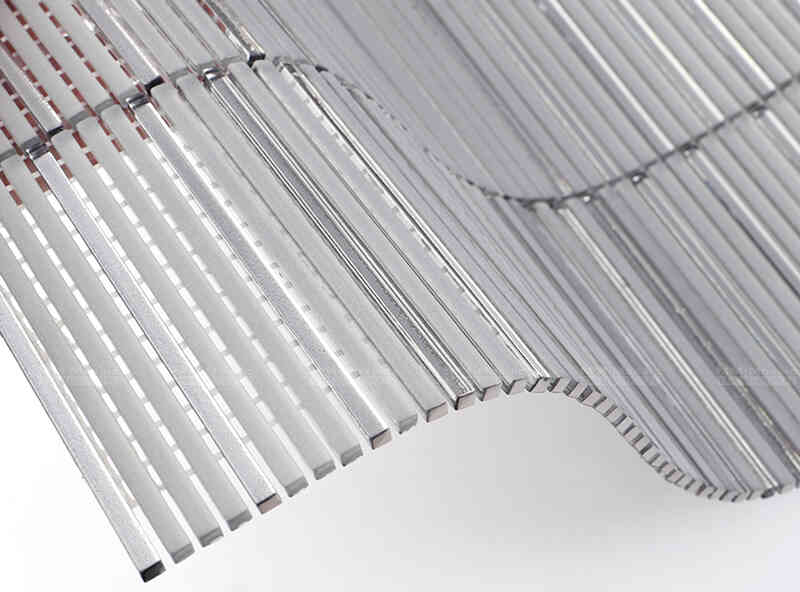 This Crystal glass mosaic tiles beautifully bring an element of silver shine to your space creating a feeling of brightness and elegance. Crystal glass is a man-made material, which can be produced with a wide range of different effects, like the shiny finishes.
3.Sparkling Golden Hues
Featured Product: Slender Finger Crystal Glass ZHM2902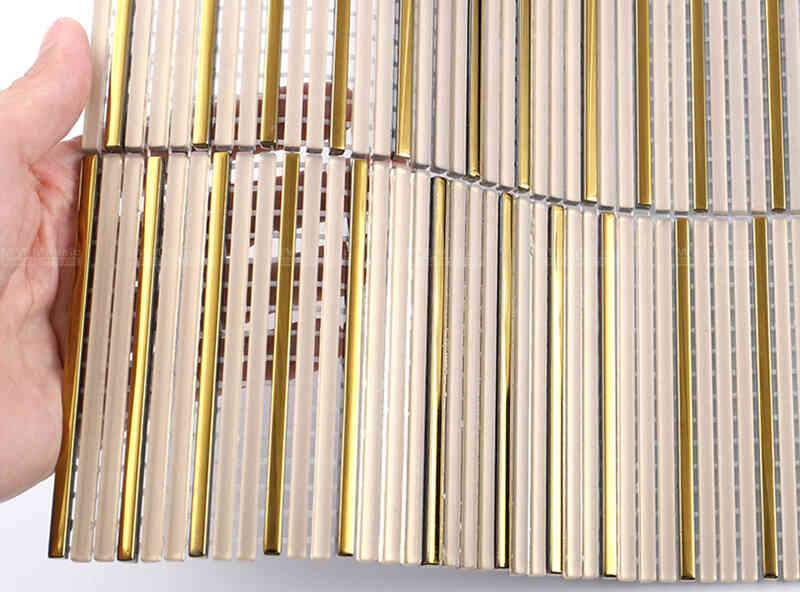 Appealing to these golden hues! This slender finger shape will style and brighten even the smallest, tedious spaces. Unique glass tiles, crystal glossy surface mosaics, interesting slender finger shape, and six trendy optional colors give this series limitless design potential.
Checking out the below three slender finger crystal glass mosaic tiles, perfect for any interior space such as bathroom walls, living room decor, entryway, kitchen backsplashes and etc. Shop them right now or if you want to get a free glass tile sample, contact us immediately!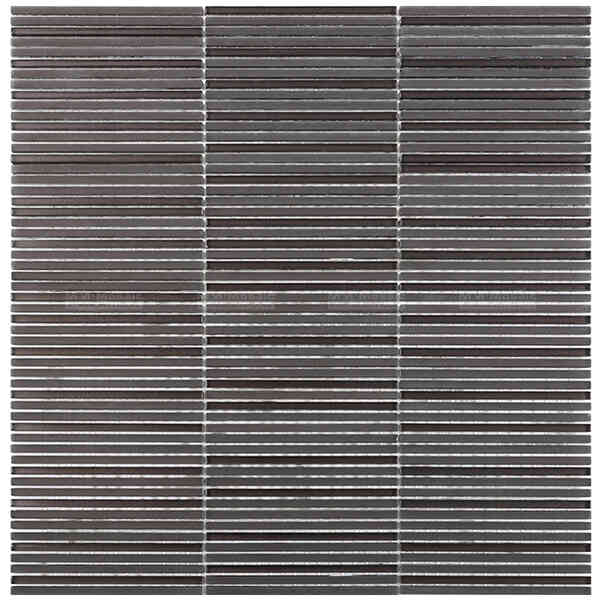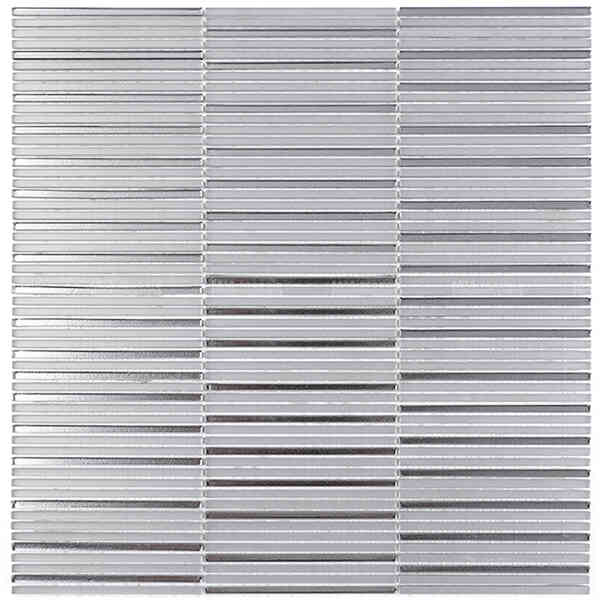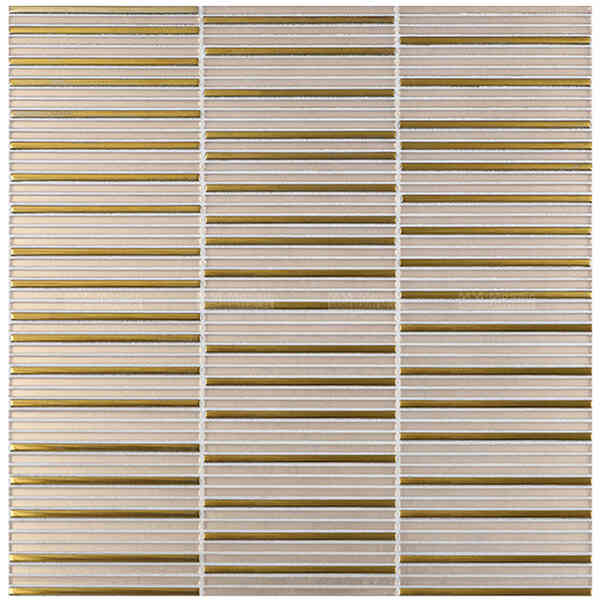 1. ZHM2301 / 2. ZHM2303 / 3. ZHM2302

Know more about crystal glass mosaic tile or interior design, click our blog: Stunning Linear Glass Mix Stainless Steel Mosaic Tile >>
Love this crystal glass wall decor? We're so excited to hear your future ideas of the interior renovation projects and very happy to hear what inspires your plans. Why not order some exquisite tile samples to feel and touch in person. MM-Mosaic will share trendy interior design news with you!