Do you know the origin of lantern tile? At the beginning of the eighth century, Spain was controlled by the Moors which makes the cultural integration between these two countries. By combining the complicated North African tile designs with the sophisticated European brick technology, the lantern tile was born and they have been used until now.
Due to their various optional colors and the wealth of patterns, their look is explicitly exotic as well as startlingly versatile and functional. Therefore, you can find the tiles with arabesque interior design in plenty of home space. Lantern tiles are not only fitted in anywhere but also can enhance the design aesthetic of your entire home. What's more, how about using 3D technology into the lantern tiles? Our super lantern porcelain mosaic collection can provide the answer to what you want:
There are very few tiles that can as wonderful as lantern tiles. They are famous for special shape and carefully-ordered patterns, which give you a chance to create an amazingly eye-catching backsplash wall.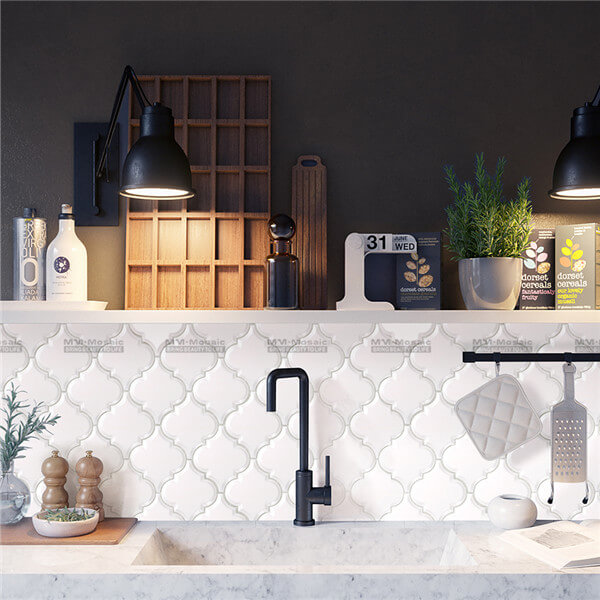 Featured Product: Super Lantern Porcelain Mosaic Matte Light Grey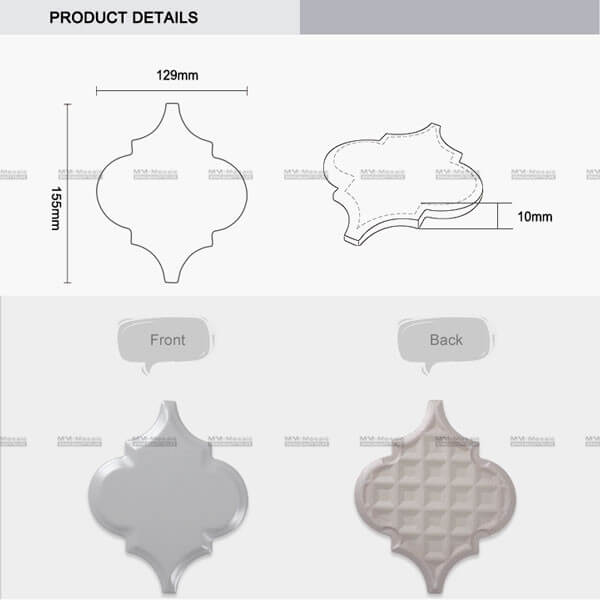 This collection provides four colors for your reference such as grey, pink, green and blue. The application of color can help you determine the tone of the backsplash. The number one feature of lantern wall tile is a complex design followed by the series colors. In simple terms, there is no such thing as a drab one. What is possibly most impressive, however, is that lantern tiles use different colors without being distracting or gingerbready. They also add a dazzling presence to your backsplash and not being a distraction.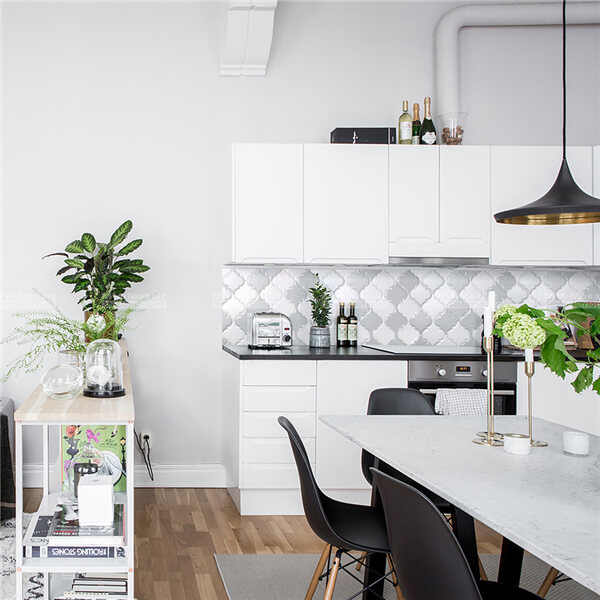 Featured Product: Super Lantern Porcelain Mosaic Matte Light Grey Mix Grey
Lantern tiles have never gone out of style as well as have never been a top trend either. Usually, they are appreciated by homeowners who have an in-depth understanding of the timeless interior design and actual love for their space. Choosing this unique backsplash material will bring your kitchen something distinct and makes it separate from the common people's house.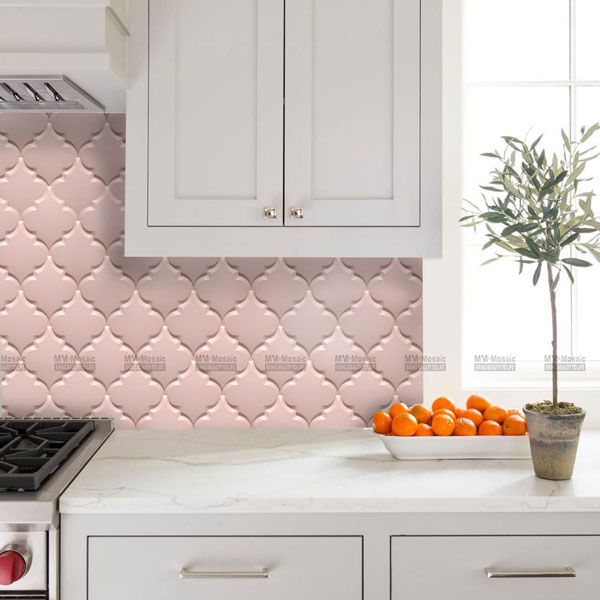 Featured Product: Super Lantern Porcelain Mosaic Matte Pink
Laying our macarons series lantern tiles will create an immediate design upgrade that is practical functional. Easily to clean no matter what gets spilled on it, this lantern tile backsplash does a great job of protecting your wall. Because the kitchen areas inevitably get dirty, we need to clean up it many times and everyone wants the clean work will be as quick and simple as possible.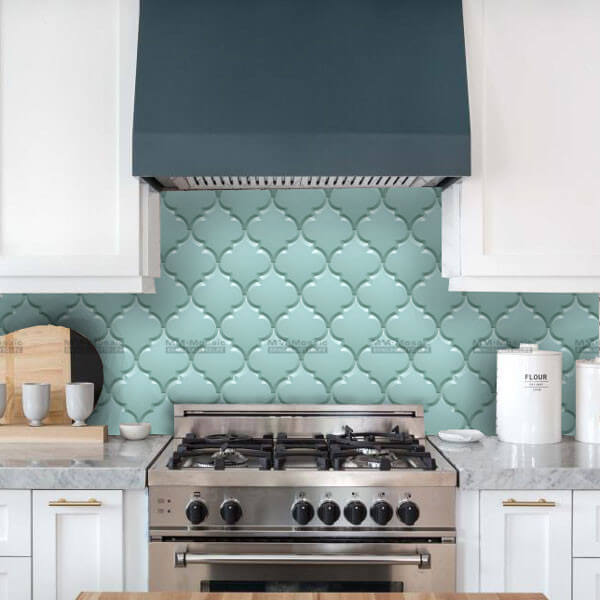 Featured Product: Super Lantern Porcelain Mosaic Matte Blithe Green
Furthermore, it is considerably durable and has the ability to last for many years, which can stand hard impacts and years of wear and tear. Why not give this high anti-fouling porcelain a chance?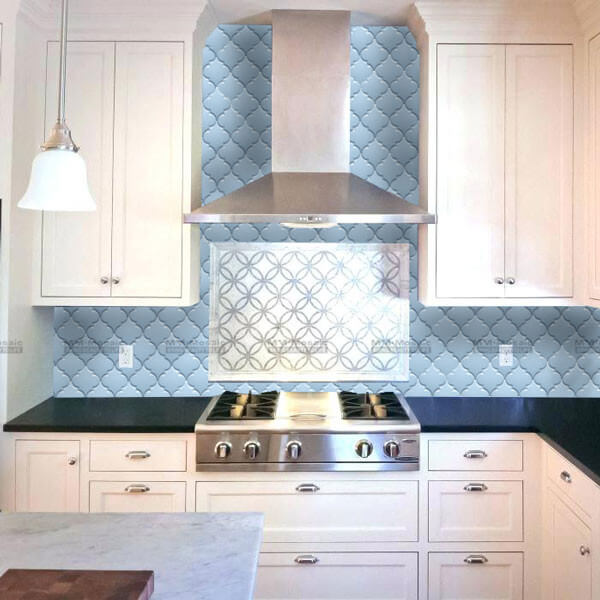 Featured Product: Super Lantern Porcelain Mosaic Matte Sky Blue
If you are interested in these macarons collections, we also have other shape and color for your reference: Three Different Surface Glazed Matt 3D Super Rhombus Mosaic >>>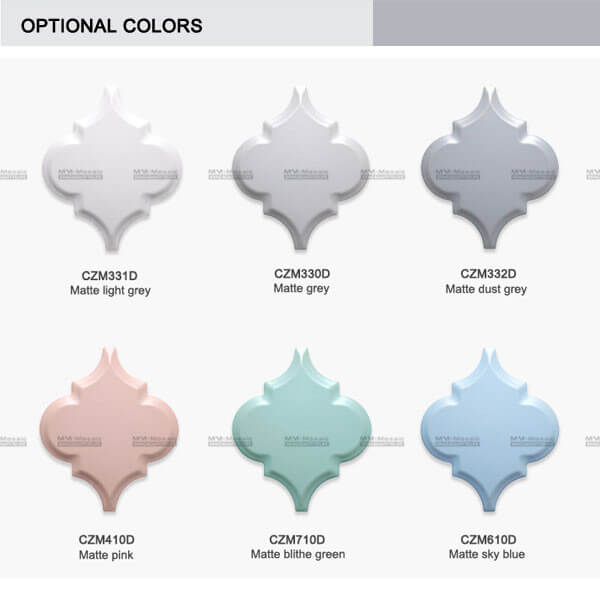 Get any backsplash inspirations? Wanna premium samples? Contact us as soon as possible! MM-Mosaic has already prepared lots of kitchen backsplash renovation suggestions for you, and as an over ten years experience mosaic manufacturer, we promise that we will provide you the high-end porcelain mosaic with reasonable price.