Looking for a distinctive designer tiles for your arriving project? A new fresh take on feather shape, our handmade porcelain plumage tiles is the perfect way to make your project shine and stand out! Today we are introducing our new collection for spring, the ice crackle plumage handmade tiles, a very special surface pattern that will draw many eyes, read on and discover more details about this product.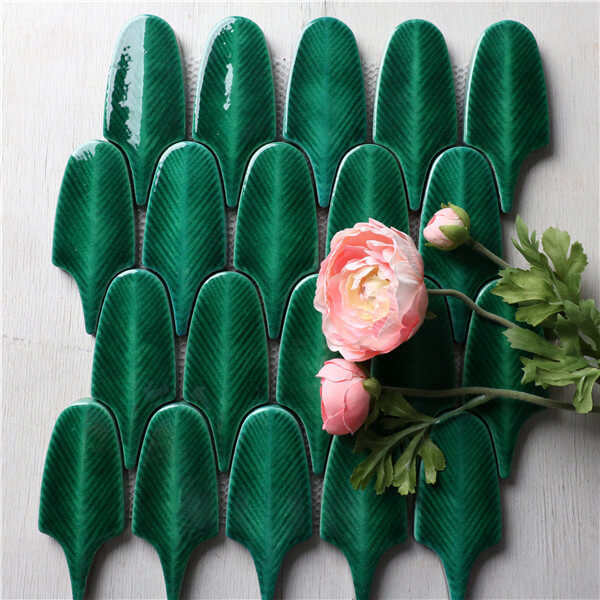 Featured product: crackle handmade feather plumage mosaic tiles ZBE1601
As the tile's shape you can see, this mosaic design is get inspired from nature and the feather of a bird, leading us through a delicate interplay between traditional work and modern vision. This individual feather-like creation is crafted from premium porcelains, it is strongly durable, wear-resistant, scratch-resistant and low water absorption rate, which can apply numbers of interior decoration styles. We created the tile sheet with 9.0mm thickness, which can bring you a strong quality of touch and offer a longer service life for use. The high-gloss surface process is stain-resistant and easy to clean. Mesh mounted on back design can helpfully make your installation easier and quicker.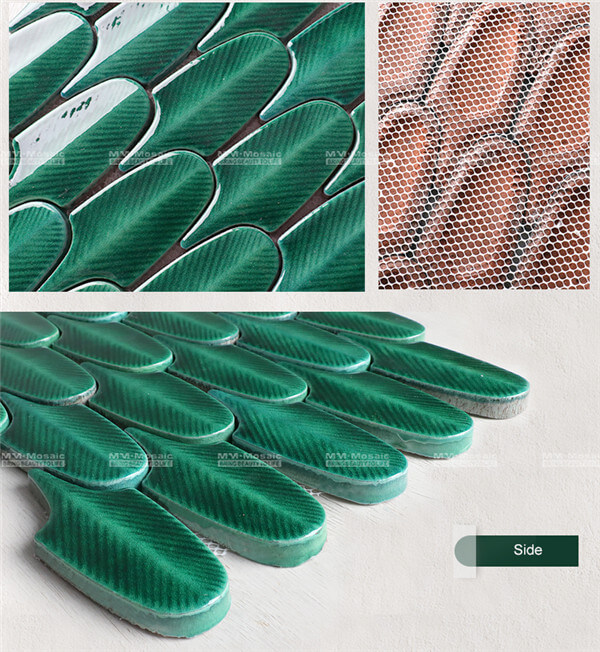 The plumage mosaic tiles are really beautiful in bold green and blue colors, with exquisite glazed variation and vivid texture in each pieces, they work wonderfully to create unique look to any spaces. Scroll down to see how this product spruce up a space.
Add "WOW" Factor To Commercial Projects
MM-Mosaic has cooperated with styles of commercial projects worldwide, and it is a trend that those tile designs with bold colors and unique shape are getting more and more popular in today's commercial space, one of the biggest reason is these products are surely eye-catchy and works perfectly to make a statement to space, making a strong impression on their customers.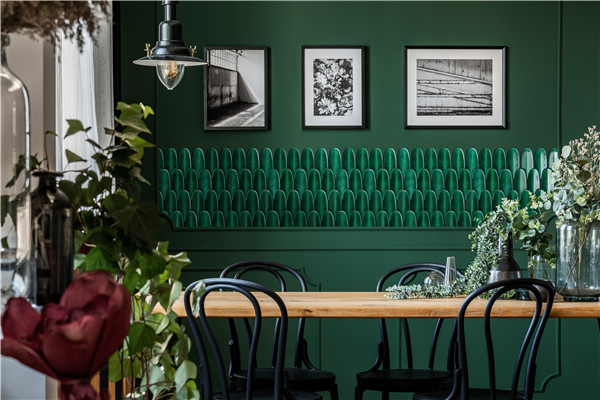 The all-green restaurant design tells you that this feather plumage tiles will dominate this year's commercial projects including restaurant, coffee shop, luxury hotels and so on. The tile's dark turquoise color paired with the wall panting color in excellent way, most people are afraid of using lots green in their interior design for it is hard to control. While if you have a big window to let the light in, choose the right furniture and place some potted plants for embellishment, you can achieve a super stylish space that never out of date! Like the restaurant above, the green plumage tiles unquestionably become the focus of the room, you don't need to tiling the entire wall, just use it on little part of the wall, finally you get the unexpected striking look.
Enliven A Small Room
Decorating a small room is a problem for most people, but it doesn't have to mean boring. If your space is a bot smaller than what you need, then you have to be creative. Go bold and you will know size actually doesn't matters.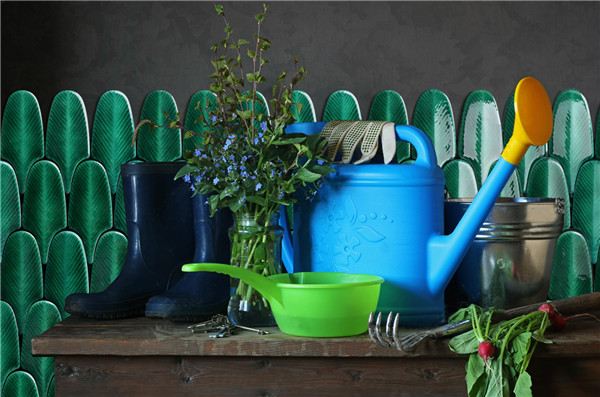 The tiny storage room feels really vivifying and generates a fascinating ambience. The mosaique plumage tiles in bold color and attention-grabbing patterns can help to distract from the little size of this space, a vase of plants makes it more lively. Choose a strategic furniture like a wood table, put most of your little clutters on it to save your floor space.
Get inspiration? If you are interested in this plumage handmade ceramic mosaic tiles, and plan to use it on your next interior architecture project, contact us now for best price and require a sample for quality check.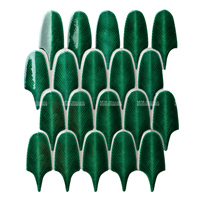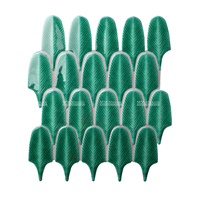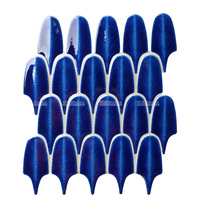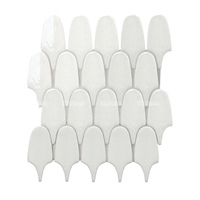 1. ZBE1601 / 2. ZBE1602 / 3. ZBE1701 / 4. ZBE1201
If you want another style of feather shape tiles, you would like to read: Interior Design: How to Utilize the 87X305X9mm Feather Shape Tile >>
If you seeking for green mosaic tiles now, you would like to read: Interior Trends: 16+ Dark Green Palette Refreshes Your Space >>