We know that styles are changing, and the industry of interior design is no exception. The best aesthetics will be of course coming back to win people's hearts again and again. Then mid-century-modern style is one of the lucky. It is really a style that will never leave us. Why we love immersing into the glamour of this aesthetic, and how to blend the style into your interiors while making sure all things look exactly right, you will find the answers in this article. Amongst, six representative tiles/mosaic tiles will be recommended for your reference.
What Is It Called Mid-Century-Modern Style?
This word in fact most usually used to refer to the styles that were overwhelming in post-World War II era, which is acknowledged stretching from 1945 to 1969. Generally, this style isn't limited in interior design industry. It is as well suitable in architecture, furniture, decorations, materials and technologies that gained great popularity after the war.

It Is Natural & Original
If you want to fill your space with mid-century-modern elements, it is recommended focusing on choosing items that are made of natural materials such as wood, stone, or something artificial that have lifelike appearance. Look at the attached five star hotel bathroom design. Do you notice the wood cabinet and the marble look hexagon porcelain mosaic flooring? They belong to the same color scheme, which is beige or khaki, ensuring a eye pleasing and cozy space for bath time. Let's ambient light in through the windows. This is the second greatest design. Warm water and warm light, the perfect match of a relaxing bath.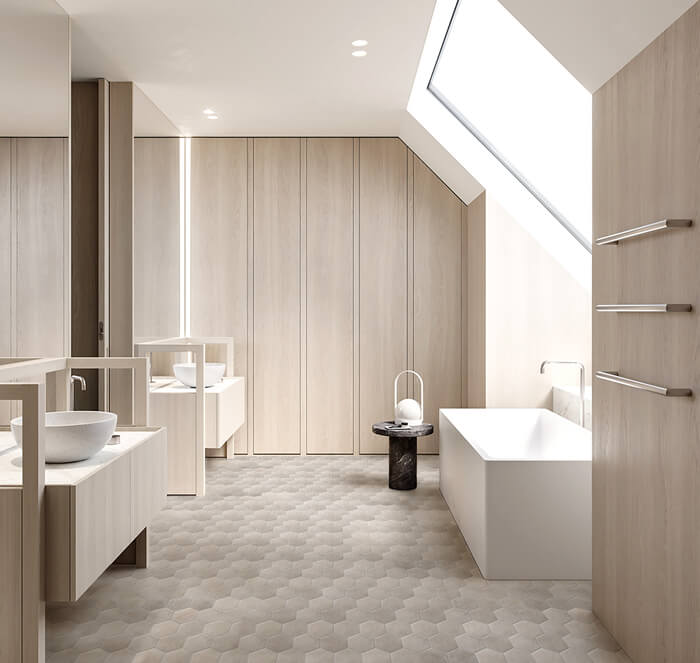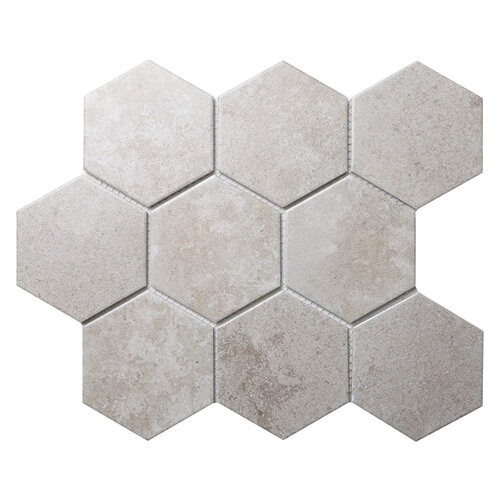 marble look bathroom floor tile CZO946Y
Similarly, this is the space using natural element, presenting a primitive atmosphere. All things are kept neat, and white is the most used color in this kitchen. White cabinet, white ceiling, white chair and of course, the focal part is the Calacatta marble porcelain subway mosaic tile splash back. When you walk in by the side door, you will follow the natural design elements that are especially friendly to eyes unconsciously. It is inspiring that using natural elements really can affect the layout of the space, further exerting impact on our feeling. It will make you feel this is all right for your eyes, or not.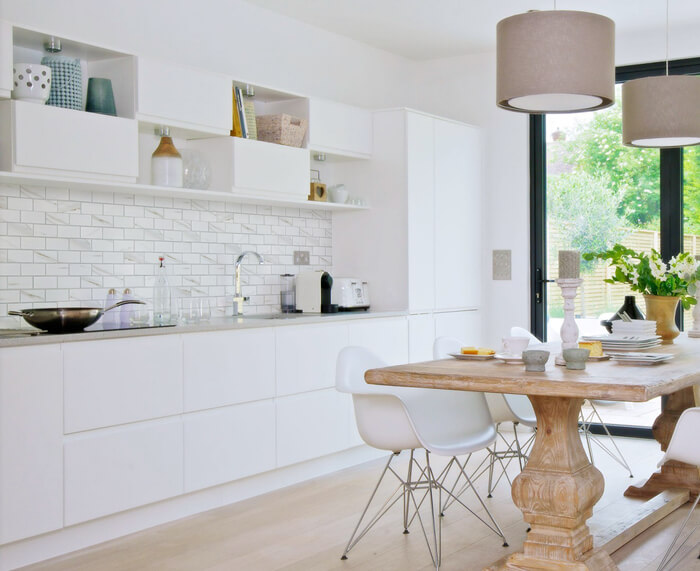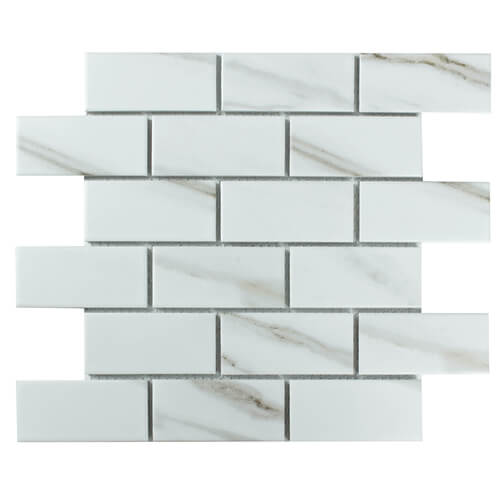 porcelain subway tile that looks like marble CZM933Y
Many households tend to add villatic aura to their dwellings with faux stone, which is commonly manmade of cement so it is priced at a affordable range, and this is also the reason why it is popular and widely used in residential house construction. Of course, it is favored by many commercial projects such as hotel and resort. The Attached exterior wall design is an outstanding example to show how natural element, stone, can create mid-century-modern style. People always like the most pure thing, as it is the Mother Nature made, with her unparallel casualness.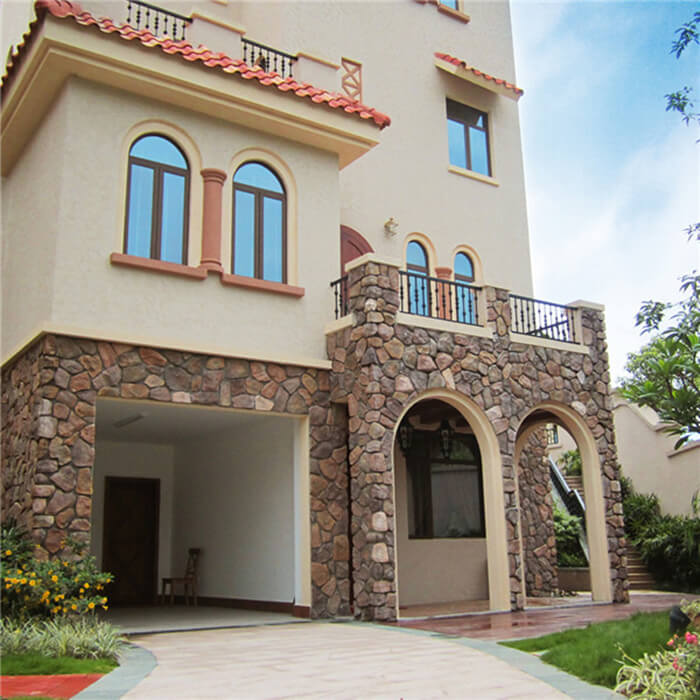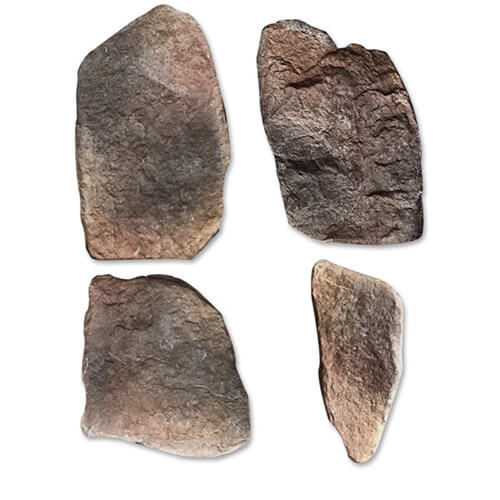 decorative stone for houses OZO029YM
It Harbors Beauty Of Simplicity
Simplicity is representative with something figural, such as solid color, patternless surface, etc. The grey fish scale mosaic tile here on the bedroom wall for decoration is characteristic. Most of the time mosaic tiles can be dazzling, since there are many small tiles combining with a mesh on back, and the grout lines are even more apparent than larger sized tiles. But there is a reliable solution to tackle this problem, that is, making sure small tile chips are covered with single-color glaze, or make the mosaic tile pattern simple, or choose bigger tile chip size.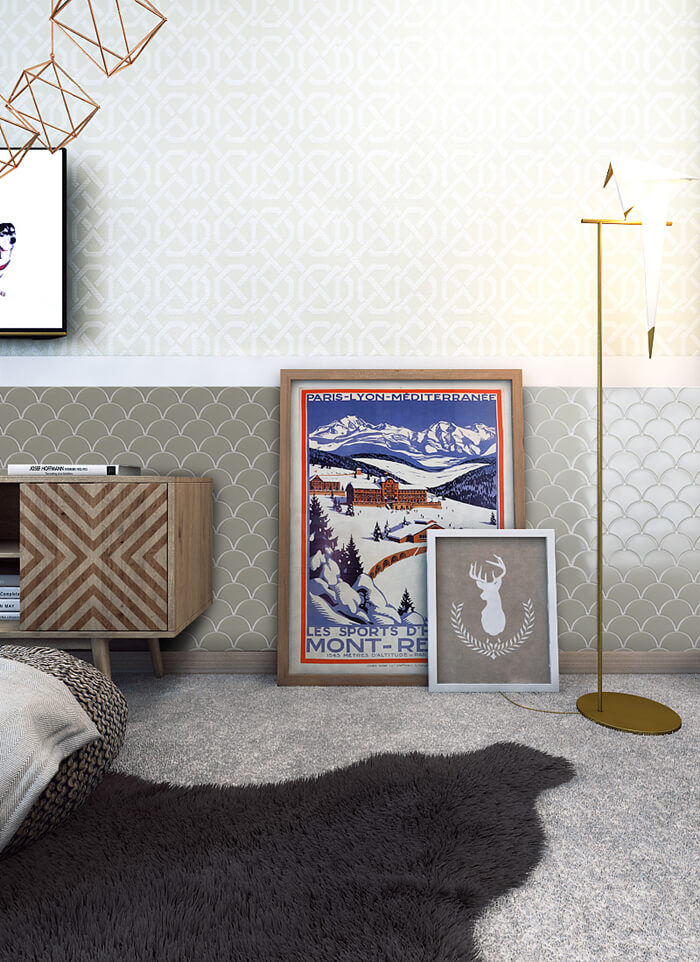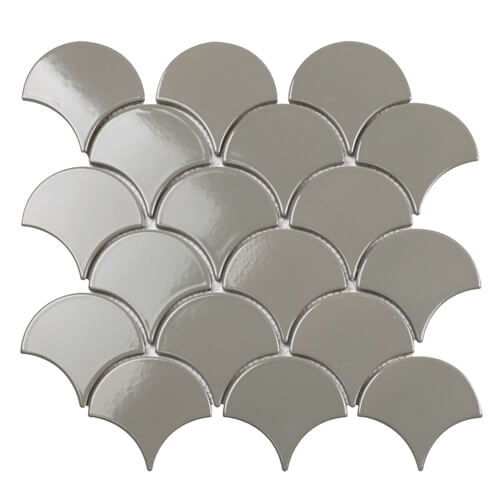 grey moroccan fish scale tile CZG352X
White color is the choice that you will never regret to use in your kitchen for a brighter, spacious cooking area. Often, people will pick up subway tile, which is categorized into many varieties, such as 3 by 6, 4 by 8 beveled metro tile, longer or shorter rectangular tile. It is always better to install them horizontal so that your kitchen can be stretching and receives other unexpected visual interest. As for creating mid-century-modern style, white subway tile is adept like a fish in water.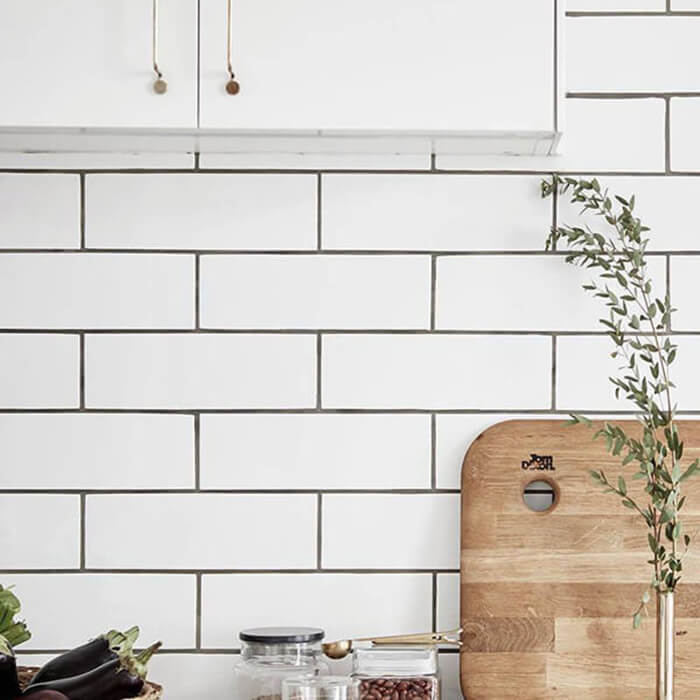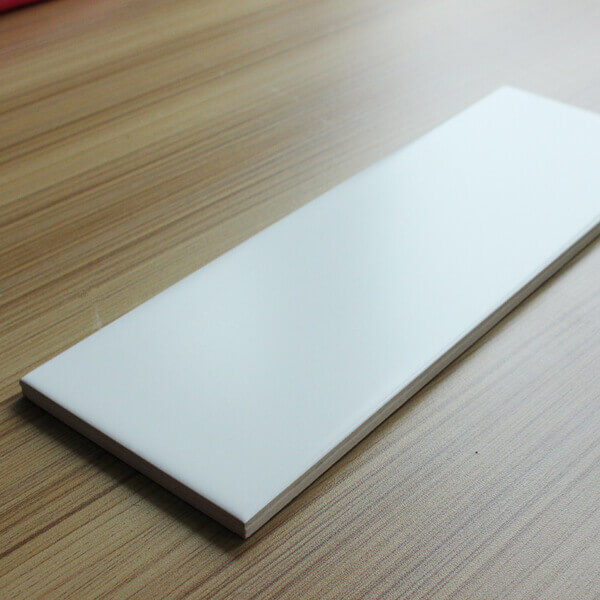 long subway tiles kitchen WZM201JH
Instead of adopting dozens of ornate embellishments, the mod-century-modern look is all about discarding redundant details and letting their main character plays the most important role. It should be kept in mind that choosing simple additions to decorate your space. Remember less is more. Also, you should consider making the strong focal point stronger. For example, the attached kitchen design is using black geometric mosaic tile as a slim and long background. The final result is surprising.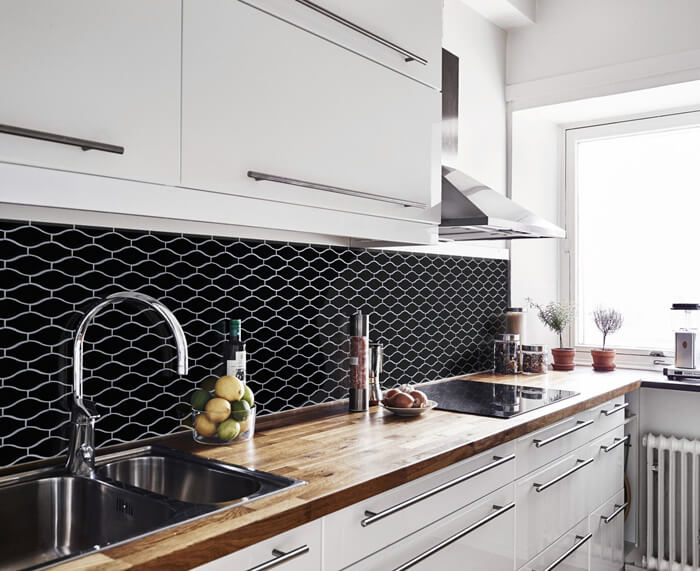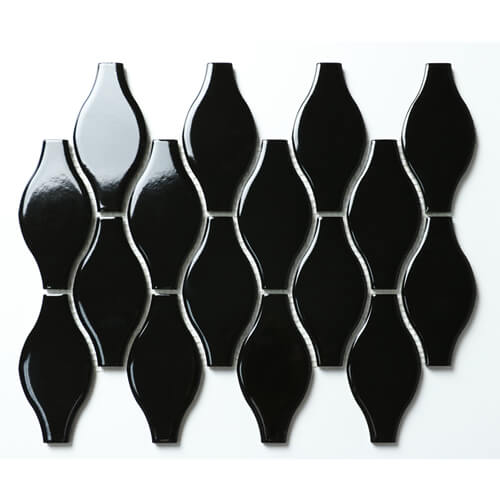 black mosaic tiles kitchen CZG134Y
Follow tips of this post to add the mid-century-modern aesthetics into your interiors with mid-century-modern tiles/mosaic tiles. There are many more these tile products. Welcome to visit MM-Mosaic, a premium mosaics tile company that has been devoted to providing a great variety of ceramic/porcelain mosaic tiles, glass mosaic tiles, etc. Contact us today for more mosaic tile design ideas and home decoration tips. Wholesale price and faster delivery here.