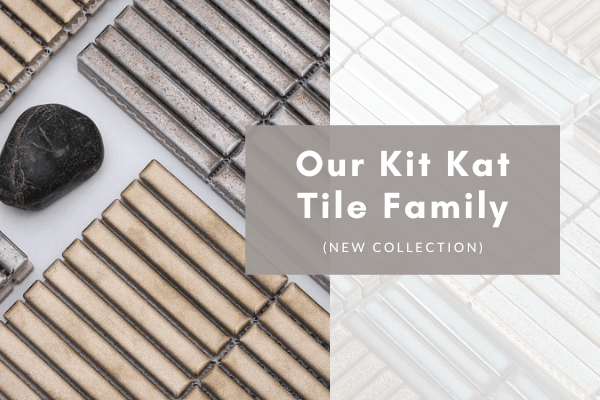 Kit kat might be a children's best thing, but our kit kat can be everyone's best thing! This creative tile shape is gaining ground in the tile design world and with great reason. With so many colors and sizes of tile out there, it is hard to know exactly what to pick. We are here to help narrow it down and introduce our new Kit Kat Family. Always eye-catching, the finger tile shape can be used in many ways. Here is the scoop on this magical family...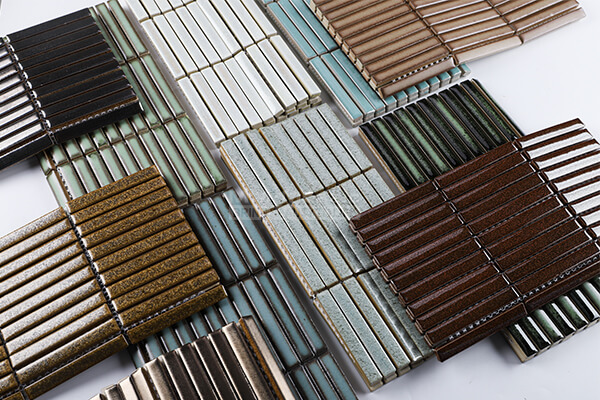 With our stunning Kit Kat Tile collection expanding, we wanted to celebrate by looking back on some of our favorite spaces featuring the wall tiles. Amazing, versatile, and appealing, they have been used beautifully in a variety of interior spaces, from modern style to vintage-chic visual feeling. We are pretty sure you are going to love them just as much as we do.
Metallic Collection
Thanks to recent advancements in mosaic tile technology, it is now easier than ever to mimic the nuanced tile look and feel of handmade tile in more low-maintenance and durable materials. We are diving into all things handmade-look finger tile and showing you some of our favorite metallic collections.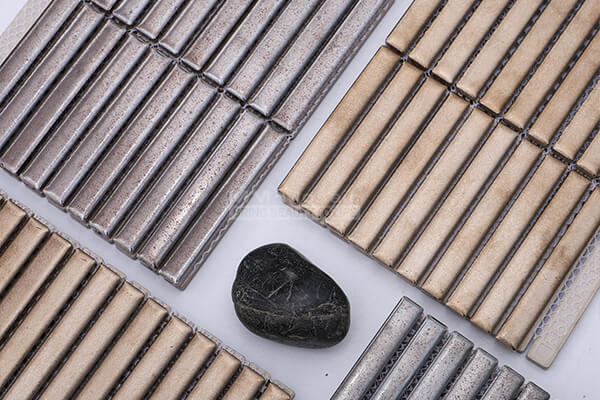 Gold and Stacked
One of the most notable features of this new finger tile is its beautiful surface color variation. While a conventional mosaic tile tends to display the same consistent, even-colored body throughout, a handmade kit kat tile will often showcase its layers of richness with a few varying shades. Our new handmade metallic look finger tiles are a stunning example of this feature - while each chip of ceramic is from the same batch, their metallic gold hue deviates from tile to tile, making a slight sparkling effect.
For more kit kat tile design, visit our blog " How to Kit Kat Your Home (the Finger Tile Way)"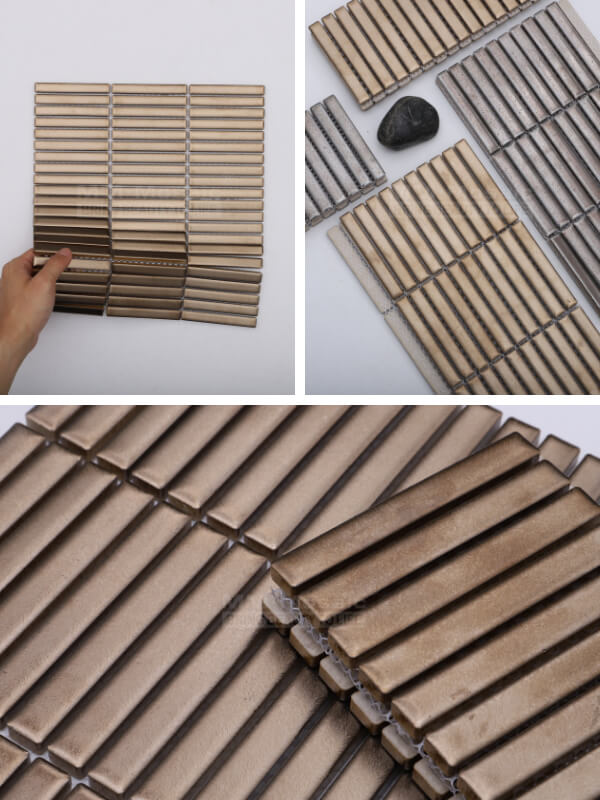 Featured Product: Metallic Gold Kit Kat ZOH3901
Warm Vibes
While bright white colors and cool hue grays are a tried-and-true choice, there's been a definite shift towards warmer and mild color tones recently. Round mirror, golden fittings, and eye-catching metallic gold finger wall tiles are quickly becoming the new go-to tones for the cozy vibe they instantly lend to bathroom vanity wall decoration.
For more bathroom design ideas, browse our blog "Project: Kit Kat Tile Makes Fun in The Bathroom"
Kit Kat Make a Statement
Whether you tile a partial or full kitchen backsplash, pick a color that will make it a statement. Kit Kat Tiles stand on their own, no need to sugarcoat this tile shape with an exquisite design. Let the wall pop even more by contrasting the rest of the interior with the natural atmosphere.
How to make a statement? Visit our blog "Trends: 6 Simple Ways to Make a Statement with Handmade Tile"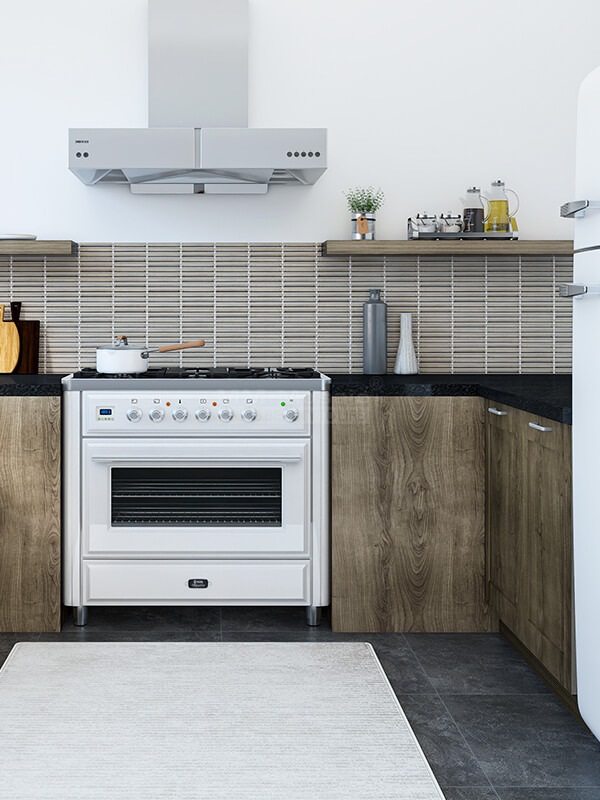 Retro Silver
With this subtle, one-of-a-kind dimension in each mosaic tile, walls and floors come alive with beautiful movement. Each silver-tone mosaic chip in our Kit Kat Tile collection is sized and glazed by our professional workers, giving it incomparable depth, variation, and pattern. Use them to frame mosaics, fill the main interior space in a backsplash or shower, or play with surface change and patterns for added character.
For more finger tile inspiration, visit our blog "Kit Kat Tile: 6 Palettes to Rock the Look"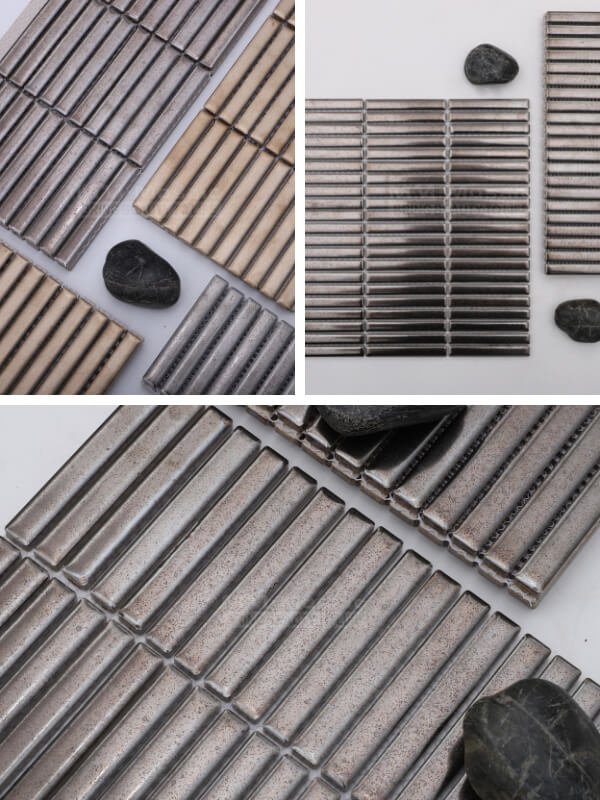 Featured Product: Metallic Brass Kit Kat ZOH3902
Small Finger Tile
For those who love a more detailed look or have a smaller kitchen backsplash to cover, small kit kat tile could be the best option for you in our new collection guide. A smaller version of our Kit Kat Tile, these shapes of tile can be used with many changes to create a unique look.
For more kitchen backsplash project ideas, visit our blog "Trends: 14+ Minimalist Kitchens to Inspire Your Next Project"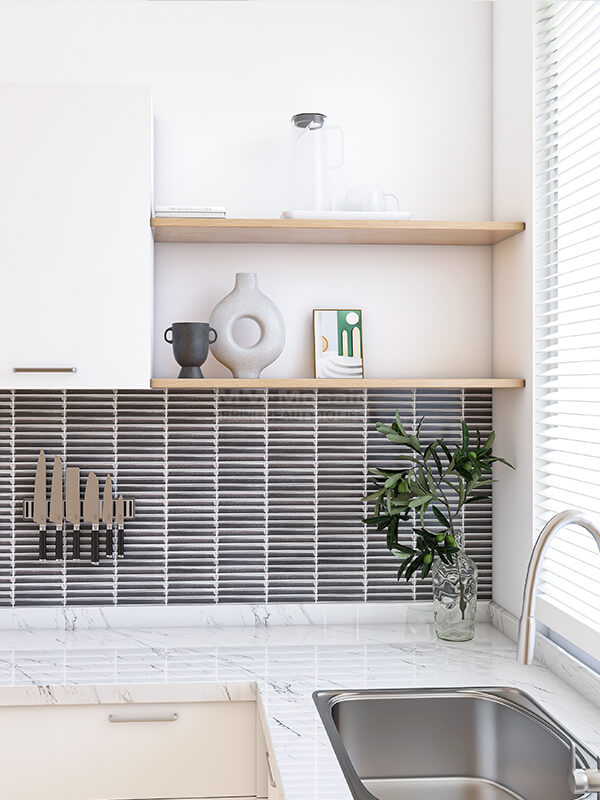 A Bathroom Inspo
The bathroom can be a perfect place to create a stunning backdrop that will uplift you in the morning and relax you after a long work day. This black accent wall uses our metallic silver color kit kat tiles to add a pop of color to this contemporary and minimalist bathroom.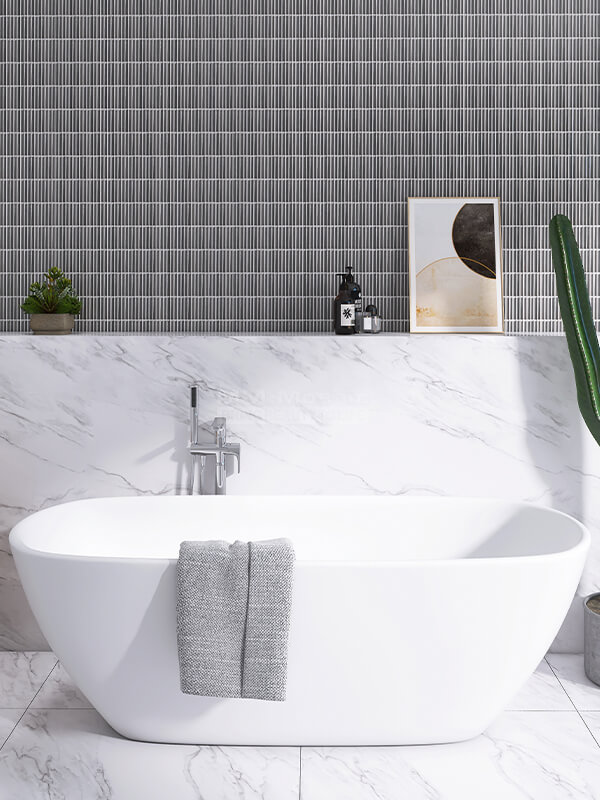 Monochromatic Palettes
Select a monochromatic color scheme to make unique variations with your kit kat tile installation. This is a perfect option if you like glaze color but want to balance that with a complicated aesthetic. You can order sample packs on our tile product page or contact us page. If there is something else you are looking for simply reach out to our team and we will put in a custom order for your option.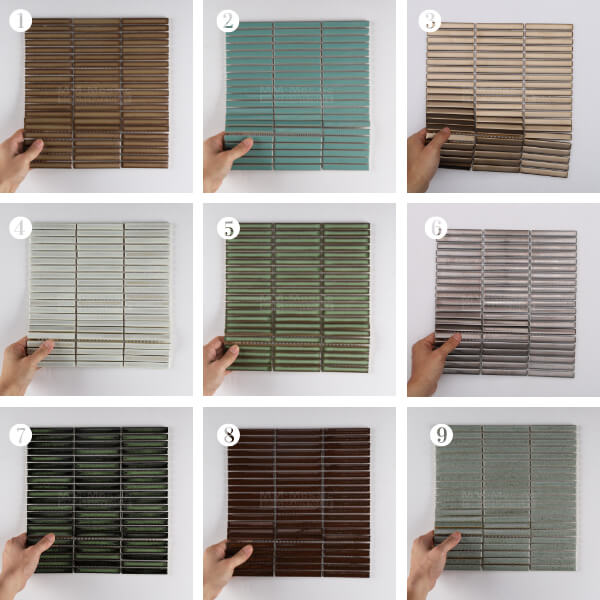 Get Inspired?
Whether you are looking to add Finger Tile to your entryway accent, shower, or kitchen backsplash, MM-Mosaic is here to help you along the way. Why not tell us your design ideas and visions, and we will get the kiln fired up and ready to go. Order tile samples to see and touch right now! You might fall in love with our exquisite handmade tiles and we're so happy to hear what inspires you.