We've landed on the perfect self-adhesive tile recipe and we can't wait to share some new models with you. So without further ado, continue reading to see 9 styles to use this pattern to liven up the residential and commercial space.
Irregular Style

This PVC Aluminum Wall Tile features subtle silver and stainless steel colors that add industrial style and dimension to your space. These aluminum-plastic composite mosaic tiles with a peel and stick backing are a breeze to install no grout is needed. A DIY dream come true, they're ideal for refreshing kitchen backsplashes, creating bedroom accents walls, and even updating bookshelf insets fleetly, affordably, and easily.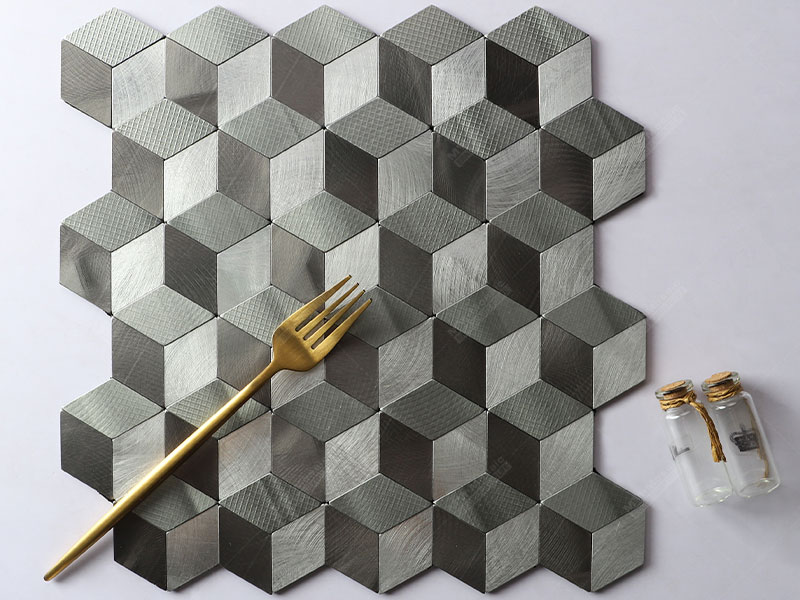 Featured Product: PVC Aluminium ZOF2009
Golden-tone attract your eyes! The combination of gold brushed aluminum and PVC pattern look is available as a peel and stick wall tile which is easy to install and an ideal choice for any DIY project. The blend of polyvinyl chloride and brushed aluminum surface brings brilliant energy to your ambiance.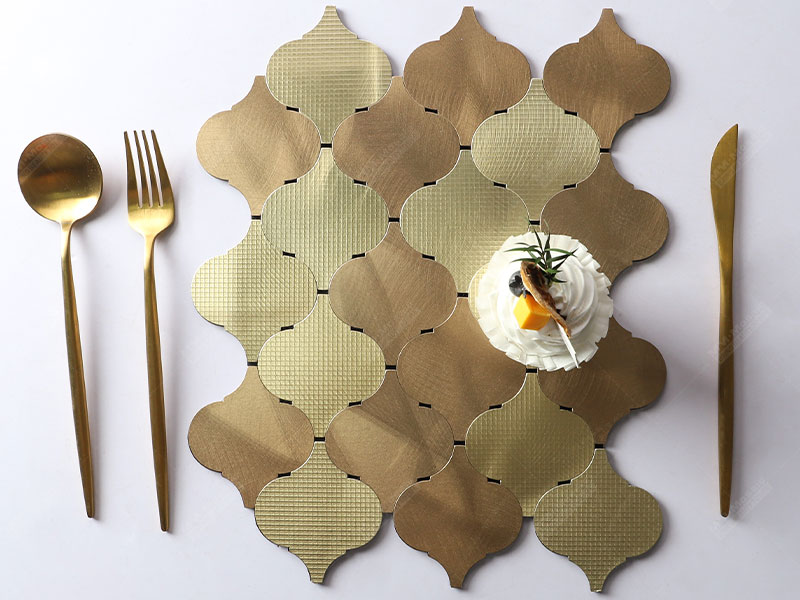 Featured Product: PVC Aluminium ZOF2010
Silver-tone leaves are falling. Because of its high-quality backing and long-wearing facing, this peels and stick tile can be installed at numerous locations including kitchen backsplash, bathroom/bathroom vanity wall, etc.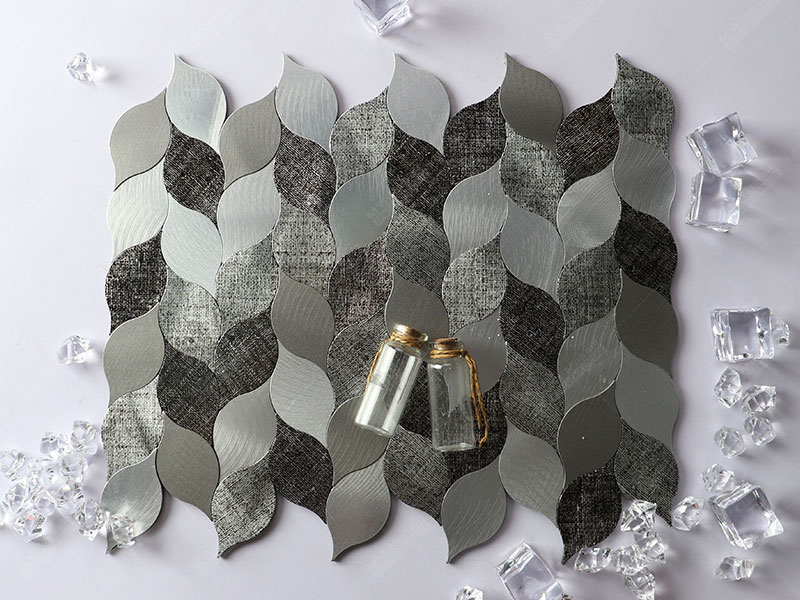 Feature Product: PVC Aluminium ZOF2011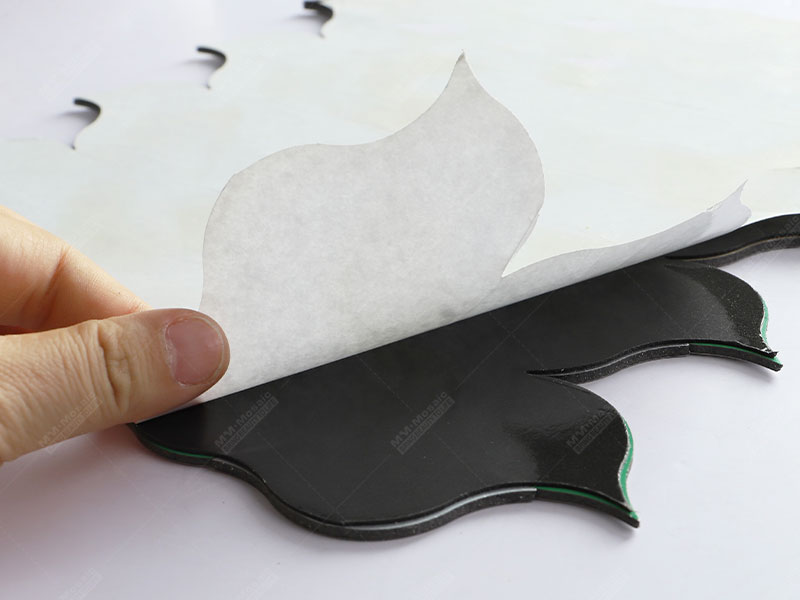 Our peel and stick tile stands the test of time even in the busiest interior spaces and light commercial environments with its heavy-duty adhesive. Achieve an interior designer look at a fraction of the cost with this stylish self-adhesive backsplash tile. Tips from MM-Mosaic: Check all tiles before the installation job.
Made with great materials and a proprietary glue that can withstand the heat of the kitchen and that can be cleaned easily, these silver-hues leaves peel and stick tiles make for an elegant backsplash, just like the below space is shown: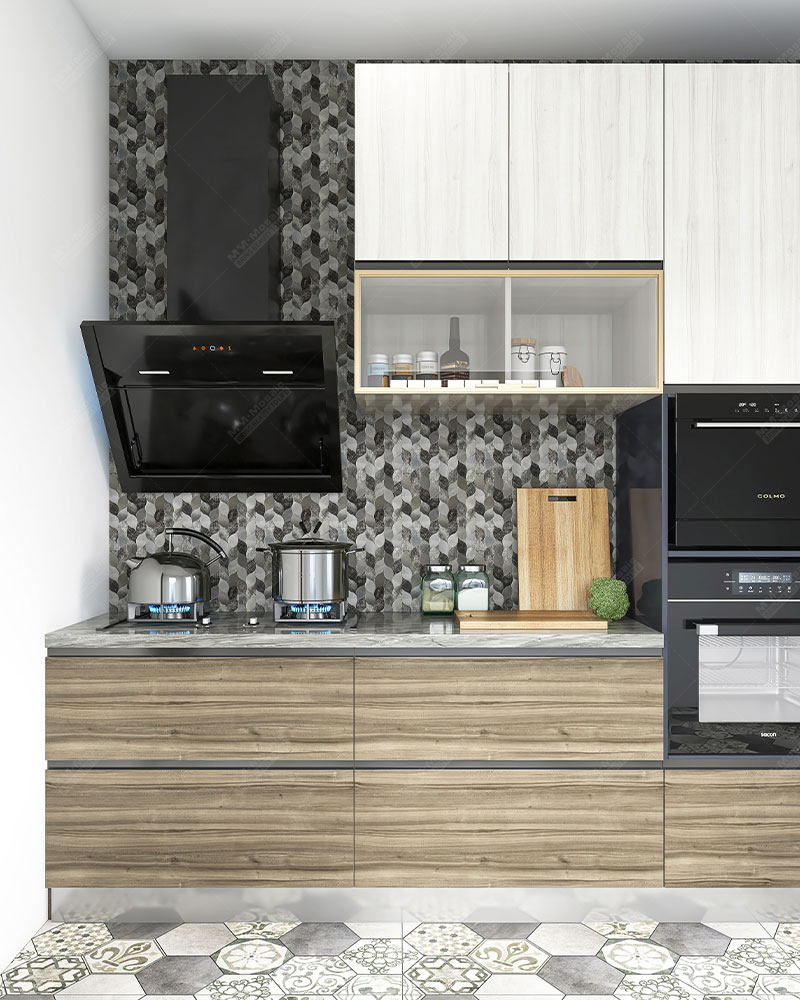 While they can handle steam so you can install them in the bathroom, they are not recommended for use directly in the shower. Our clients say they are simple to install. Even for those who don't know the difference between grout and are an affordable facelift for a backsplash and bathroom. The bathroom vanity wall is also a perfect place to be decor with these wall tiles. Love the below design?
For more bathroom design ideas, visit our blog "7+ Festival Interior Projects For The Coming Holiday"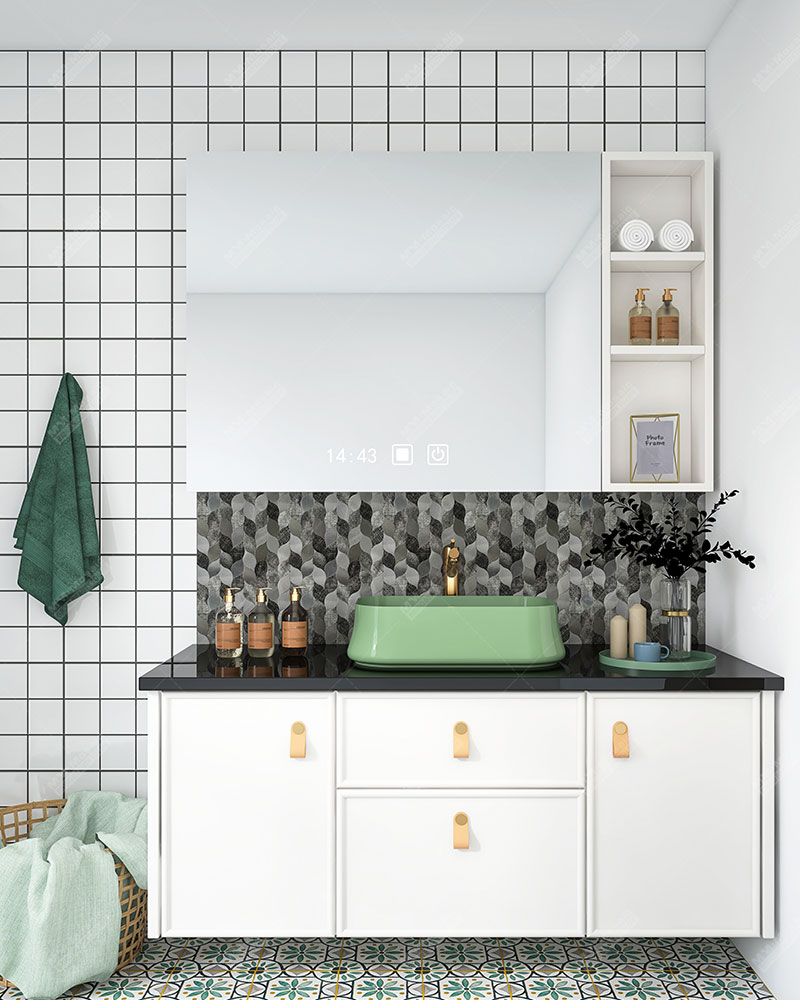 Hexagon Style

Hexagon look tiles, made of SPC, the latest upgrade in vinyl wall tiles. Environment-friendly, easier to install and maintain than traditional wall tiles, such as porcelain, glass, etc. The SPC peel & Stick tile has a longer service tile. MM-Mosaic Tips: Dry installation on any smooth and clean wall surfaces. No need to grout, no mess.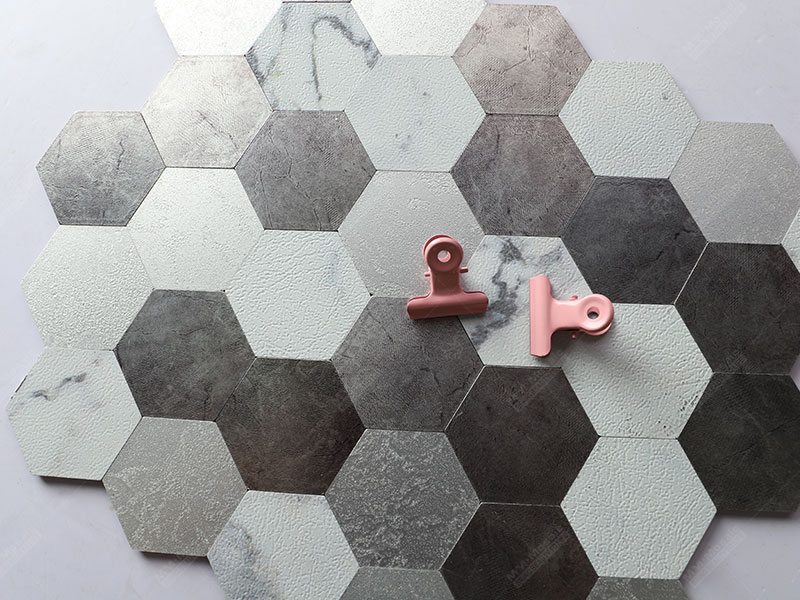 Featured Product: SPC Hexagon ZOF2012
These peel and stick hexagon styles will bring you that industry chic look you crave without any time-consuming headache of installing steps or mixing up concrete. These tiles are actually SPC Hexagon Aluminum panels that match up seamlessly, with an outstanding pattern that gives the appearance of individual tiles. Want to decorate a new style of bathroom vanity walls? Peel the backing paper and stick to your favorite self-adhesive tiles.
For more peel and stick designs, visit our blog "Style Collection: Decor Your Home With 3 Styles Peel and Stick PVC Panel"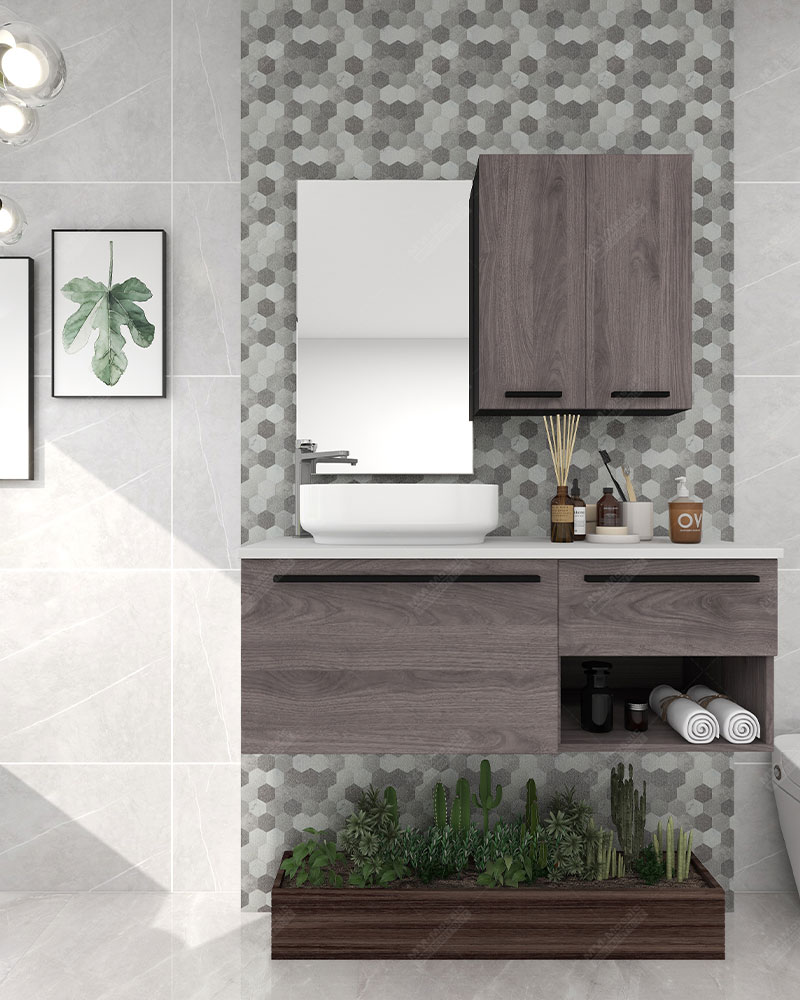 Create a show-stopping kitchen backsplash with this silver-tone SPC Peel & Stick Tile. The tiles are frost-proof and the heavy-duty adhesive will stick indoors or out. Self-adhesive backsplash tile is a DIY trend we totally stuck on right now. This smart way can save a lot of time money and energy on the backsplash. What's more, there are various models for options and they will be the best material for DIY dreamers.
For more kitchen backsplash ideas, visit this project "Projects: 6 Trendy Backsplashes Awaken Your Kitchen"
SPC Peel & Stick Tiles combine the ease of pre-filled adhesive with high-end, quality tile that we at the self-adhesive tile supplier zone have become synonymous with. Using the best quality of pre-applied we've made a product that is lighter, eco-friendly, durable, and more budget-friendly, ideal for DIY projects and rental renovations. No grout, no glue, no wet saws or drying time.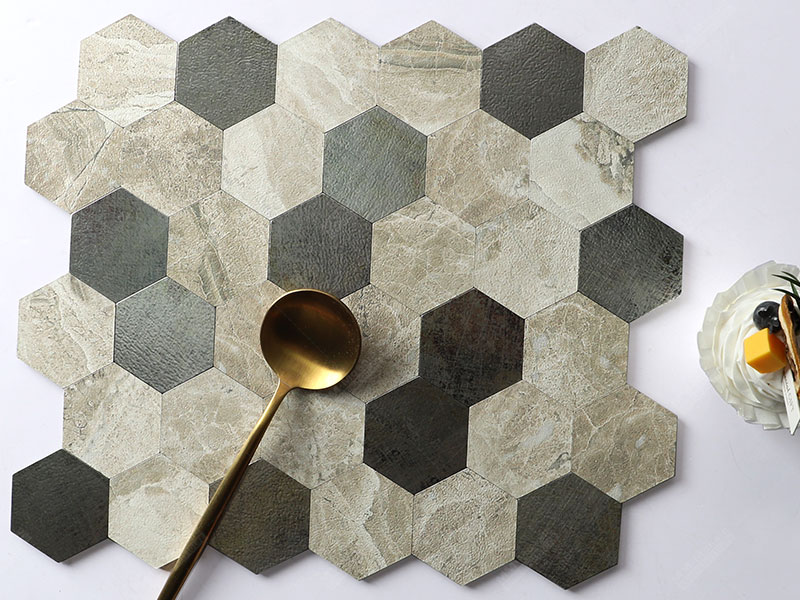 Featured Product: SPC Hexagon ZOF2013
Lucky Cloud Style

Lucky cloud shape tiles - the creative and high-quality peel and stick wall tiles for a quick and easy upgrade. The self-adhesive wall tiles are more than just a sticker. Our new PVC Aluminum series can remarkably transform your interior space in just a few hours with its realistic texture and unique look. It's the ideal DIY product for your bathroom, kitchen backsplash, laundry room, and more spaces. Best of all, no professional tools are required for the installation job. All an easy job need to do is just peel and stick!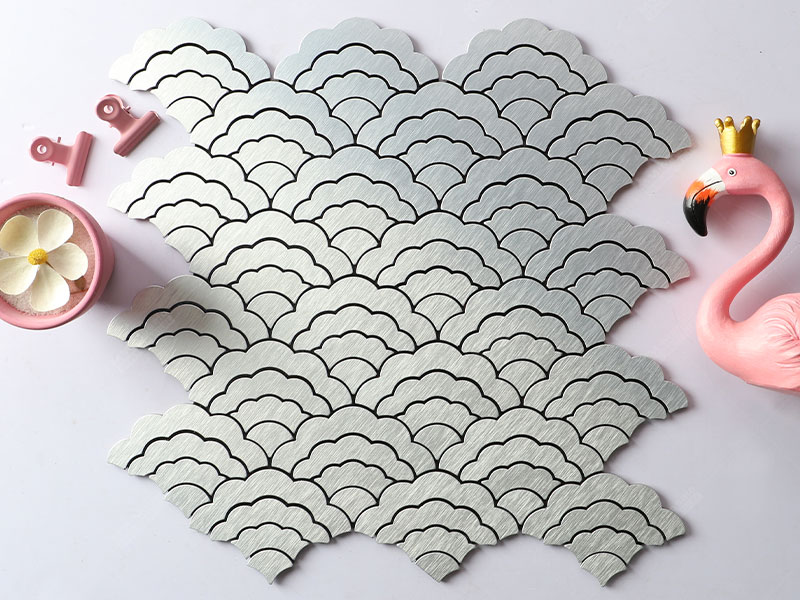 Featured Product: PVC Aluminium ZOF2017
Tile is a welcomed choice for homeowners in kitchens and bathrooms, and a tile backsplash is a wonderful way to freshen up the area around your sink. Traditional backsplash tiles can be difficult to work with depending on the style, so they aren't exactly ideal for beginners. That's where a PVC aluminum backsplash comes in handy as they are easy to install and certainly then bank.
For more chic kitchen backsplashes, visit this blog "Project: White Stacked Subway Tile For Kitchen Backsplash"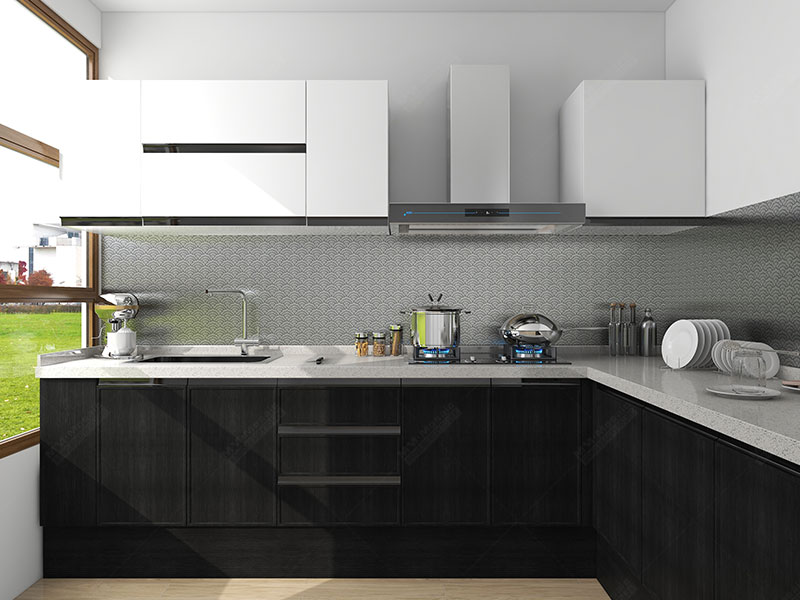 Stripe Style

Decor and change your kitchen backsplash or bathroom quickly with PVC Aluminum Peel and Stick Tile Series. These wall tiles are a unique mix of brushed aluminum and durable composite combined to make an appealing feature background wall suitable for any room in your home or hotel room. This eye-catching tile installs easily using the latest Peel and Stick technology - simply peel off the back paper and stick.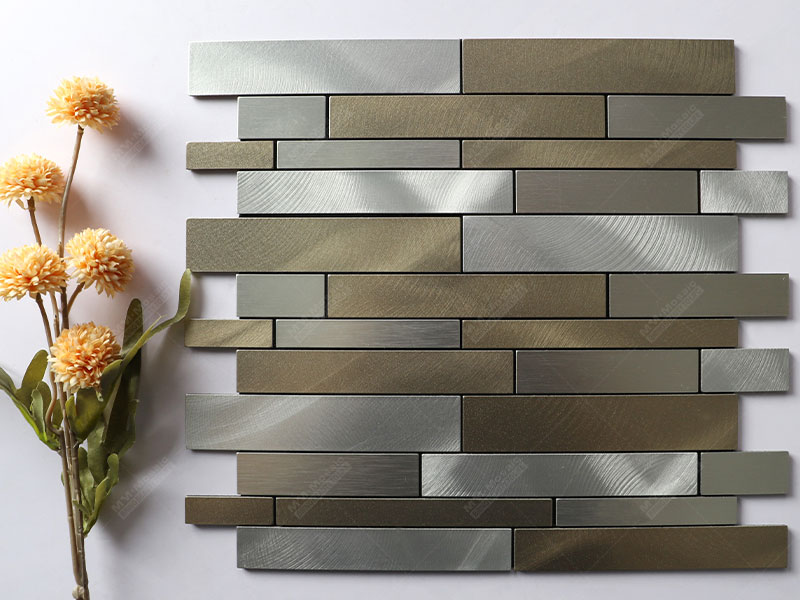 Featured Product: PVC Aluminium ZOF2014
It's hard to find a wall material that's easier to install than a self-adhesive tile backsplash. As long as the wall is safe for use with this type of tile, you can work your makeover magic in a matter of minutes. Moreover, if there is any problem during the installation process, it's much easier to remove a tile that's glued to the backsplash than to replace a porcelain or glass tile.
Check out trendy interior inspirations here "20+ Trend Home Decor Ideas That Wake Up Summer Time"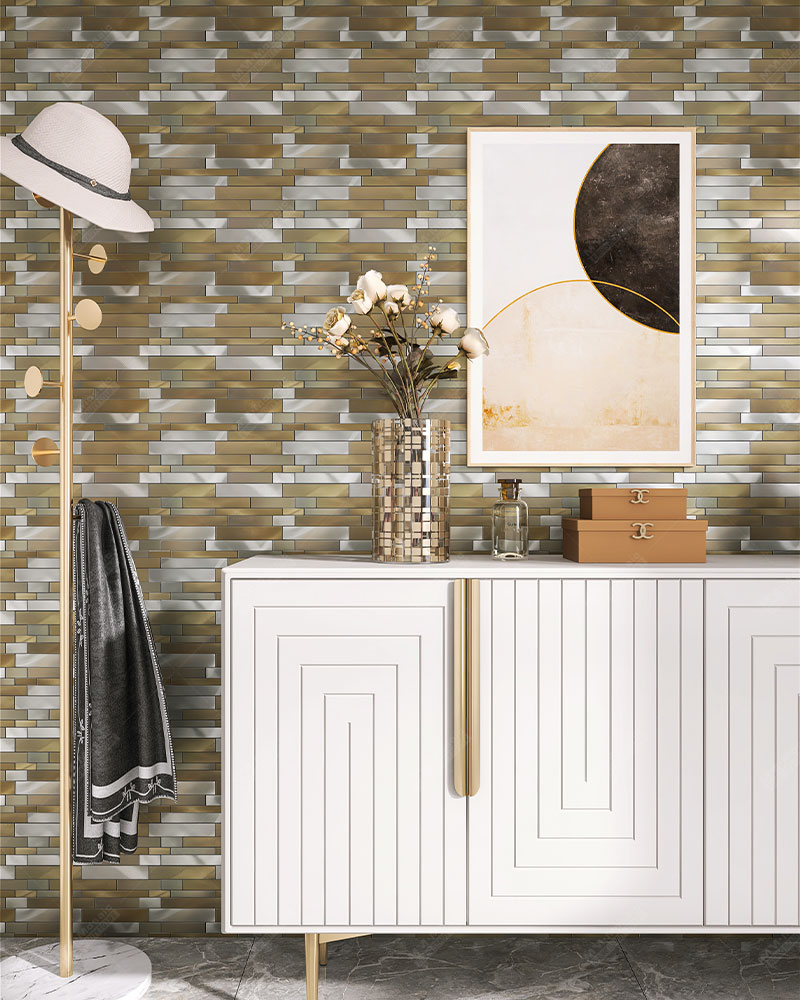 PVC Aluminum stick tiles series is the one to fulfill your personalized living space demand, no matter how you want the accent wall to be, a stylish and modern peel and stick would do. With our a wide range of classic and contemporary models, with their high performance like water, heat and mold resistant, long last color and long served material. Our new series is available for almost all residential and commercial indoor walls. Wherever you install, it can enhance the timeless appearance, yet just with a fraction of the traditional material cost.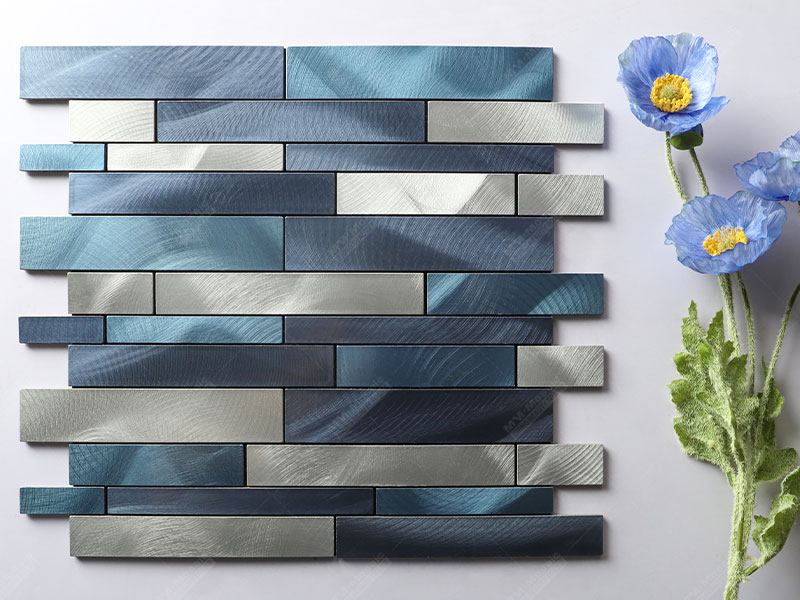 Featured Product: PVC Aluminium ZOF2015
They are made of PVC Aluminum, a high-end material that allows these peel and stick tiles to perfectly mimic the texture and look of brushed metal while also providing a durable and clean surface that is easy to cut and install.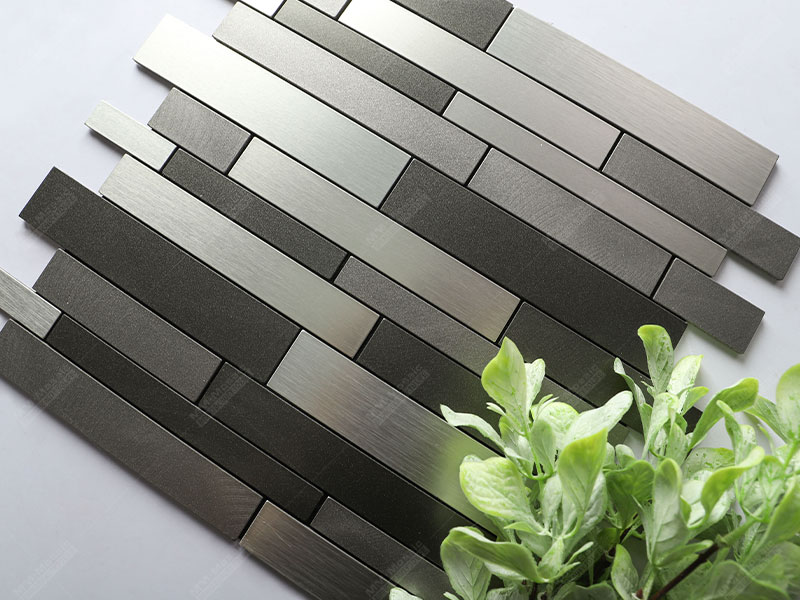 Featured Product: PVC Aluminium ZOF2016
Combing the elegant beauty of brushed metal texture with a contemporary smooth finish, these tiles introduce a subtle stripe pattern that is seamless so it will not require grout, making installation quick and easy.
For more peel and stick tile ideas, visit our blog "New Things: 17+ Environmental Aluminum Plastic Peel and Stick Tile for Wall Decor"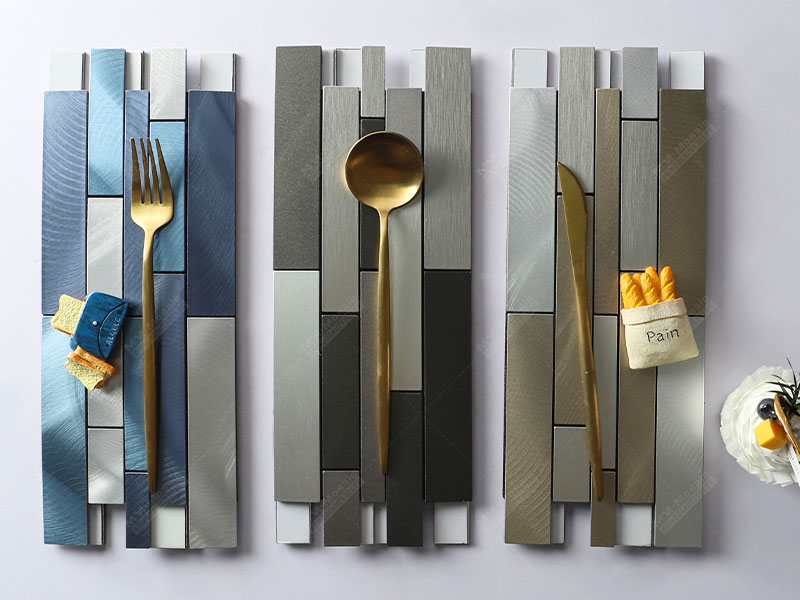 Get Inspired?
Fall in love with the Picket Tile Series? Order tile samples to see, touch and feel this appealing pink tile and tell us your future project ideas. Not only that, but you can also share your ideas about tile shape, color, size, and anything else you want to share. MM-Mosaic will get back to you immediately and support you with your home or commercial remodeling plans.