Wake up your soul if you're hopping on the 3d mini star triangle tile with us! What makes this premium glossy glazed surface is that they can change any interior space into a contemporary and stylish room. We can't choose the favorite one when it comes to NEW MINI STAR SERIES - that's why we put together a list of our 12 types 3d mini star wall tiles. Let's keep on reading to see the aesthetic 3d mini star triangle tile right now: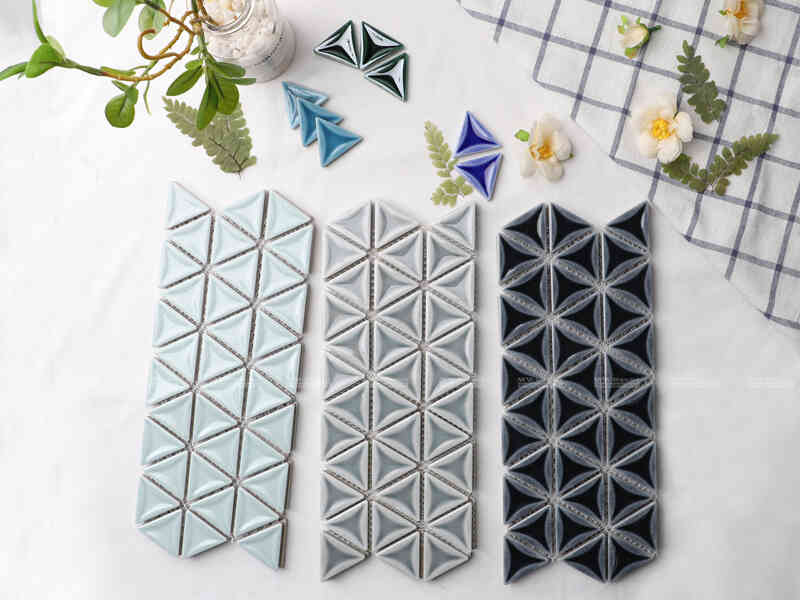 New Series - Concave Finish
We can't wait to talk about these smooth glazed and unique 3d concave finish all day. However, we prefer to showing you just how special they are.
For more creative shape wall tile inspirations, visit our blog: The Glamour Of Oval Porcelain Mosaic Tile >>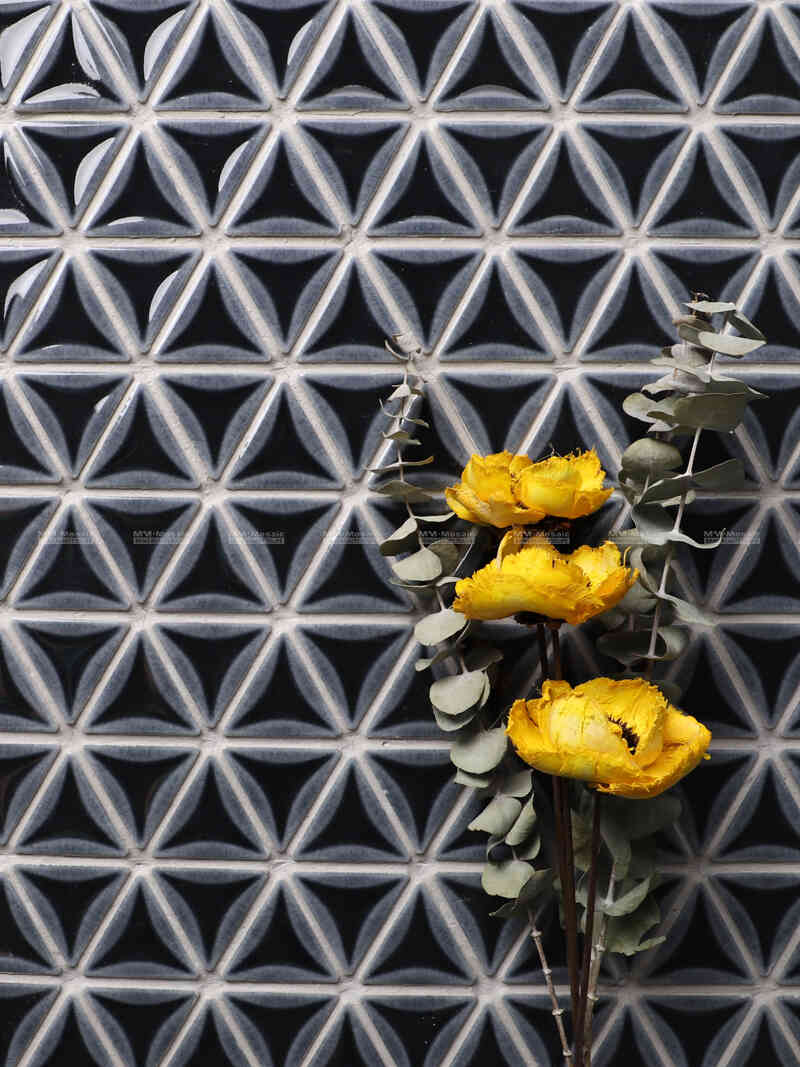 Love Mini Star?
Love the stars in the sky? You'll love this. Applied to our high quality durable glazed porcelain mosaic tile, out premium black glaze is a forever favorite. A mysterious black tone brings to the infinite universe, the unknown space, and the silent night sky. Its bright and transparent black hue makes it the ideal modern detail to add to your space. We'll go to sharing our welcomed interior design below, and if you'd like more inspirations, leave your comment to tell us immediately.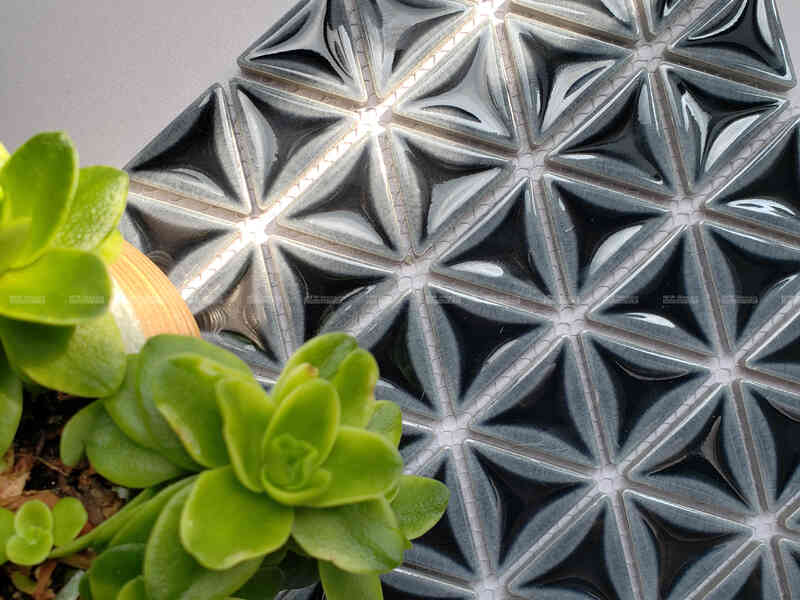 Featured Product: Premium glazed concave mini star porcelain mosaic dark blue ZOB1103
Go Dark Blue
Concave 3d finish mix cool dark blue glaze, meaning that is the most color variation. The creative concave surface makes it perfect for tile walls. From the kitchen to your bathroom or shower wall, this classic color boasts an attractive and appealing appearance that you'll always love.
Might be white wall tile is a safe go-to for a bathroom interior wall, but dark blue hue wall decor is just a bit more special and stunning. It's especially noticeable in an all-white color washstand. By the way, a pedestal sink can eliminate the visual clutter be a hefty bathroom vanity with the white cabinet storage. Installing two round mirrors also a great idea, it can balance the other feature in this bathroom and make the room look larger.
Learn more about bathroom inspo with our blog: How Mosaic Goes From Bathroom To Bar Counter >>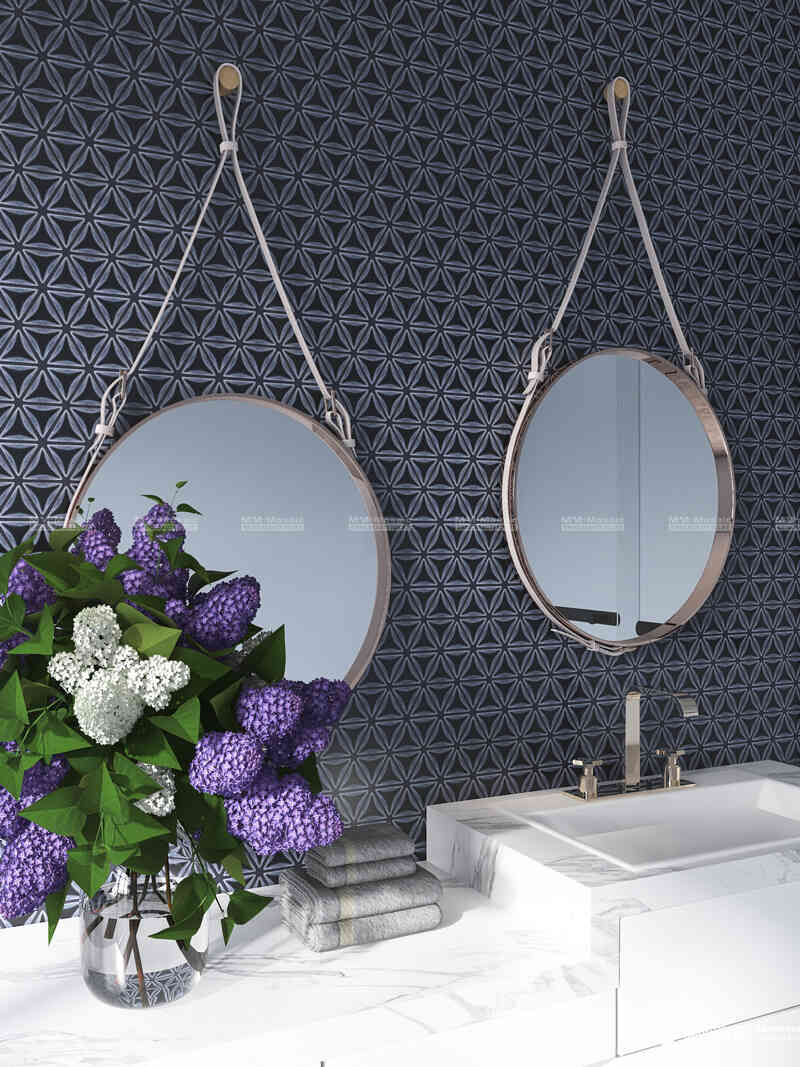 Make The Backsplash Pop
Another surprising space to install a black 3d concave mini star wall tile is your backsplash. We love to install this mini star tile on the backsplash due to its creative surface design. This creates a peaceful and quiet space, which makes the contrast to this noise kitchen space and brings a different feeling. What's more, the classic black and white tone of this kitchen catches the eye instantly.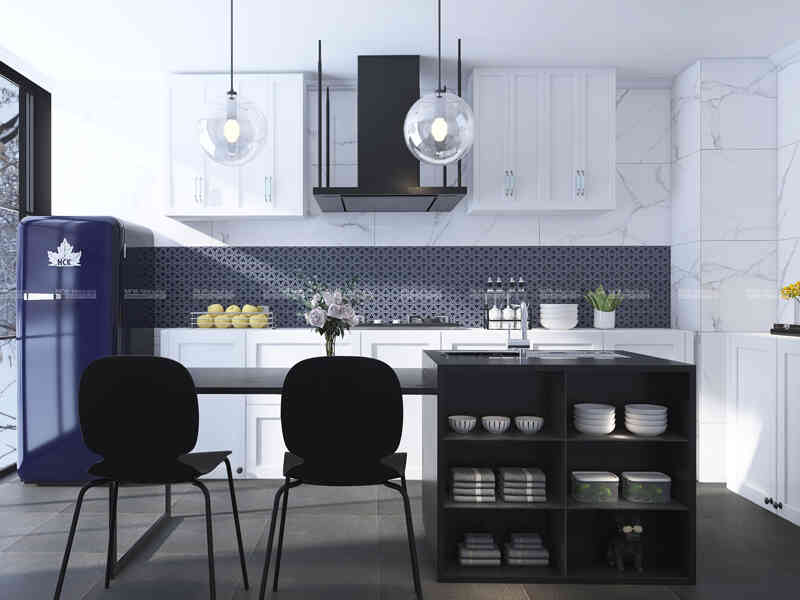 See the beautiful kitchen tile design below? That's unique to our wall tile and know more trendy and stylish kitchen tiles with our blog: 2 Different Wall Tiles Bring Different Feeling >>
The wall tile is always your starting point. It's the first item you select for a house wall, and it sets the tone. Here are 6 different styles and colors of the concave surface mini star wall tile for your choice.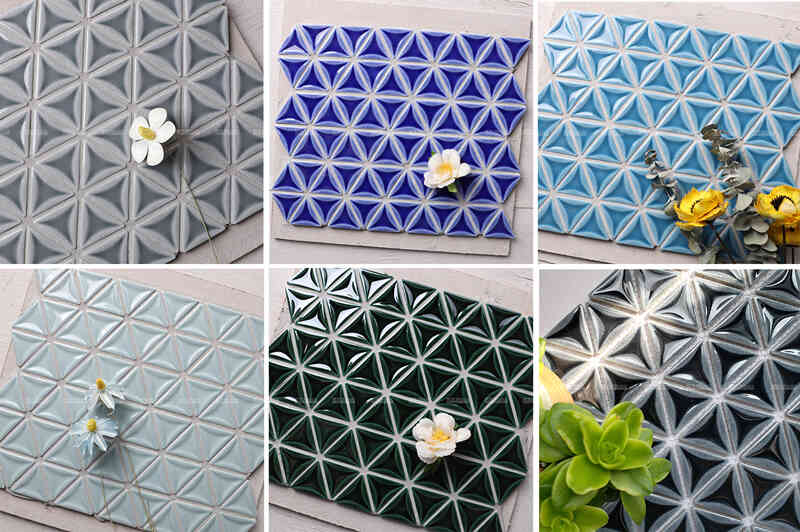 New Series - Convex Surface
If you don't like the concave surface, might be your will fall in love with our convex finish. Premium 3d glazed convex mini star wall tile is an expressive material that can add characteristics and artistic integrity to your home or commercial space. We literally make everything with high-class material, and that allows us to design from within the distinct personalities of our tiles. From the color variation of the 3D surface, each wall tile can contribute to different visual feelings. We hope our new series - 3D mini star can get your interior space becoming your dream place.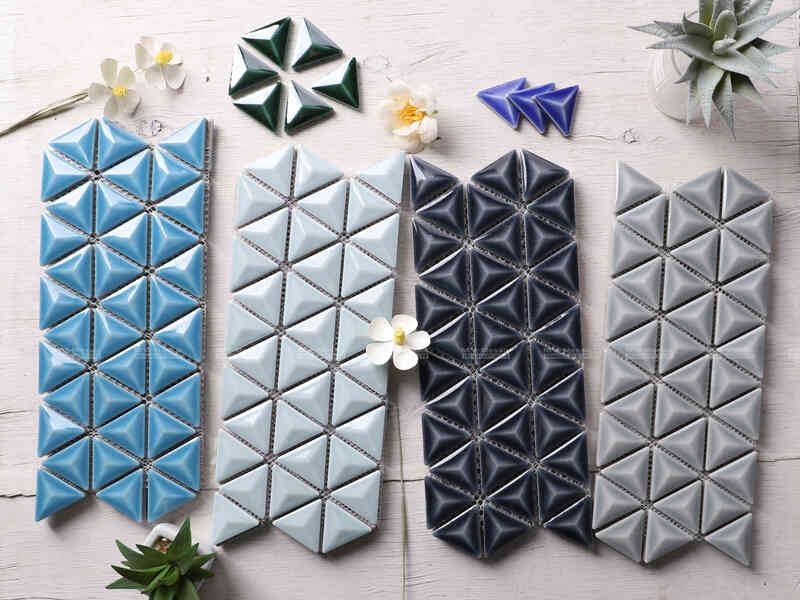 Do You Like Blue Mini Star?
This ocean blue color-blocked mini star triangle shape is satisfying and unique. The bold 3d convex finish design mix a cozy blue tone is perfect for a small space, mini chips and glazed color will give the illusion that a space is large that it is. Have you ever heard that geometric shape wall tiles are more flattering than the classic one? Because irregular shapes can add funny elements to the pale white wall.
View more beautiful wall tile projects with our blog: 10 Projects That Show Monochromatic White Stand Out >>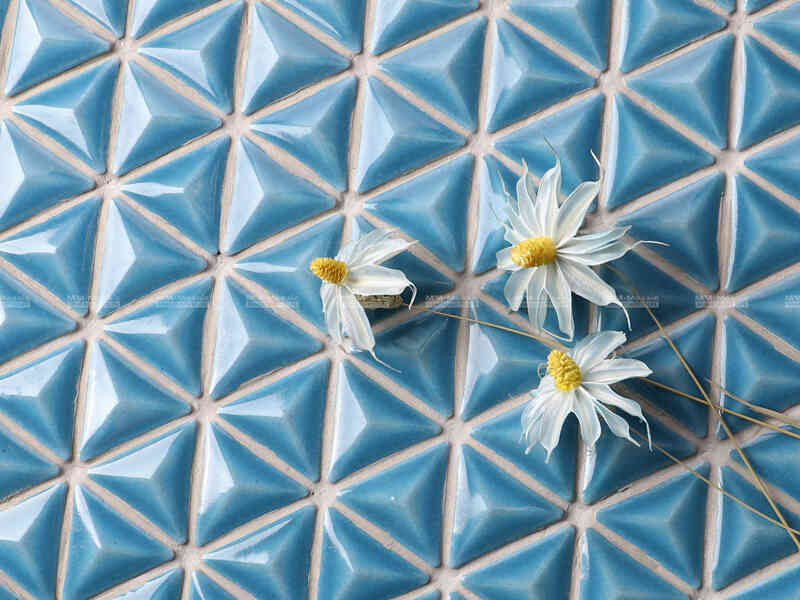 Featured Product: Premium glazed 3D convex mini star porcelain blue ZOB1608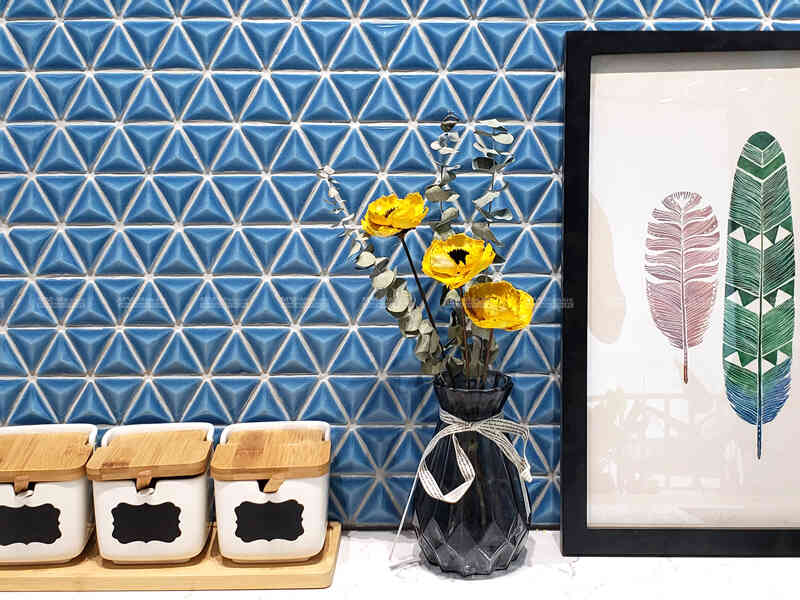 Add an Accent
Sometimes appealing color is a wonderful tone for the dining room feature wall, especially when you choose an interesting 3D convex surface of a mini star! Our triangle shape has been with us from the beginning, and the premium glazed 3d surface and colors add a sense of whimsy to any installation.
For more appealing accent wall design with our blog: 16+ Dark Green Palette Refreshes Your Space >>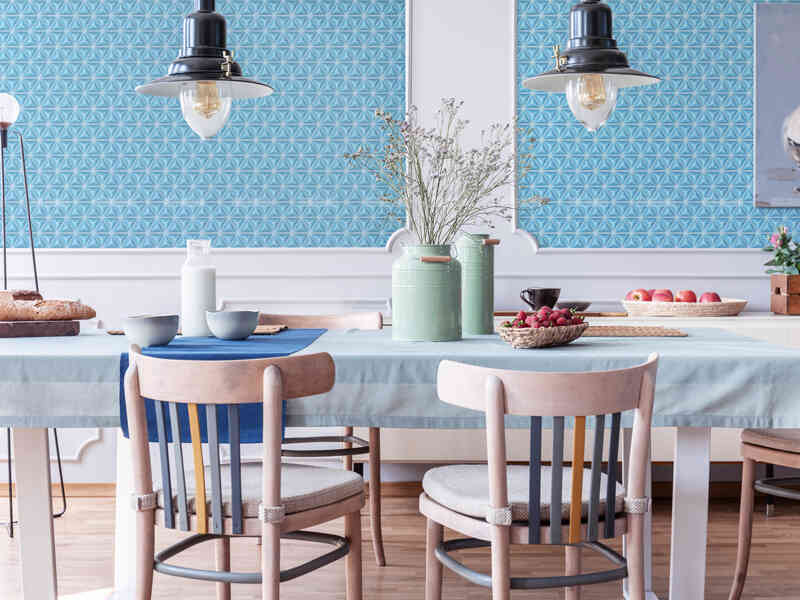 If space wasn't already perfect enough, the added element of little greenery, add in the ideal ambient of comfort. Choosing the suitable colors of 3d convex mini star triangle wall tile to transform your common home right!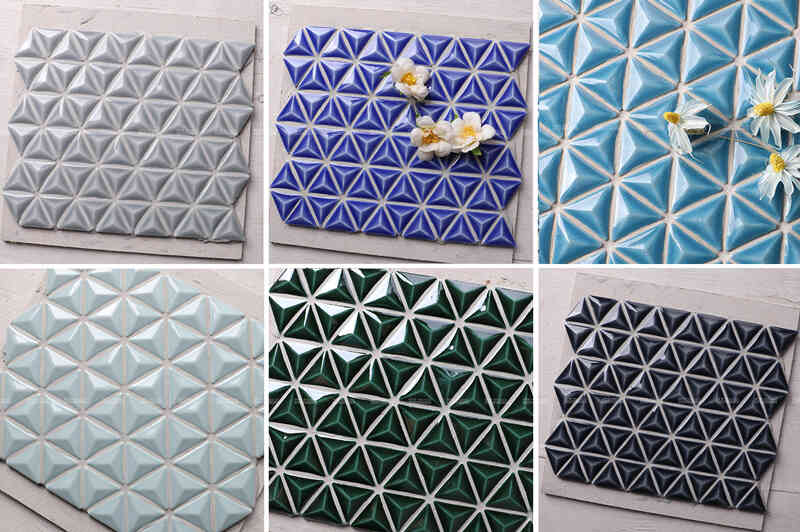 Get Inspirations?
Inspired by our new 3d mini star triangle tile? Why not order some tile sample to see, touch, and feel in person? MM-Mosaic will keep on producing new and unique tile for your future projects. Free feel to contact us for more details immediately!
Shop The Ideas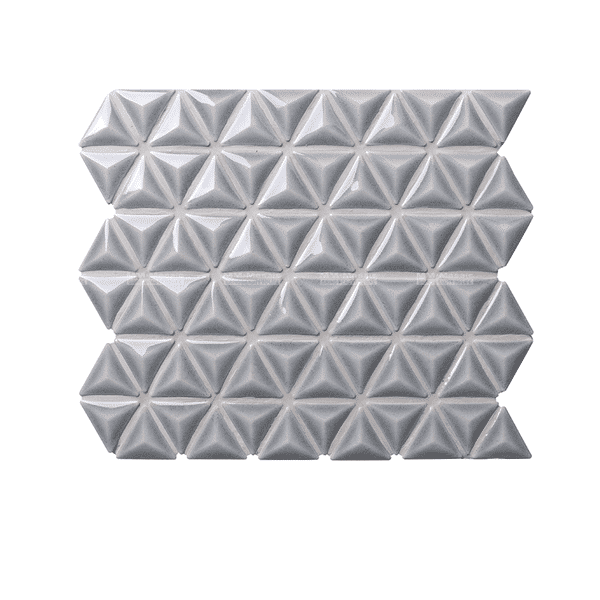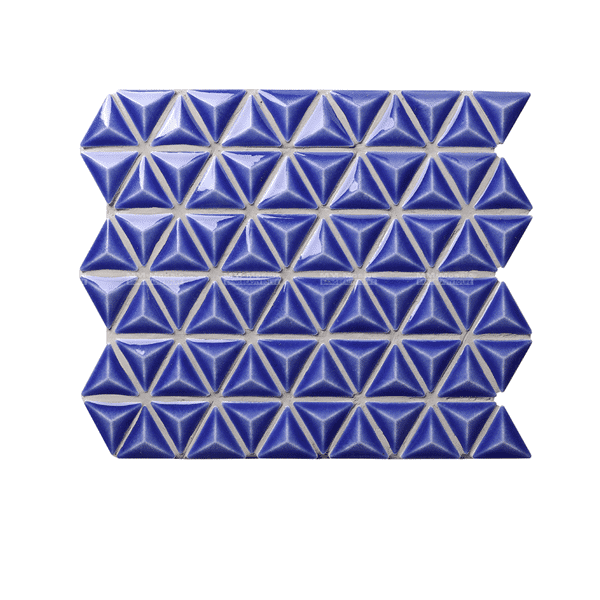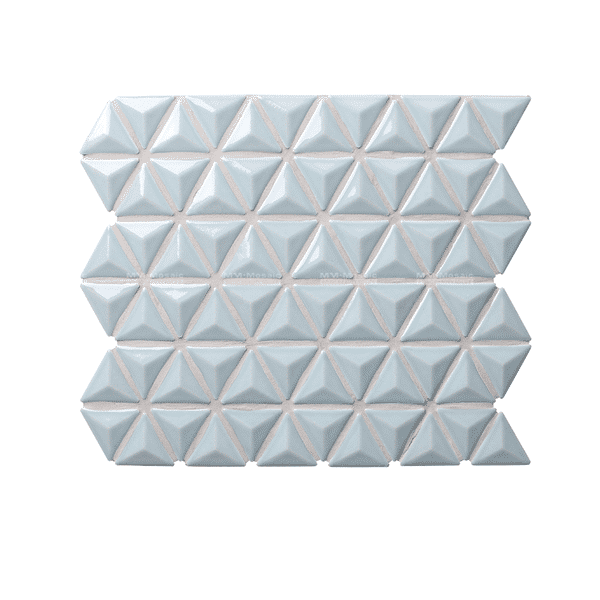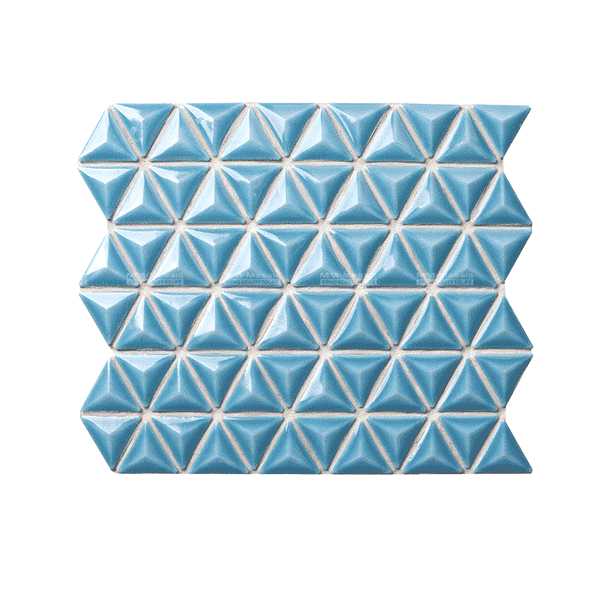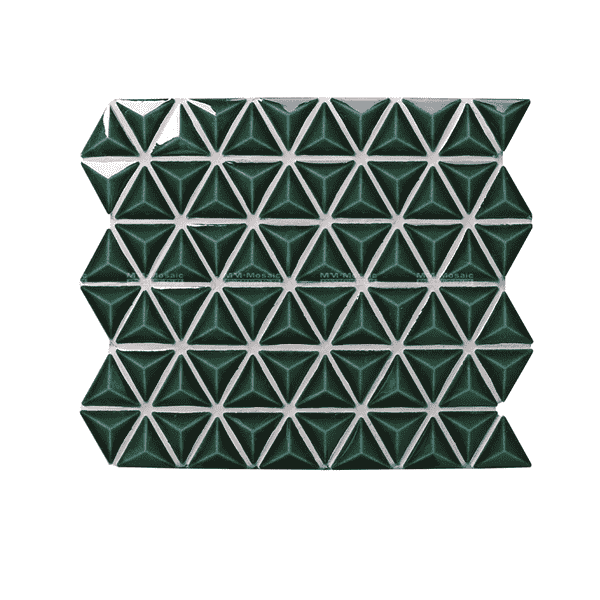 1/ZOB1312 2/ZOB1102 3/ZOB1606 4/ZOB1607 5/ZOB1608 6/ZOB1715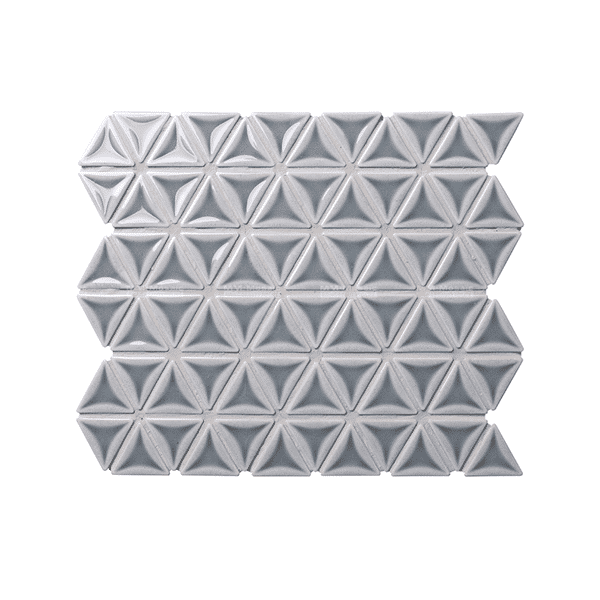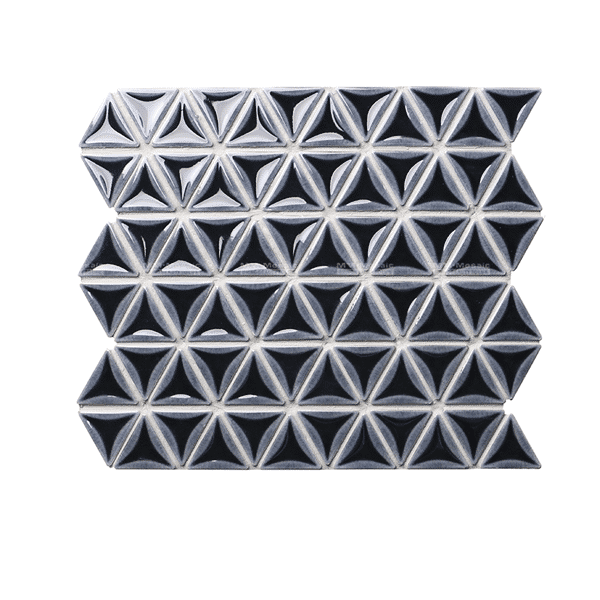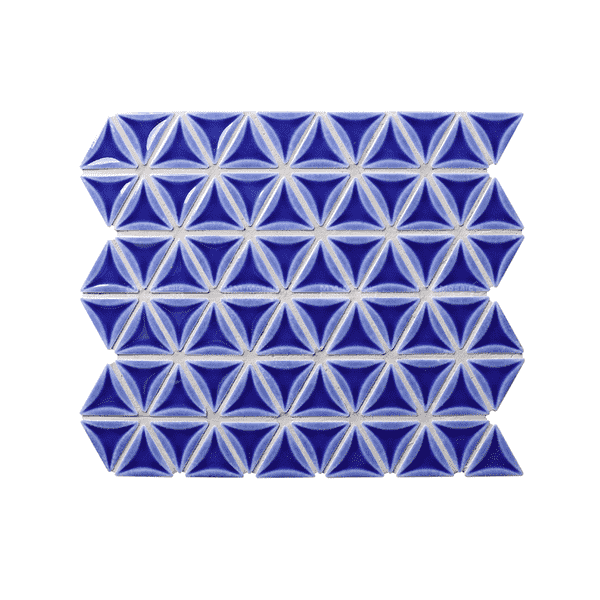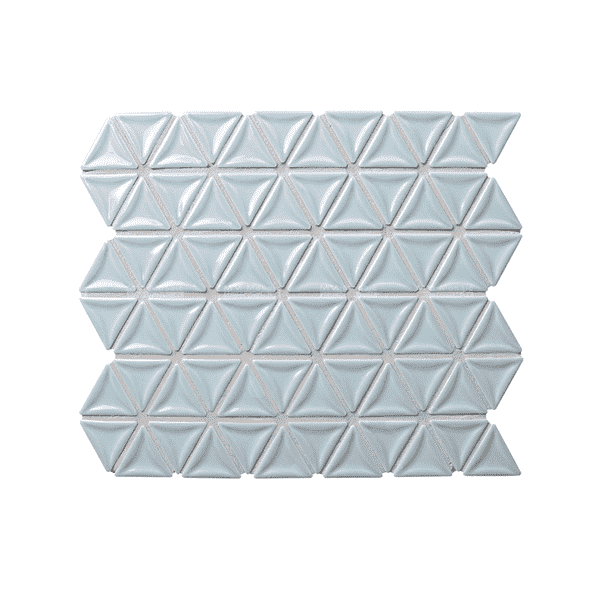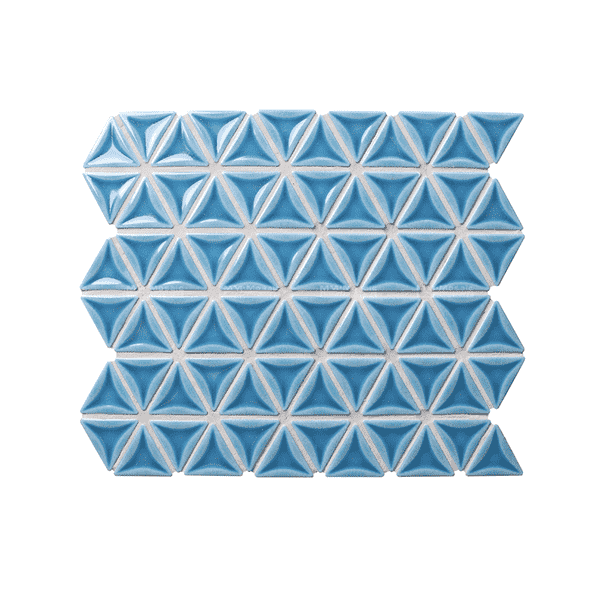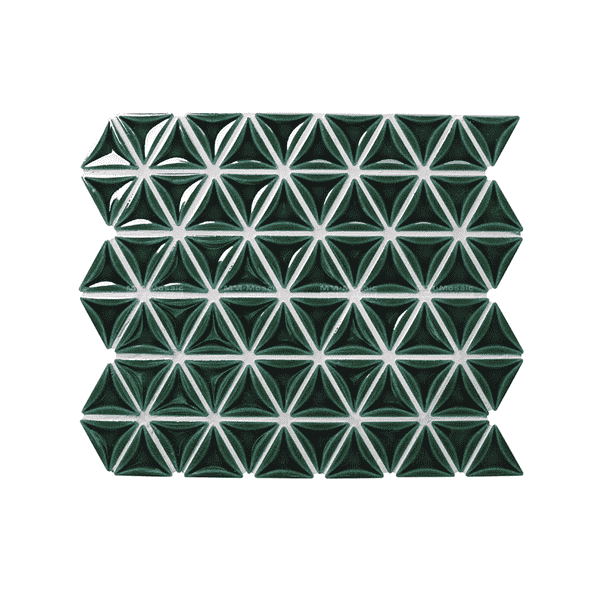 7/ZOB1313 8/ZOB1103 9/ZOB1609 10/ZOB1611 11/ZOB1610 12/ZOB1716