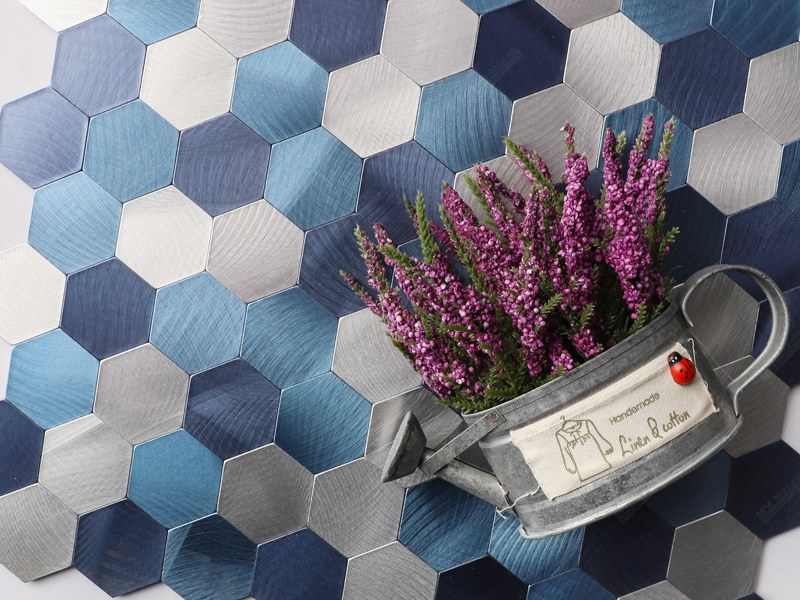 Featured Product: PVC Aluminium Plastic ZOF2001
There are various peel and stick tile options than ever to bring your kitchen backsplash, bathroom dry area space, or laundry room an easy transform. Whether you prefer to cover-up an inaesthetic backsplash, a less than the appealing floor, or are just looking for a more affordable option for a renovation, the peel and stick tile is a wise and simple way that will save your time and money. Not only that, but they are also perfect for DIY lovers and they just need to peel the back paper and stick the tile on the wall, then they will get the unique look. So what are you waiting for? It's the right time to start transforming!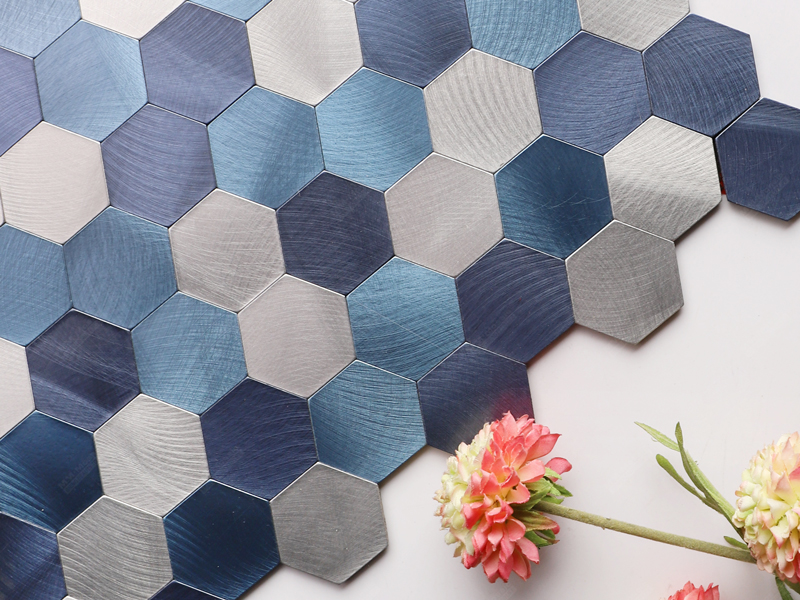 Featured Product: PVC Aluminium Plastic ZOF2001
With a beautiful and high-end brushed surface, this pattern can surely become the focal point of any room. Made from eco-friendly aluminum-plastic materials, these lovely hexagons offer stunning visual impact. The tiles are light and thin, they can be installed in minutes over a clean and sleek finish without any mess or specialized install tools, and never crack with time. This kind of self-adhesive wall tile is also an economic wall decor material.
Get the personal and trendy look of hexagon tile with this peel and stick tile! The blend colors of silver, dark blue, and light blue is ideal for the modern interior space wall decor, luxury bathroom, or industrial kitchen. The hexagon chip size is 32x36.5mm, the sheet size is 289x280mm, the thickness is 4.0mm, and the weight of each sheet is only 0.34kg.
Featured Product: PVC Aluminium Plastic ZOF2001
Create a beautiful featured wall in your kitchen or bathroom with this aluminum plastic peel and stick tile. Repositionable and removable, this special brushed finish wall tile brings a high-glass appearance to your space that doesn't cost a fortune. The aluminum-plastic composite material can stand up to water, heat, and humidity.
For more bathroom project ideas with our blog: A Shower Room with Sweet Breeze Pink Tiles >>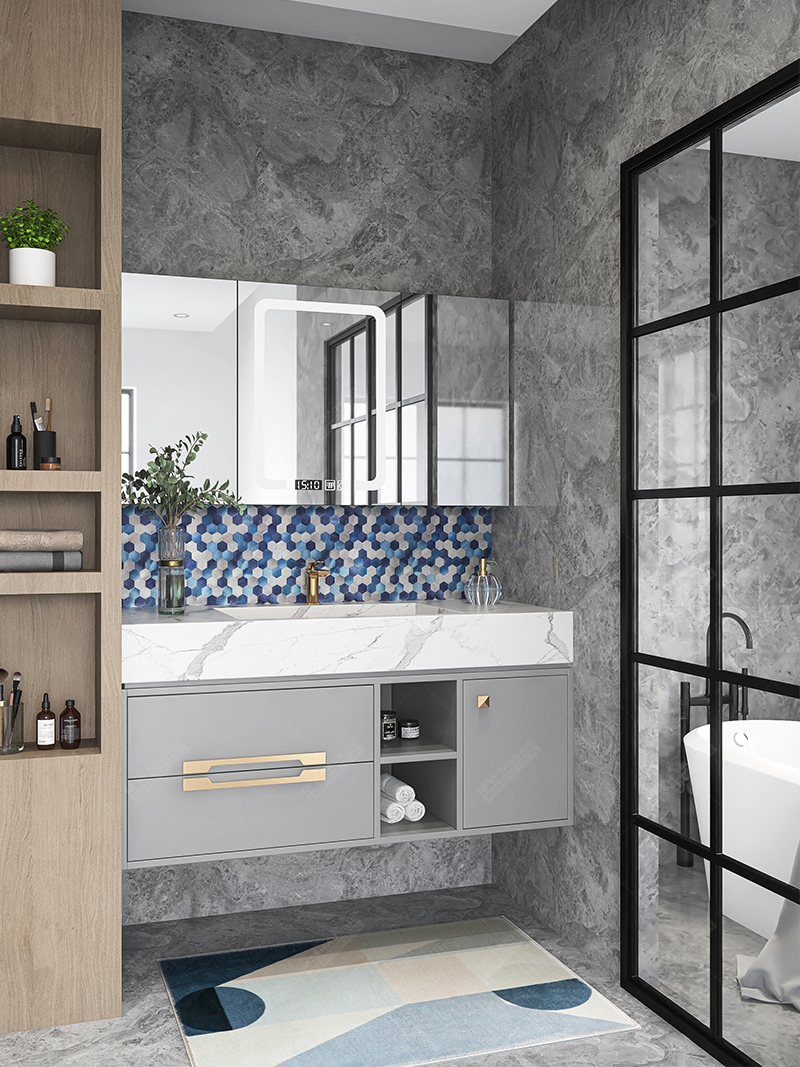 You don't need a large renovating budget to create a luxurious bathroom, as long as you know the perfect tone secrets. Learn how to utilize simple colors and accessories to make a stylish bathroom on your renovation budget. Changing the traditional heavy porcelain wall tile and using the light eco-friendly aluminum peel and stick wall tile in your bathroom might be one of the smartest ways to transform a plain space into a luxury showpiece. By the way, if you have the space available, the bathtub is the trendy look for the bathroom.
For another style kitchen design with our client's project: White Stacked Subway Tile For Kitchen Backsplash >>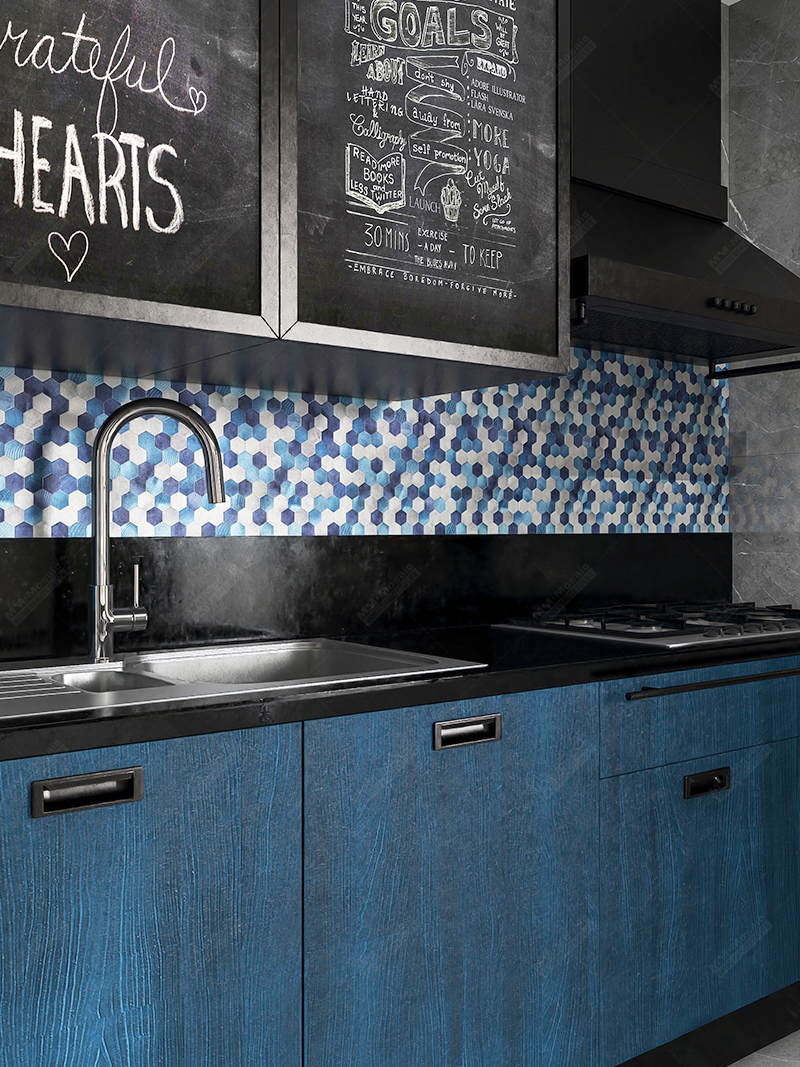 Just because you rent doesn't mean you can't decorate your outdated kitchen. Ripping out the floor or painting the cabinets might be prohibited by your lease, however, there are other ways you can spice up your kitchen. Just like the below design show, a removable and unique backsplash can make a statement in your kitchen and change the style of the kitchen without putting your security deposit at risk.
So you love the hexagon porcelain mosaic tile backsplash, but your landlord will not allow you to install one in your rental. None of this is a problem! Using our eco-friendly aluminum plastic peel and stick tile, brush surface and chic hexagon shape will attract your eyes!
Featured Product: PVC Aluminium Plastic ZOF2005 >>
If you've been dreaming of metal and silver brushed surface wall decor, now you can make it a reality. These aluminum-plastic composite peel and stick tiles are arranged in a wonderful and welcomed herringbone pattern. Herringbone brushed finish peel and stick tile contains 22 pieces in a box, and about 8.0kg each carton.
Featured Product: PVC Aluminium Plastic ZOF2008
Featuring a stunning brushed drawing surface and metallic silver-tone, our new arrival aluminum-plastic composite peel and stick tile. Perfect for the renter, or the avid DIY lover who's always transforming the look of their space. Self-adhesive wall tile is at the top of our list. The easiest way to make an impact in your home is by adding a splash of pattern, color, or surface to your walls! How about this glamour wall tile is shown below: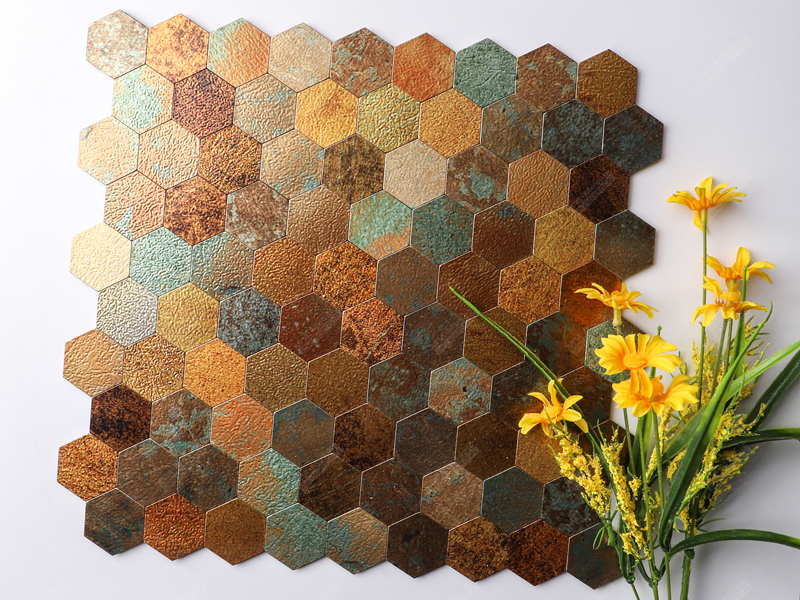 Featured Product: PVC Aluminium Plastic ZOF2902
Although it's also made of aluminum-plastic composite material, this anti-slip peel and stick tiles designs with the special effect of touching feel. While you're putting your hand on its surface, then touch back and forth, you may feel like you're touching a piece of frosted glass. So amazing! Think of the cool and refreshing autumn season, beautiful leaf leaves, or even the vibrant sunflowers. The slight yellow and orange combo embody nature's simplest elegance, vitality, leaves, is this self-adhesive wall tile.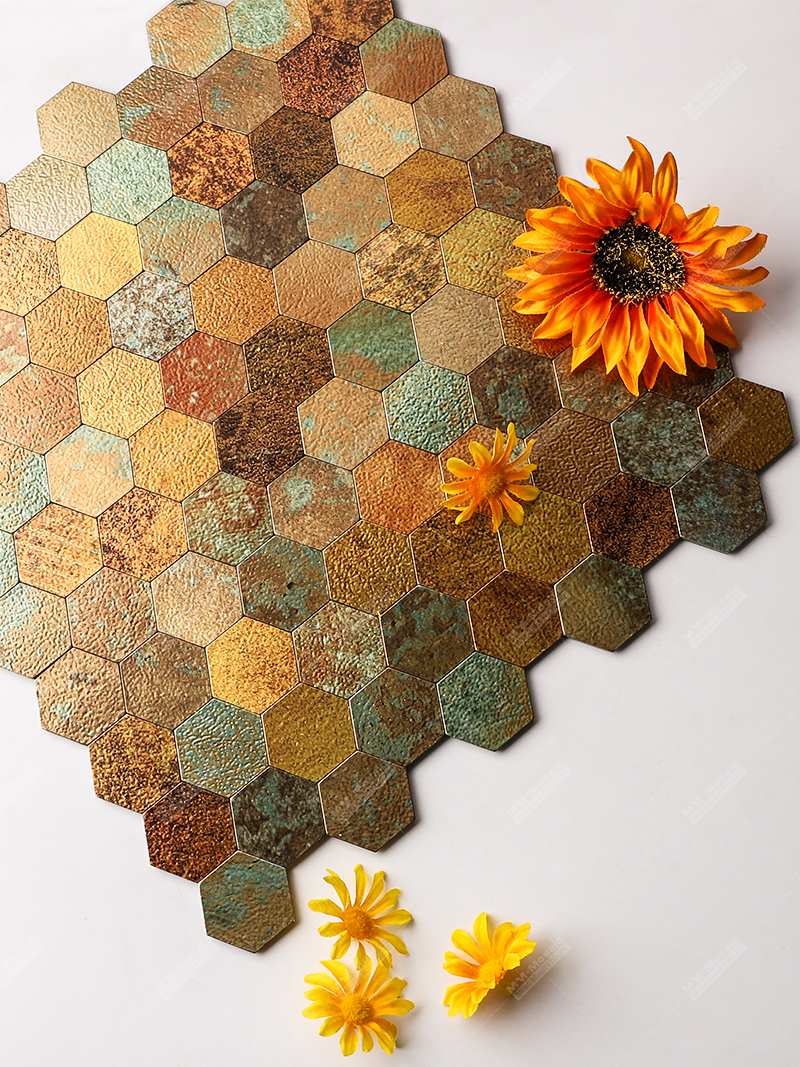 Featured Product: PVC Aluminium Plastic ZOF2902
Your entryway or mudroom is the first space your friends and guests see when they walk into your house. Since you only get one first impression, why not make that first impression and tremendous one! Now, this alive and charming brushed finish aluminum peel and stick tile will be your ideal choice. You will never go wrong with self-adhesive wall tile in your entryway or mudroom. This easy installation wall tile is nothing short of beauty and you can change the style as you like any time! Just only peel the back paper and stick them on the wall, you can get another style!
Without a kitchen backsplash, a kitchen can look unshapely and unfinished. However, because of the high cost of porcelain tile and labor or being stuck with a rental's decor, it can be hard to get that kitchen look you've been dreaming about.

Don't worry about that! Whether you want to cover an inaesthetic, outmoded backsplash or add some vivid elements to your kitchen. This aluminum plastic self-adhesive wall tile design maybe your dream material!
For more kitchen decor ideas with our blog: 10 Projects That Show Monochromatic White Stand Out >>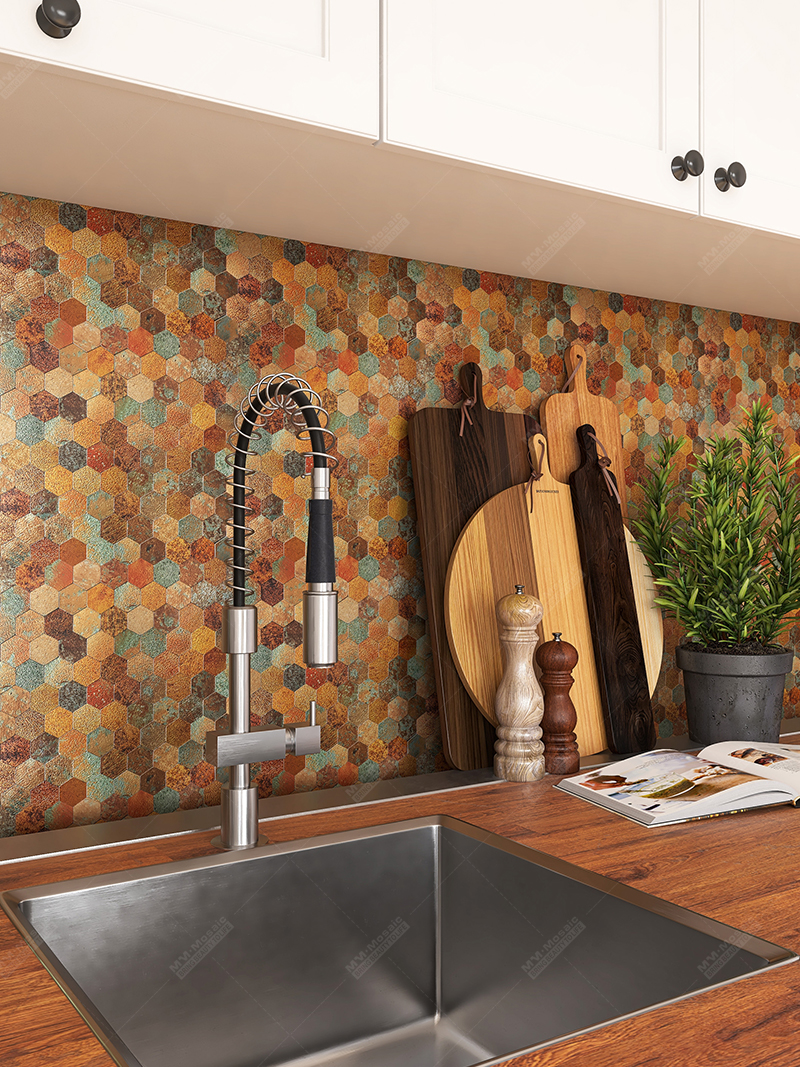 One of the most appealing and exciting parts of a bathroom renovation project is installing the wall tile. Whether you opt for a traditional porcelain mosaic tile that keeps the classic style or tries something more stunning such as PVC aluminum plastic wall tile, or you want to make an impact with personal wall mosaic tile, the options are endless. The tile in your bathroom space can change the whole look and vibe of your room, so it's significant to choose wisely. Might be our attractive bathroom design will stunning your eyes.
Know more bathroom design ideas, visit our blog: How to Realize This 13 Small Bathroom Inspirations >>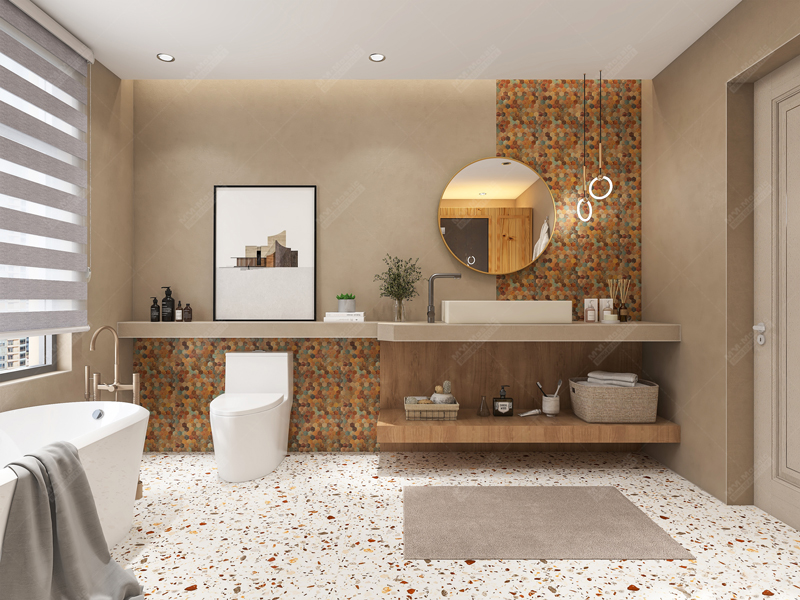 Among the most natural tile shape for wall decor, the square is as versatile as they come. Our 4x4 Square Peel and Stick Tile are perfect for interior walls, backsplashes, and especially for the minimalist space. Best of all, these wall tiles are easy to install, just peel the back paper and then stick it on the wall. Join us as we take a deep dive into the new arrival 4x4 large-size tile. Let's take action now!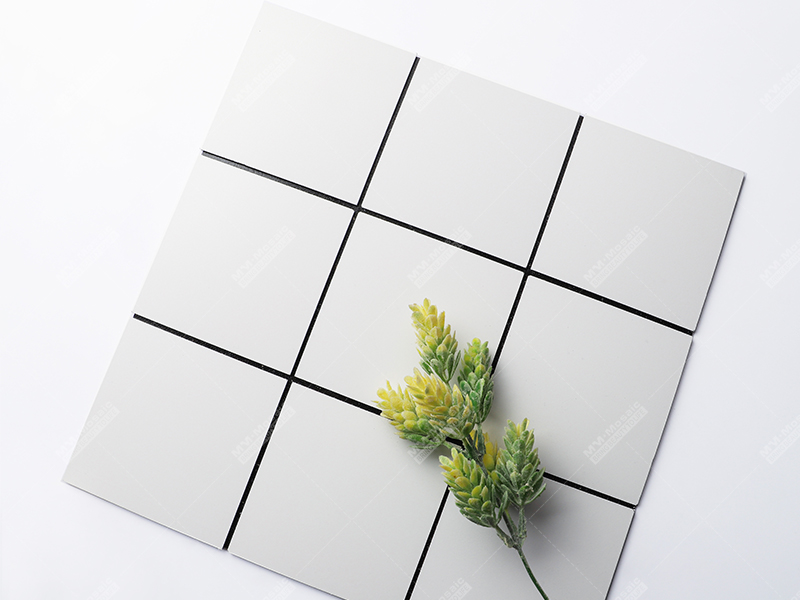 Featured Product: PVC Aluminium Plastic QOF2201
4x4 peel and stick tiles are considered mosaic size, made for DIY lovers. Working with small mosaic tiles can be intimidating. With our newly sheeted 4x4 size, we do the hard work for you! Whether you choose porcelain materials or eco-friendly PVC aluminum-plastic materials, the 4x4 size is a square shape with endless possibilities.
Get Inspired?
Falling in love with our new arrival eco-friendly aluminum plastic peel and stick tile? Order stylish and beautiful tile samples to see, touch, and feel in person. As your honest interior design partner, MM-Mosaic will bring more stylish design news and create more chic tiles for your future projects.
Shop New Things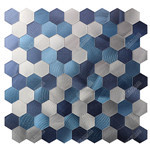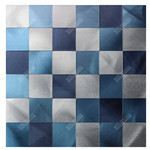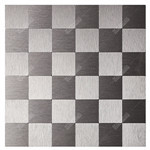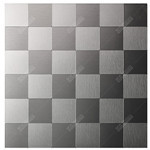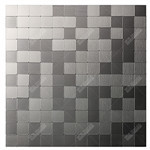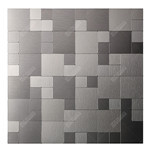 ZOF2001 /NOF2001 /NOF2002 /NOF2003 /IOF2002 /ZOF2002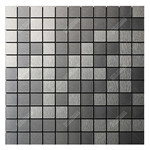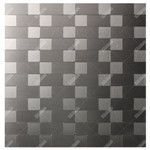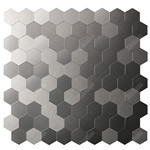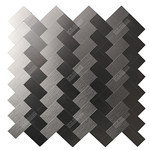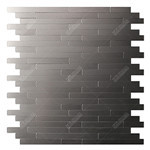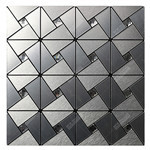 IOF2001 /ZOF2003 /ZOF2004 /ZOF2005 /ZOF2007 /ZOF2008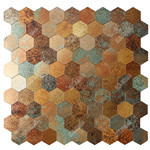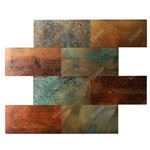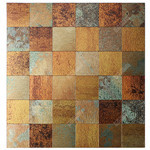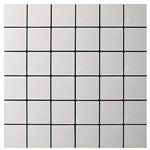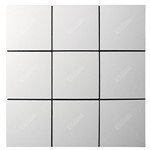 ZOF2902 /ZOF2901 /NOF2901 /KOF2201 /QOF2201 /NOF2902