One of our favorite tiles to create the interior space more vivid is the fish scale! We appreciate having these imaginative scallop shapes and personality-filled in your bathroom, kitchen or entryway where you start your mornings. As for fish scale interior design inspirations, we have lots of projects: How Moroccan Fish Scale Plays With 6 Commercial Space >>>
But nowadays, we will share the latest ice-crackle mix glossy fish scale mosaic tile for you and show how they blend into your home: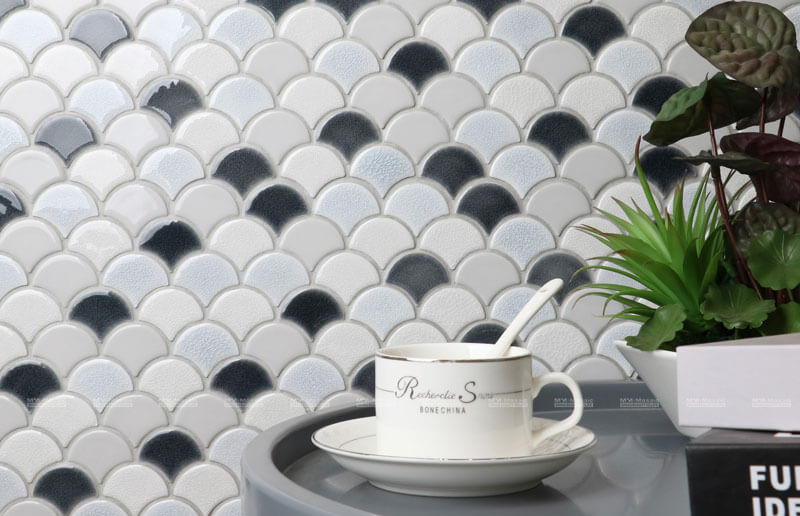 Featured Product:35x44mm Ice Crackle Mix Glossy Moroccan Fish Scale ZHC6003
Fish Scale Gets Fresh
Sure, fish scale kitchen backsplashes aren't brand-new things. But if you think that the scallop tiles are out of style, take a good look at this fresh and eye-popping kitchen design that makes the most of the popular tile. These days, you'll find fish scale tile in a broad range of patterns, colors, and sizes that you can combine in a gazillion different approaches to create original layouts.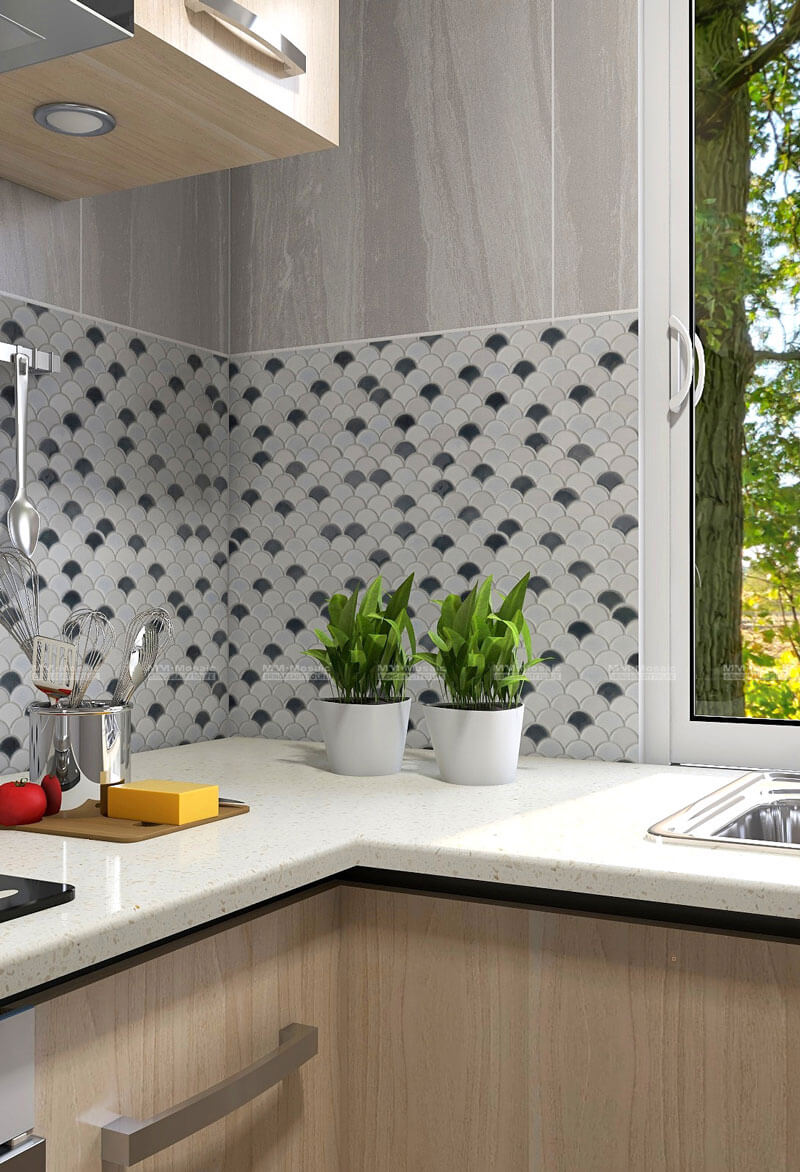 Add an Amusing Touch
Looking for a unique backsplash inspiration that won't date quickly? If you have an open kitchen, maybe you can go creating shape. Adding interesting shapes to a tile backsplash adds big amusement. The fish scale tiles are laid horizontally, plus ice-crackle mix glossy pattern, which will make your kitchen become glamorous. More kitchen backsplash ideas, check out our blog: Autumn Feeling Kitchen Inspirations >>>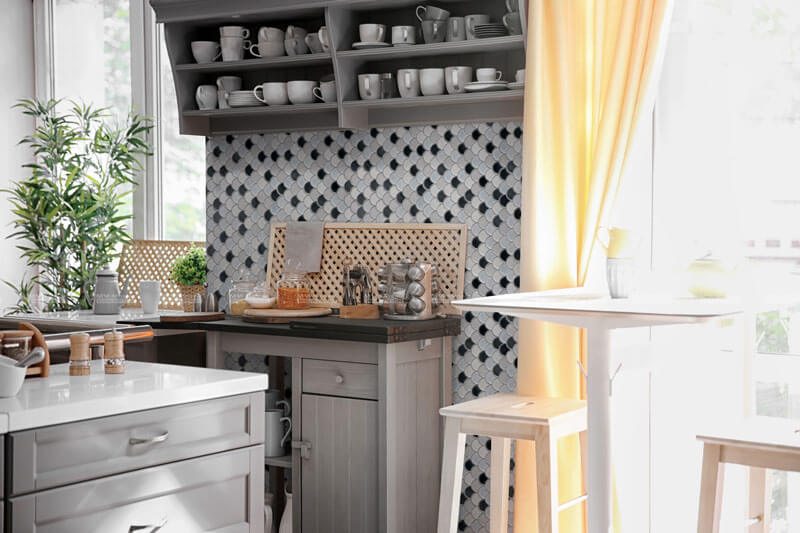 Go Bold in Your Shower
Looking for a wow-worthy shower wall decor ideas? This ice-crackle mix glossy pattern wall tile was already more than just pleasant. However, the vivid fish scale contrasts sharply with the serious big tiles, which makes this shower space super appealing. Here are more bathroom design: How to Realize This 13 Small Bathroom Inspirations >>>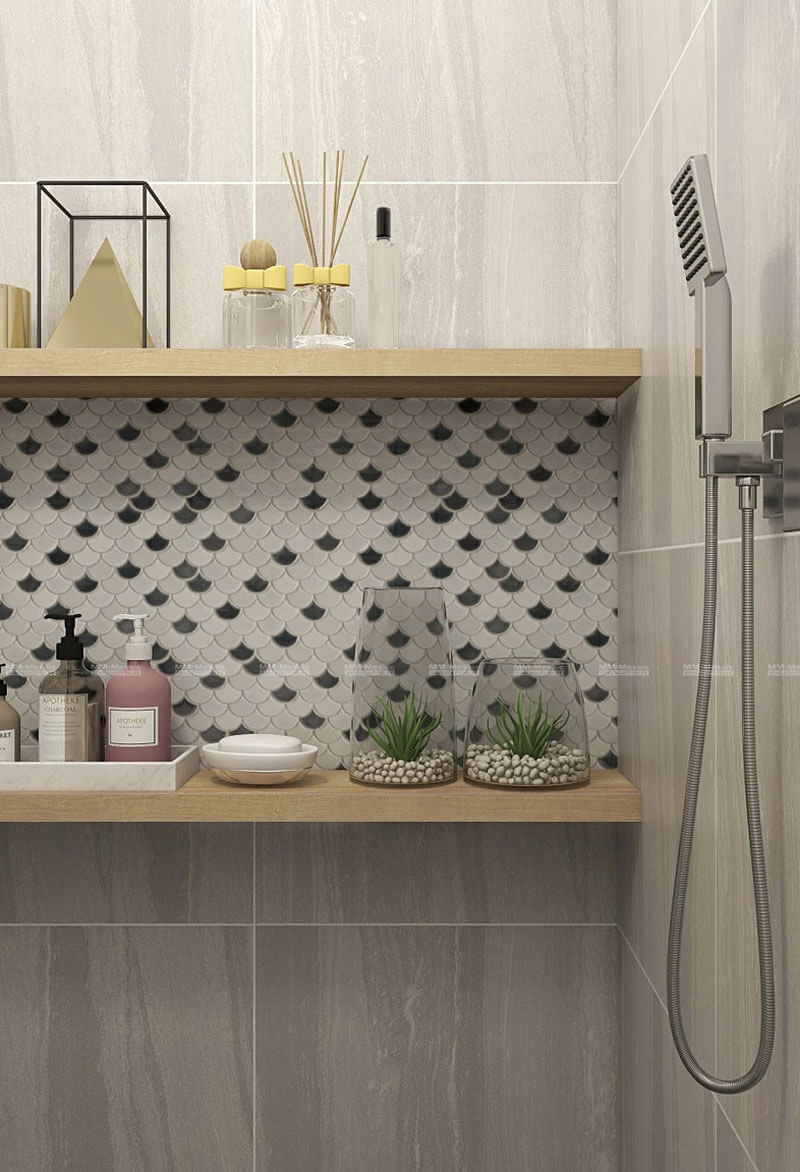 Trendy Masterpiece - Stylish Entryway
Yep, white cabinets, white wall and white tone flooring are timeless classics, but they can leave you begging for an accent wall of something creative. An ice-crackle mix glossy patterns combine with a lovely fish scale, which makes your entryway become a welcoming place. It's just like the frosting on the white cake that makes the whole space feel special. Even better, it was created using characteristic tile.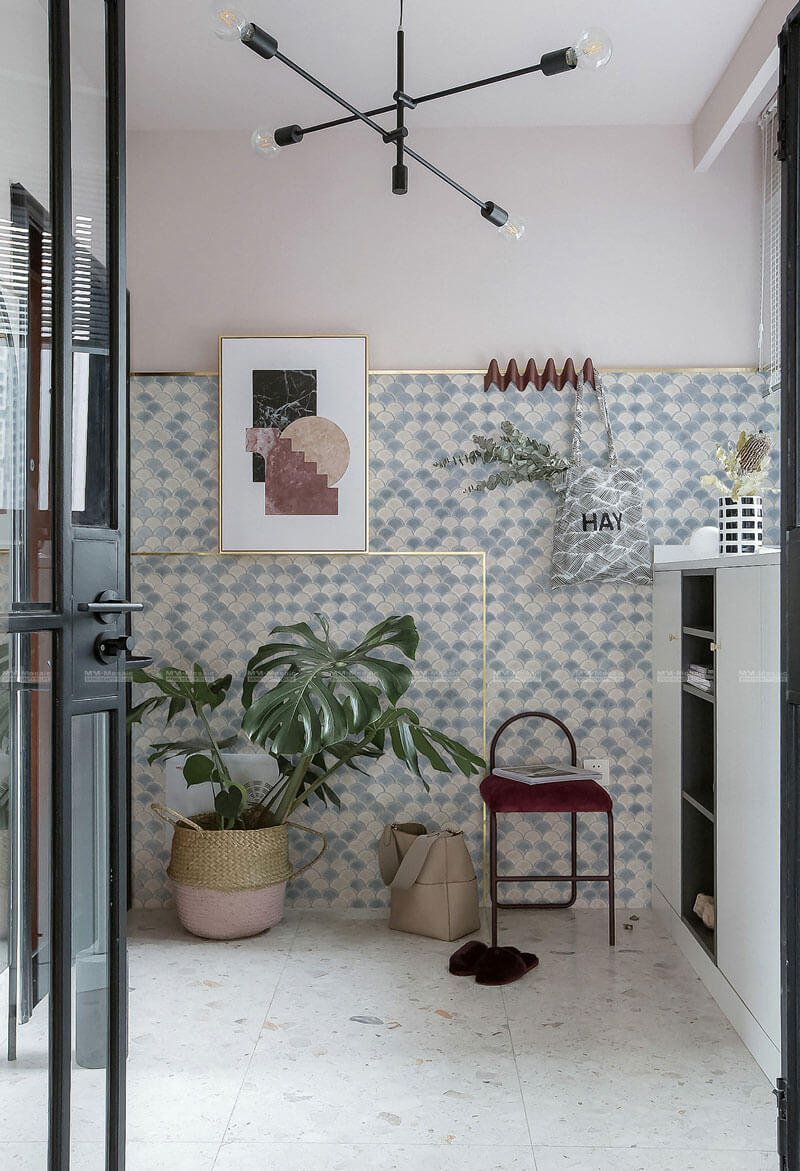 Get Any Ideas?
If you get any ideas from this ice-crackle mix glossy fish scale mosaic tile, welcome to leave your comment below or email us directly. We're so glad to hear your inspirations for future plans! MM-Mosaic is preparing a wide range of mosaic tiles for your projects! Let's contact us for tile samples!