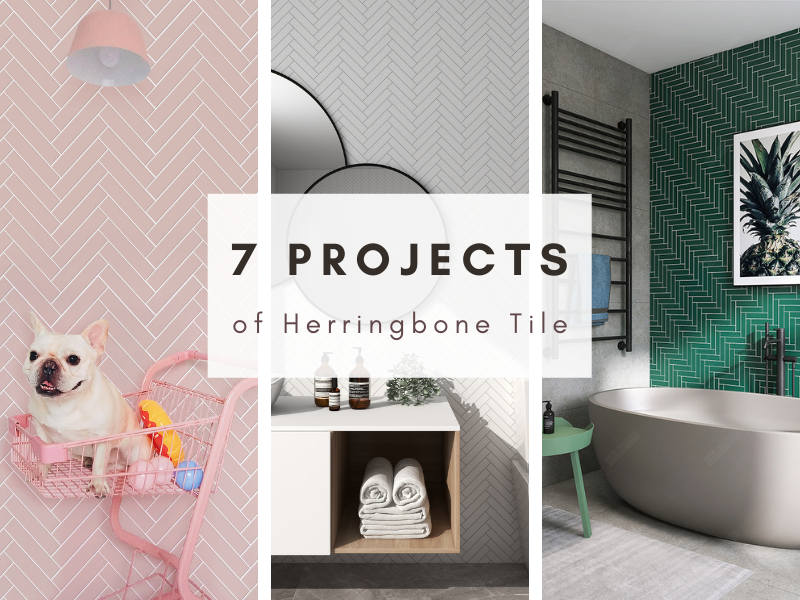 If there is one thing we are certain of at MM-Mosaic it's that we've got a knack for Herringbone Tile. We're all across the spectrum when it comes to this shape. From pure white to sweet pink to sky blue, we're pretty darn proud of our Herringbone Tile. Keep on reading this blog to see 7 of our favorite designs that will leave you feeling anything but Herringbone!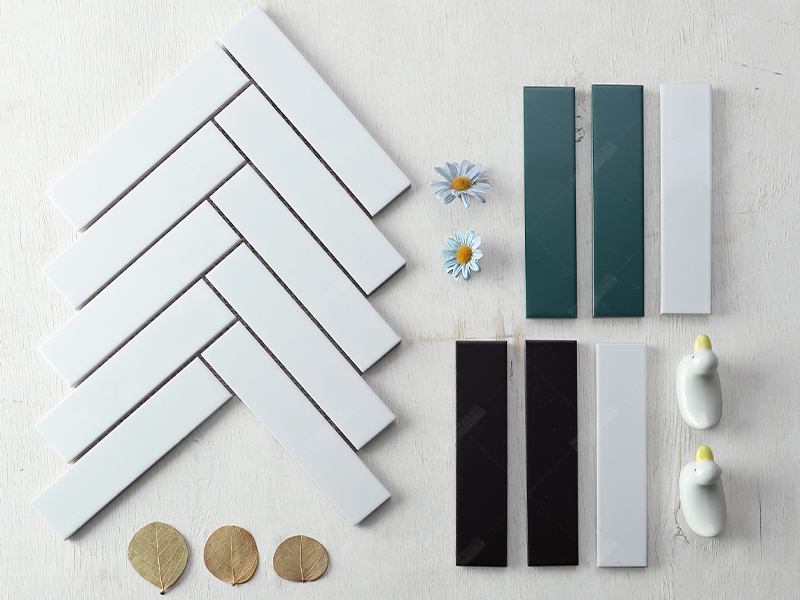 Best of Matte White
First on the list of our favorite glaze of Herringbone Tile is matte white. Make your bathroom vanity walls, shower, backsplash, or living room accent wall like the soft snow sky with this low variation yet richly opaque matte white glaze color in a Herringbone pattern. This matte finish combines well with the white color, which is the ideal way to add a trendy splash of color without overwhelming the room.
For more ways to use this white glaze, visit our blog "Trends: 8 Ways to Awaken White Ceramic Mosaic Tile"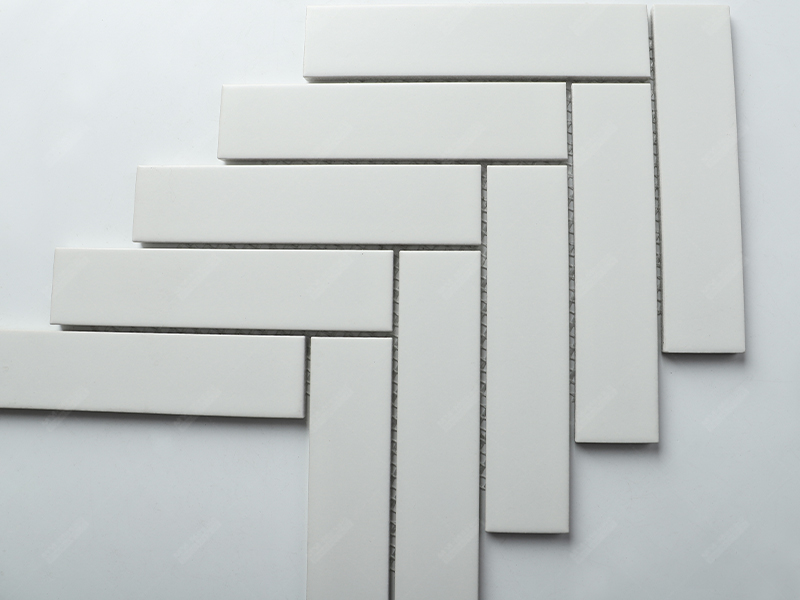 Featured Product: 32.5x145mm Strip Herringbone Porcelain Mosaic Tiles ZMA1201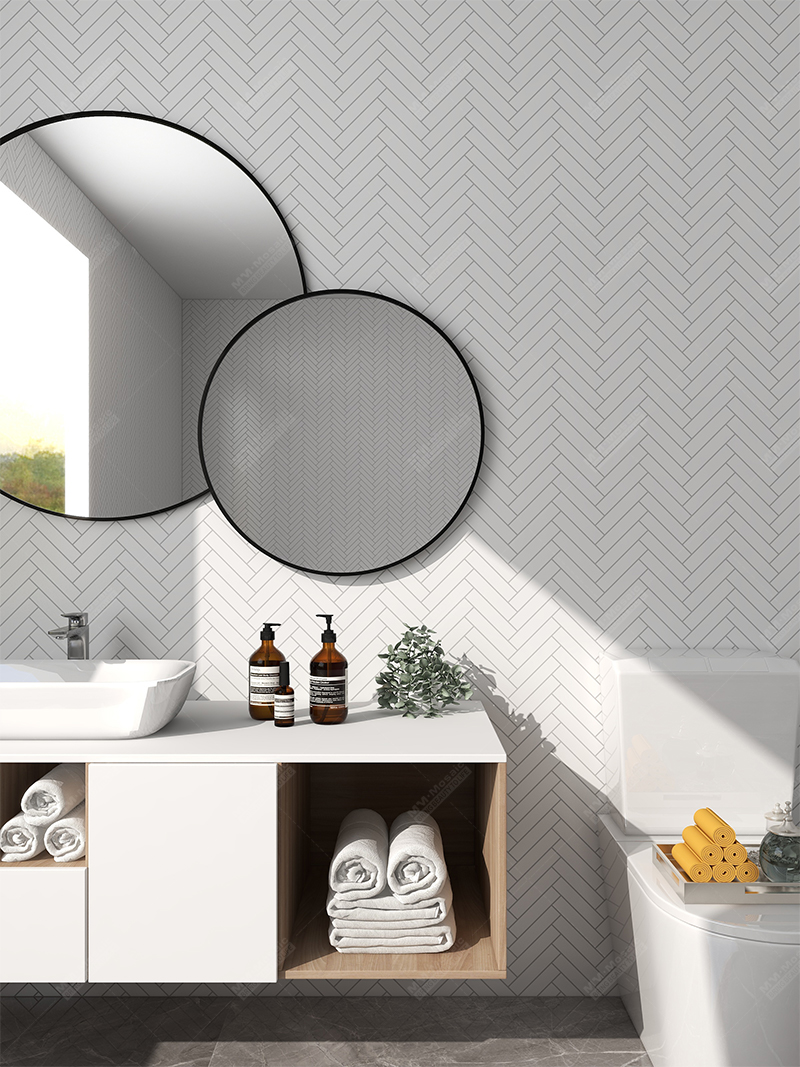 Appealing to The Glossy One
Constantly many interior designers will neglect an all-white wall because it may appear to be a bit underwhelming, however, that's only because they haven't met our glossy white glaze yet. Let's check it! Filled with high variation, smooth touch feeling, and character that you just won't see in other white glazes, we would like to officially introduce our 32.5x145mm Strip Herringbone Porcelain Mosaic Tiles in Glossy Surface.
For more ways to use this glaze color, visit our blog "Style Collection: 15+ Tunnel Series Tiles Make Your Space Pop"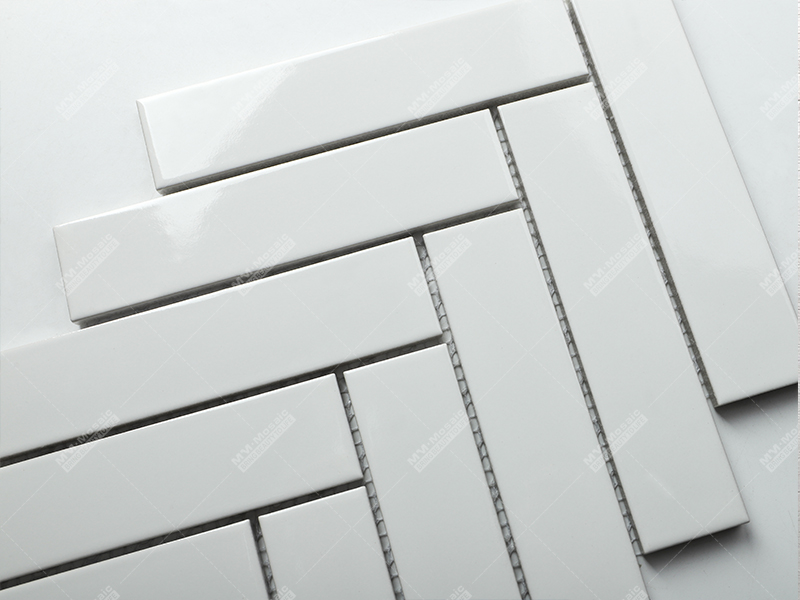 Featured Product: 32.5x145mm Strip Herringbone Porcelain Mosaic Tiles ZGA1201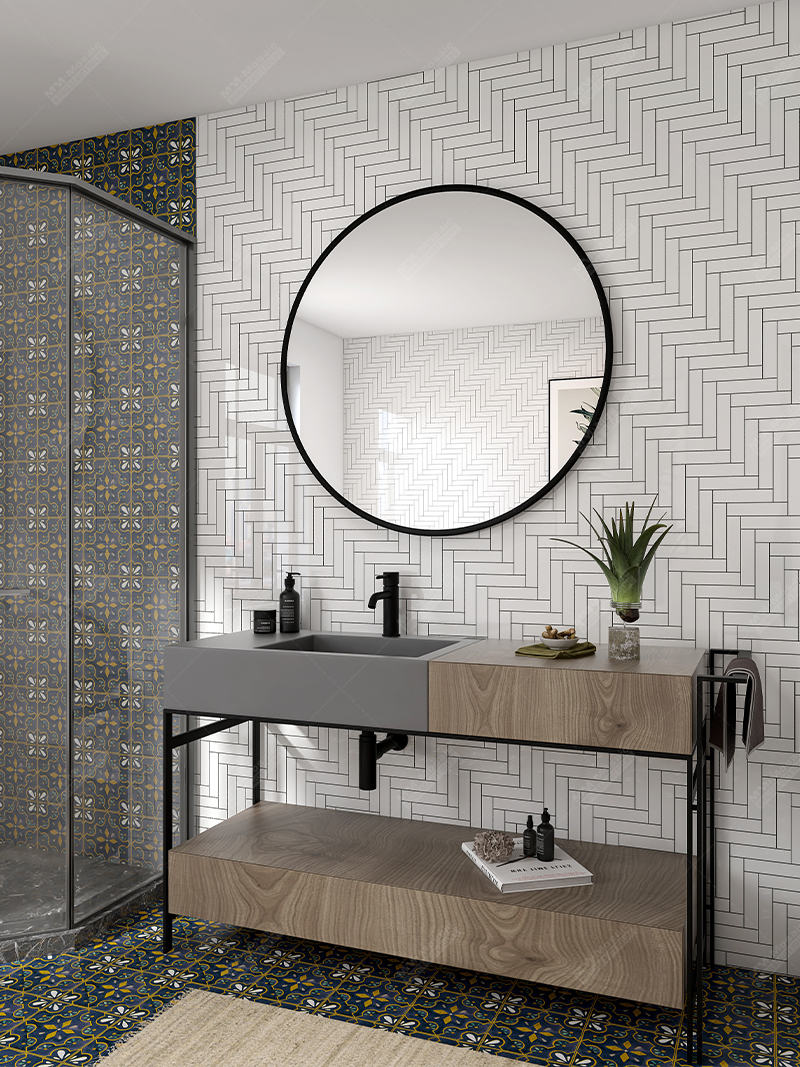 Sweet Accents
Simplicity at its finest! The primary way you can transform an outdated space with pink color Herringbone Tile is by keeping things sweet and simple by sticking to one solid tone glaze color. You can add a classic shape such as rectangles to add some personality as well as remodeling with pops of Pink Herringbone Tile!
This shower project with pink glaze might attract to you "Project: A Shower Room with Sweet Breeze Pink Tiles"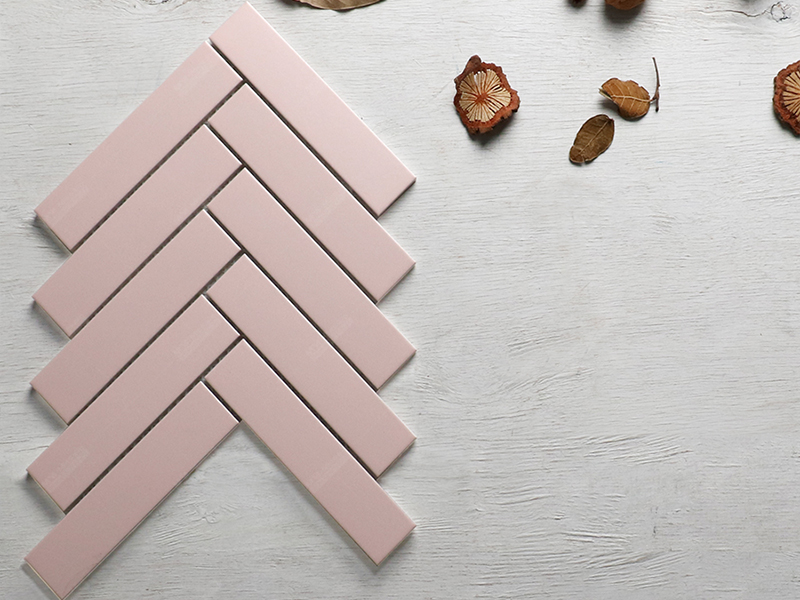 Featured Product: 32.5x145mm Strip Herringbone Porcelain Mosaic Tiles CZM904B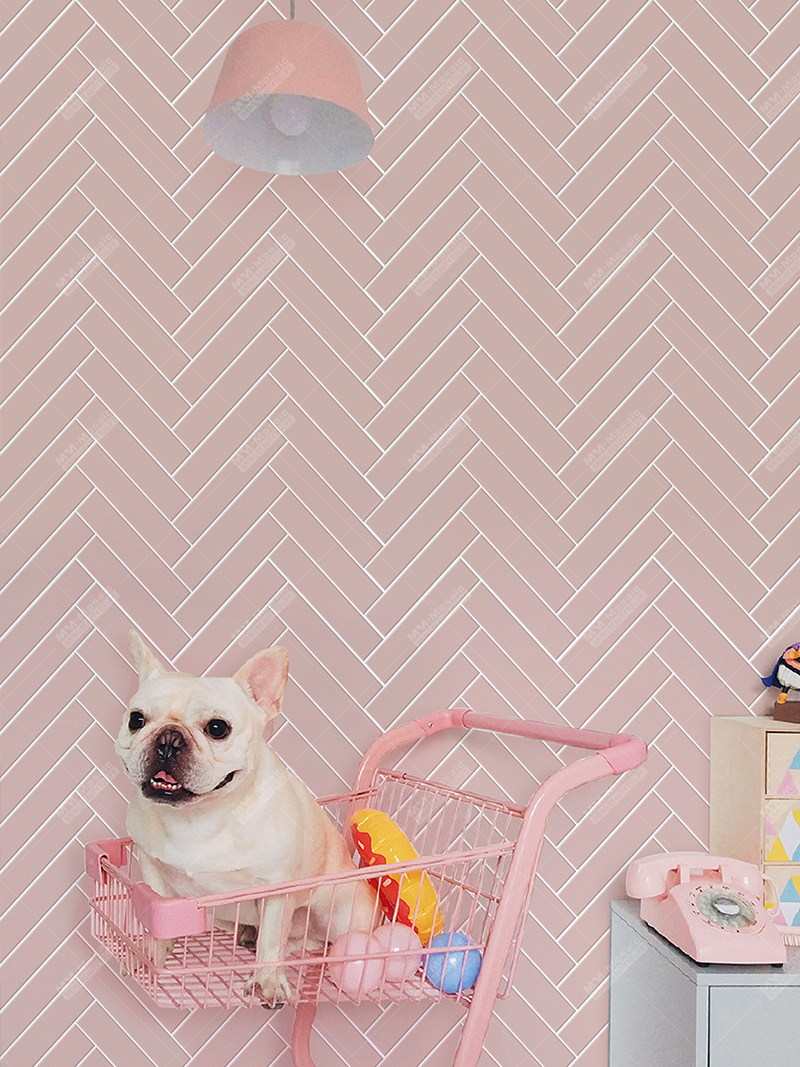 Dream Bathroom Statement
Dark green tile alone can be a statement piece, but including other fittings like a white bathtub, characteristic table, and unique picture add a touch of flare. This dark green bathroom wall mosaic tile is a wonderful example of how natural dark greens can turn a space into a work of art. The individual combination of vivid dark green color wall tiles and neutral rustic gray floor tiles amps up the overall design and feel. Note the appealing large super white bathtub. Doesn't this bathtub balance the whole design together?
For more bathroom designs with dark green, visit our project blog "Project: Kit Kat Tile Makes Fun in The Bathroom"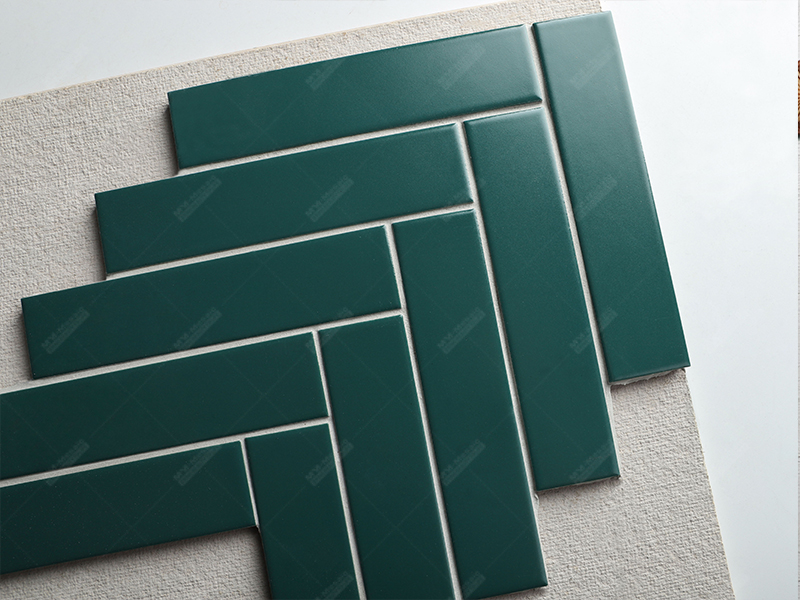 Featured Product: 32.5x145mm Strip Herringbone Porcelain Mosaic Tiles CZM702B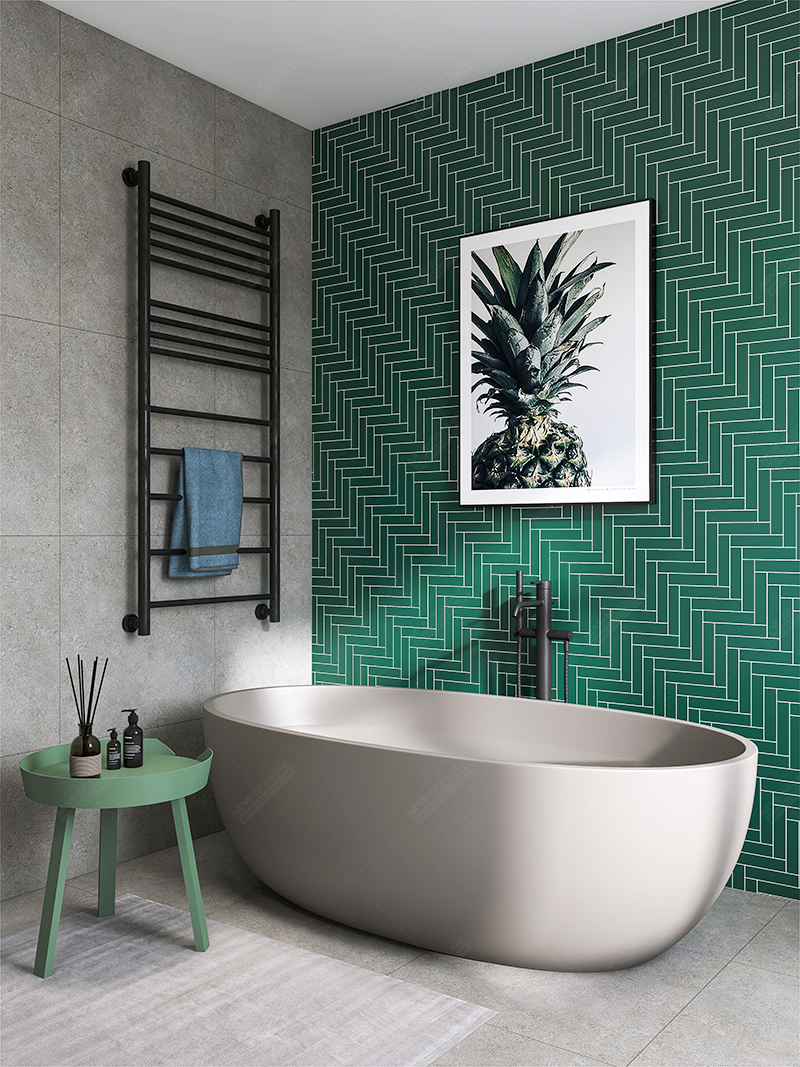 Mysterious in Black Herringbone Tile
Switching things up from the dark green bathroom wall above, this bright and light kitchen might leave a deep impression on you. If you have a large window in the kitchen, don't worry about the all-black kitchen backsplash will make your space darker, just like the below show. The great thing about our matte black glaze is that it holds in that low variation black color in all lighting. This backsplash is a perfect example of how black tile can complement natural sunlight without being overpowering.
For more on the black herringbone tile project, visit our blog "Project: How To Design Herringbone Mosaic Tile Accent Wall In Office"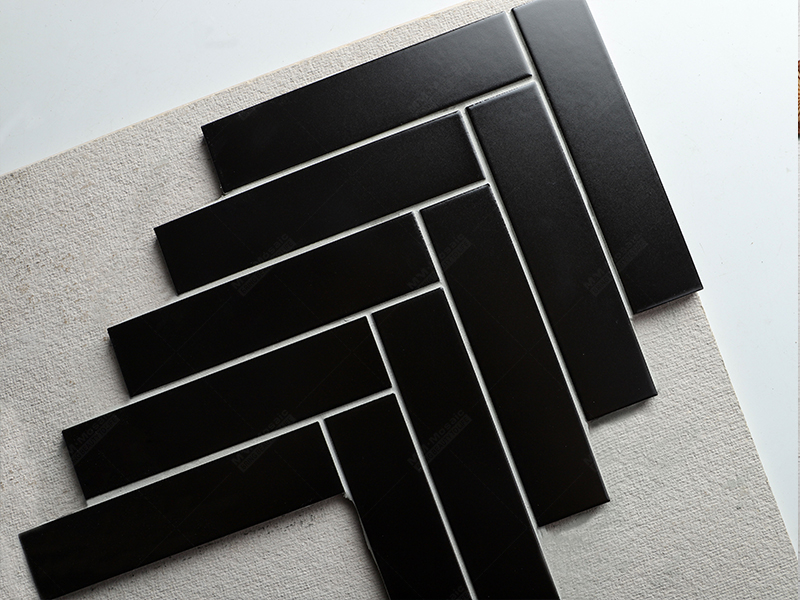 Featured Product: 32.5x145mm Strip Herringbone Porcelain Mosaic Tiles ZMA1101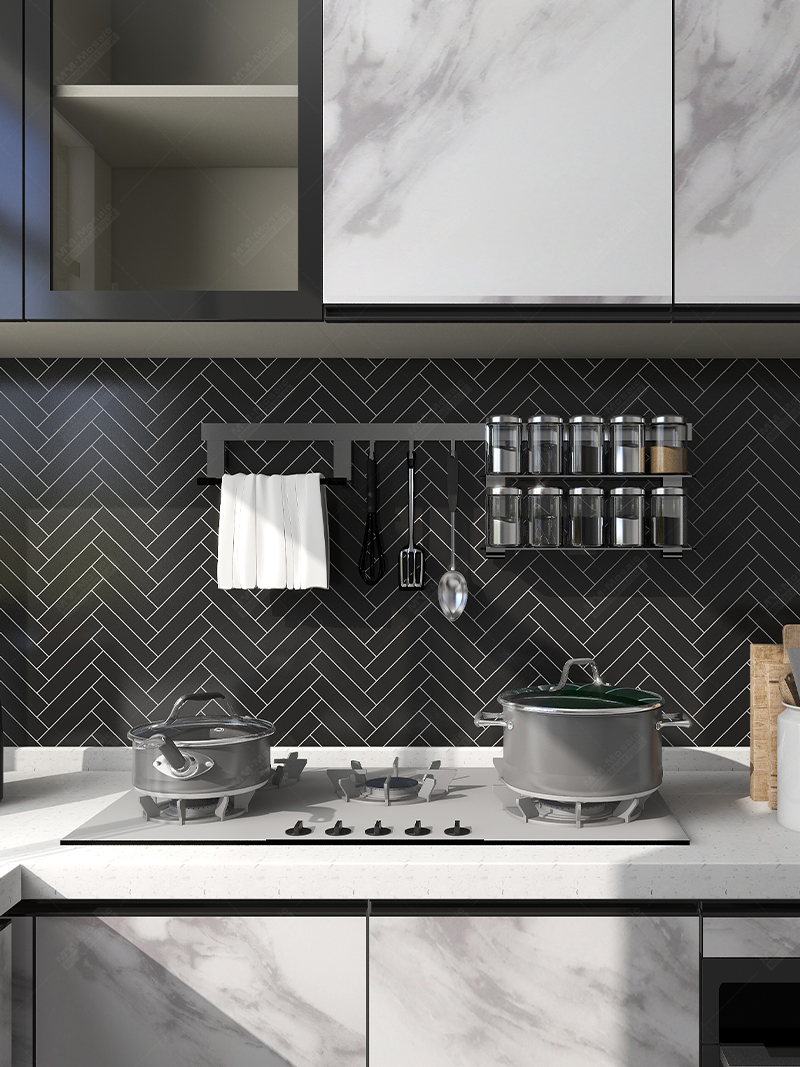 Cozy Glossy Dark Blue Backsplash
Last but certainly not least is this cozy dark blue tiled backsplash. Some tile shapes don't need to be dressed up with extra decoration, and this smooth, glossy, and unique dark blue glaze. The combination of jewelry blue glaze color and classic herringbone pattern creates a cozy feel that would fit any space.
For more ways to use this fascinating dark blue glaze, visit our blog "11+ Mosaic Tiles To Bring Pantone's Classic Blue Into Your Space"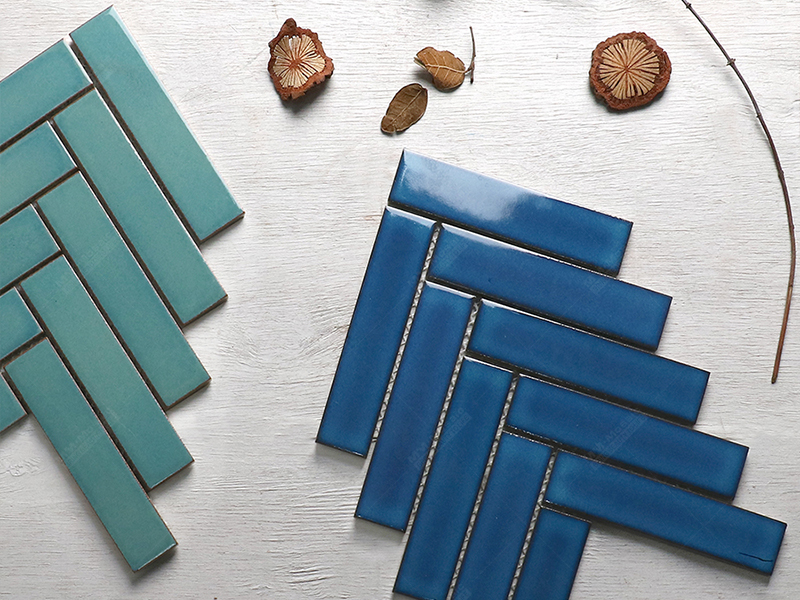 Featured Product: 32.5x145mm Strip Herringbone Porcelain Mosaic Tiles CZG601B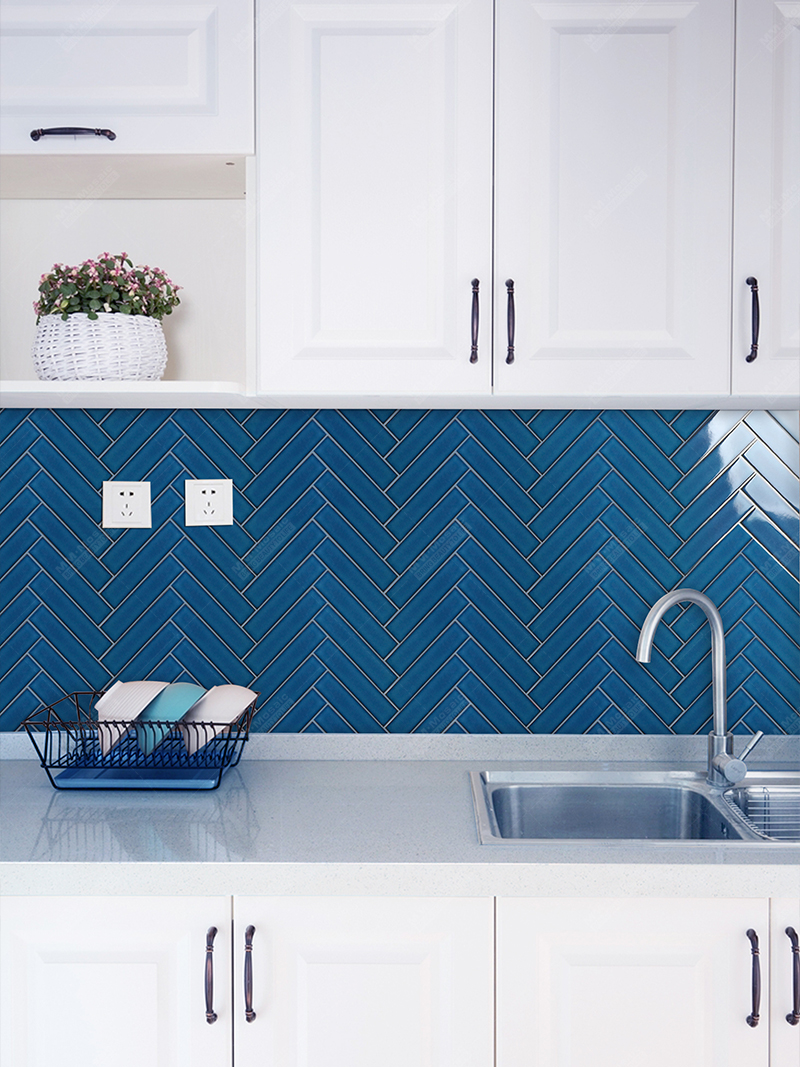 It's no secret that we are in herringbone heaven over here. This creative and unique pattern is on the up and up in the interior design world and we couldn't be more excited. Perfect for the bathroom vanity wall, shower, kitchen backsplash, or entryway accents, our herringbone tile layout designs will have you indulge. What makes these projects even more admirable is that they are all can be shopped in our online store.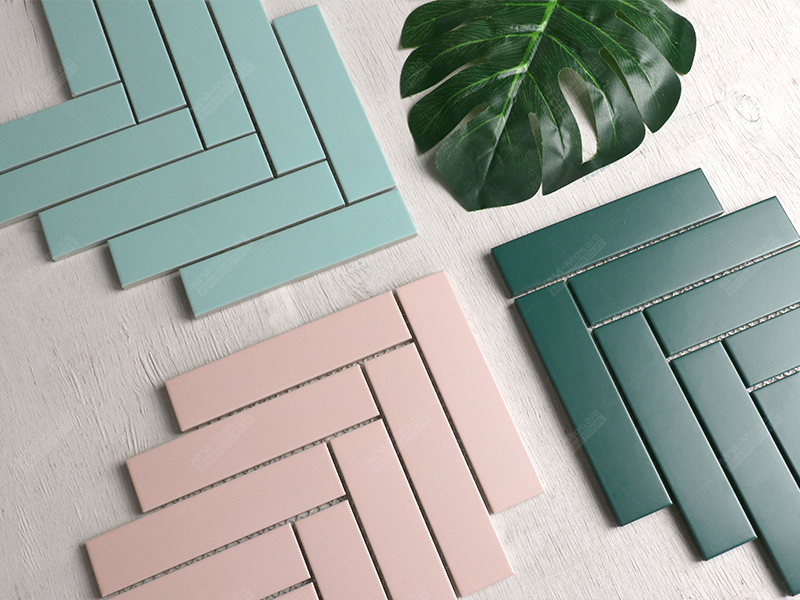 Get Inspired?
The above herringbone mosaic tiles can adorn your home in different personal ways, welcome to share your ideas with us and comment below. For more Herringbone Tile designs, feel free to contact MM-Mosaic, which is a premium mosaics tile company from China with over 10 years of experience in mosaic tile production, here you can find the mosaic design that you want!